My Favorite Script & Handwritten Typefaces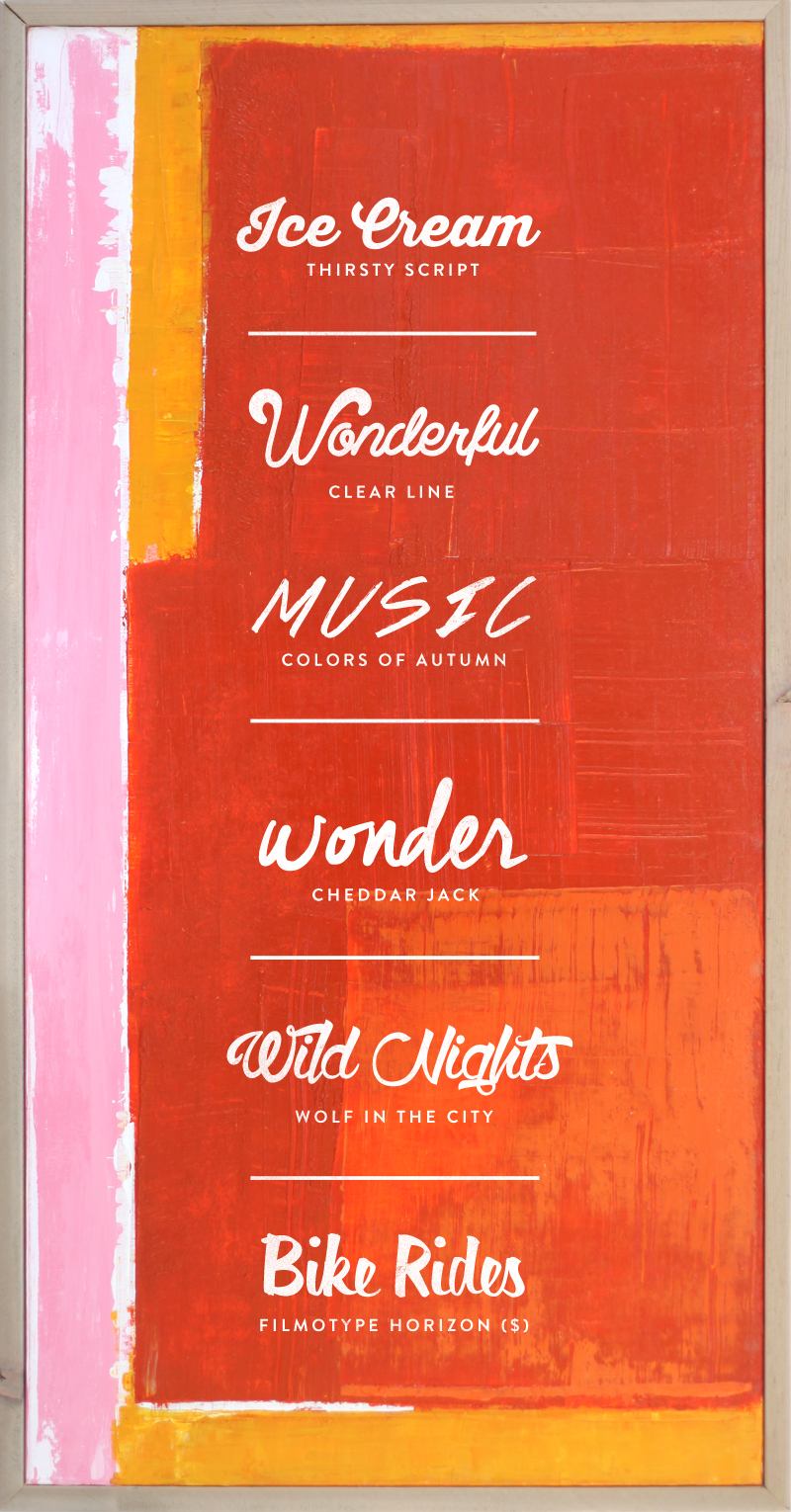 Hunting down the perfect typeface for a project can take some time, especially when it's for a personal project. I hate designing for myself, but often do it out of necessity, like when I revamped my blog design last week. Hand drawing type is definitely not my strong point, so I usually end up looking for a free or not super expensive typeface that fits the bill. Here are a few of my favorite free typefaces I've used in the past year, including one $29 font you can see in my new blog logo, Filmotype Horizon.
Click the links for each typeface below. Enjoy!
Images are from my recent abstract painting. Check out the process here.