About Me & Freqently Asked Questions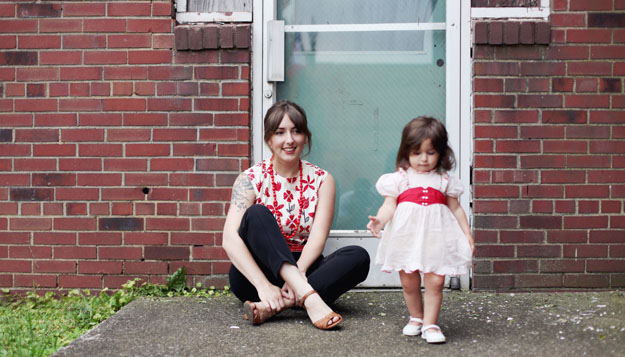 I spent most of my twenties thinking about where to go next. Born and raised in Canton, Ohio, I had this creeping feeling inside that I was meant for something more. A bigger city. Cool people to meet. Exciting, creative opportunities to discover and chase. Of course, here I am, rounding the corner on my twenties and still living in my hometown. At first, I felt like I was giving up on my dreams by not moving away. My husband Phil and I were fresh out of college at twenty-four years old. We had no kids, no mortgage, and could potentially make a life wherever we wanted. So, why stick around?
Maybe it was a shift in our priorities, or maybe this is just where God wants us to be, but it's as if one day we woke up and couldn't bear the idea of leaving this place. I had discovered that there are amazing, creative, like-minded friends to be made right here at home, and great opportunities just ripe for the taking. We looked at the numbers, and knew we could much more easily live a comfortable life in such an affordable city- even buy a house, and start a family when were were ready! So we put down roots, bought a small, mid-century ranch, and even had that baby. And never moved to the big city.
I've finally realized I haven't settled for anything by settling down in my Midwestern hometown. Phil and I don't regret sticking around and becoming productive members of the community, encouraging people we meet, especially those who feel disappointed about being here. Instead of focusing on what we haven't gotten to do, we're taking advantage of the opportunities we do have and living with a positive outlook on life. I think shifting one's perspective is the key to being happy wherever you are, and engaging in your God-given passions is certainly a plus! That's what I'm all about, and that's why I started this blog.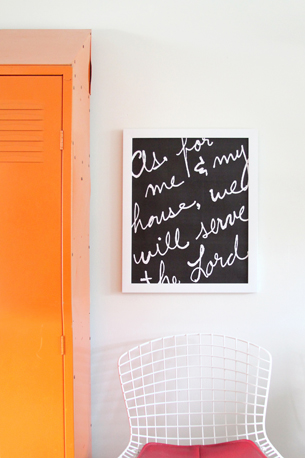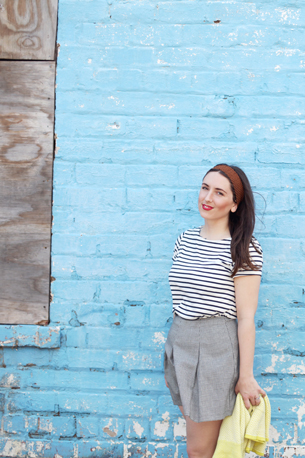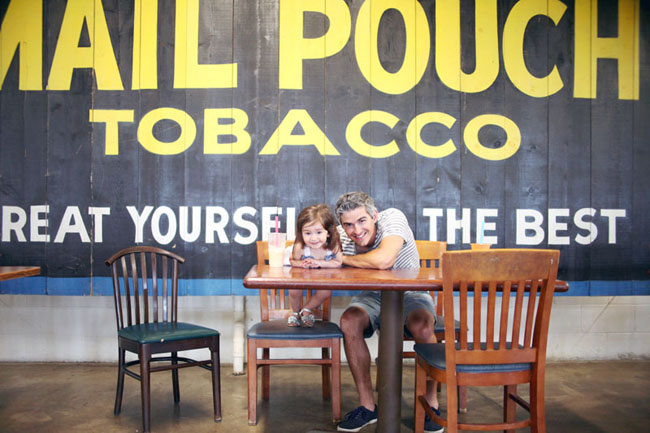 Four years ago, when I was just a college-going newlywed, I was living without television or internet and had just discovered the world of blogging. Blogging without the internet? Yeah, I guess you could say I had a rookie's enthusiasm. I soon found the camaraderie I experienced with other bloggers to be exciting for my young, creative self. I simply wanted to share little parts of my life, including all of the fun things I wanted to make and do, and there were at least a few people out there who were interested. Knowing full well how narcissistic my blogging intentions were, I slapped a tongue-in-cheek name on it (with a nod to one of my favorite classic movies) and set off on my adventure blogging at Here's Looking at Me, Kid.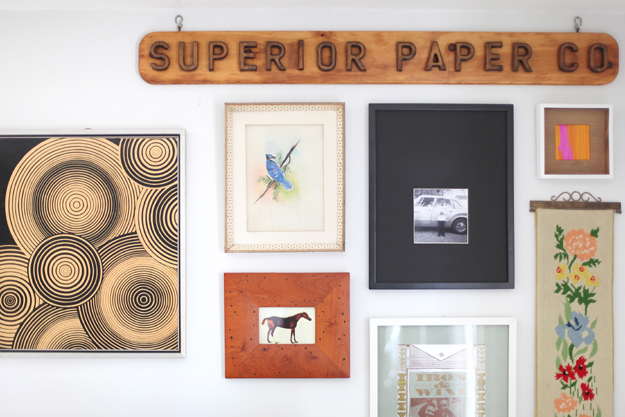 Beginning as a paper crafts blog where I mostly shared scrapbooking projects, Here's Looking at Me, Kid soon developed into a lifestyle/fashion blog that frequently found itself situated under completely different categories on blogrolls around the web. Thoughtful musings? I've got those. Crafts? Yeah, I make those. Fashion? Well, I have a sense of fashion, some might say… And creativity? I have been created to create. From classic movies to game nights with friends, I found my blog going in a million directions, and needed to take a step back to reevaluate where I was headed. So in June of 2012, I decided to start fresh and create this new online home called Making Nice in the Midwest. This blog is my passion project, and I work hard to come up with fresh, creative content that you won't find anywhere else. I hope you enjoy it here as much as I do, and do please take some time to look around!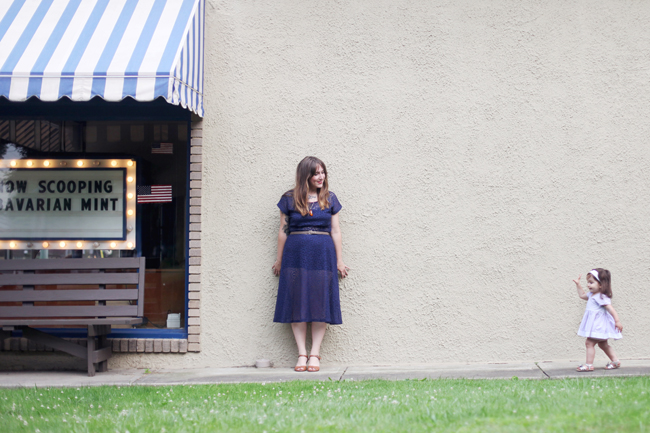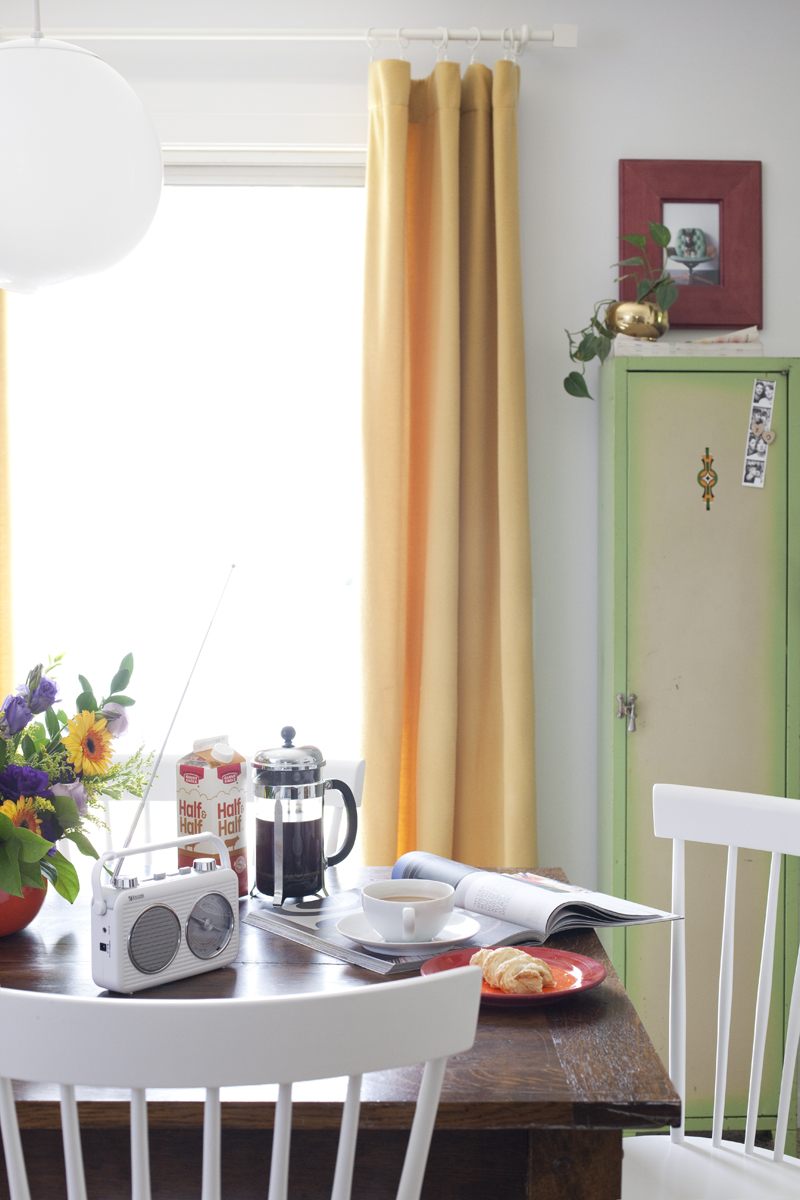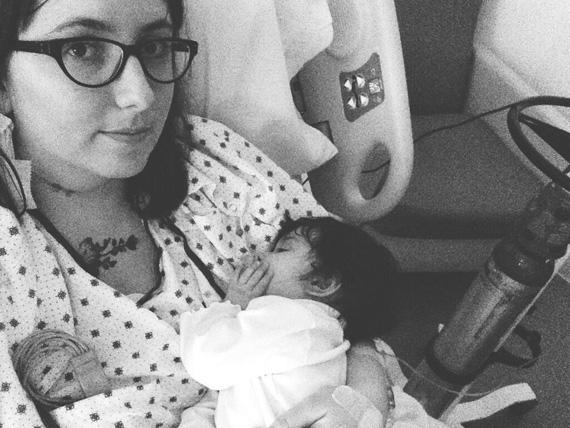 In 2012, right smack dab in the middle of my first pregnancy, I learned that I had an extremely rare tumor that may or may not be cancerous. I was able to wait until after a safe delivery of my little Lucy, and then began a series of scans and consultations to best deal with the excision of the tumor which had started growing into my carotid artery. The next year was absolutely life changing, and you can read about some of my thoughts about the tumor and surgery at these posts:



This blog uses third-party advertising companies to serve ads when you visit the Web site. These companies may use aggregated information (not including your name, address, email address or telephone number) about your visits to this and other Web sites in order to provide advertisements about goods and services of interest to you. If you would like more information about this practice and to know your choices about not having this information used by these companies, please see:
http://www.networkadvertising.org/managing/opt_out.asp




Q: What do you do for a living?
A: I recently recovered from an "I can't say no!" complex. You can read about it the career changes I made here if you'd like. I graduated from the University of Akron with a degree in interior design. I then worked for Joann Fabrics & Crafts corporate headquarters in Hudson, Ohio as part of their store planning team, designing and redesigning all of their stores nationwide. I considered a move to a corporate interior design firm in Cleveland, Ohio, but decided that the cubicle life wasn't for me, and when my husband got a full time job teaching, I was able to stay at home and work on what I pleased, without as much pressure to bring in the big bucks.
After stepping out of corporate America, I started putting more effort into this blog while working with Freckled Nest doing web design. I also threw myself into developing my photography business, Ohio Fresh Photo, and sold vintage on the side at Fine & Dandy Vintage. In 2010-2011, I also wrote a bit for Apartment Therapy (see my posts here) and in 2013, I began writing for Disney's Babble, but have since stepped down to work with the team at A Beautiful Mess. You can see all of my contributions right here. In August of 2013 I decided I'd like to do some part time work that didn't involve self managing my time and clients (turns out I'm not so great at managing the stress involved with freelance work), so I took at job as a barista at Starbucks. I work about 15 hours a week there, and it's really nice to spend some time outside of the home interacting with real, live, non-internet people!
Right now I put most of my energy into my DIY and design contributions to A Beautiful Mess and the work I do with my husband Phil at Ohio Fresh Photo. I'm loving the work that I do, and don't regret leaving the cubicle life- not even for a minute!
Q: What camera do you use?
A: Up until 2013, I had been using a a Canon Rebel T2i, low level digital SLR, which means you can use interchangeable lenses, giving you flexibility with image quality, but without the high-end features and full-frame body of a more expensive camera. I can shoot video on my T2i, and take high quality photos with flexibility in low-lighting situations. I love that it's an affordable camera that allows me to splurge on nice lenses, which is really what boosts the quality of your photos. In 2013, I upgraded to a Canon 5D MarkII for my photography business, and now I don't know how I ever lived with my T2i! This is coming from the perspective of a professional photographer, though, who had to rent cameras for weddings and such. The 5D Mark II does really well in low light and has better quality photos at a high ISO than the Rebel. There are a whole host of reasons why the camera is better, but that's a really big one.
Q: What lenses do you use?
A: I primarily shoot with prime lenses, which means they don't zoom in or out but are set at a fixed focal point. Why do I choose these? Well, prime lenses are more affordable than high quality zoom lenses and I can more easily pay for a nice lens with a low f-number (this allows for easy shooting in low light and produced a nice depth of field or blurry background (bokeh) in your photos) when it's a prime lens rather than a zoom lens. We're talking at least a thousand dollar difference here! I can't imagine paying all that money for a camera lens if you're not shooting frequently as a professional, and the quality of images you can capture with affordable prime lenses is great- you just have to zoom in and out with your feet instead!
I shoot primarily with a Canon 50mm f/1.4 lens that works great in low light and produces a nice depth of field (blurry background). Because the Canon Rebel T2i is a cropped body camera, sometimes the 50mm lens is too close to my subject and I need a lens that is wider and allows more of the content to fit inside of the picture- this is especially an issue when shooting interiors or tight social circumstances. I used to have a Canon 28mm f/1.8 lens that worked perfectly for that, but would you believe that I lose it?! A friend gave me a Canon 28-135mm f/3.5-5.6 zoom lens to replace my 28, but it doesn't do as well in low light, doesn't give me the depth of field I desire, and I don't think the quality of my images is as good with this lens. I might replace it, but in the meantime I got a Sigma 30mm f/1.4 lens that I really like, despite the vignetting it creates. I also really love my Canon 85mm f/1.8 lens, but it's not very useful unless I'm shooting photo-journalistically at a wedding or something. I can shoot with it from far away, sneakily capturing moments without anyone knowing that I'm taking their picture.
Q: How do you edit your photos?
A: I use Photoshop as my editing software, and created a set of actions which do the editing for me, saving me lots of time in preparing blog posts and editing photos for my clients. They are available for purchase here.
Q: Do you take pictures of yourself, or do you have someone take them for you?
A: Most of the time when I take outfit photos, it's just me, my tripod, and my camera remote (that little remote was a great investment for only $21!). Also, sometimes if Phil is around, available, and it's not dark outside, he's pretty willing to taking photos for me. It saves me so much time and I feel like those photos are always my favorite, because they show my true personality.
Q: How did you get into design?
A: My degree covers a bit of graphic design in addition to interior design, but a lot of what I know in the graphic design department comes from the tutelage of my graphic designer brother, and also just spending lots of time practicing. I have been able to get jobs because of people finding me from this blog, or networking with people I meet.
Q: How did you get on scrapbooking "design teams"?
A: Those of you who read my old blog know that I used to scrapbook for Hambly Screen Prints and Jenni Bowlin Studios, but have since stepped down to spend my energy developing this blog. From my experience, if you want to be a desirable addition to a scrapbooking "design team," it helps to have a current blog that is updated with new projects. The projects need to be photographed or scanned at a very good quality (this is probably the most important part) and shared on scrapbooking social media sites like Two Peas in a Bucket or Scrapbook.com. A lot of times scrapbook manufacturers or monthly kit clubs will announce that they are having a search for a new design team, but sometimes companies contact you first, if your work is high quality.
Q: Can you tell me more details regarding sponsoring your blog?
A: Sure! Check out this post for details, or contact me for a media kit.
Q: Could you send me detailed images of your tattoo so I can get one like it?
A: I really appreciate the admiration of my tattoo design, but I don't like the idea of someone walking into a tattoo parlour and asking for the exact (if not very similar) tattoo as the one I worked hard to design and implement on my body. It's a very personal thing for me and something that many people don't understand until they are actually tattooed themselves. In any case, no, I don't send out high quality images of my tattoos. Sorry, but I hope that someday you will understand.
Q: Where do you find all of the movies that you share with us for Movie Mondays?
A: From a very young age, my parents highly influenced my taste in movies. Fortunately, they have great taste- at least, I think so! A lot of the movies I share have been favorites of mine for quite a while. When I used to have a television, I watched Turner Classic Movies a lot, and learned so much about what is out there, and the history behind the people and productions. All of the movies I share with you have been viewed via Netflix instant view or DVDs found at the library. So, if you see a movie featured on this blog that you are interested in, you can probably find it there! (Also, I get no kick-backs from Netflix for saying that.) :)
Q: Where do you get the images you use for Movie Mondays?
A: I take screen shots of movies while they play on my computer. You see, we just got our first internet television (no stations, just internet access) for Christmas, and before then, whenever I would watch movies, it would be on my computer. This works out just fine with movies on Netflix instant view, but I discovered Apple DVD player does not allow screen captures. So I had to purchase and instal special software for that purpose.
Side note: I always credit images if I did not personally take the photo or capture the image from a movie (and the movie is always credited, of course). If I want to use an image on my blog but don't know where it came from, I simply don't use it. So if you see an image without credit, it was taken by me.
Q: I'm just starting my first blog, do you have any advice?
A: I have so much advice, and wish I had time to mentor people one-on-one, but since I don't, I've written this post and this post to help you get a strong start in your blogging life.
Q: Are you vegan?
A: At the beginning of 2009, I decided to become a dietary vegan, mostly for health reasons. This might sound a bit hypocritical, if you know of some of my other horribly unhealthy life decisions, but anyways, I was super healthy for about three month. I juiced a ton and really made sure my diet was balanced. But then, I got burnt out on all of the work that went into being a strict dietary vegan. Then I transitioned into being a very strict vegetarian for about three years until I became pregnant, and decided to eat meat again because I was too busy and didn't care enough to really balance my diet. This was something I never announced on my blog, because I was worried some vegetarian readers would be disappointed in me. To each their own, I say.
Q: So wait, you were a vegetarian, yet you wore fur?
A: Yep. I know it's controversial. But yes, I do wear vintage fur.