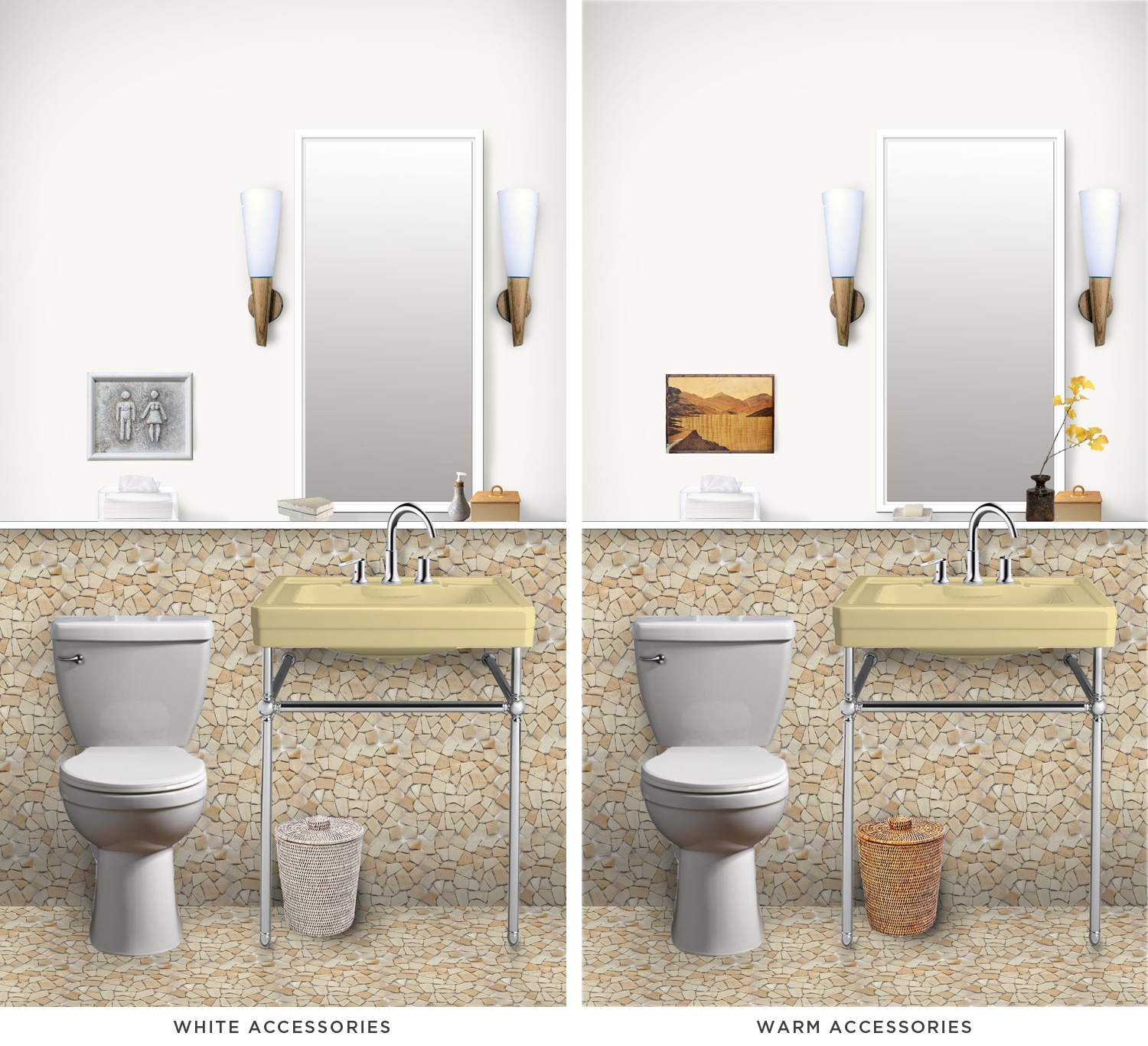 I'm so excited to be able to pop in with a powder room update for you all! So far I've completely rearranged the bathroom with help from J&J Plumbing, settled on tile and fixture choices, and have even begun tiling!
Right now I'm in the process of thinking about decorations as I pause work on the space for a moment. I'm torn between using mostly white decorative elements to add more of textural interest with less dynamic design, or something warmer like what's pictured above right. What do you think?
Our sink and toilet used to be arranged on the left wall of the powder room, but now the sink will be across from the opening, with the toilet to the left of it.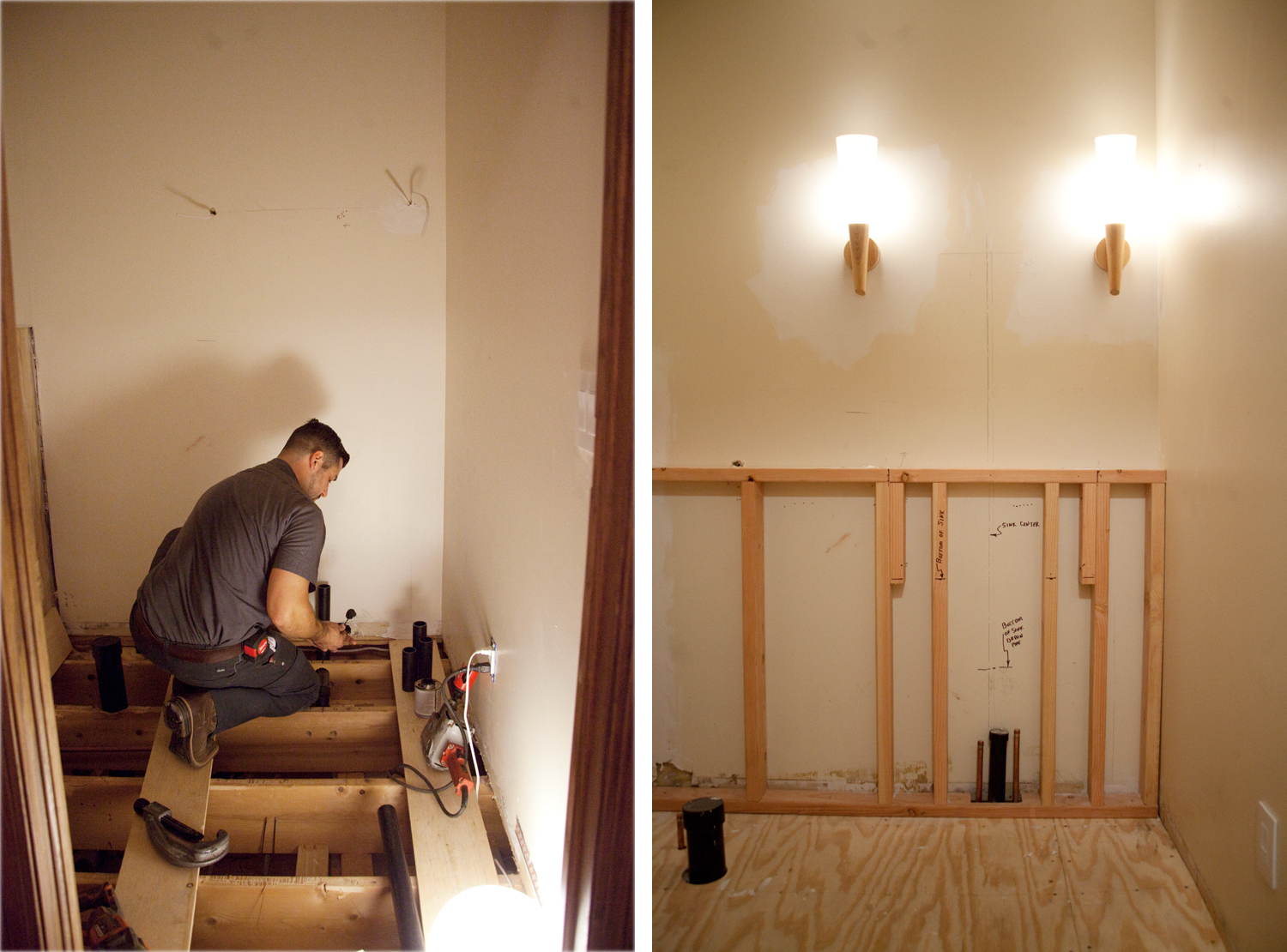 We built out the wall a bit in order to create a ledge behind the small sink, but it was actually quite handy, because we realized the wall we wanted to move plumbing too wasn't just drywall. It was masonry, with no space for pipes. I definitely got lucky that my original design solved the issue before it became an issue!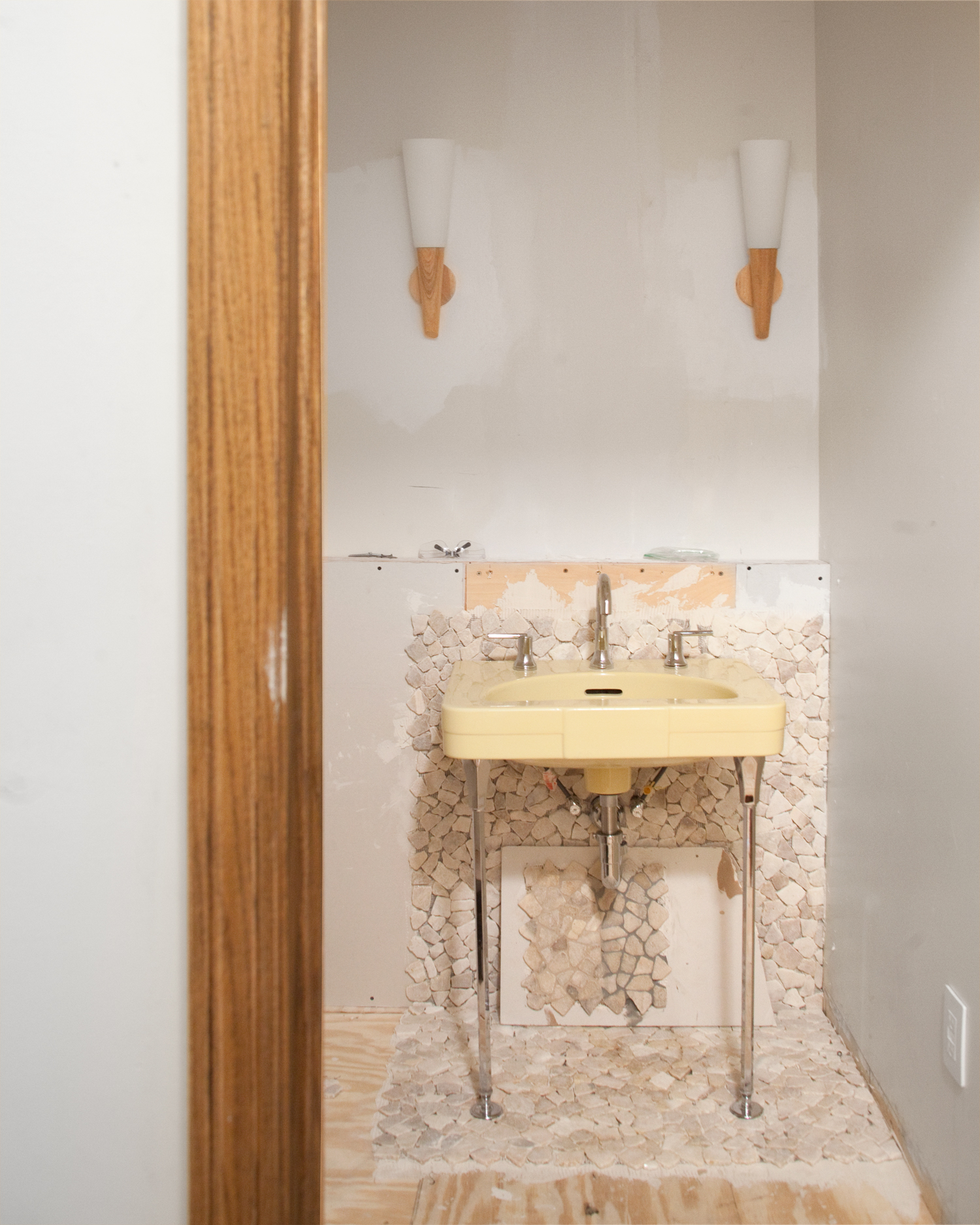 Right now we'll be working on tiling, and I'll be adding the wood for the ledge and trim. The walls and ceiling still need painted as well.
I am torn a bit with what to do about grout. You can see a sample piece sitting below the sink in the photo above. The grout color on the left is called Haystack, and would provide a softer backdrop without as much contrast. The dark gray would definitely highlight each individual rock in the tile sheets, but I can't decide if that would just be too much, considering this tile is going up half the wall and will also be on the floor.
I need to decide what to do about grout in a few days! Send me all of your opinions!