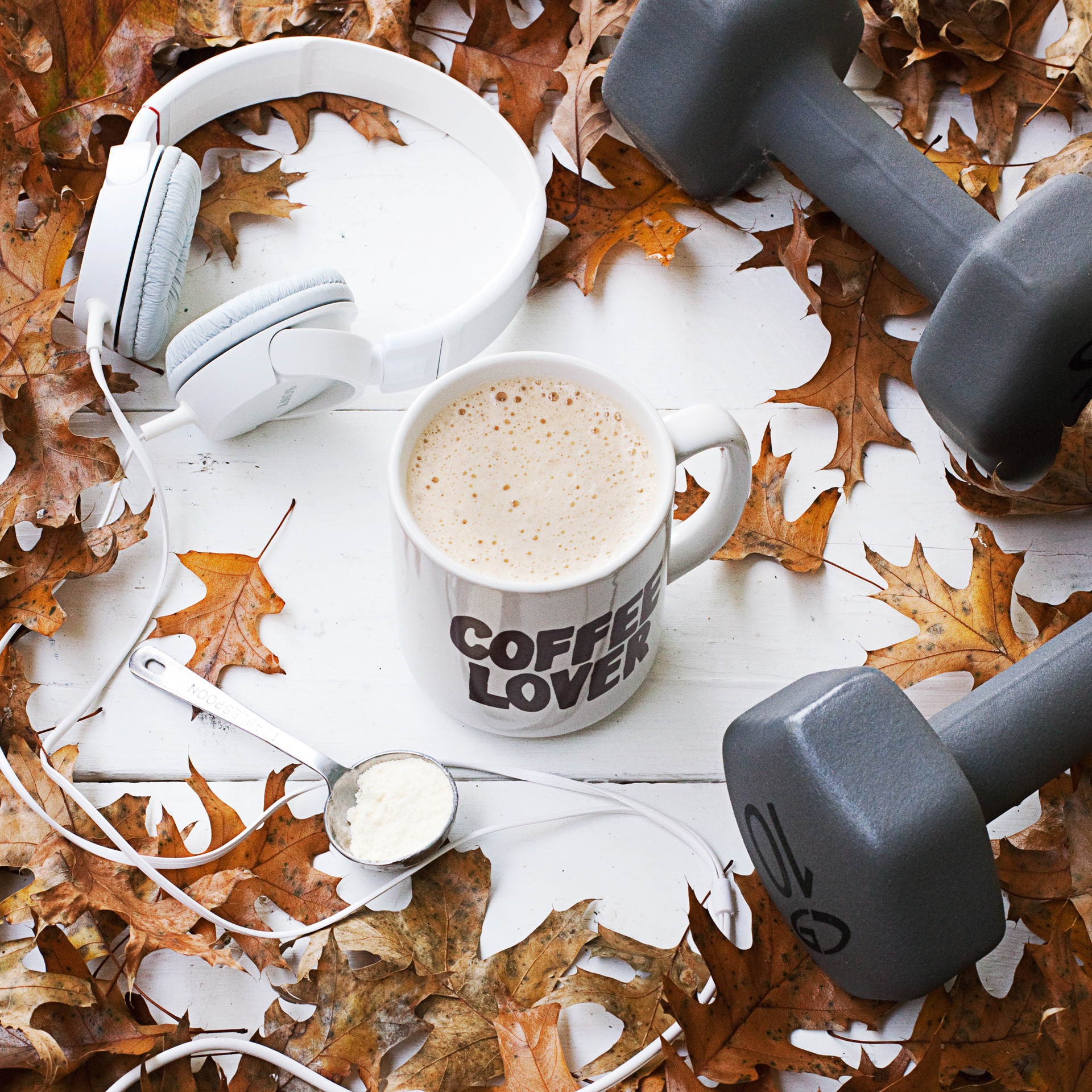 Okay, let's be real here. How many of you have time for a balanced breakfast in the mornings? As a work-at-home mom, you'd think I'd have breakfasts on lock. But in reality, most days I'm putting Juniper down for her first nap before I realize I haven't eaten anything. But as busy as my mornings are, I always make time for coffee, so I wanted to find an easy way to make my first cup of the day a bit more substantial in the nutrition department.
I've heard of people making iced coffee protein shakes in blender bottles, but in the morning, what I really crave is hot coffee. I figured putting scalding hot coffee in a blender bottle wasn't the smartest decision, but just stirring protein powder into hot coffee resulted in a lumpy, grainy drink. I thought about blending it in my Vitamix, but that seemed like too much fuss (and more dishes to wash), but then it occurred to me— I could use my mini milk frother as a submersion blender and create the perfect hot cup of protein-filled coffee! And it worked!
Check out how I made my morning cup taste like a pumpkin spice latte, but with plenty of protein to see me through the morning!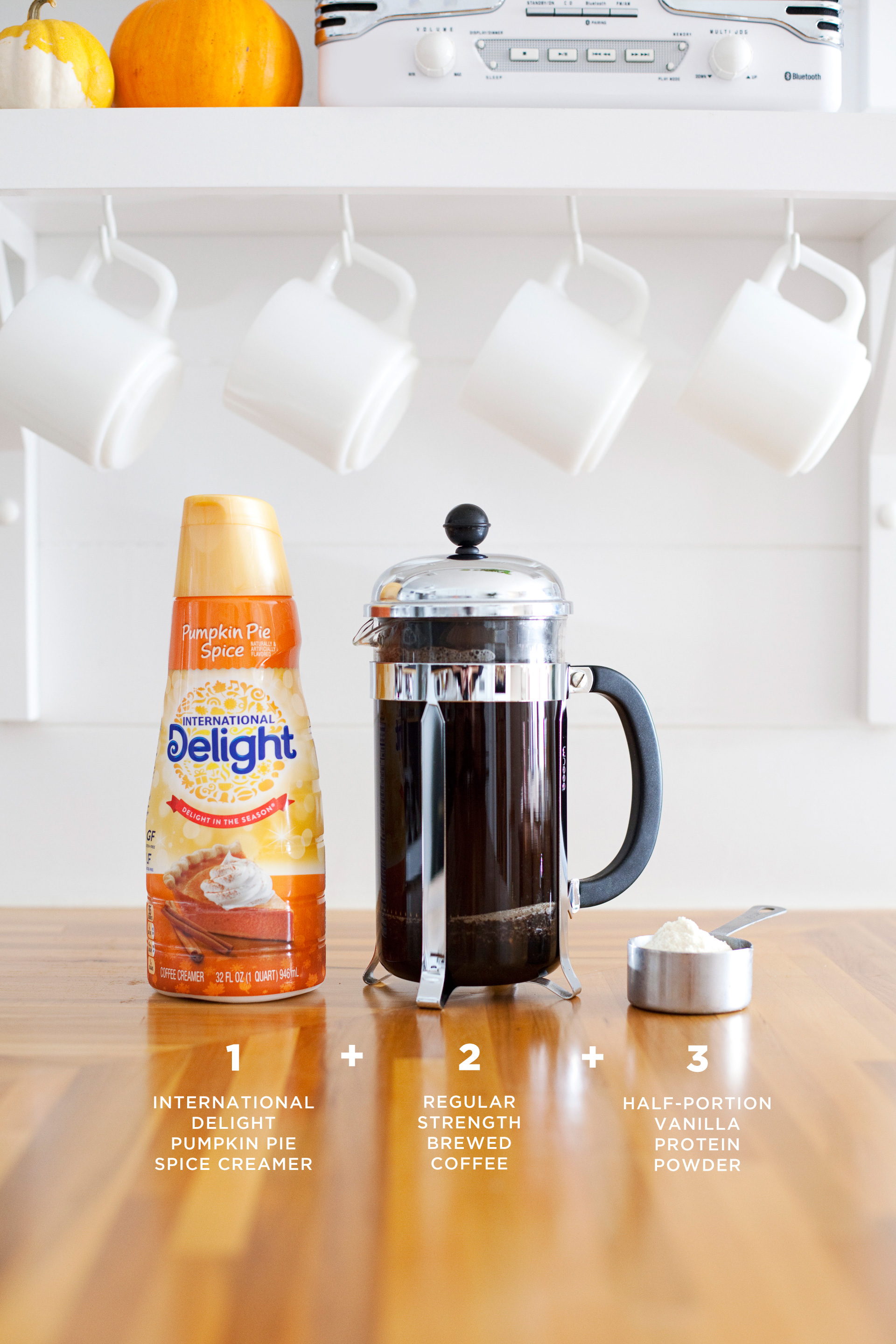 Start out with some International Delight Pumpkin Pie Spice creamer in a large cup (I used one tablespoon) and pour some hot coffee into it. Make sure the cup you use is twice as big as what you need, because blending will cause the drink to slosh around.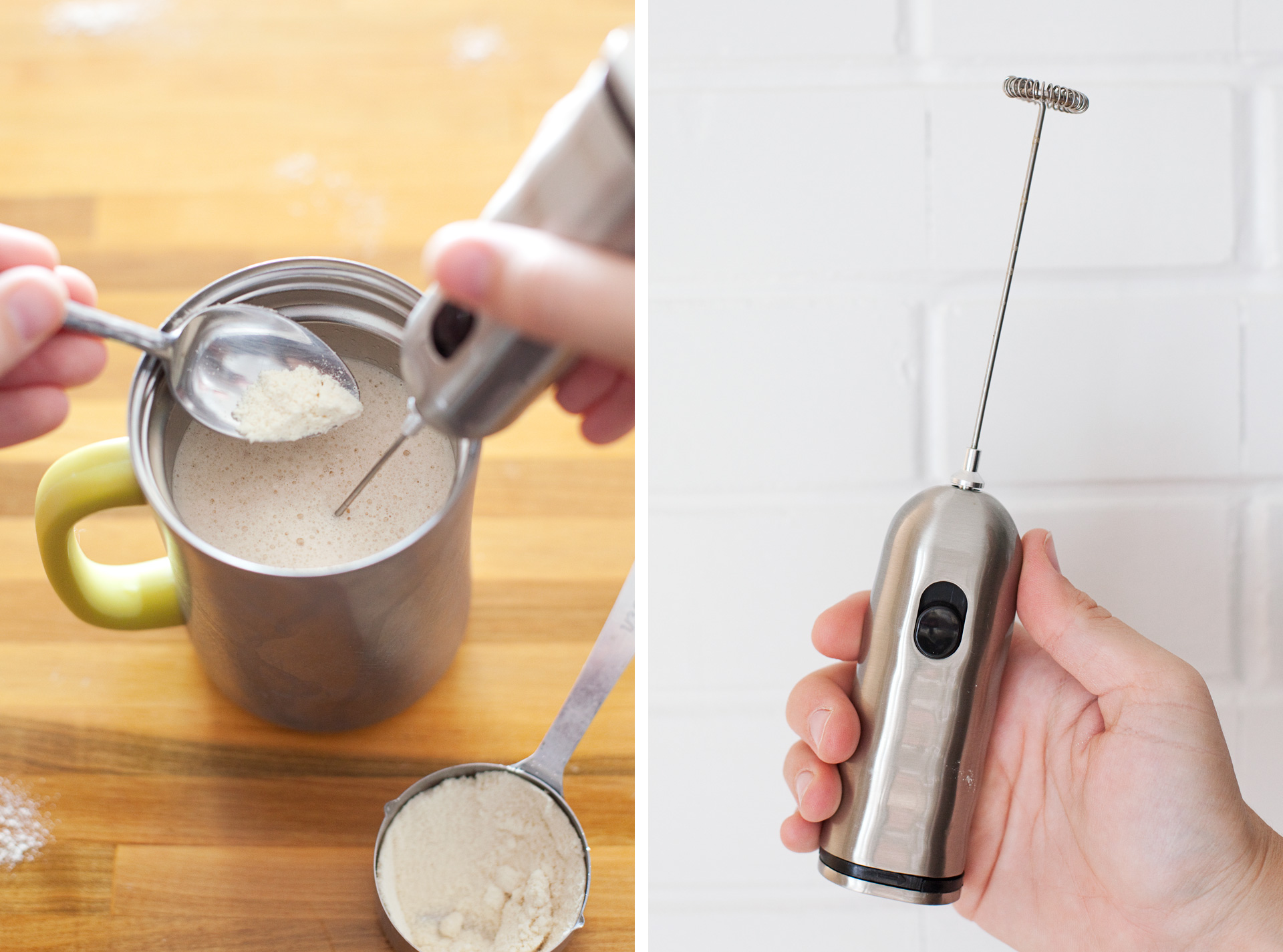 Add vanilla protein powder to your coffee (one spoonful at a time) as you use a milk frother to blend it together. It will get frothy and foamy, and grow in size.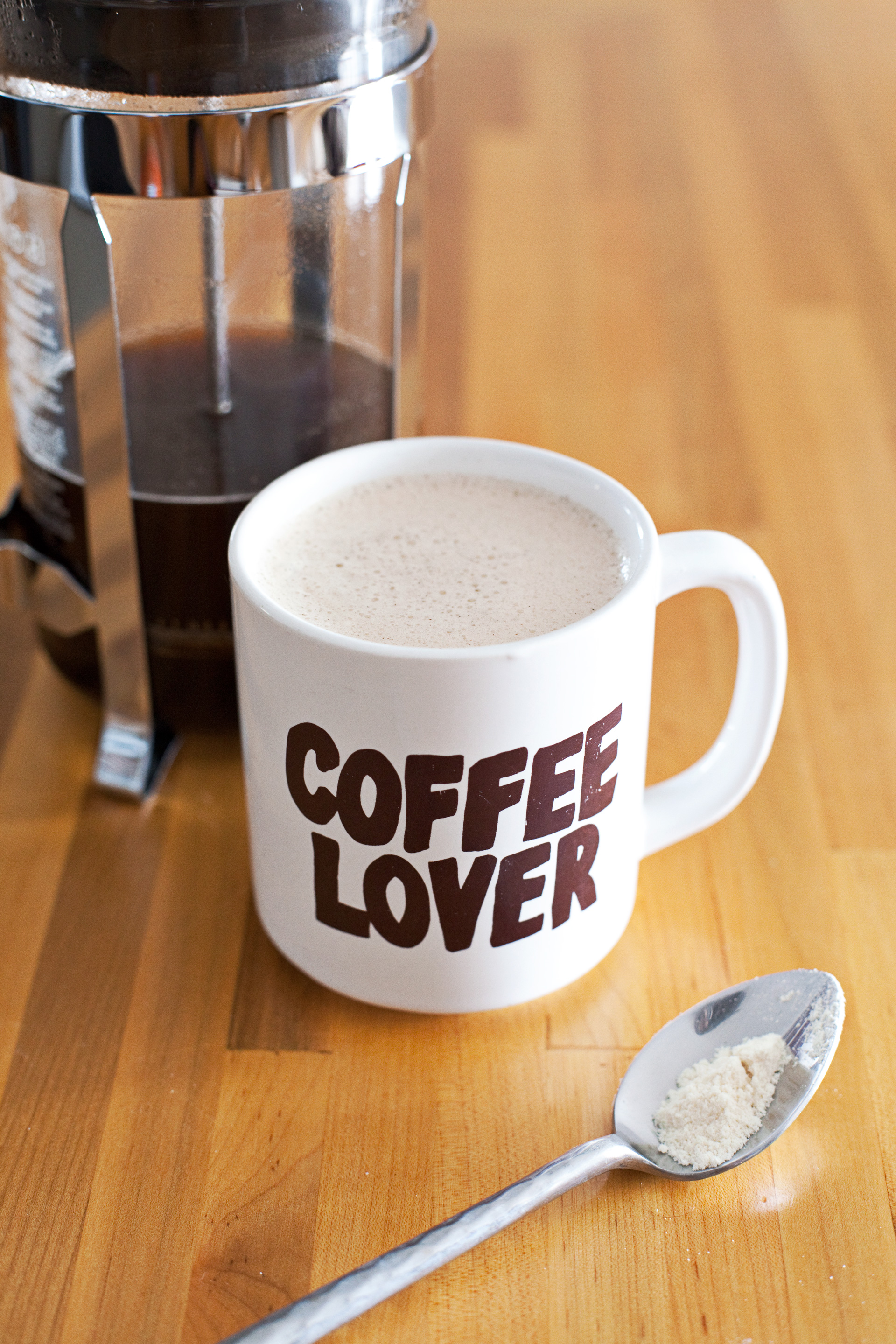 Then simply pour the drink into a coffee mug, or just use the cup you blended it in. It will be frothy, sweet, and rich! I only used 1/2 the amount of a regular serving of protein powder, because I didn't want it to be too flavorful and overpower the coffee. 10 grams of protein is still pretty good for a cup of coffee, I'd say!
To be clear, this is not an actual latte, because I didn't use espresso and steamed milk, but it has similar frothy qualities to a latte. Very yummy just the same!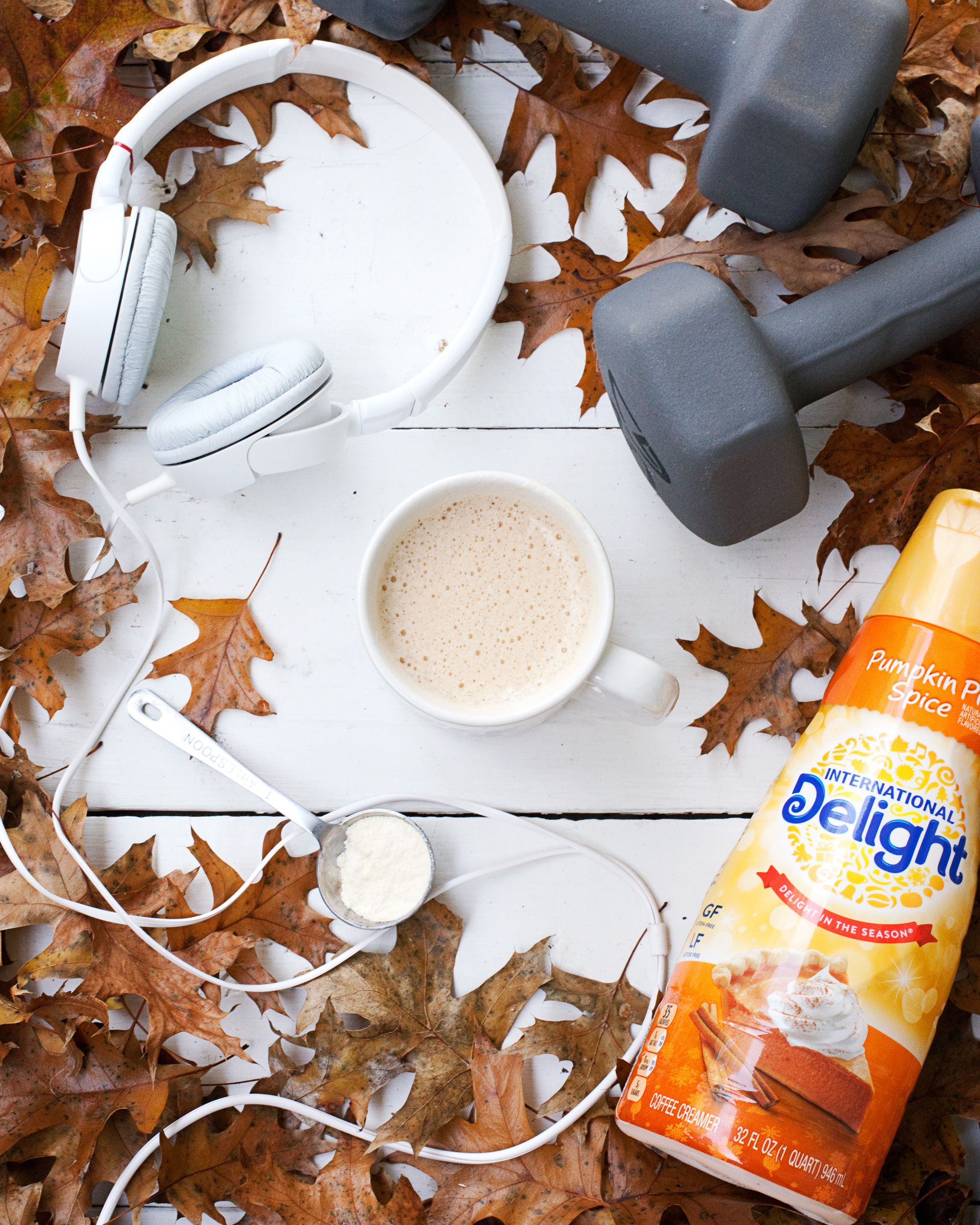 Of course, you can change up your creamer flavors with the seasons, but I loved the Fall flavor of International Delight's Pumpkin Pie Spice creamer with this morning's cup of protein coffee. You can use International Delight's product locator to see where you can find seasonal flavors near you.
Sign up for International Delight's newsletter and be the first to find out about special promotions, new seasonal flavors, and coupons! Follow them on Pinterest and Facebook for fun recipe ideas, too!
This is a sponsored conversation written by me on behalf of International Delight. The opinions and text are all mine.