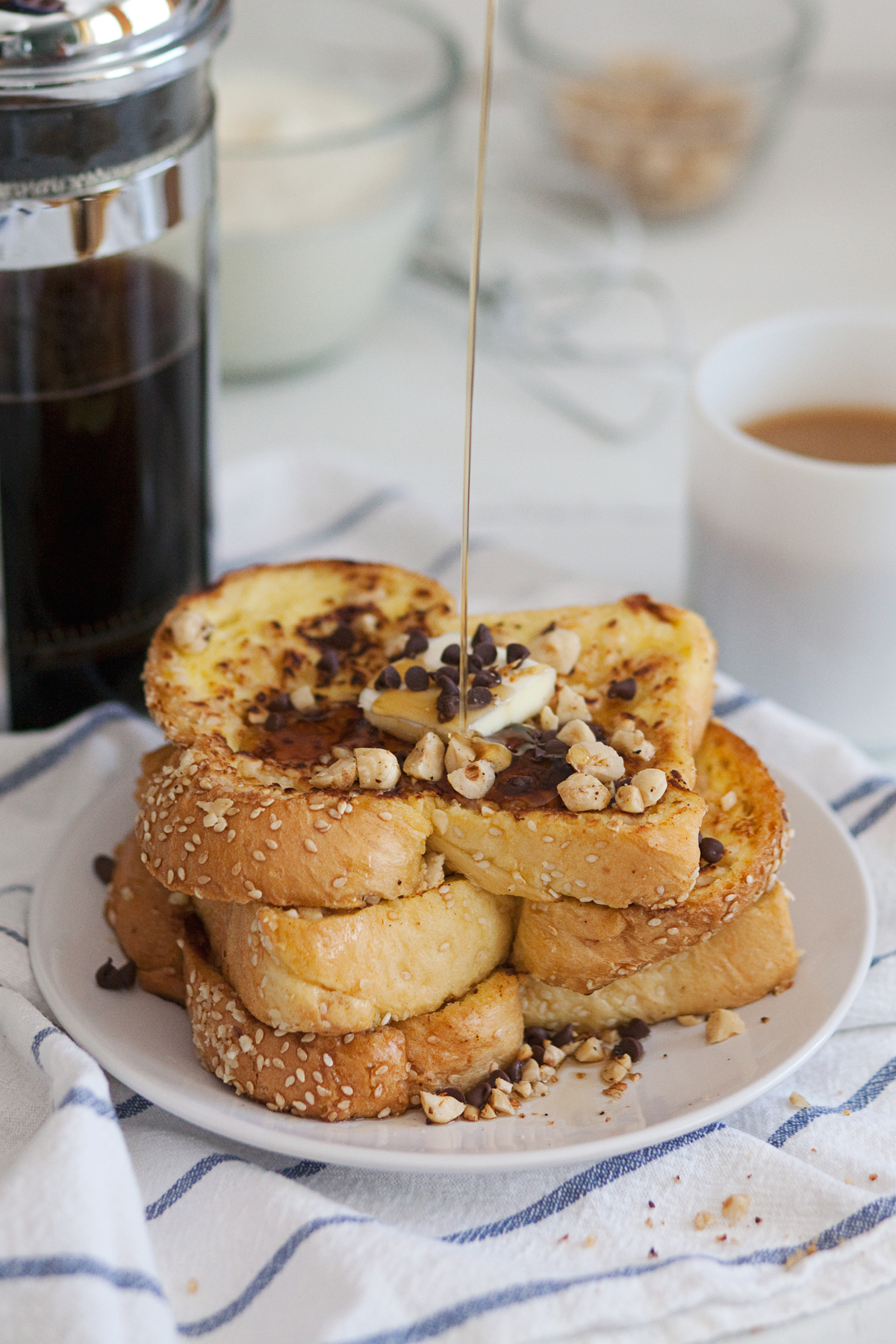 Readjusting to life after vacation is difficult for everyone, but for me, the worst part has been not having french toast every day! I developed an addition to the decadent breakfast food after indulging in it frequently during my recent visit to Sanibel Island, Florida. Not that I could ever grow tired of the traditional version of french toast, but I decided to get a little adventurous this week and think of ways to mix up my go-to method using one of my favorite flavors- hazelnut.
Instead of topping the french toast with something super crazy and decadent (like a chocolate hazelnut spread), I decided to enrich the custard with creamy hazelnut flavor using International Delight creamer. The result was so delicious, I had to share my recipe with you!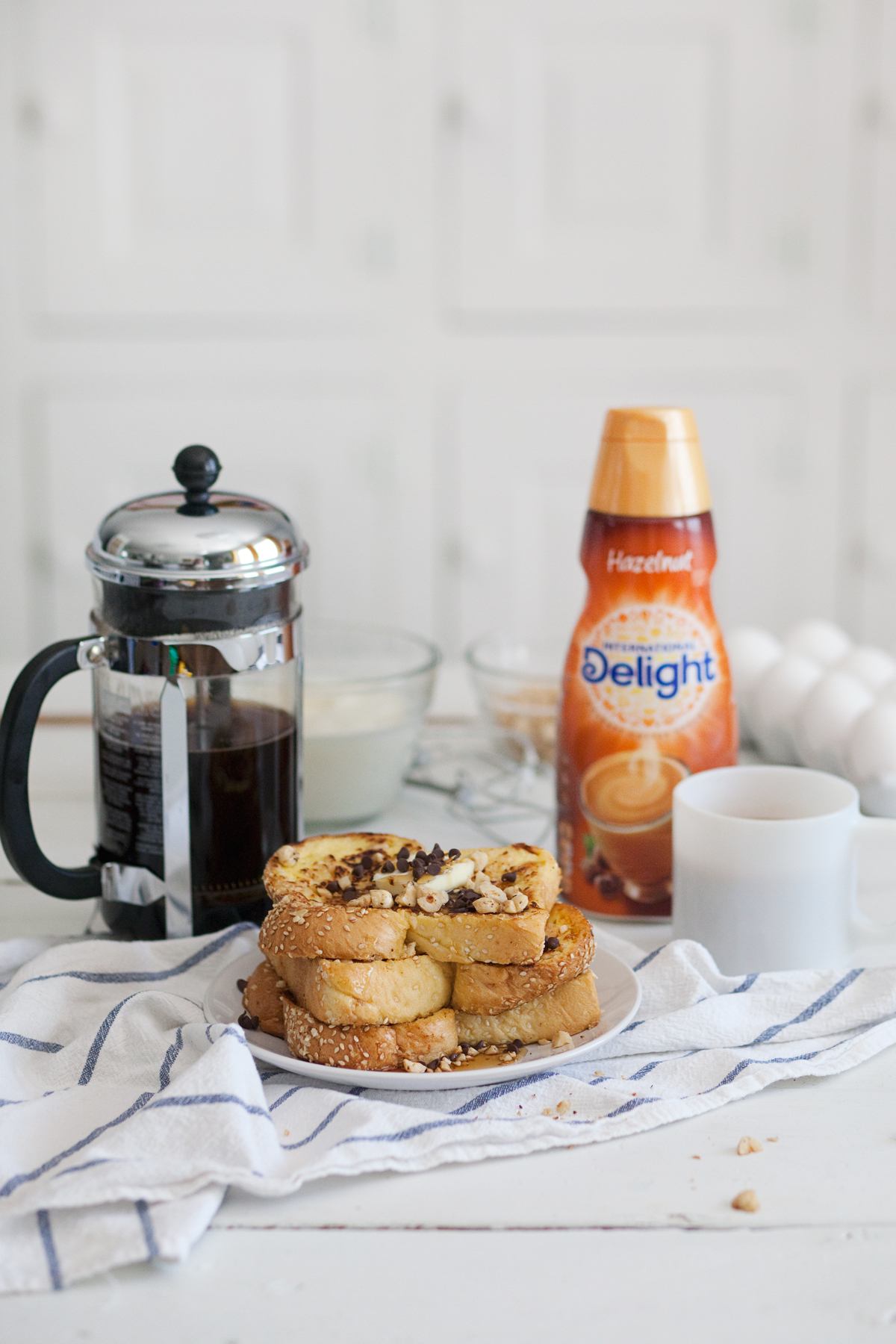 This french toast makes a great companion to your morning coffee, especially if you flavor your coffee with the hazelnut International Delight creamer. But it's equally delicious paired with black coffee or unflavored creamer as well. Or tea! Let's not forget our tea drinkers!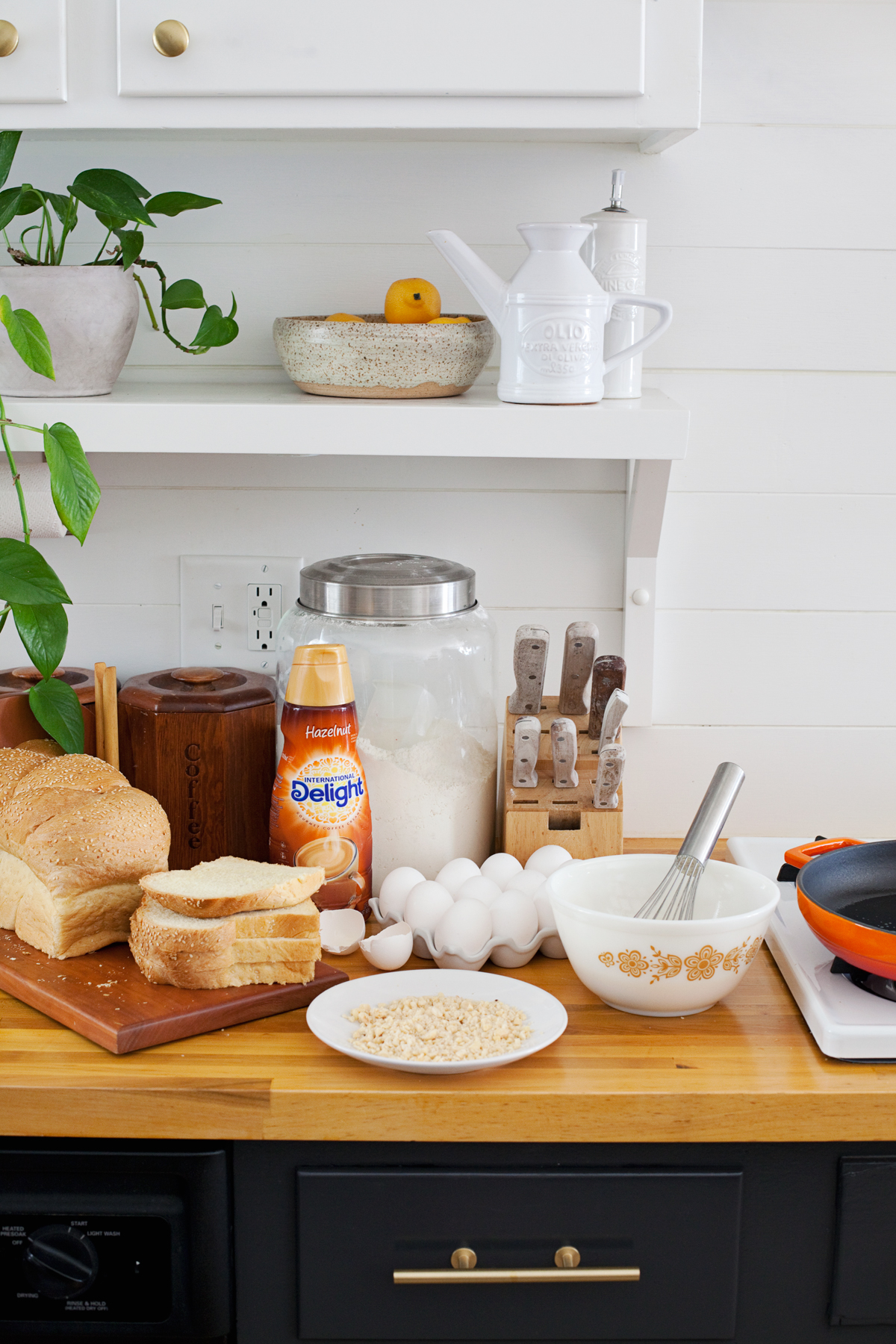 To get started, make sure you have a clear area of your countertop, because you're going to need a bit of a dunking station right next to your stove if possible.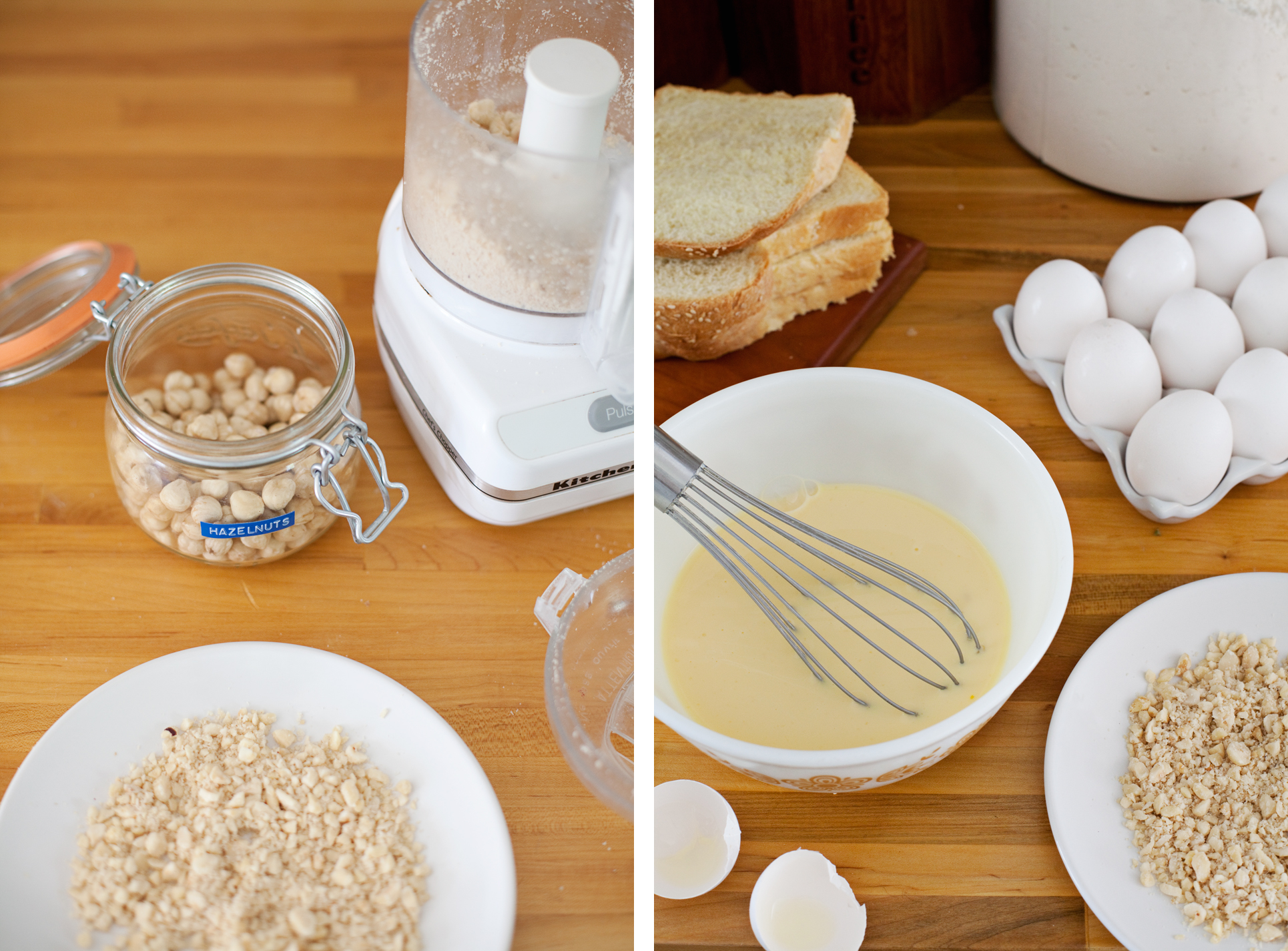 Begin by prepping the coating of your french toast. All you need to do is chop untoasted hazelnuts using an old fashioned knife and cutting board, a nut chopper, or a food processor as I did. Then make your custard and set up your dipping station. (Refer to the recipe at the end of this post for the custard ingredients— hint: it uses International Delight hazelnut creamer for a rich, flavorful end product!)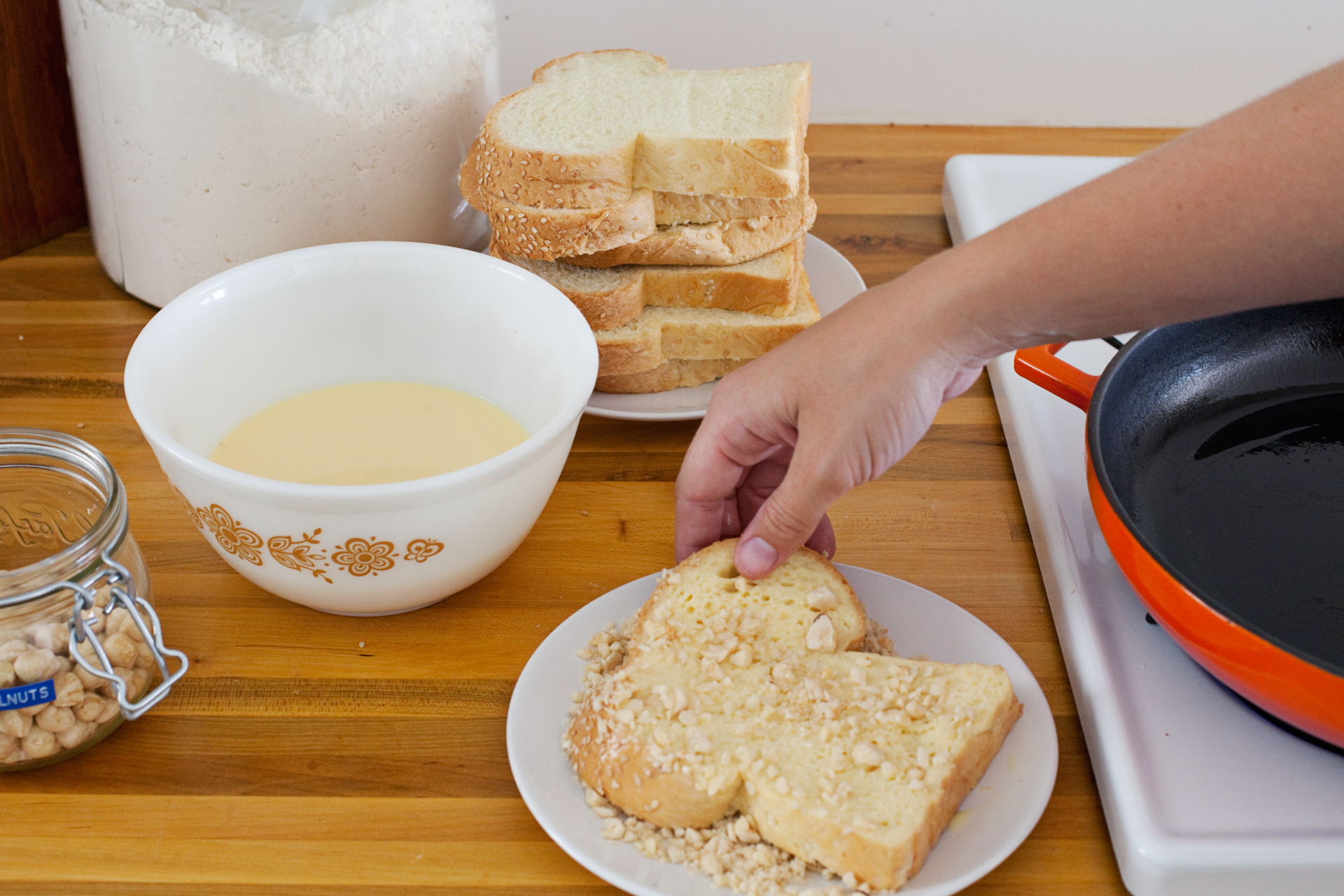 Dip sliced bread (I used a brioche type of bread) into the custard mixture, allow extra to drip off, then coat on both sides with chopped hazelnuts.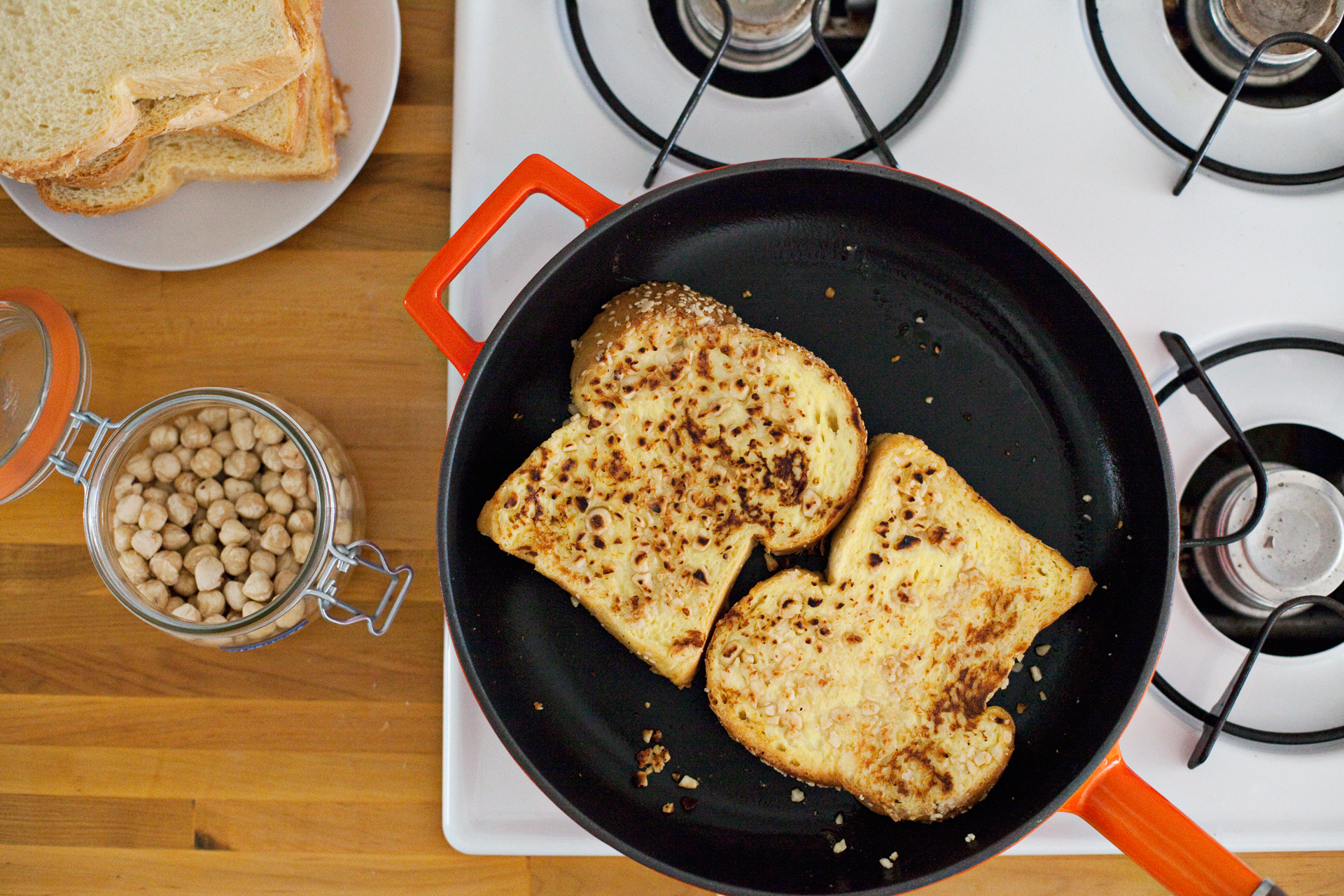 Cook each slice of bread on a lightly greased skillet until golden brown. Don't let the hazelnuts burn, but if bits of them get a little black, it won't ruin the toast.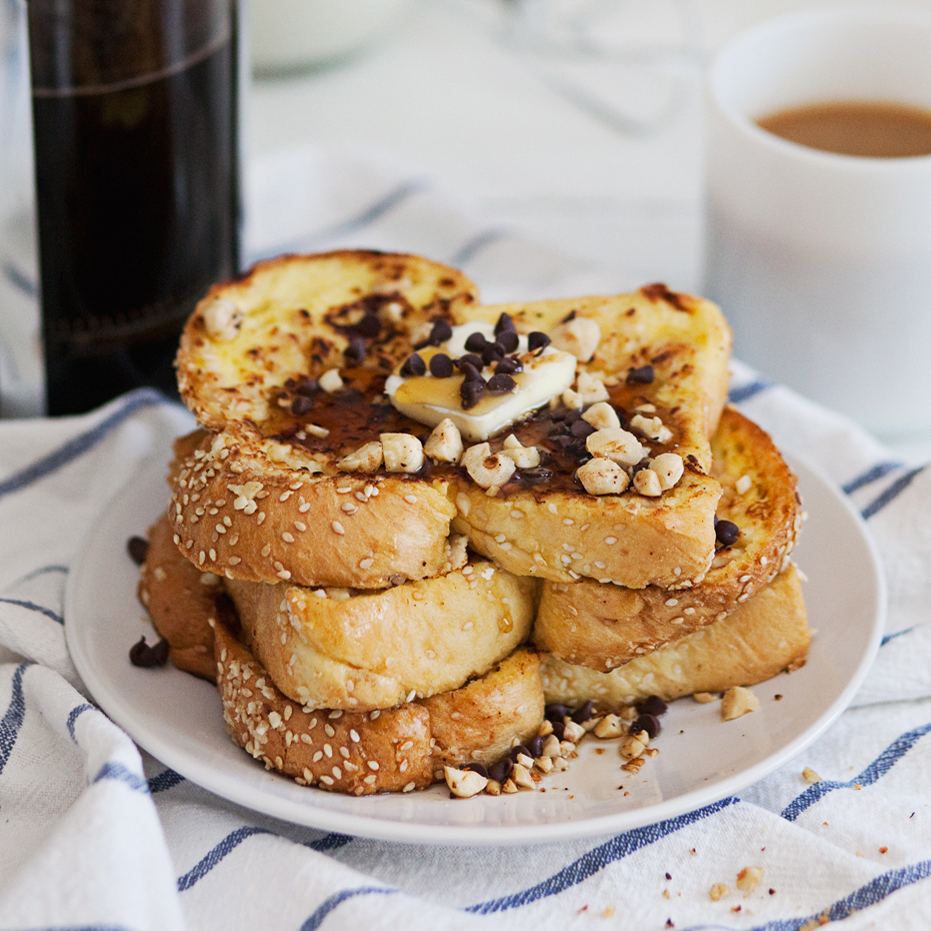 Hazelnut Crunch French Toast
2016-06-24 12:45:27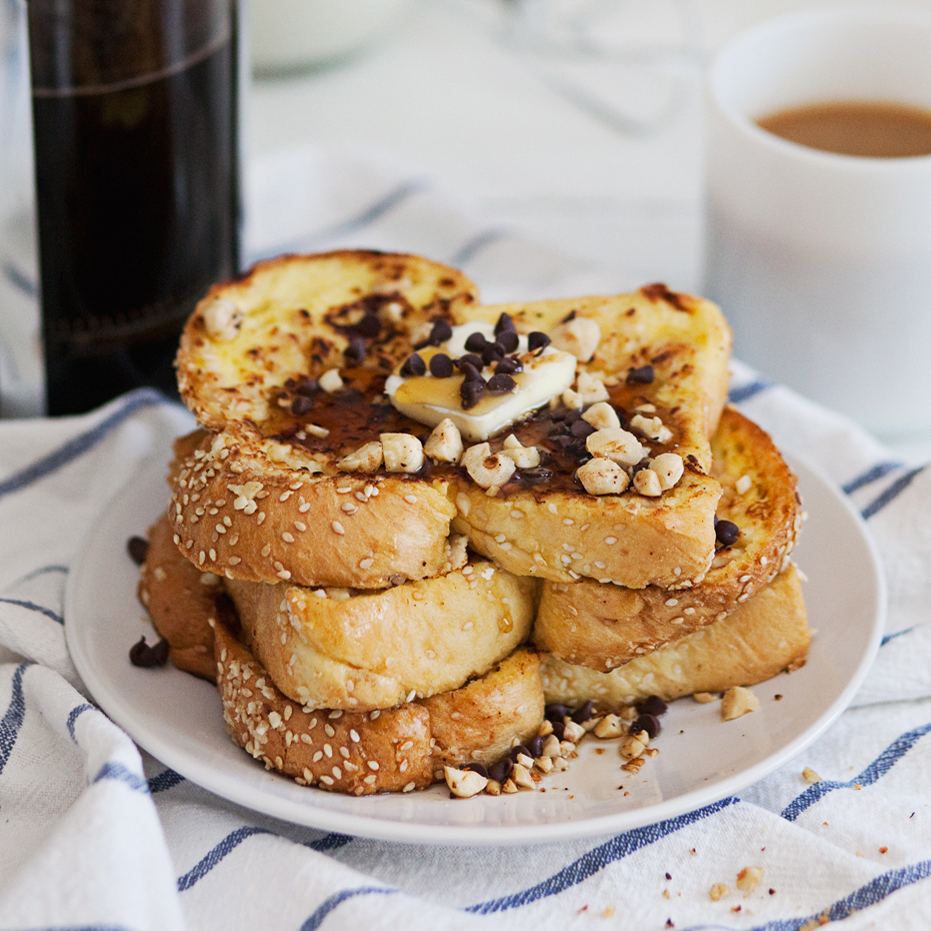 Traditional french toast made with a hazelnut flavored custard and coated in crunchy chopped hazelnuts
Ingredients
thick sliced bread of your choice
4 eggs
1/2 C milk of your choice
1/4 C International Delight hazelnut creamer
1/4 C chopped hazelnuts
Optional Toppings
butter
mini chocolate chips
toasted chopped hazelnuts
maple syrup
Instructions
Whisk together the eggs with the milk and hazelnut creamer to make the custard dip. Place chopped hazelnuts onto a shallow dish. Dip one piece of bread into the mixture, allow excess custard to drip off, then coat on both sides with the chopped nuts. Cook on a lightly greased skilled on both sides of the bread until toasted to be golden brown. Take care not to over toast the hazelnuts. Repeat until all of your custard mixture is used up.
Notes
The amount of slices of toast this custard mixture makes depends on the size and thickness of the bread which you use. I prefer using a light Italian bread or a brioche type of bread for making french toast.
Making Nice in the Midwest http://makingniceinthemidwest.com/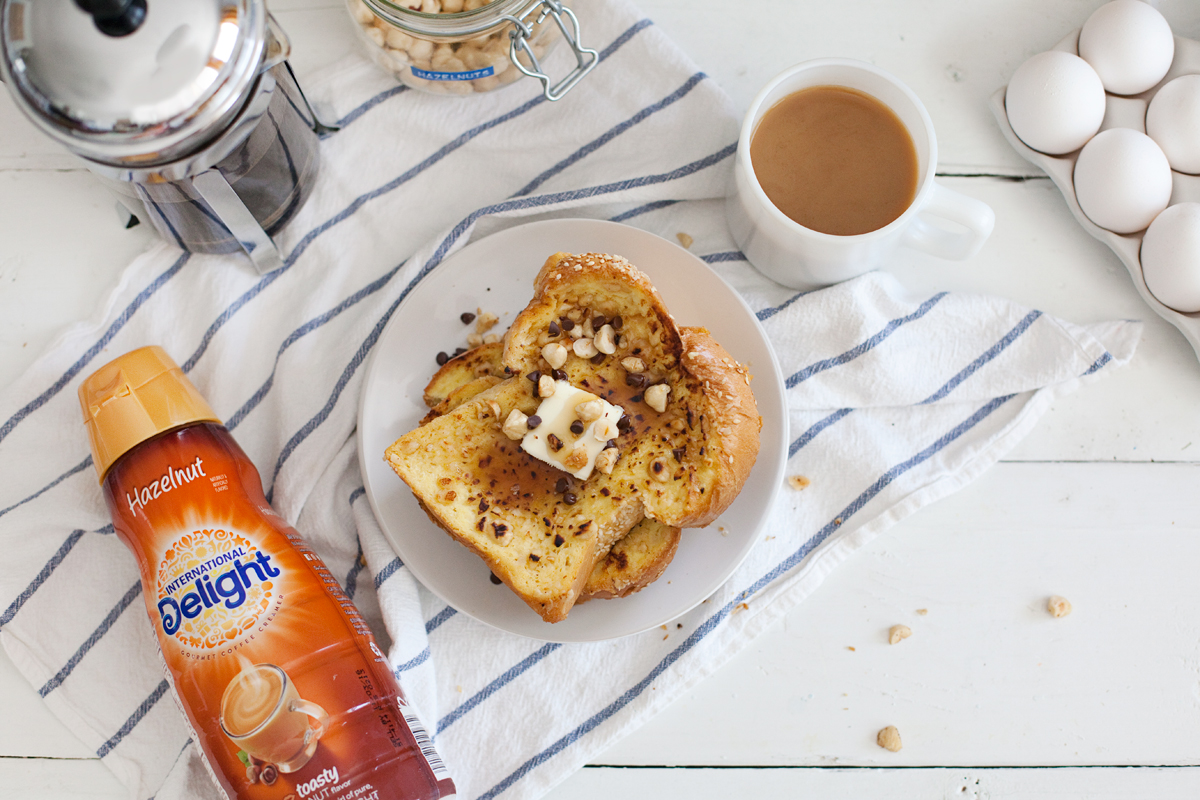 The crunchy texture and hazelnut flavor of the french toast is such a delicious way to mix up one of my favorite foods. I enjoyed mine topped with extra toasted hazelnuts and mini chocolate chips, along with maple syrup and a bit of butter. It's so good, I'm eating the leftovers right now!
This is a sponsored conversation written by me on behalf of International Delight. The opinions and text are all mine.