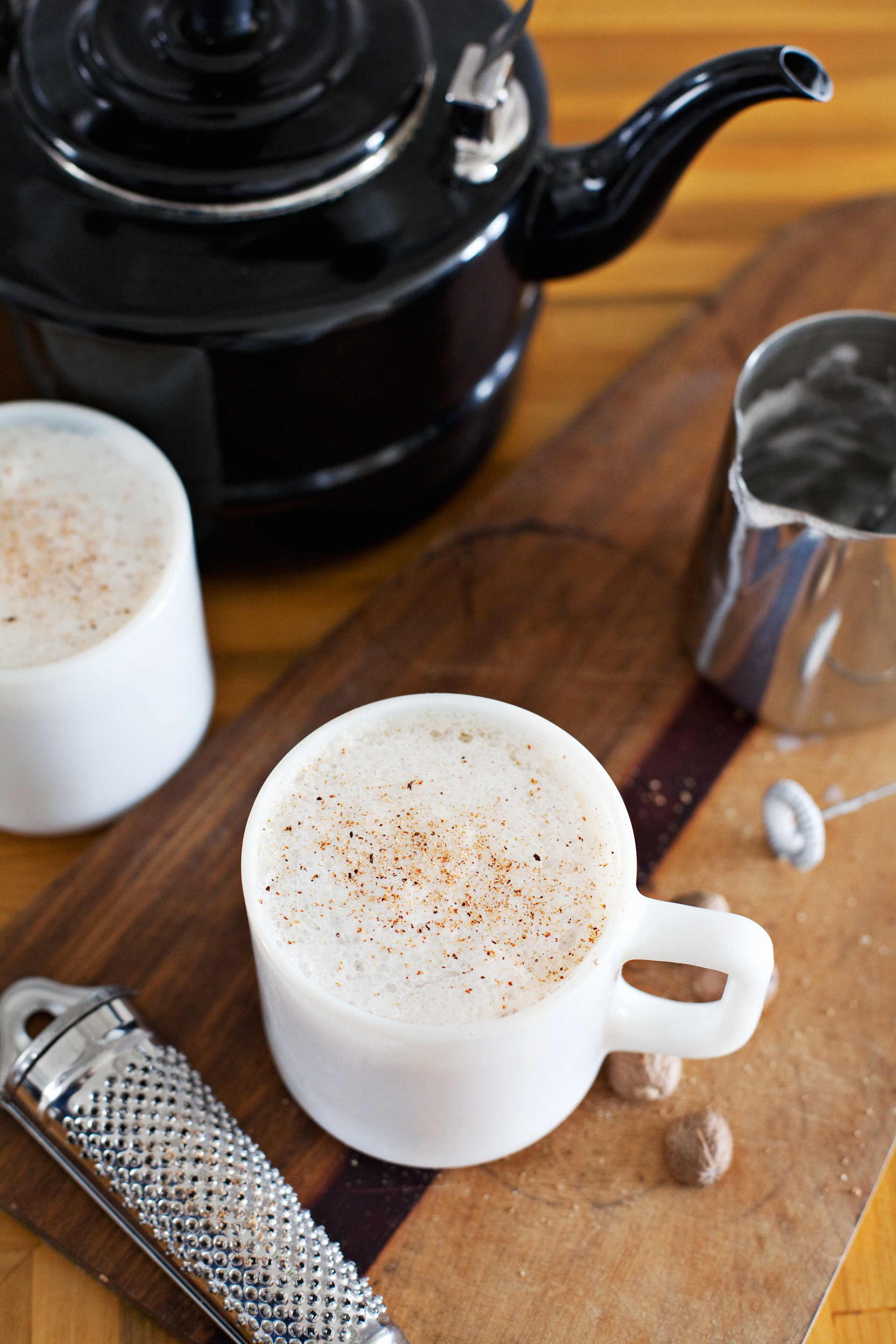 My favorite thing about being a barista was having the power to make delicious drinks whenever I wanted them. (It's the early morning shifts I could've done without…) At work I could create an amazing chai latte without super sugary syrups, and with a perfectly steeped bag of full leaf tea. Well, that was years ago, but I've finally perfected a quick and easy chai tea latte at home! I don't even need any syrups or fancy machines.
If you'd like to make your own delicious chai tea latte, you have to check this out. It's my very favorite (and did I mention easy) way to make a vanilla chai latte at home! So frothy, so flavorful, and so, so yum!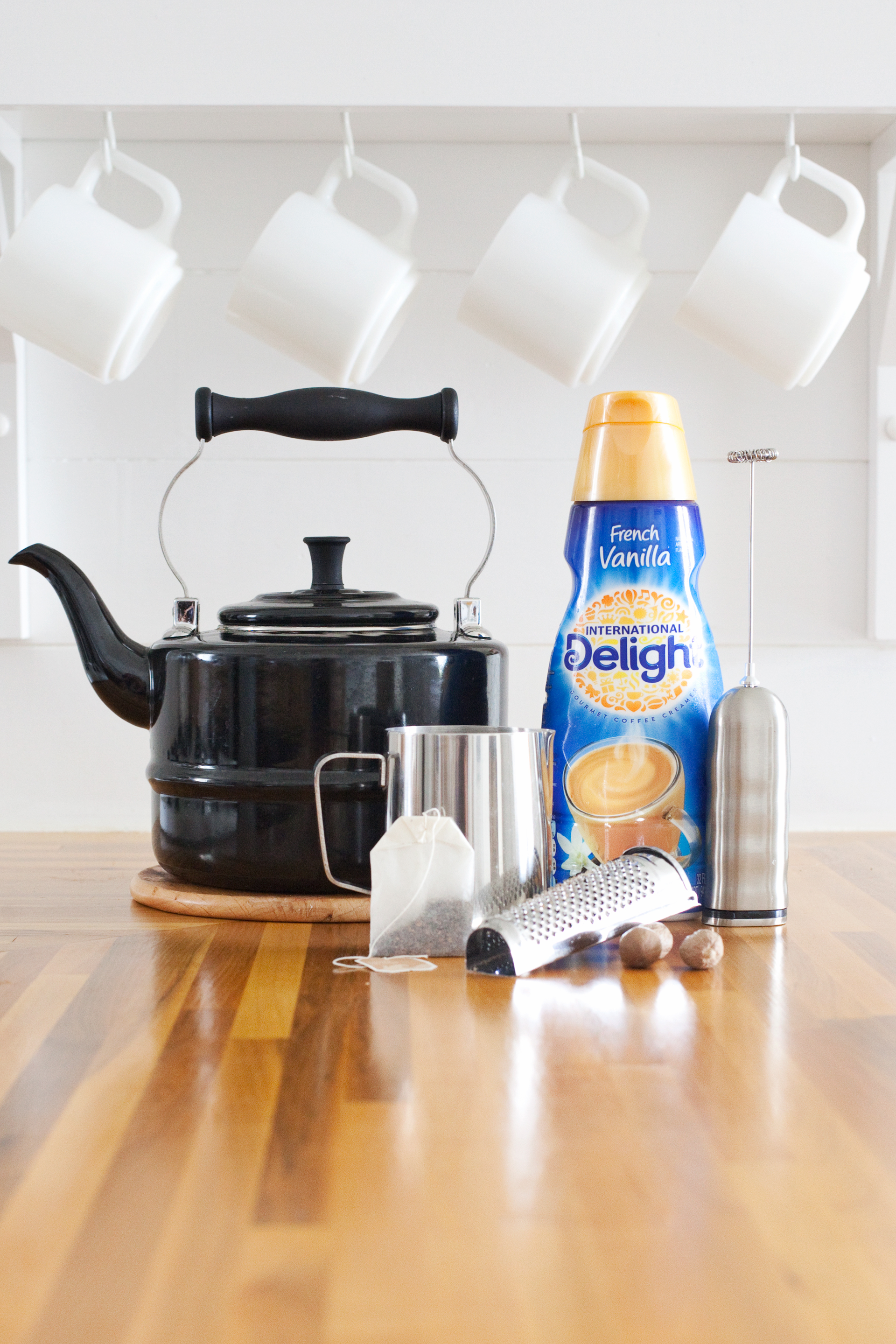 W H A T Y O U N E E D :
International Delight French Vanilla creamer
Your favorite chai tea bag
Hot water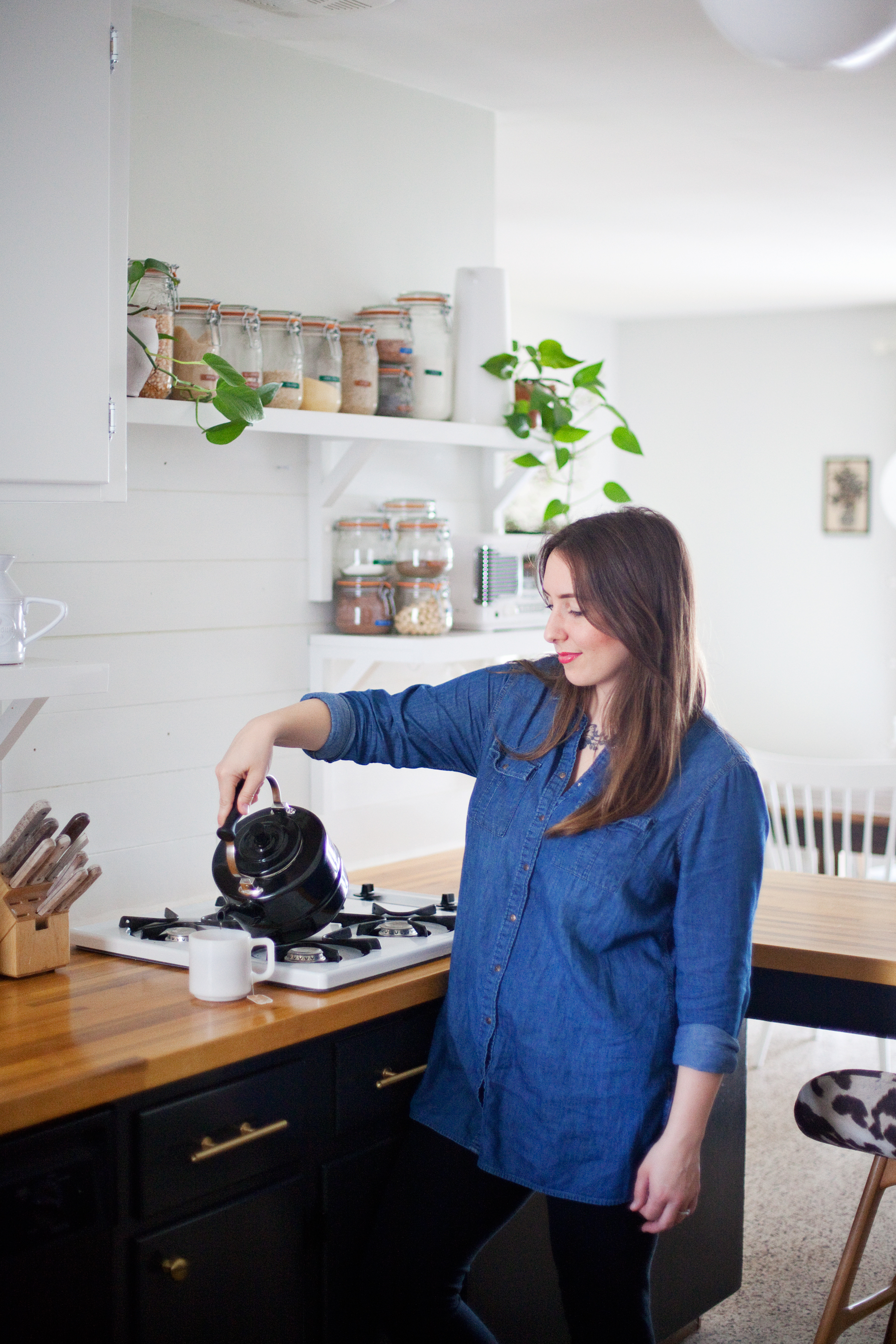 S T E P O N E : Boil water and begin steeping your tea. Leave some room at the top of your mug for the cream and foam that you'll add later.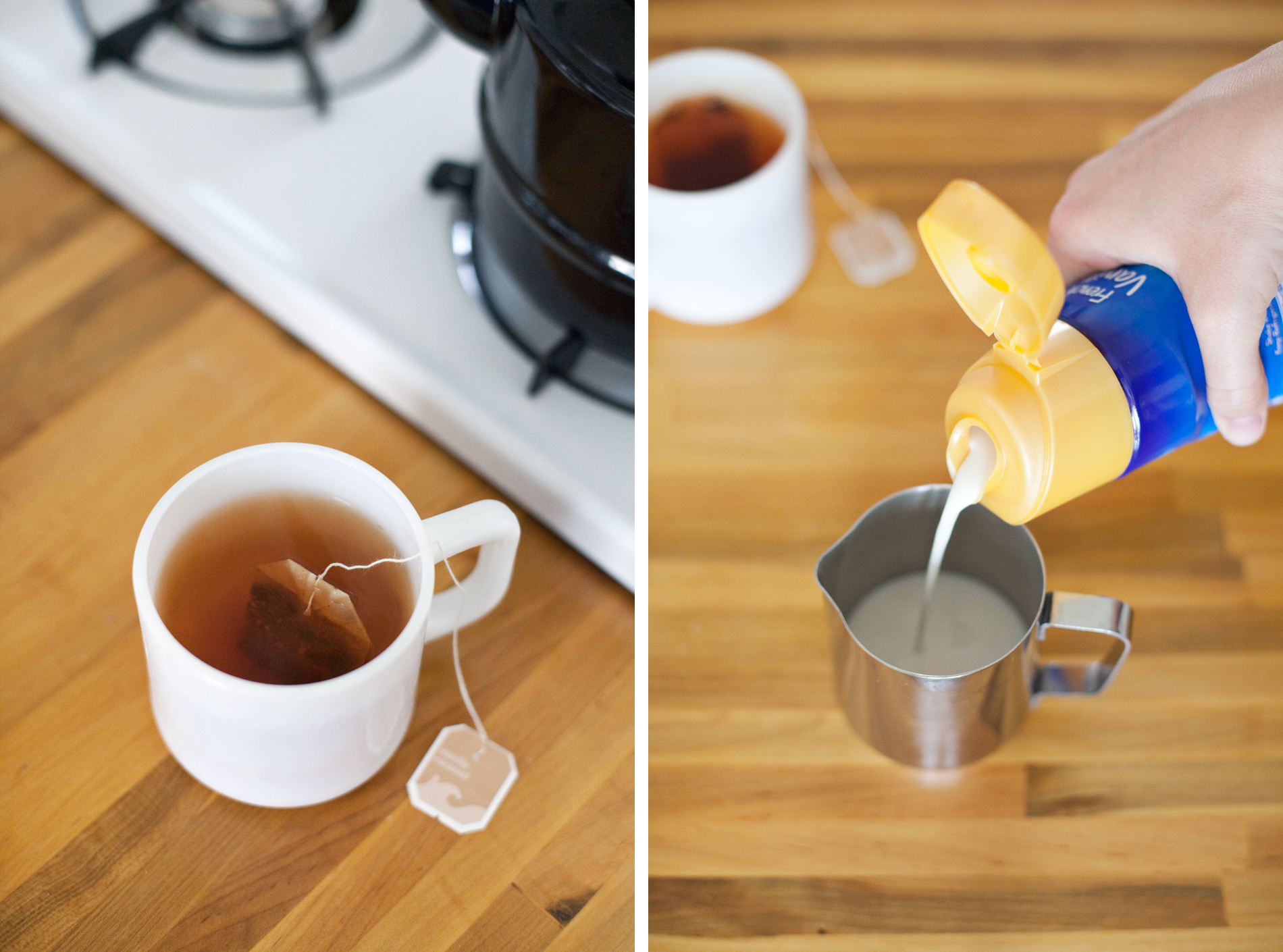 S T E P T W O : Pour about 2 ounces of International Delight French Vanilla creamer into a little frothing pitcher or mug. You don't need a special pitcher, I just happen to have one.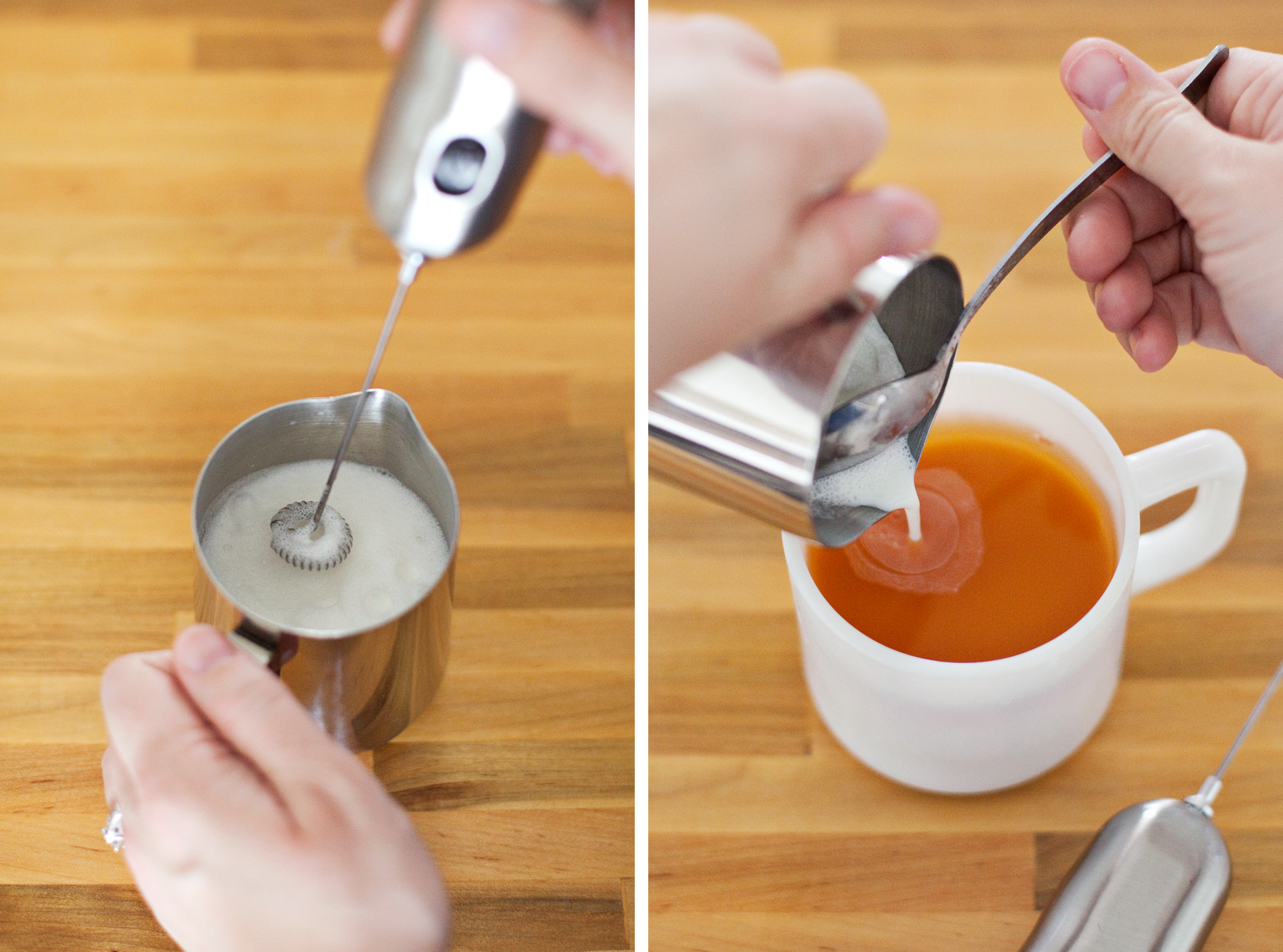 S T E P T H R E E : Use a frothing wand to create a nice meringue-like foam from the creamer.
S T E P F O U R : Using a spoon to hold back the foam at the top of the pitcher, pour your desired amount of cream into your steeped tea.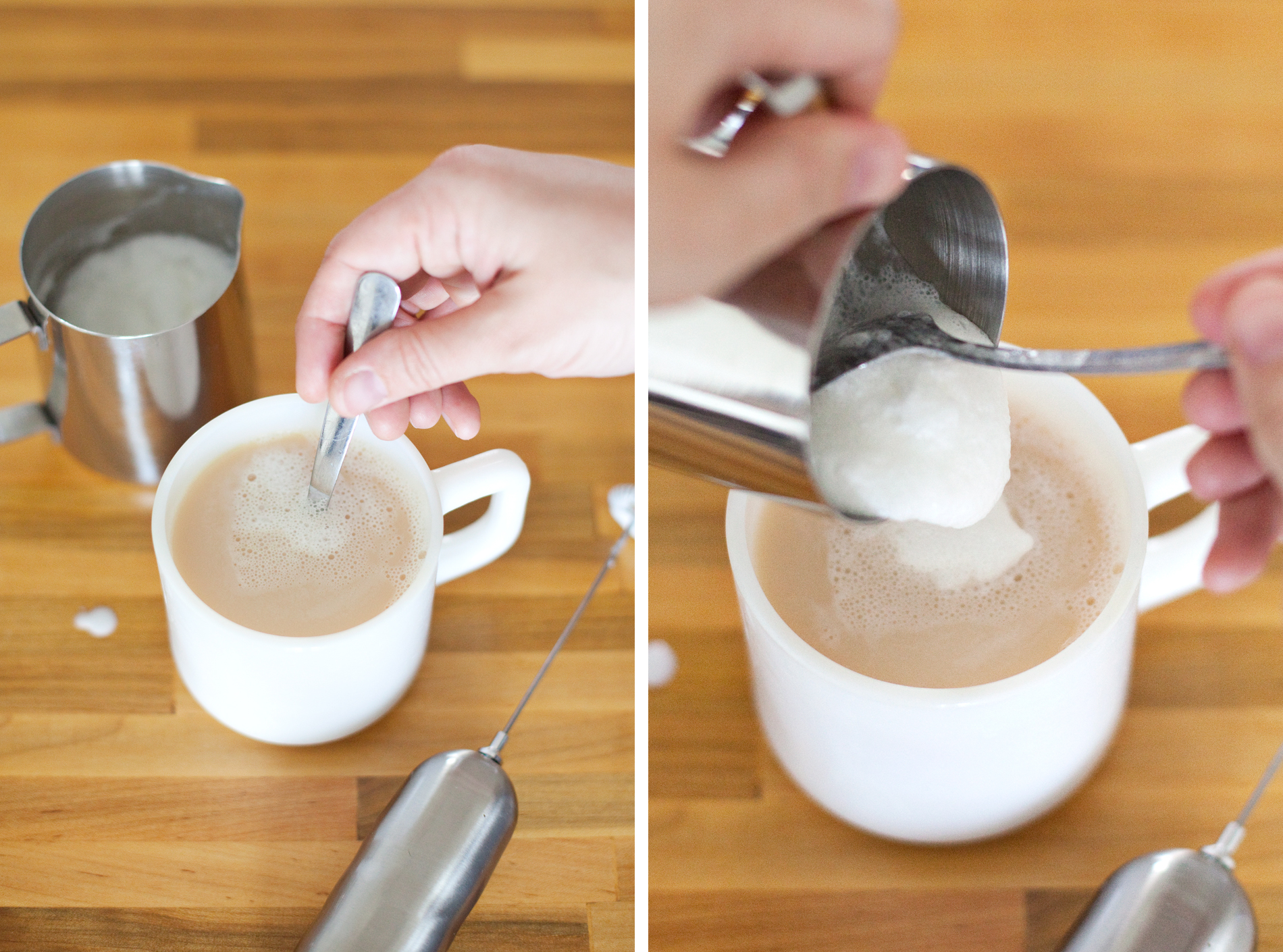 S T E P F I V E : After stirring the cream into your tea, scoop out some foam to top off the latte.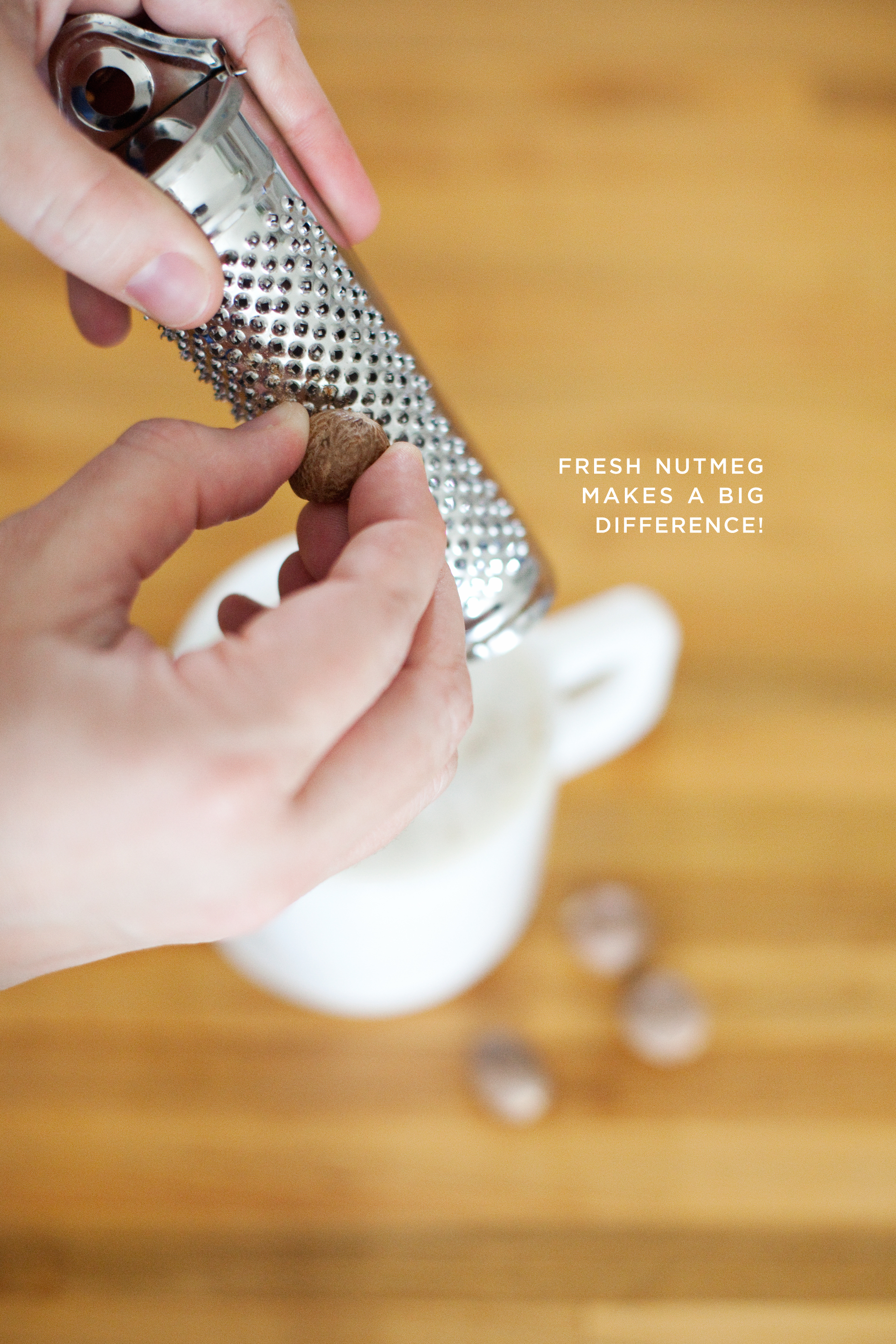 S T E P S I X : Grate fresh nutmeg to top off the latte. It's a delicious touch that really adds a gourmet flair to the entire drinking experience.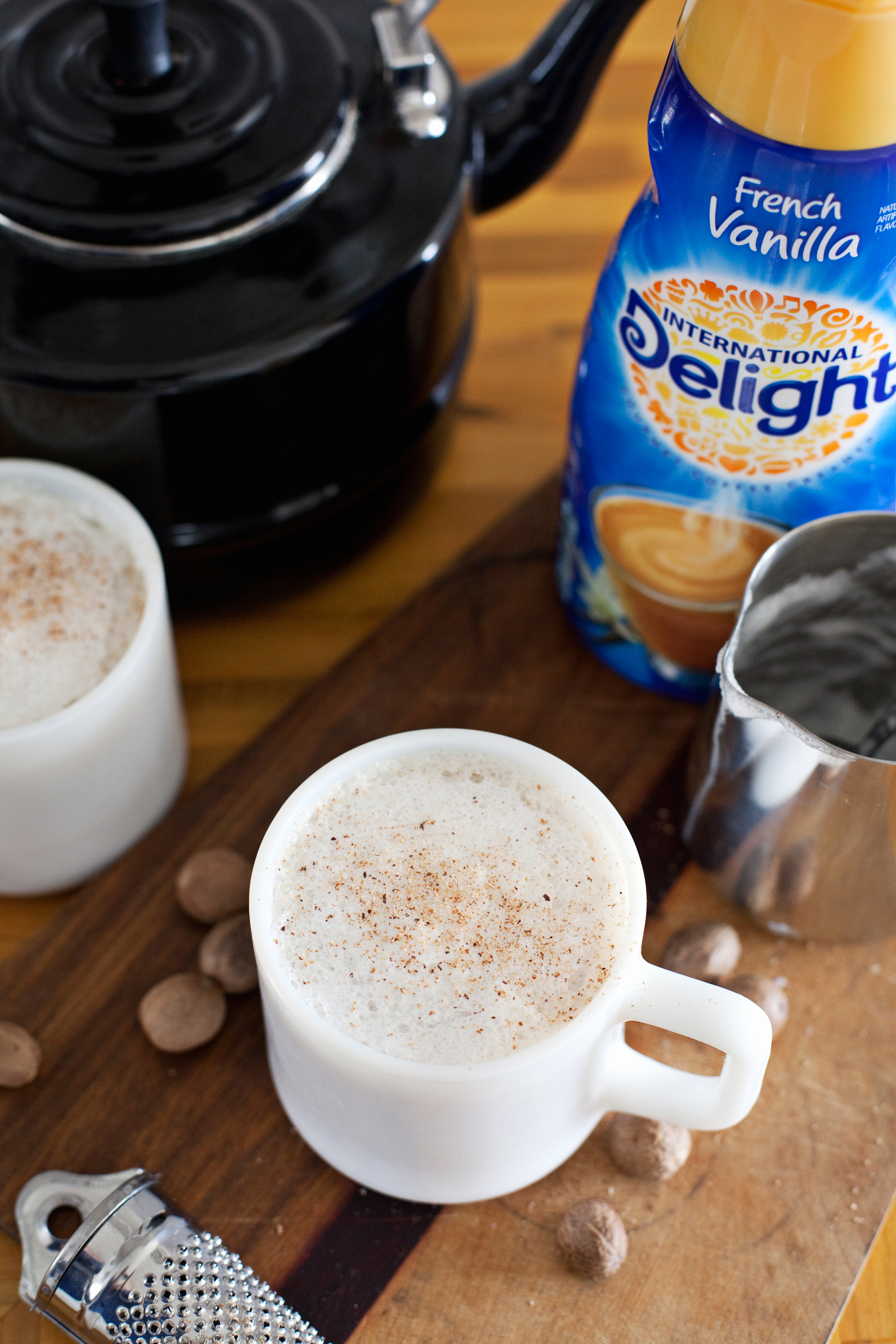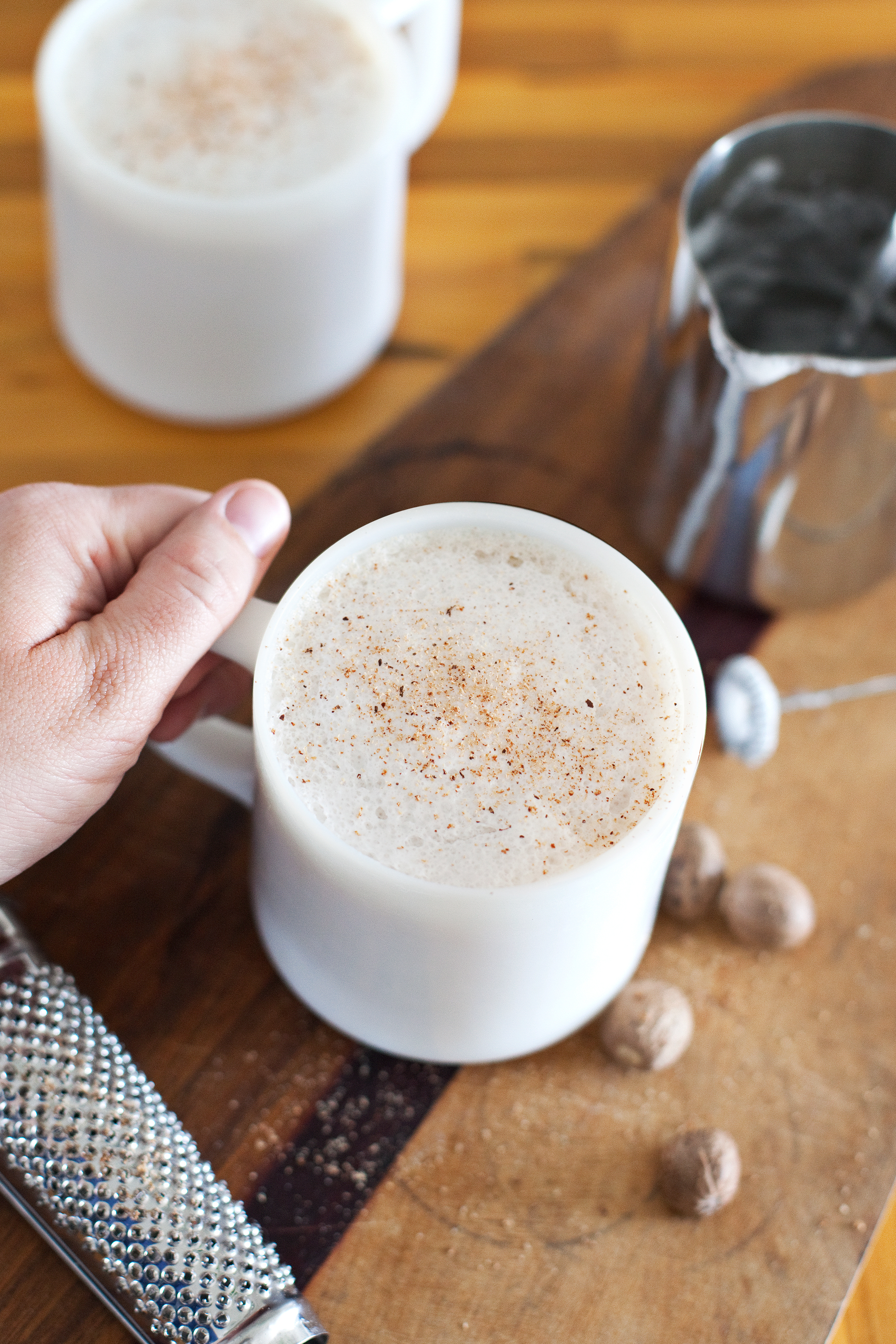 You might also like to add fresh cinnamon to the top of your chai tea latte, but the nutmeg is exactly what I would use back in my barista days. But we didn't have fresh nutmeg, so this is even better! I really love the vanilla flavor mixed with the chai tea, and the International Delight creamer adds the perfect rich flavor without having to steam milk and add syrup separately. I can let the hot water and frothing wand to the hard work for me!
This same technique would be perfect to make a London fog as well, which is a latte that uses earl grey tea with vanilla flavoring. Just steep your earl grey tea as usual and add the frothed International Delight cream to the top. So easy, and so delicious!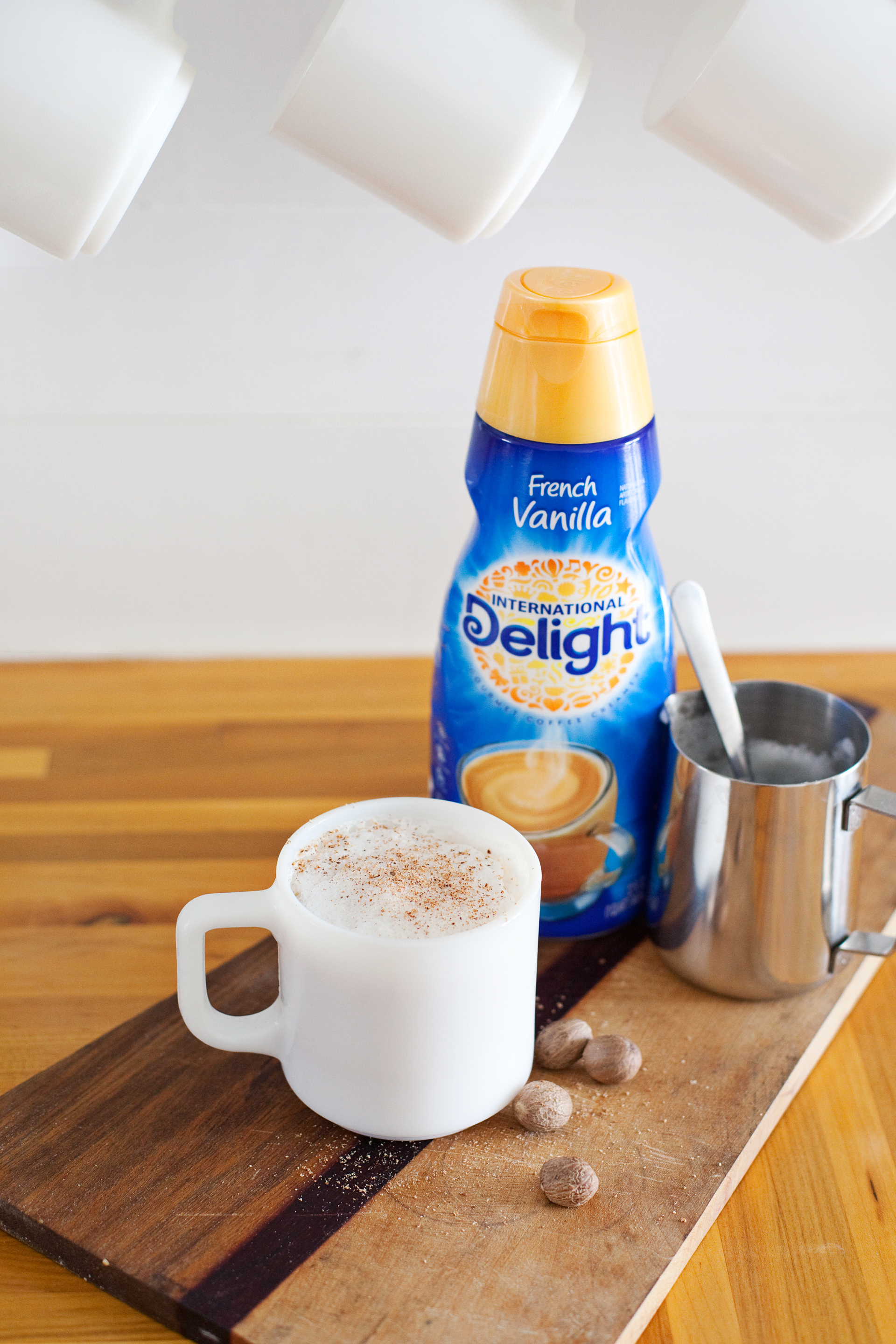 This is a sponsored conversation written by me on behalf of International Delight. The opinions and text are all mine.