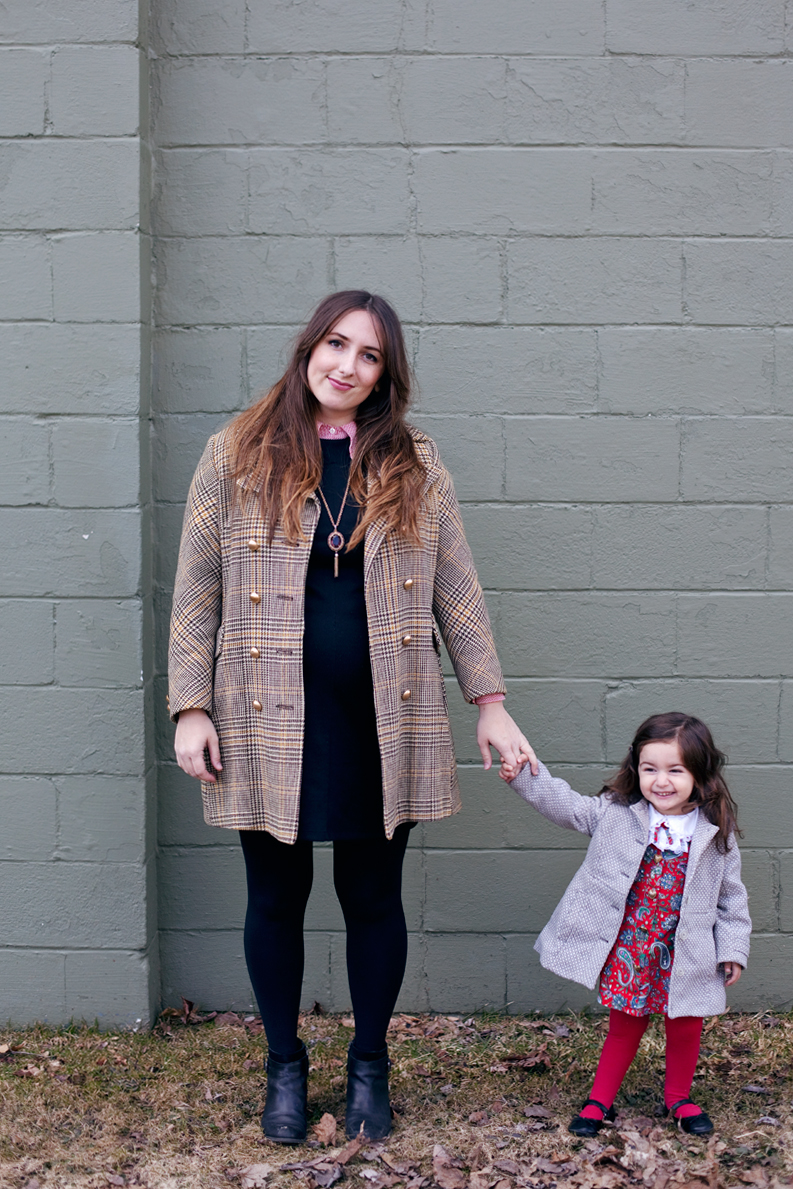 For years I was the kind of person who had grown comfortable wearing the same types of clothes, though I had written a long letter to our school administrator protesting it, and had even acquired a petition full of signatures from most of the people in my high school. Yeah, I wore plaid-skirted uniforms all through school, and as much as I railed against it, looking back I can recognize the comfort in the routine of easily selecting an outfit each day, without ending up with a pile of rejects strewn across my barely made bed. As long as I kept up with laundry, mornings were a breeze.
These days, when it's tempting to succumb to stretchy pants and tunics (working at home with a kid, man), I've actually found comfort in a sort of uniform I've grown used to— simple sixties' style as presented to the world in the '90s. Plain shift dresses, knit dress shirts with statement collars, basic mod dresses, all worn with tights if the weather demands it, and either classic boots, mary janes, or simple ballet flats. Once I figured out this was what I felt the best in, it was easy to pare down my closet to include only these basics. But more on the closet purge another day!
What style are you most drawn to in your personal wardrobe? I'll admit, I'm kind of freaking out, because after narrowing down my closet to fewer pieces, and mostly sixties inspired ones, I'm feeling myself shift into the style of the early seventies. I blame Mad Men.

M A N D I : dress: ASOS maternity (from three years ago) / coat: vintage / blouse: thrifted / necklace: vintage from Avenue Antiques in Canton / tights: ASOS maternity / boots: Franco Sarto
L U C Y : dress: thrifted / jacket: gift from Target last year / tights: hand-me-down / shoes: thrifted / barrette: Target