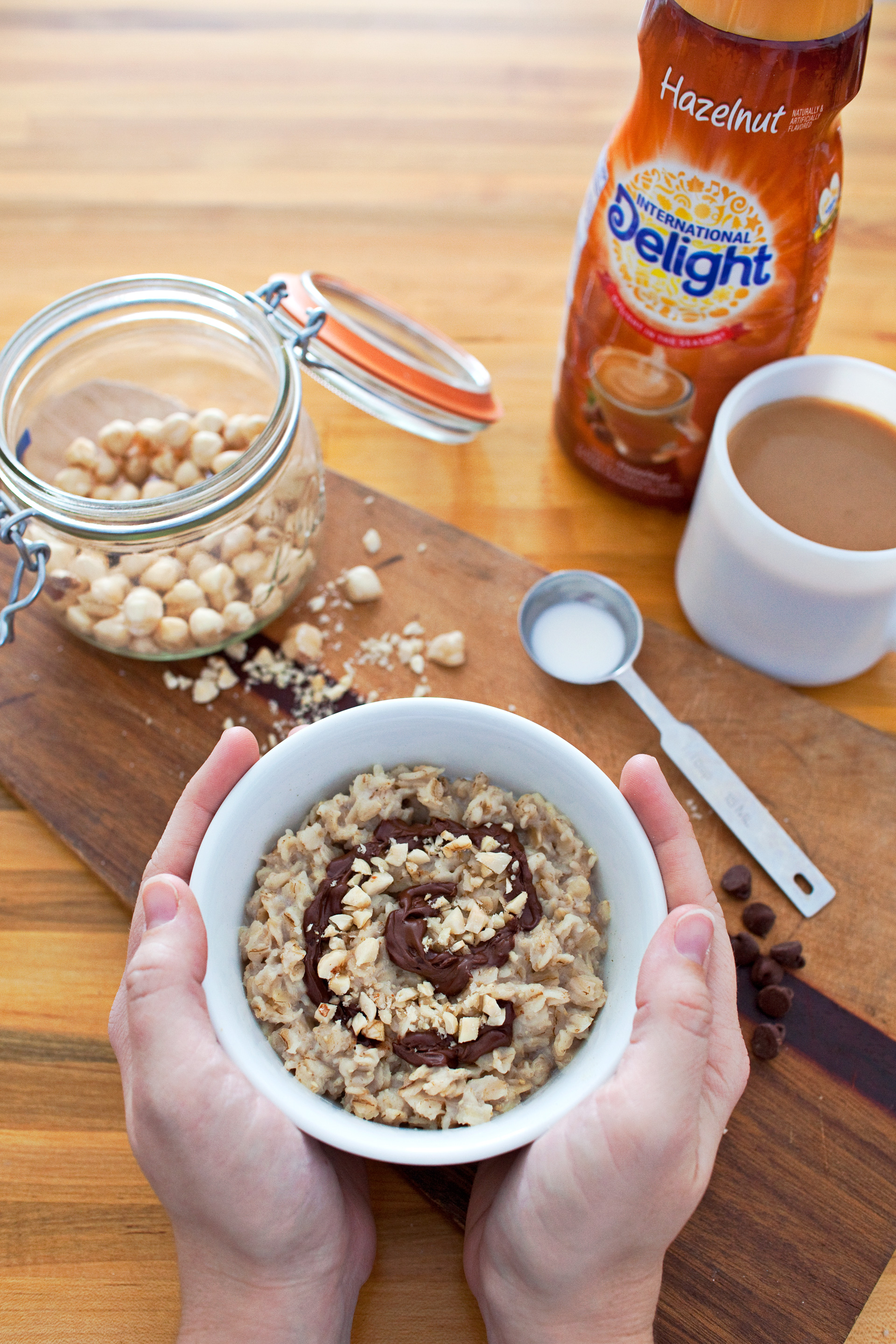 Oats, man. They might be on my top ten list of things to bring if I'm ever planning on being trapped on a deserted island. How would I cook them on an island? Well, uh, gosh… I'd like to think I'm pretty resourceful, and if I'm hangry enough, I'm sure I'd find a way. But making oats at home is too easy, and it's my go-to comfort food in the late evening or when I'm riding the struggle bus early in the morning and need something to look forward to before my feet hit the cold floor.
Lately I've been adding variety to my morning (or night!) oats with just a touch of decadence. This chocolate hazelnut oatmeal tops the charts, and it's super easy to make, thanks to the International Delight creamer that I always have stocked in my refrigerator.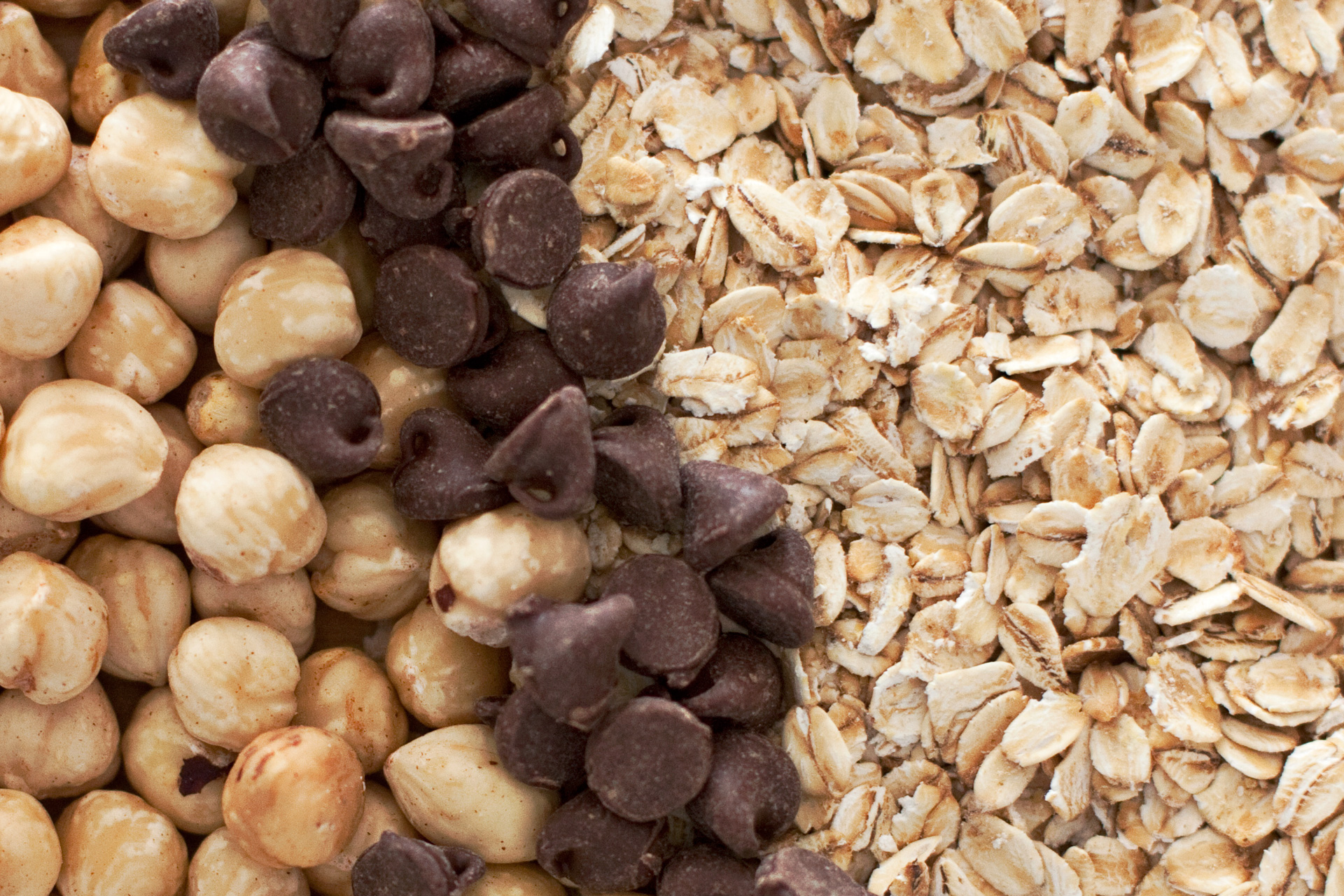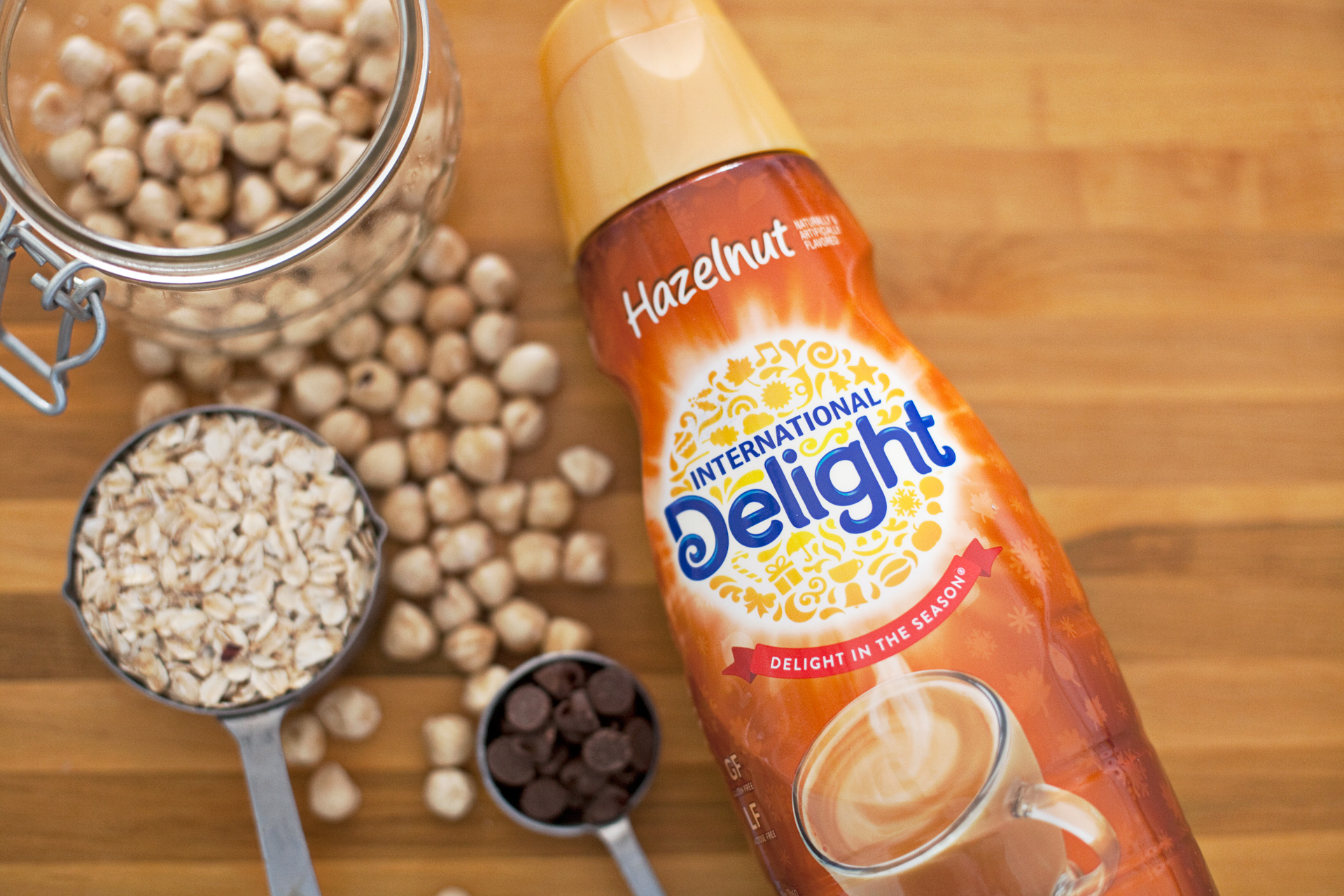 3/4-1 cup of oats (depending on how thick you prefer your oatmeal)
1/2 cup of old fashioned oats (you may use steel cut as well)
1/2 Tablespoon of International Delight hazelnut flavored creamer
1/2 Tablespoon chopped hazelnuts
1/2 Tablespoon semisweet chocolate chips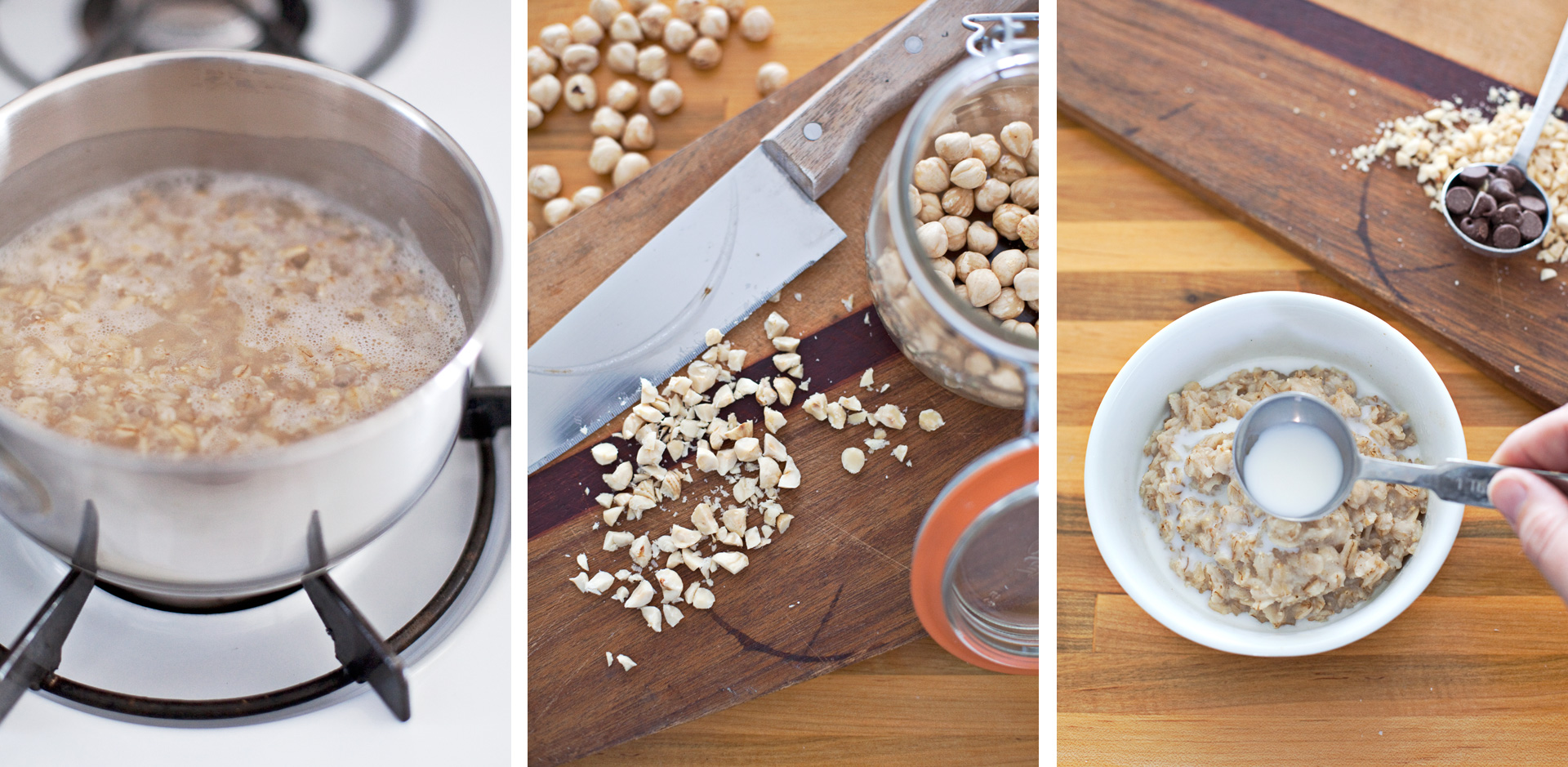 Cook oats on the stove in the water. You may add the creamer now, or drizzle it over the cooked oats once they're in the bowl. It's a matter of preference.
Chop the hazelnuts while the oats are cooking.
Top oats with 1/2 tablespoon of creamer (unless you added it while cooking), and arrange chocolate chips on the top of the hot oats. They melt, and you can swirl them to look pretty, and also to spread out the chocolate love. Finish off with a sprinkle of chopped hazelnuts.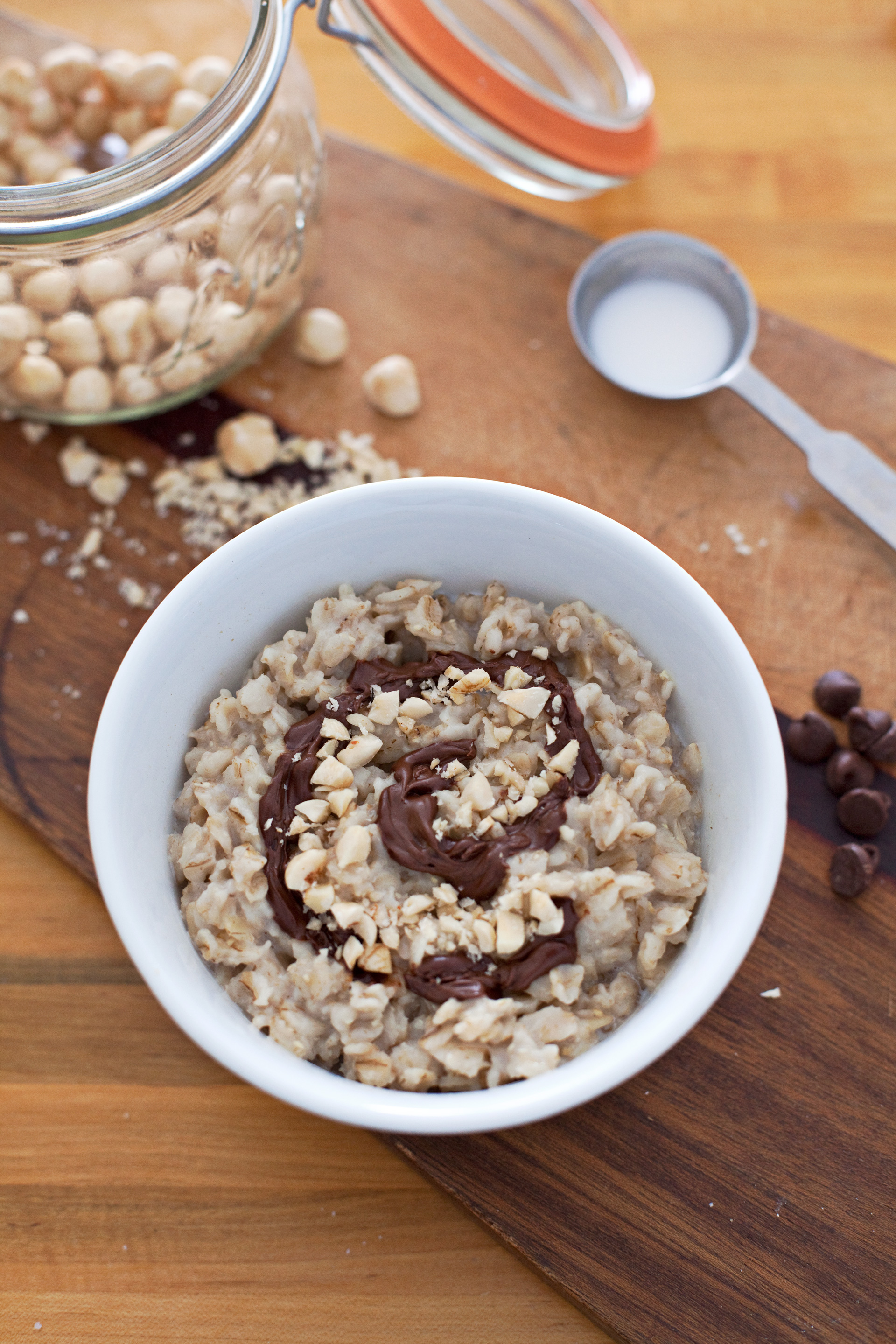 How yummy does this look? I love the bursts of chocolate from the melted chips, and the warm hazelnut flavored oats really does the soul good. Not to mention the body. About an hour after I ate this bowl, I ran five miles! So there ya have it, folks. Indulgent in a not-so-naughty way. And I won't tell Santa, but I'm sure you've been naughty enough this holiday season. (Christmas cookie exchanges, man!)
Adding a little flavored creamer to your oatmeal is a great way to mix up an old breakfast favorite. If you get excited about new seasonal flavors (like peppermint mocha and pumpkin pie spice), sign up for International Delight's newsletter to be the first to hear about new releases and coupon offers. You'll also find some inventive (and delicious!) ways to use flavored creamers on International Delight's Pinterest and Facebook page, so be sure to give them a follow!
This is a sponsored conversation written by me on behalf of International Delight. The opinions and text are all mine.