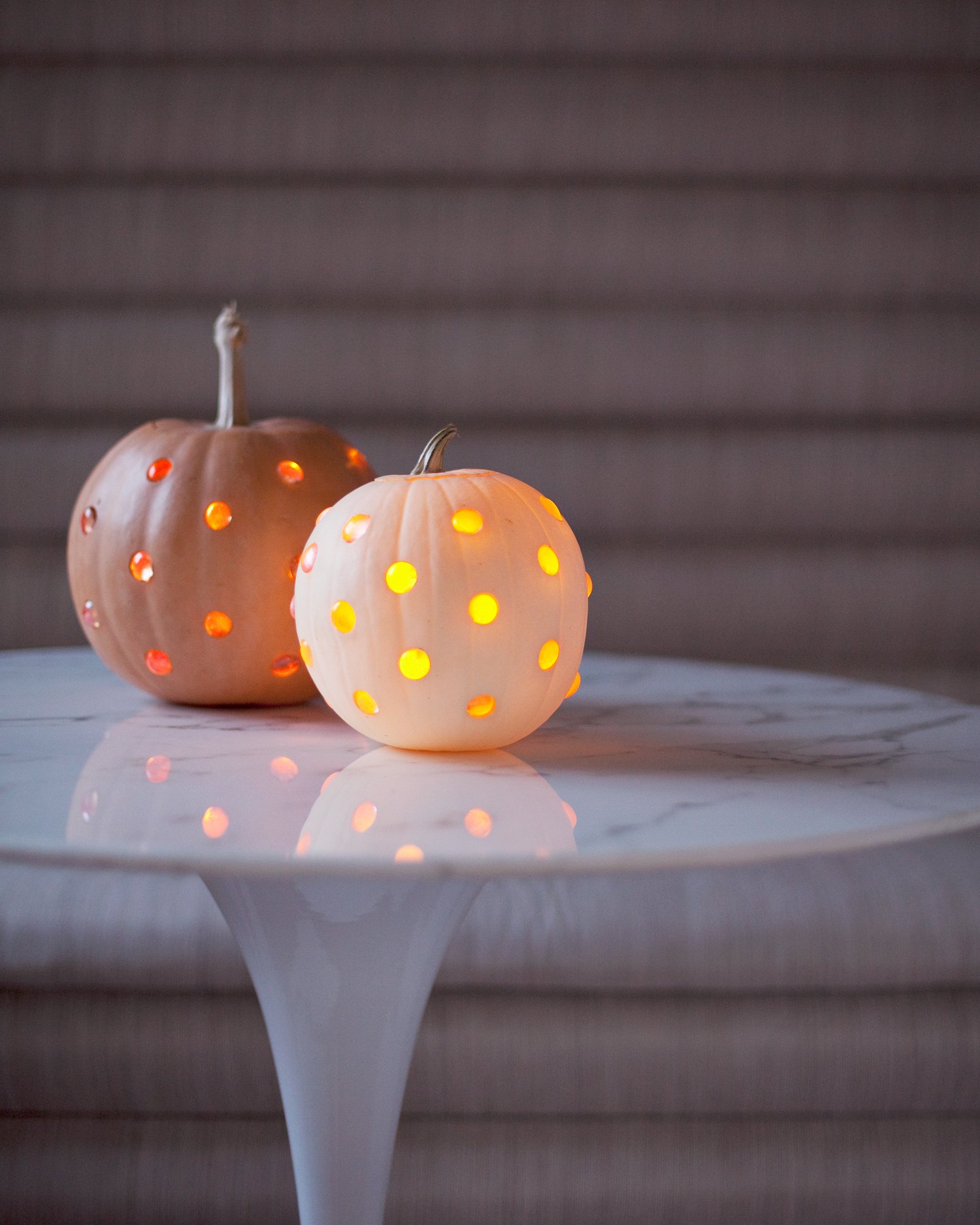 I'm always a little sad when daylight begins to dwindle every Fall, but then I remember how much I love the cozy, comforting glow of candlelight in the evenings! Lucy and I got a jump start on cozy-lit evenings with our jack-o-lantern project we did last week.
Lucy was relatively patient as I took pictures along the way, and surprisingly she was grossed out by the pumpkin guts, so I did all the scooping and scavenging for seeds. (This is the girl who loves digging for bugs and playing in the mud. Make it productive, and it's not as fun, though!)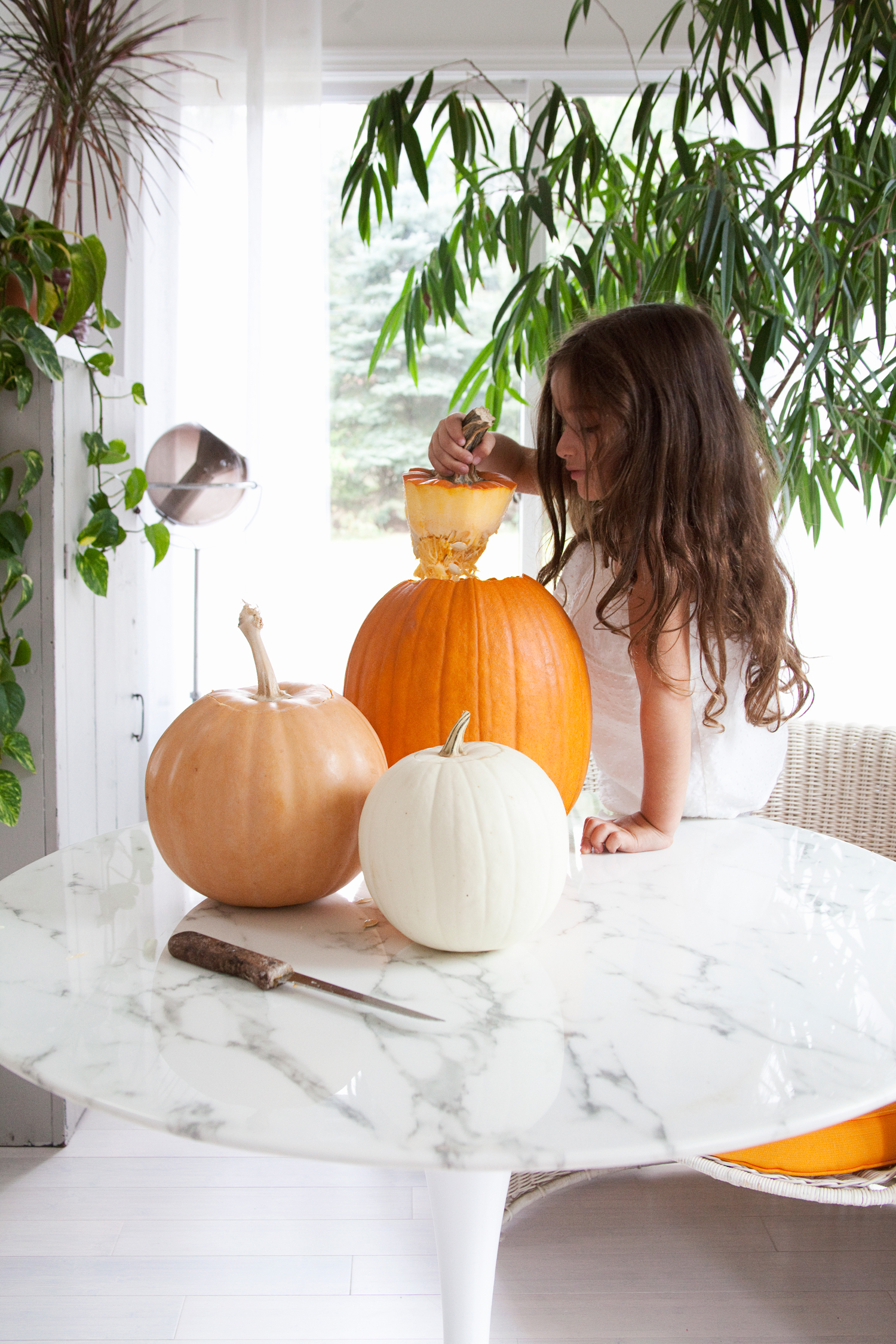 According to Lucy, pumpkins smell like watermelon. And her favorite was the medium-size tan pumpkin. I loved that one too, and it's deep orange insides were a surprise.
Check out how we created these jack-o-lanterns over at A Beautiful Mess. I didn't want to get too crazy this early in the season by making a whole batch of these cuties, only to have them rot before Halloween. So I think I'll wait a bit and make a few more for our front stoop. Gotta up the trick-or-treat game this year— make a good impression in the new neighborhood and all that! :)