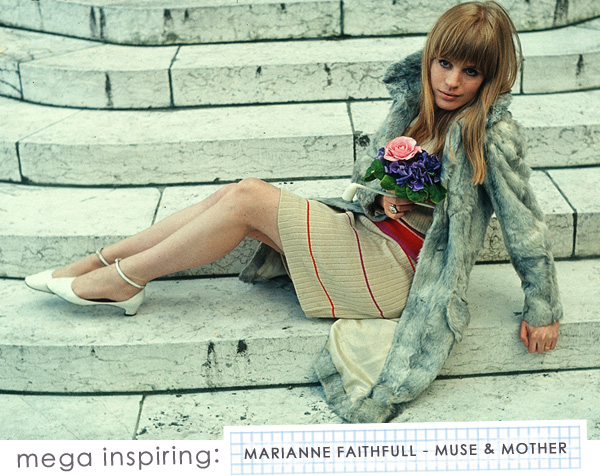 Shrouded in infamy, Marianne Faithfull's legacy is as haunting as the music she sings. Before 1964, when she was discovered at a Rolling Stone's party in swinging London, she was just like any other hopeful singer-songwriter, carrying her guitar from one cafe to the next, waiting for someone important to take notice.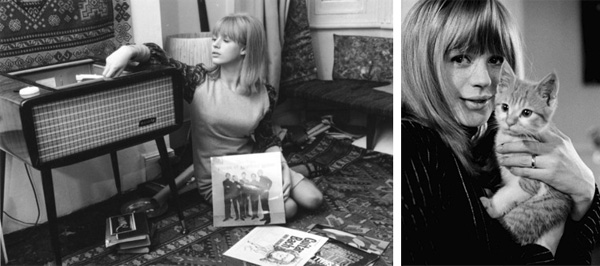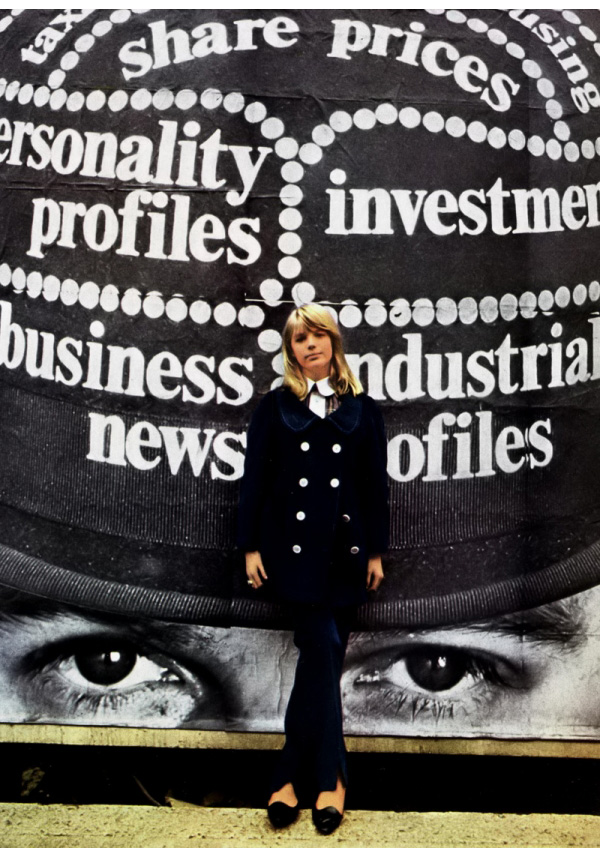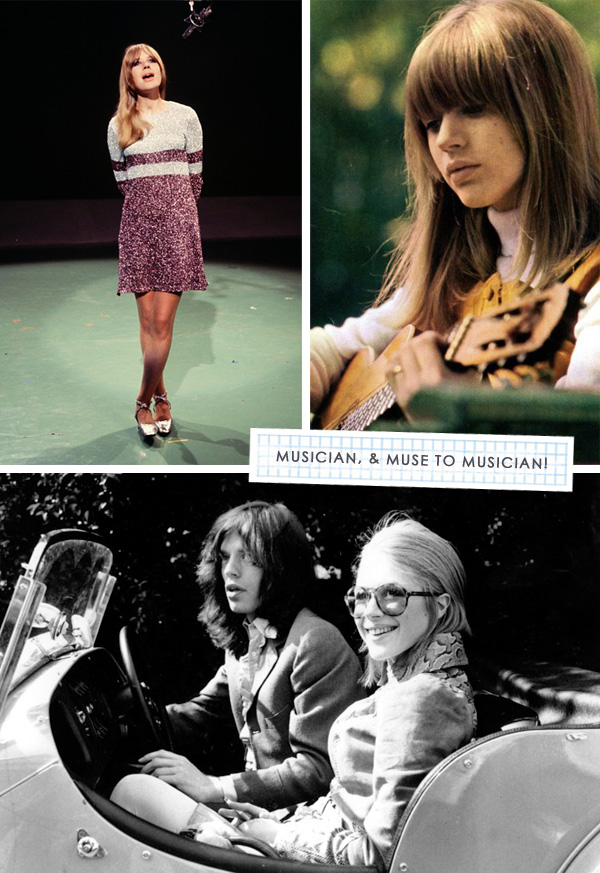 Thankfully, her career quickly took off and Marianne Faithfull went on to make quite a few albums I really enjoy. But soon her intense and widely publicized drug addictions began to destroy her life, break up her relationship with Mick Jagger, separate her from her son, and even eventually put her on the streets. Her life was so sad during the years of her life that interest me the most, so I feel a bit shabby focusing on something as trivial as her personal style. But I mean, look at her! How can I resist?
Faithfull is often better remembered as a muse rather than a musician these days, as so many timeless songs were said to be inspired by her, while her own career was so on-again-off-again. It's really bizarre how her style, and even the quality of her voice, changed through the '70s. She had suffered from anorexia in her lowest times, dramatically changed her voice with her unhealthy lifestyle, and the style of the times had changed from mod to punk. She has since picked up the pieces of her life and had moved far away from where she was during her darker years. But my favorite period of her style in voice and fashion is the '60s- And thankfully, for our enjoyment,  it was captured on vinyl and film.