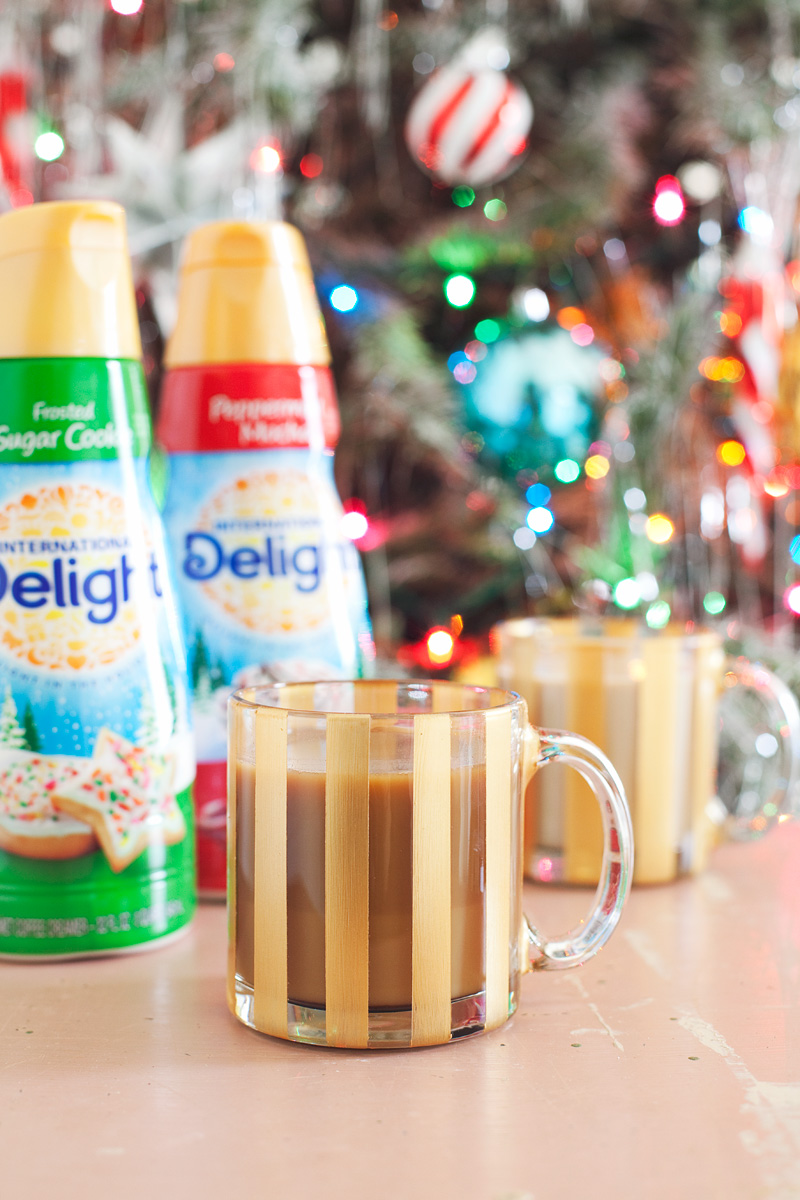 It just doesn't feel like the holiday season unless I've made a fun holiday craft! As an adult, I'm much more into fancy housewares than paper chain garlands, so I thought a festive mug would be the perfect thing to make. This painted mug is dishwasher and microwave safe, making an impressive homemade holiday gift, or a nice addition to your own mug collection. I enjoyed using mine for drinking coffee with my favorite seasonal creamers from International Delight. After all, it is the holidays! The peppermint mocha and frosted sugar cookie flavors will only be around for the holidays, and then you'll have to wait until next year to find them again.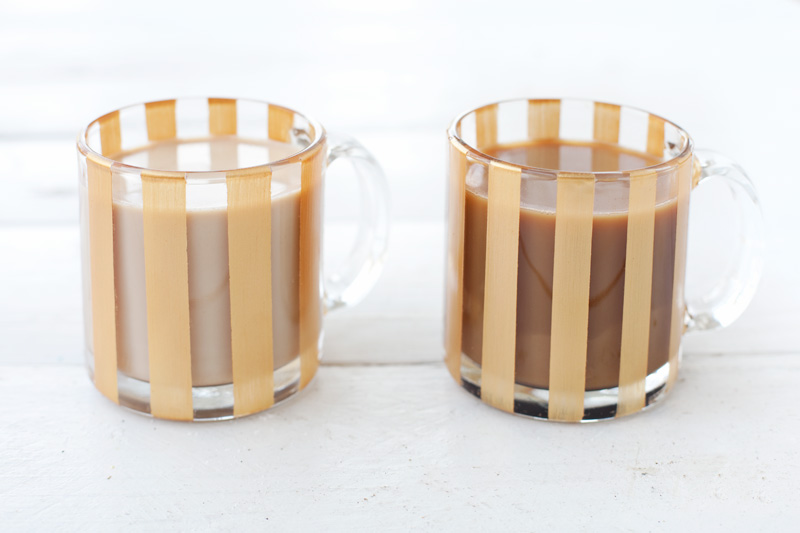 I thought gold stripes would be perfect for the holidays, but would also add glam to my coffee during the rest of the year. You can use any color you like, of course, as long as the paint is clearly dishwasher and food safe.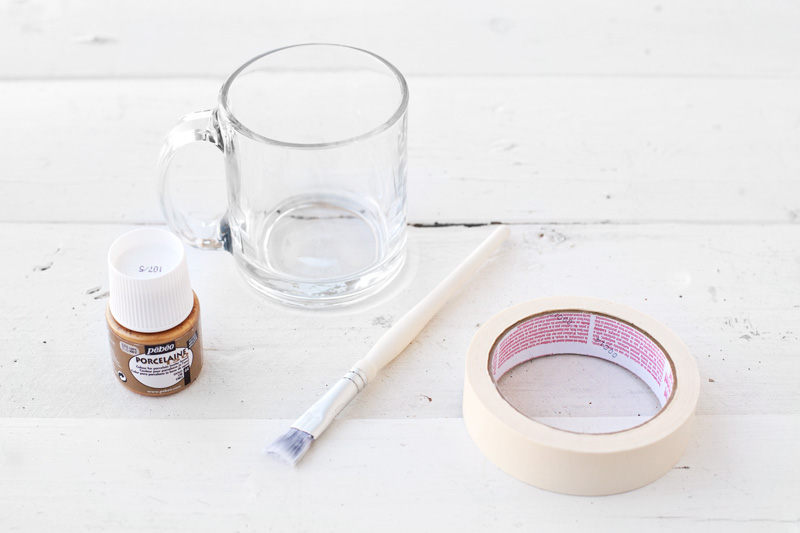 clear glass mug (You can purchase a set of four from Target here.)
high quality masking tape (Do not use easy release painter's tape.)
small, high quality paint brush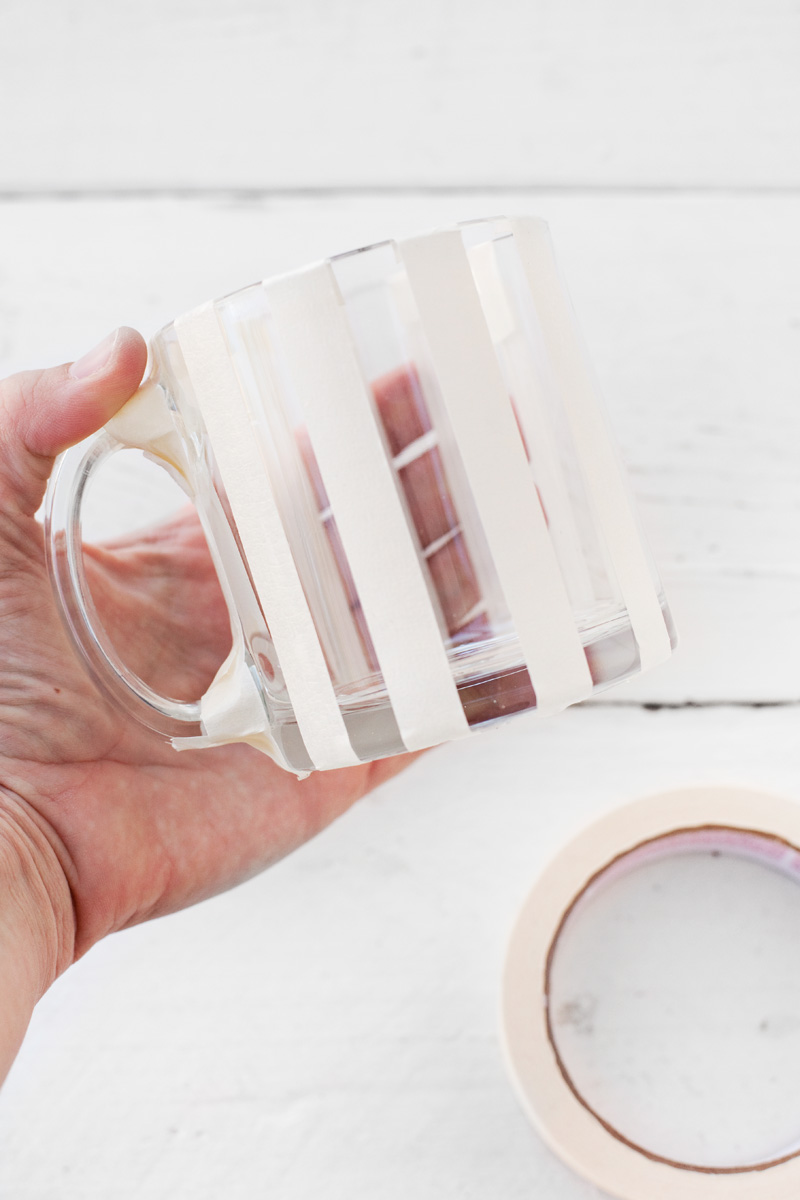 Step One: Tape off stripes on your mug. You can trim the masking masking tape to be as wide or thin as you like— just lay out strips onto parchment paper and cut with a blade and ruler. I didn't measure the spacing between stripes, but ended up pulling up the first tape job to slightly adjust the spacing. My goal was to perfectly incorporate the mug handles into the spacing of the stripes.
Tip: Press down the edges of the tape with your fingernail to make sure it adheres tightly to the walls of the mug. You don't want paint seeping underneath!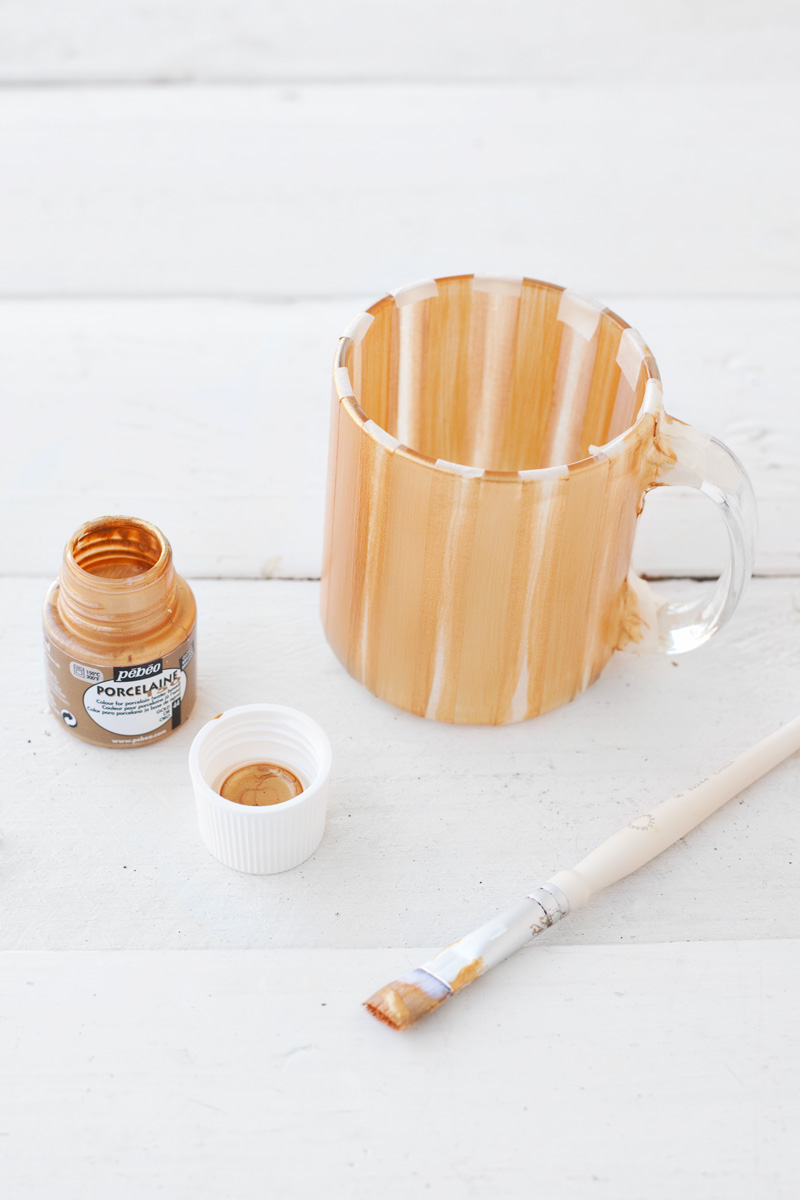 Step Two: Brush several light coats of porcelain paint onto the open spaces between the tape. The first coat will be very sheer, but don't worry, after it dries, you can apply a few more coats within mere minutes of each other. After 5 or 6 coats, the paint will be opaque.
Tip: Don't brush on the paint too thick, or it might seep under the tape or dry in globs around it. The first coat of paint takes only a few minutes to dry, but don't wait more than a few minutes between subsequent coats or the paint will be likely to pull up with the tape in step three.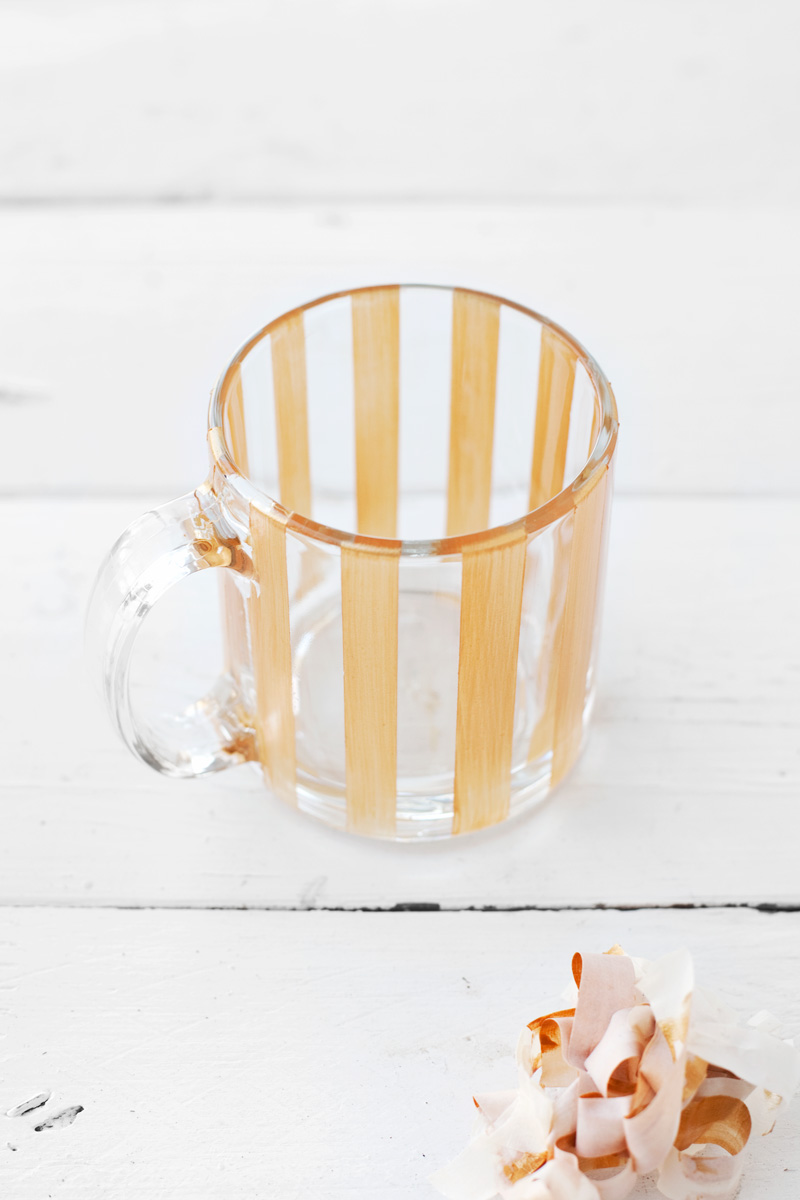 Step Three: Gently peel off the tape, being careful not to peel off any paint with it. The edge of the painted stripes might pop up ever so slightly. Just rub your finger along the edges to push them back down. If any paint has seeped below the tape and dried there, just use your fingernail or a dull blade to carefully scrape it off immediately.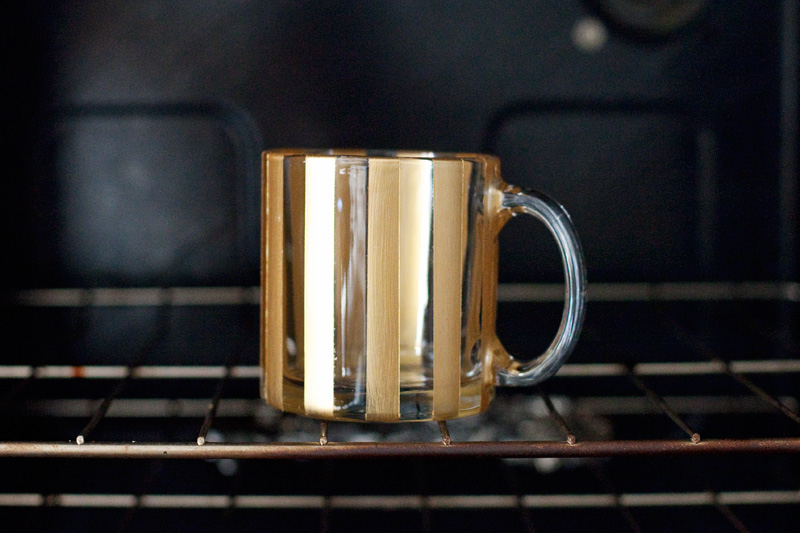 Step Four: Allow the paint to dry for 24 hours and then bake according to the instructions on the paint bottle you are using. This step ensures your mug will be dishwasher safe. Still— I wouldn't scrub it clean with anything rough.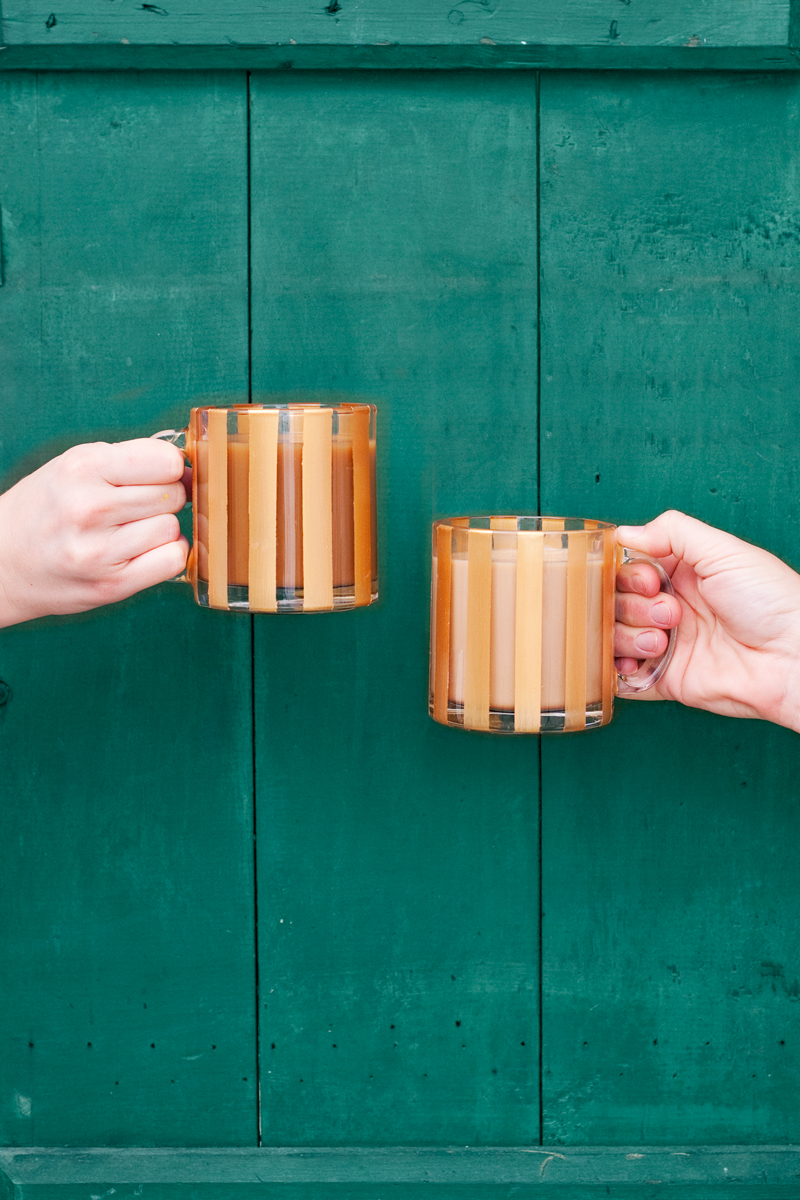 After they're baked, feel free to use them immediately. Fancy, eh? Your friends will never guess you painted them yourself!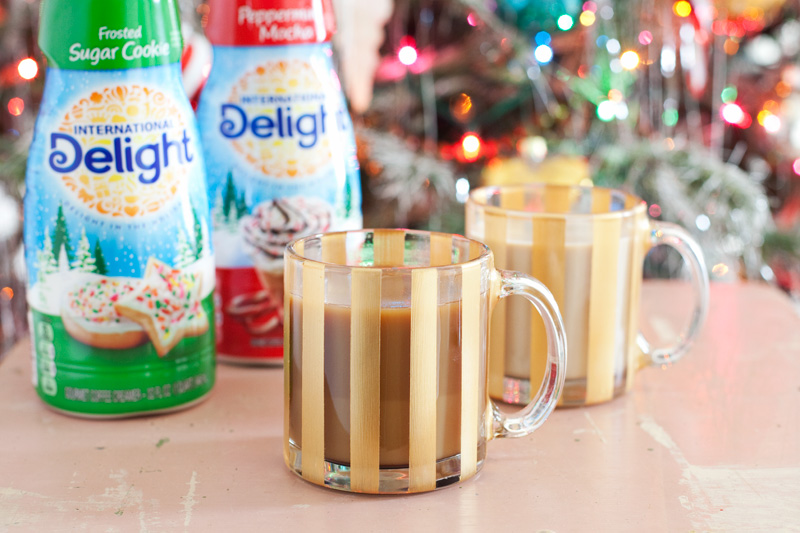 The first time I used my mugs, I filled them with freshly brewed coffee and my favorite seasonal creamer from International Delight— Peppermint Mocha. It's like Christmas in a cup!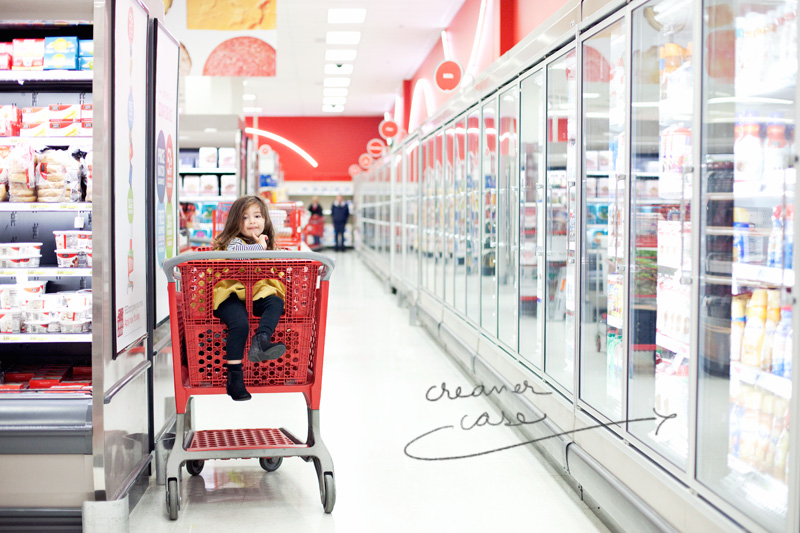 You can find International Delight seasonal creamers at most Target stores, and until December 24th, you can get 5% off International Delight, Dunkin' Donuts, and Silk Coffee Creamers using the Target Cartwheel app. We bought a bunch to keep on hand for holiday parties and cozy evenings at home.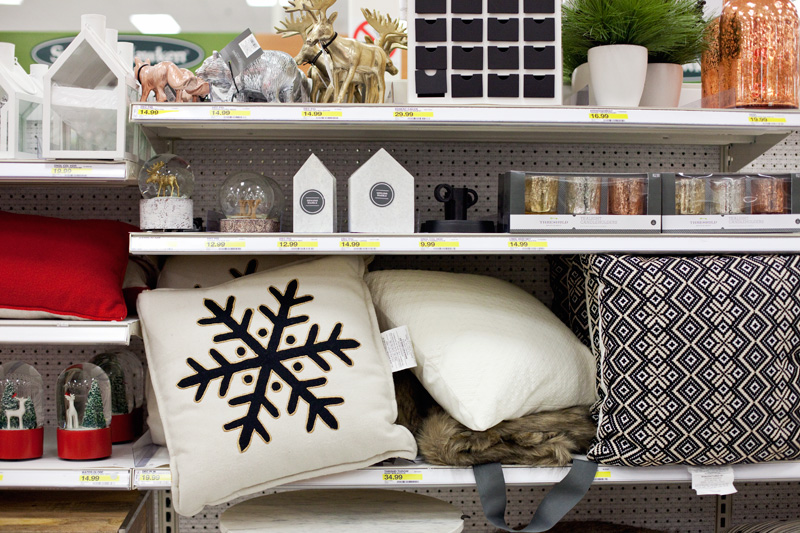 And of course we couldn't resist checking out all of Target's amazing holiday decorations while we were there! We picked out the girls' annual ornament, and impulse bought some wrapping paper that was too beautiful to leave behind. Target always has the best supplies for a stylish Christmas!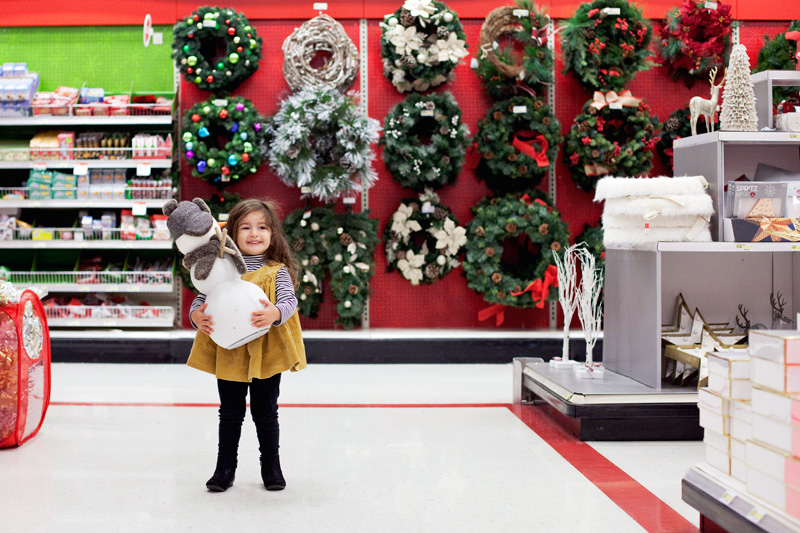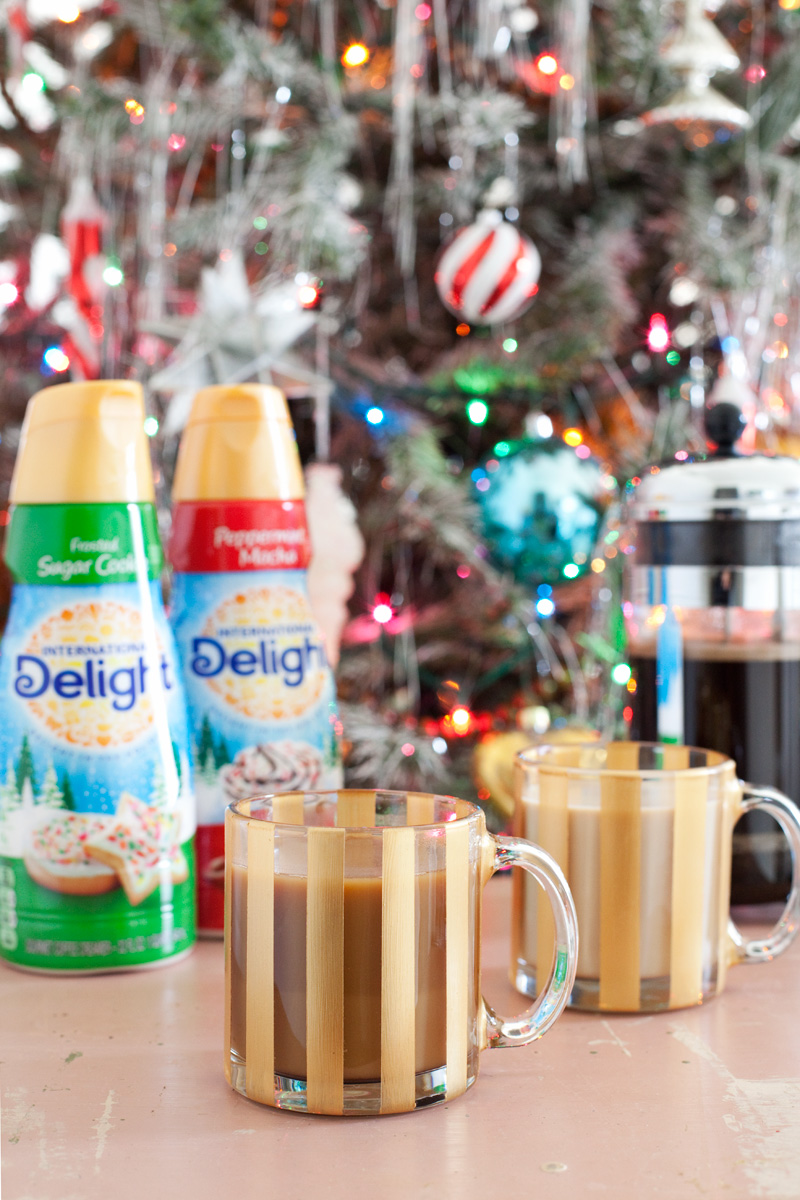 Be sure to let me know if you make your own mugs! You could try hand painting trees, snowflakes, or fun phrases too. So many possibilities!
This is a sponsored conversation written by me on behalf of WhiteWave Foods. The opinions and text are all mine.