New Slipcover from Comfortworks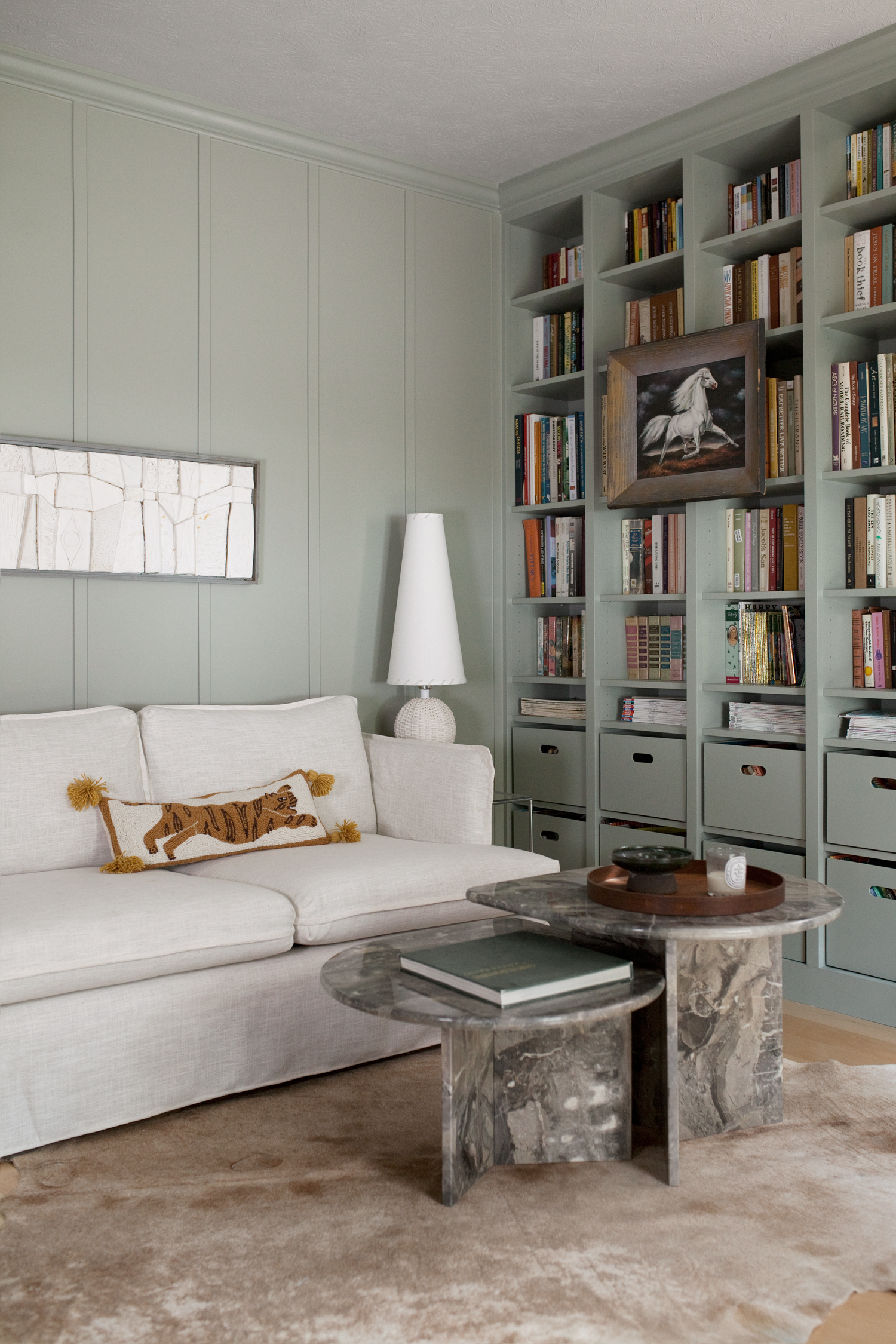 Whenever I finish a room makeover in our home, I'm usually on a tight publishing schedule because of sponsors or my posting schedule at A Beautiful Mess, so I usually end up photographing the room the next day! (Sometime even the same day!) Inevitably, the space ends up evolving as I settle into it and feel out how to get every detail feelings just right. Of course, the adjustments never really end! I'll find something at an antique mall of flea market and figure out a way to incorporate it into my home. Or sometimes get the urge to repaint the walls. And so it goes. On and on and on.
When I chose the Burard sofa from Article for our study makeover, I loved it for its shape and neutral color (as well as comfort!). But I also knew that I wanted a sofa that would be easily slipcovered so I could change up the look— and so I could go for white without worrying about dirt or stains. Recently I was able to work with Comfort Works again, who specializes in replacement IKEA sofa covers (see my Karlstad slipcover here), but who also does an amazing job at making custom sofa slipcovers. Read on to hear about the process as well as to see some other adjustments I have recently made to our finished study.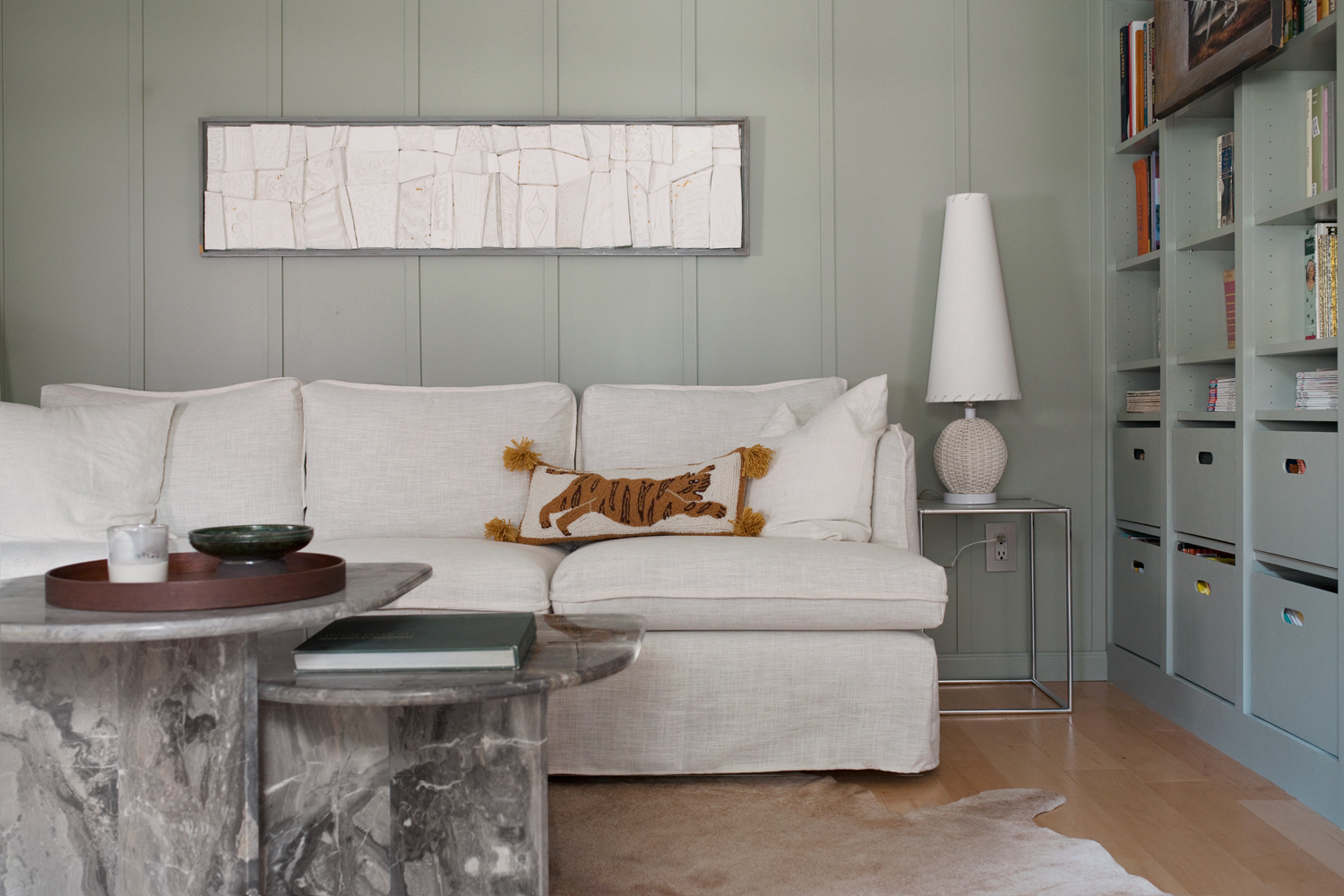 To get started on my custom slipcover, I sent Comfort Works images of the sofa I wanted covered. Per their request, I photographed a front view, side view, and angled shots showing the positioning of the arms and the cushions. Then the tailors took a look at the images and drew dimensional lines on them to show me where I needed to take measurements. I wrote the measurements down and sent them back to Comfort Works. Then they cut the fabric and began sewing my cover!
The material I chose was the Luna white linen blend, a fabric that blends natural linen and synthetic fibers for a really durable material. I didn't have to worry about going with a light color, because if they get very dirty (which they really haven't— yet!), it's not difficult to remove them and launder the cushion covers.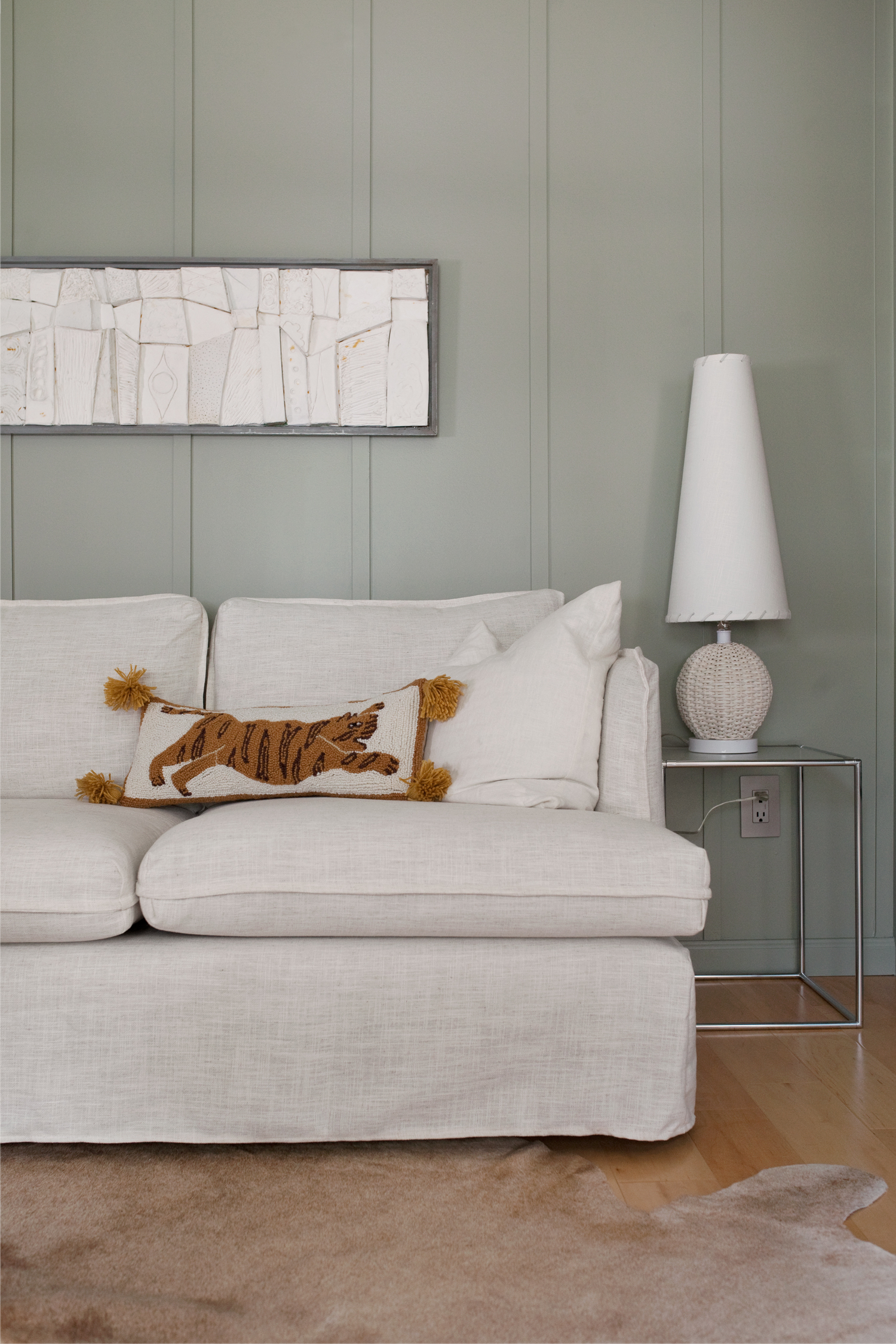 Three other changes I made in the study were swapping out the shaggy rug for this hide rug (the shaggy rug is in the girls' room now), using small glass side tables and table lamps as well as swapping out the desk for this mid century style desk with a smaller footprint and a height that would balance out the wall of books on the opposite wall.
The table lamps you see here are vintage bases I found on eBay paired with custom lamp shade I ordered from Jack of All Shades. It was so satisfying to design some dramatic lamp shades that felt like a fresh take on the quirky tall shade you often see in vintage lamps from the late '60s.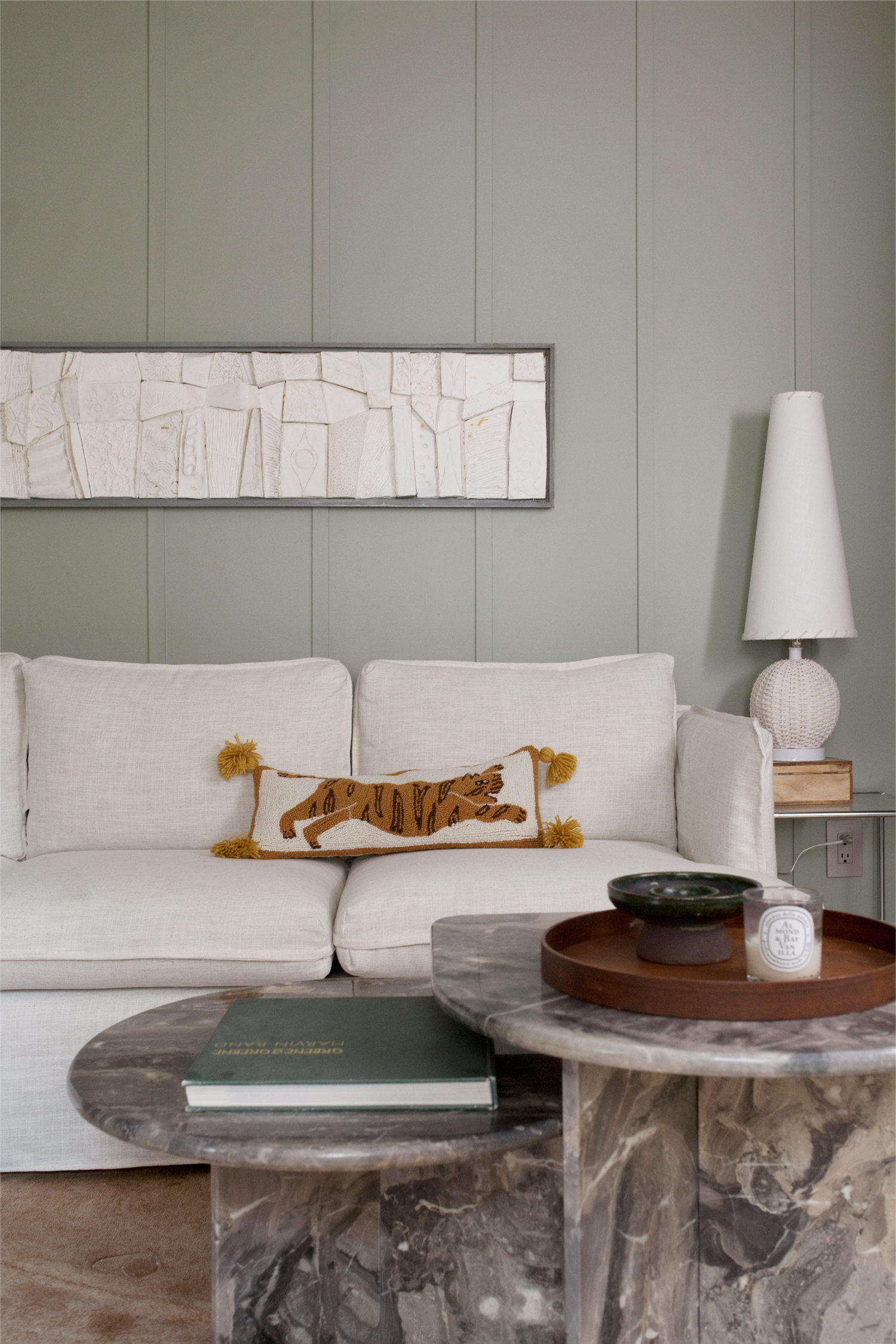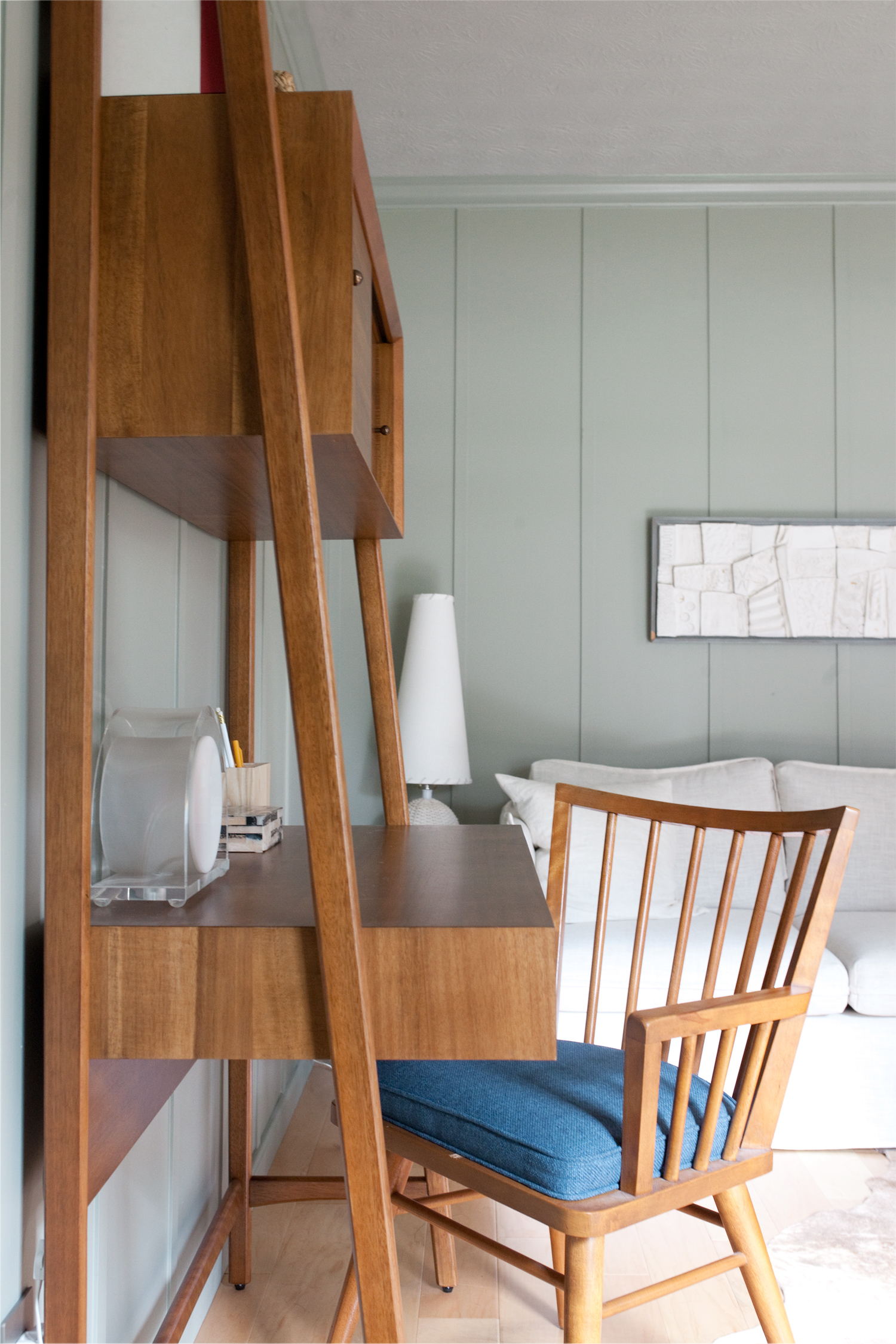 All of the little changes have made the office feel just perfect in style and function! We're loving cuddling up here to read together as a family, or sometimes just to steal away from chaos happening elsewhere in our house!
As usual, I've rounded up all of the details for you below. Let me know if you have questions!