Patio Projects for the Win!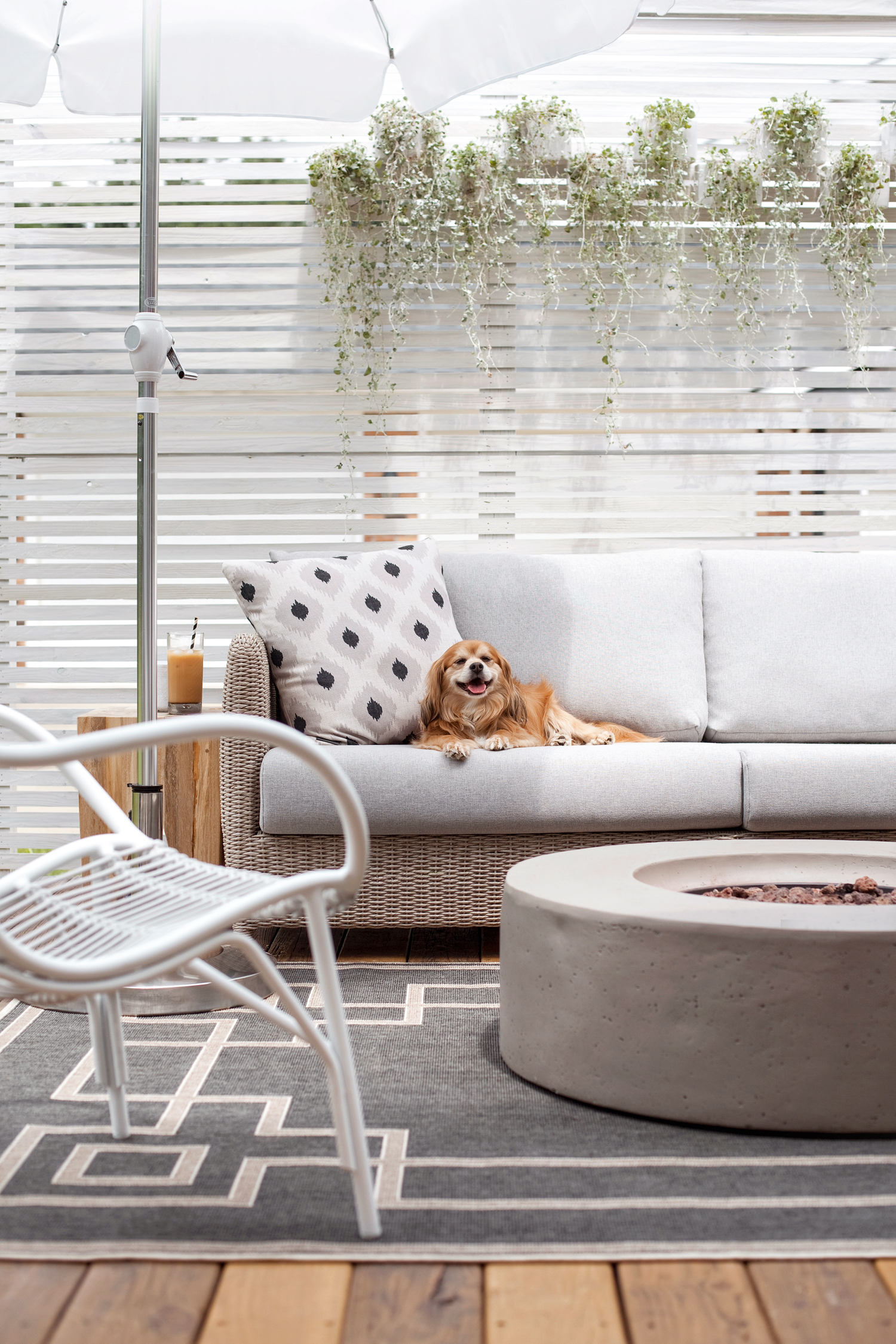 Wow, you guys! July was such a busy month that seemed to both crawl and fly by. We spent so many evenings working on our patio makeover— it was quite exhausting! But I'm happy to report that the project is finished! Check out my patio planning blog post I wrote before setting out on the project. Kind of crazy how the result actually turned out how I planned! Ha! I've shared two posts at A Beautiful Mess about the first steps of the project:
The grand reveal is coming soon, along with a post about the slat wood pergola we build. But for now, I'd love to show you some of the process and results right here at my own blog.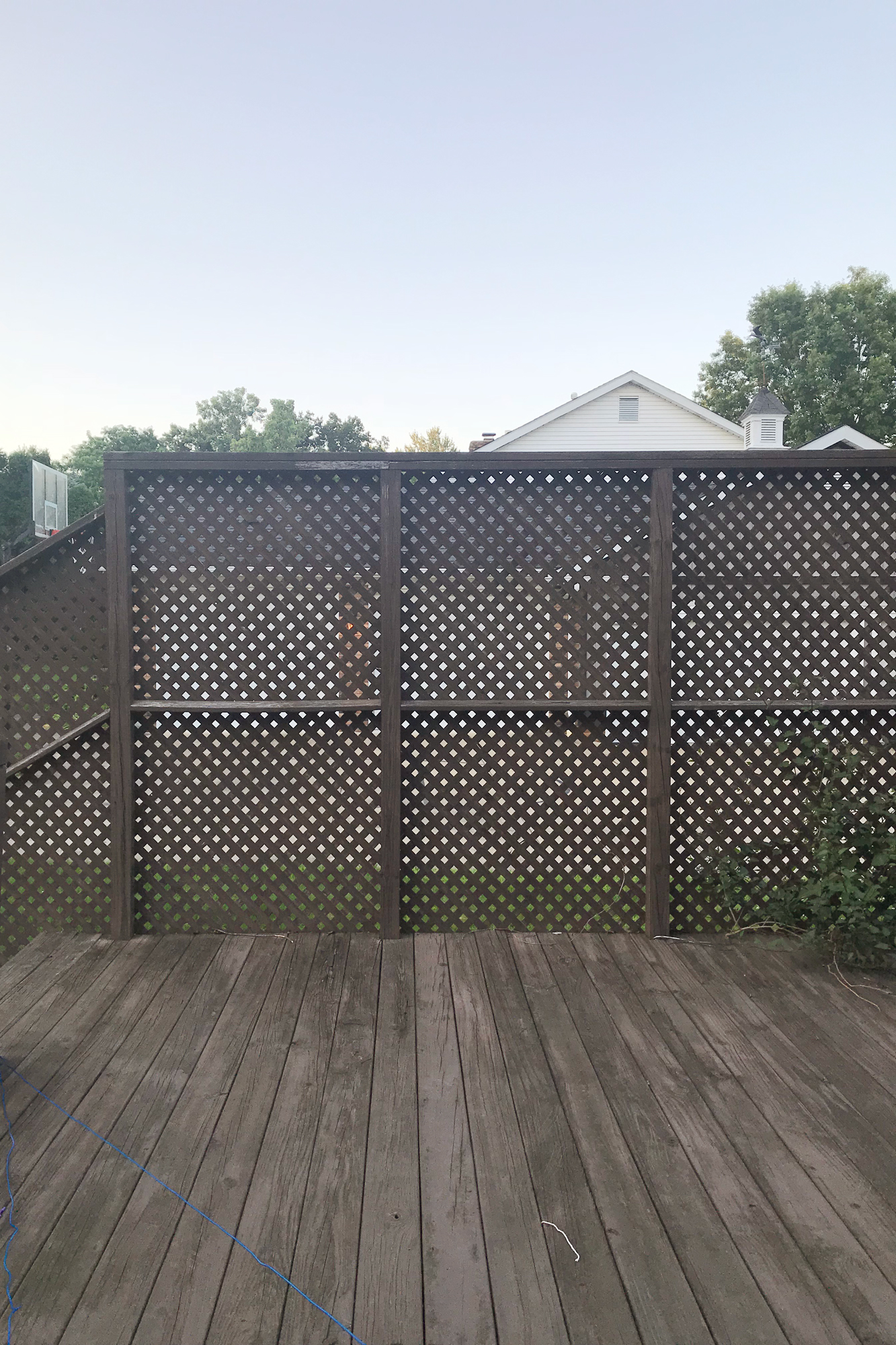 This is the lovely view we had from our sunroom door, which has since been transformed to the view below. We spent a grueling weekend stripping the deck, and another entire week putting up the privacy fence. I can't even believe it was this bad before! Mostly the floor was in super bad shape, but the overall darkness of the space has been dramatically improved.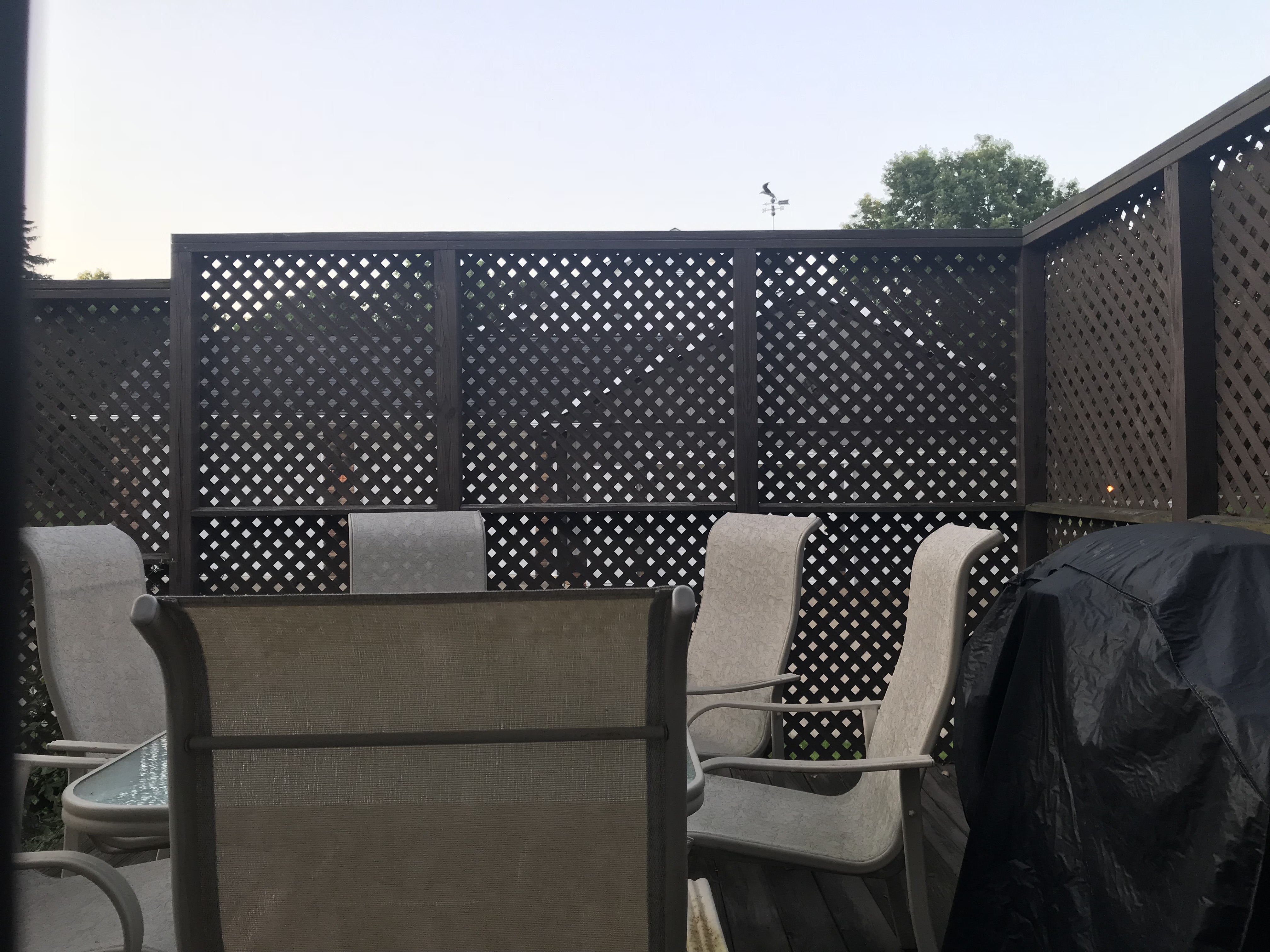 Here's another great before and after scene! Above is the original dining area, complete with a grill which we moved out of the way to better position the dining table. We extended the fence posts so the roof in here would be enough height to add the slat wood pergola. What a difference all of that white makes! And now we can enjoy dining al fresco without baking in the hot afternoon sun.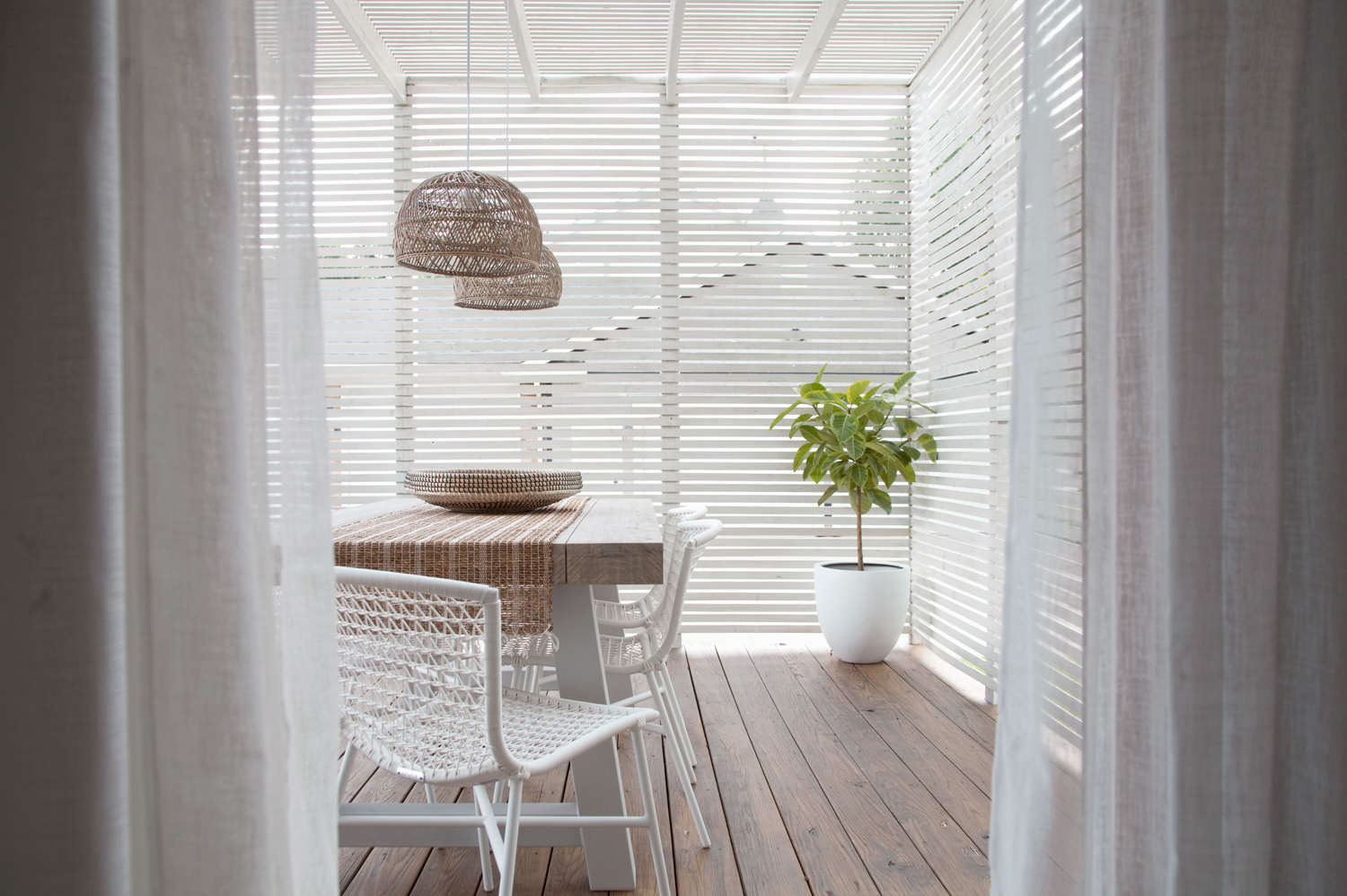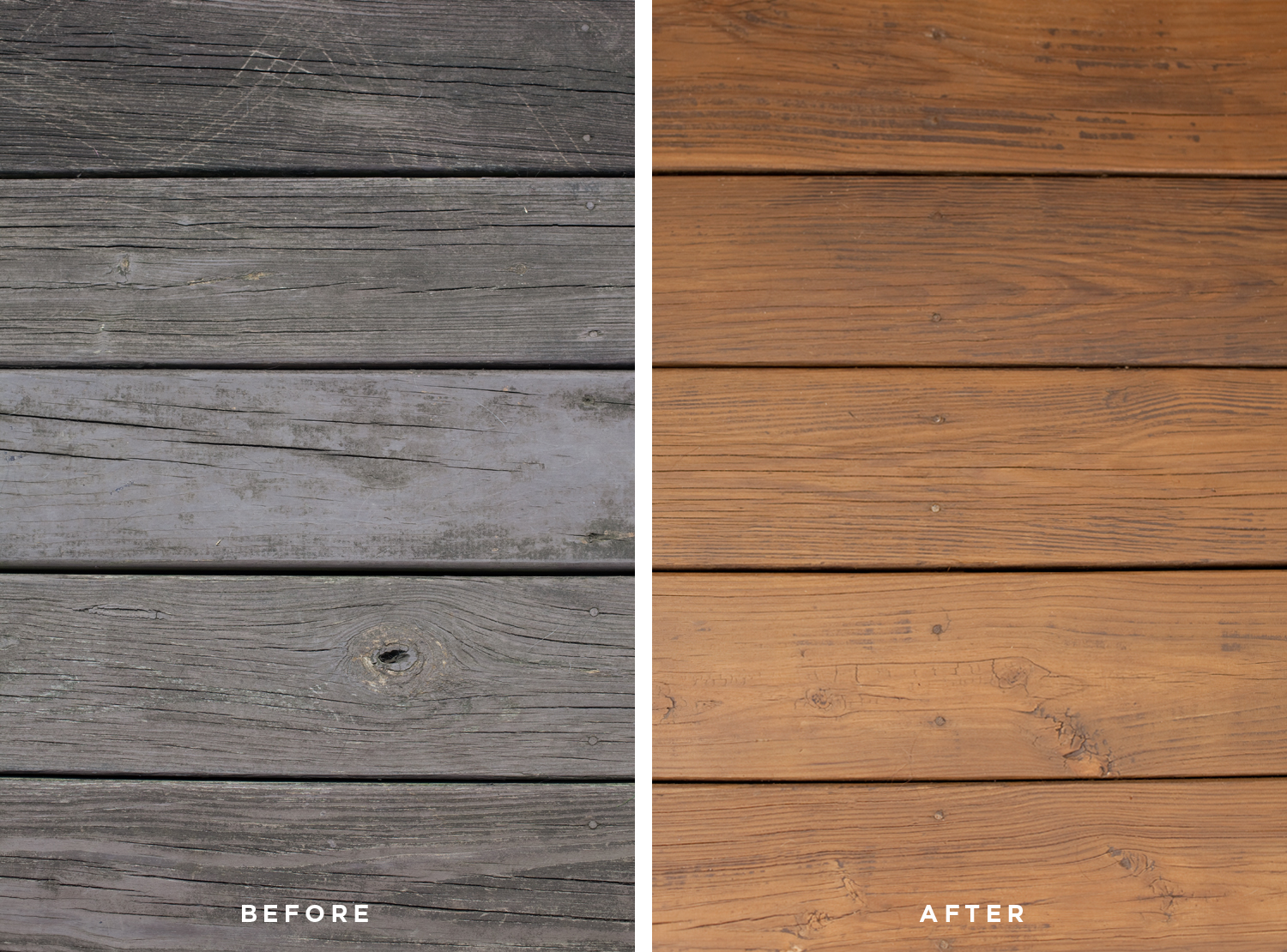 Before we refinished the deck, it was pretty chippy and scratched. Some boards were so chewed up that we had to pull them up and replace them. Phil and I would've loved to replace all of the deck boards, but that just wasn't in the budget. But I'm pretty happy with how it turned out, even though it took soooo much effort to make this old deck shine again!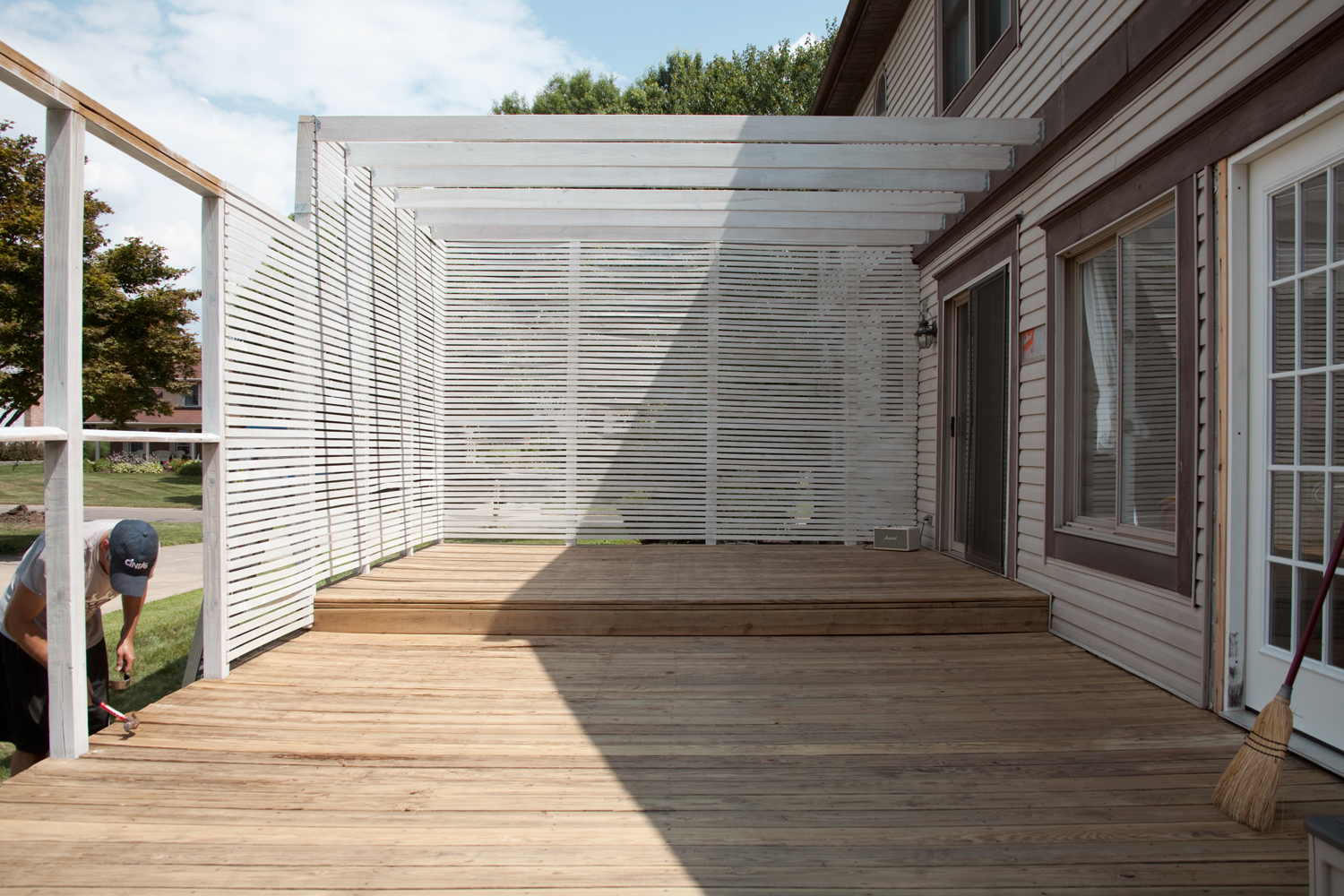 Here's how the deck looked before we finished staining, fencing, and adding the slats above the pergola area. It was so exciting to see it com together!
Below you can see what it looks like from the outside. I have since planted sweet autumn clematis up here, which will climb up fishing line that I'm string long the posts of the fence, to keep the clematis off the actual fencing. I hope it fills out how I would like! I've been reading a lot about caring and pruning clematis, but any extra advice you have for me would be more than welcome!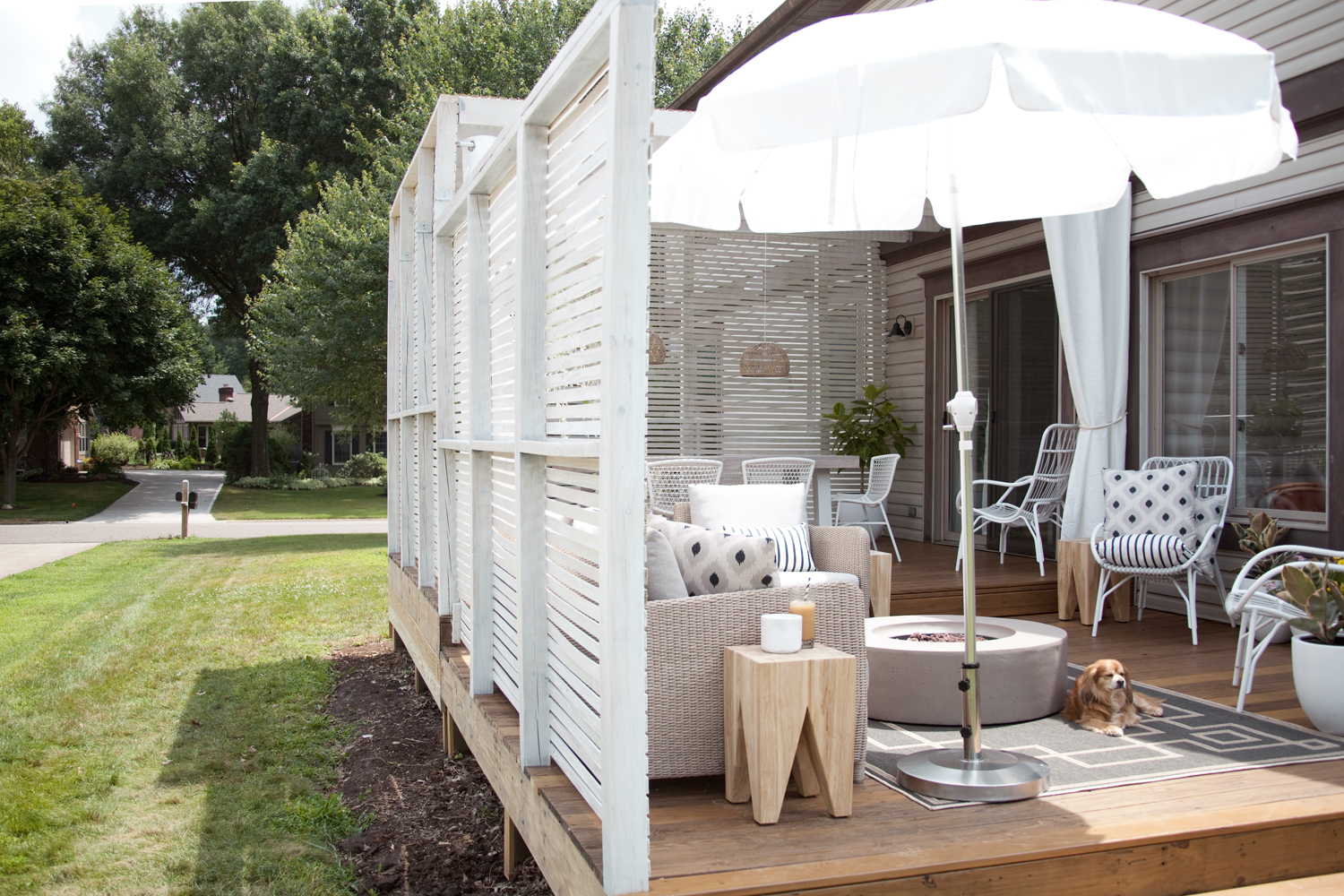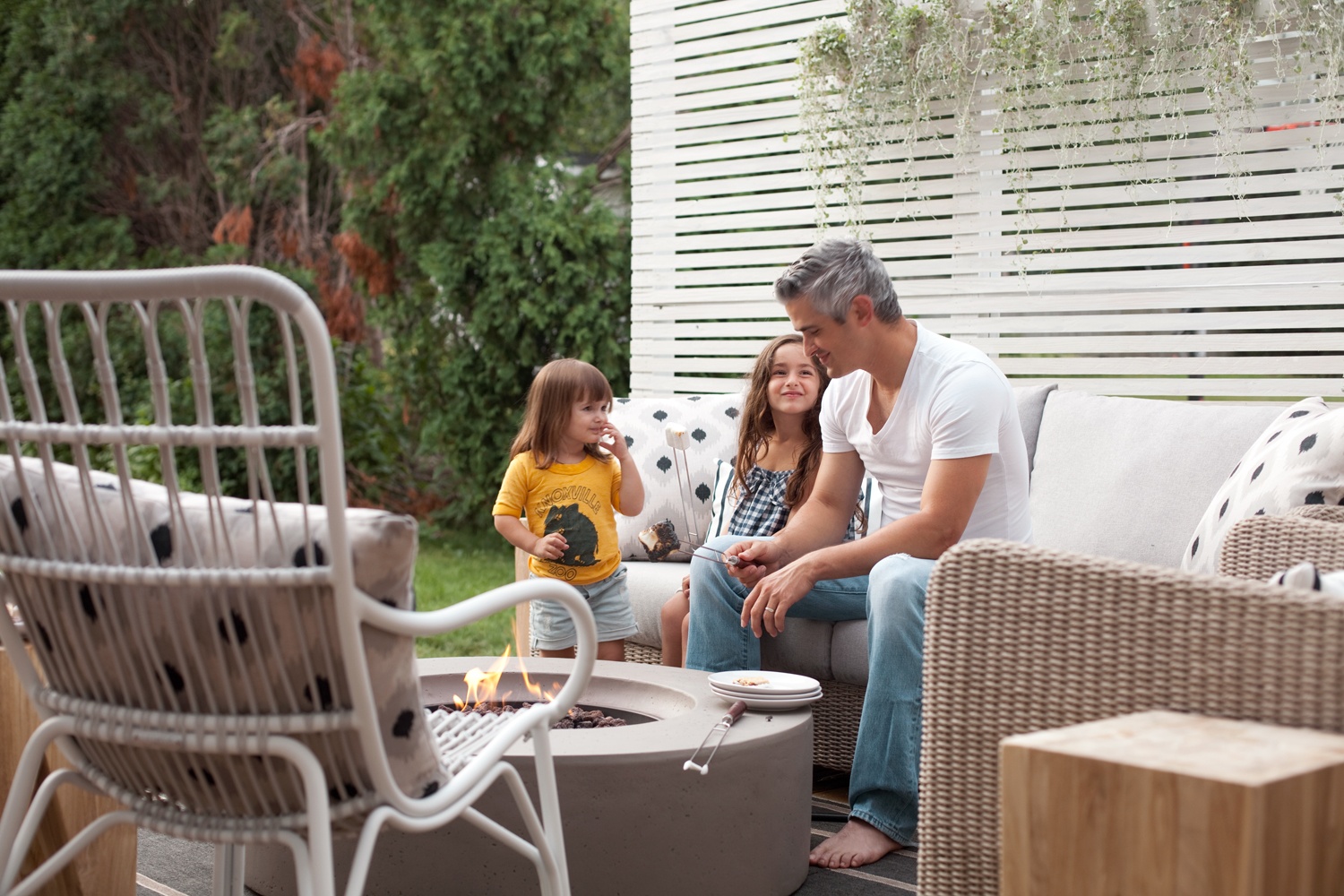 We've definitely been over-indulging in s'mores since the patio completion, but I know that winter has a way of sneaking up on us here in Ohio, and then we'll be longing for this warm summer evenings with toasty sugar sandwiches! haha!
I've included a list of all of the products I've used in this space down below. Article gave us all of the outdoor furniture to be used in the project (except for the umbrella and fire pit). We're really happy with the quality, and I'd definitely recommend their furniture to anyone who is looking! Feel free to ask me questions and I'll check back in to answer.
Product Sources: