Post Christmas Family Traditions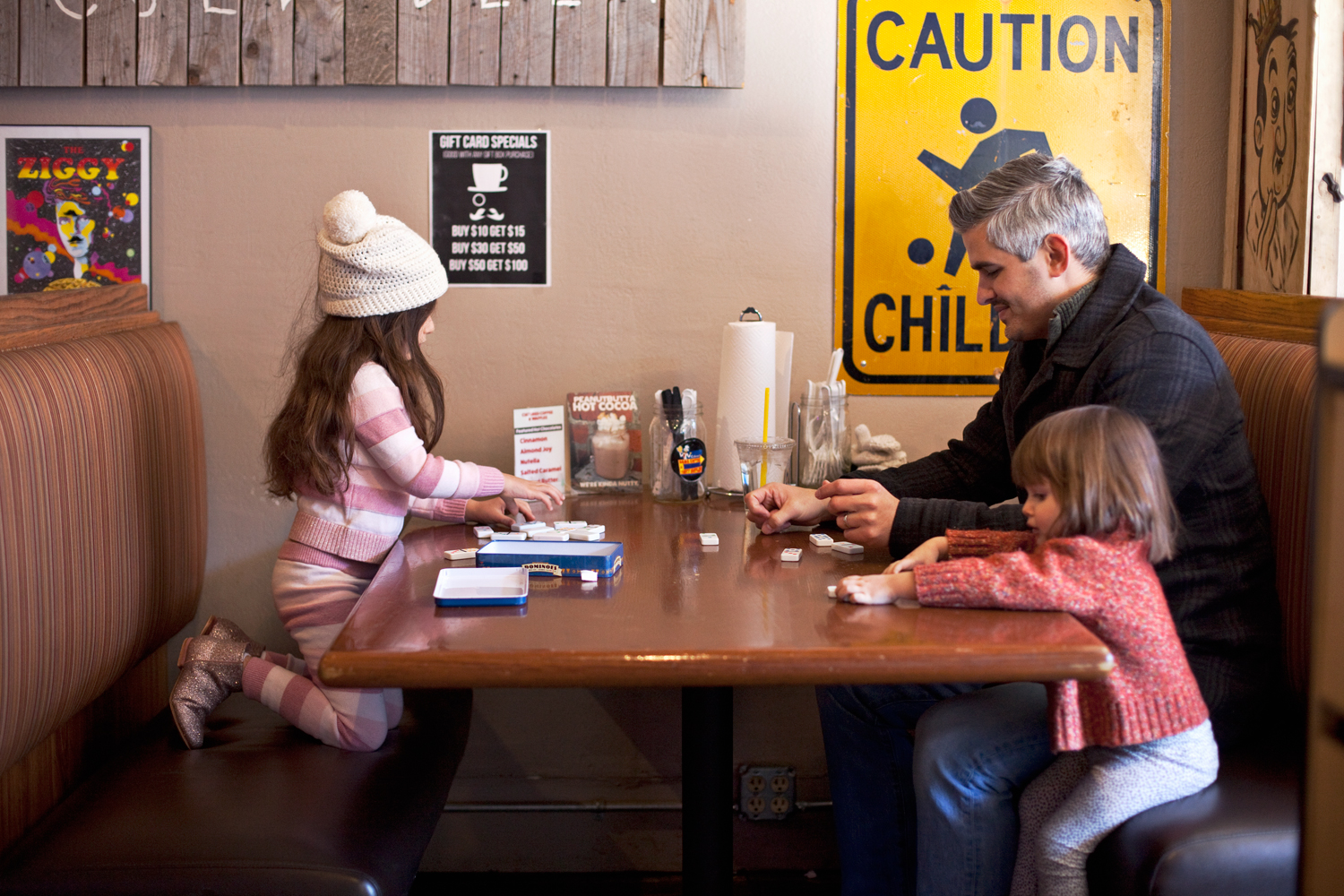 This post is sponsored by Evenflo
This past Christmas was a little less than the magical experience I had been hoping for. Okay, it was a lot less than magical, and a huge reality check for me! Leading up to Christmas, I had been hand-making gifts, decorating the house, baking cookies, and spinning holiday records, all with the hopes for the ultimate joyful experience when my kiddos would unwrap presents and enjoy our family Christmas traditions, with sparkling eyes. But instead we got crusty-eyes, snotty noses, and kiddos who literally slept through the entire day of Christmas festivities with Phil's family. I felt devastated. This was not what I had planned! Of course, my heart hurt for my kiddos who were miserable and also missing out on the joy of the holiday. But my heart also broke for myself, that I was missing out on the magic that Christmas is for parents of little kids. What a disappointment!
But as I snuggled my sick children, I realized that even if we weren't making the memories I had been envisioning, we were still making memories, and I needed to adjust my attitude, just like I'm always telling me kids to do. So I made the most of our couch-time, introducing some family-friendly series movies and series to the girls, like Little Women and Little Men, starting every day off slowly and snuggling a lot in my bed, and just chilling out together each day for an entire week. Maybe it's what we all needed, even though Phil and I thankfully didn't get sick too. Rest, reconnecting, and bonding. I suppose it's exactly what I had deeply wanted for our holiday week, even though I had envisioned it differently.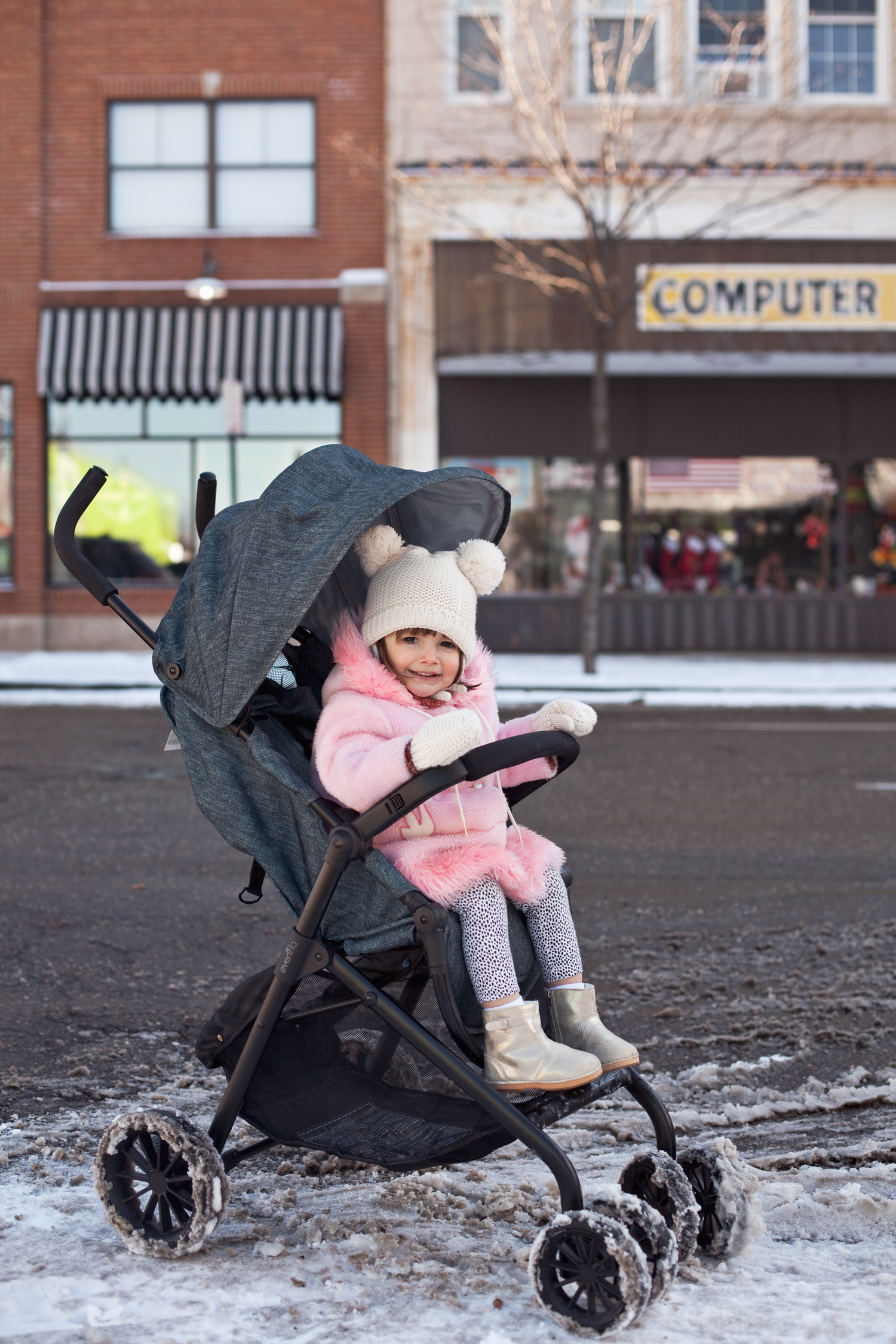 I had also planned to continue our annual tradition of heading out after Christmas to a favorite local Canton spot, Cultured Coffee and Waffles. But since the kiddos were sick, we postponed the outing for a few days. (And I satisfied my cravings by making waffles at home!) The week of snuggling brought lots of snowfall, and I was tempted once again to just cancel our plans and stay inside (forever). But we decided to bundle up and go out in the snow with our Evenflo Sibby stroller, and I'm so glad we did! Sometimes traditions can be a burden, but sometimes they just require a little effort (and lots of winter layers) to keep family traditions alive.
Lucy was still not feeling 100%, and I couldn't get her to take any pictures, but I'm also learning that sometimes I can ruin my plans for family fun by making the kiddos be in photos! Choose your battles, they say!
Speaking of battles, it can be so hard to motivate myself to get out and about with the kids in the wintertime! There's usually snow here in Ohio, and lots of germs out and about. But we've learned that for everyone's sanity, we have to get out. When we do, we have so much fun and feel very refreshed!
I'm also learning to head into each season with less pressure and expectations for myself and for my children. Of course I'll always want things to be special and magical for my children, but life's always throwing curveballs, and learning to adjust and make the most of what we're given is what makes each moment special!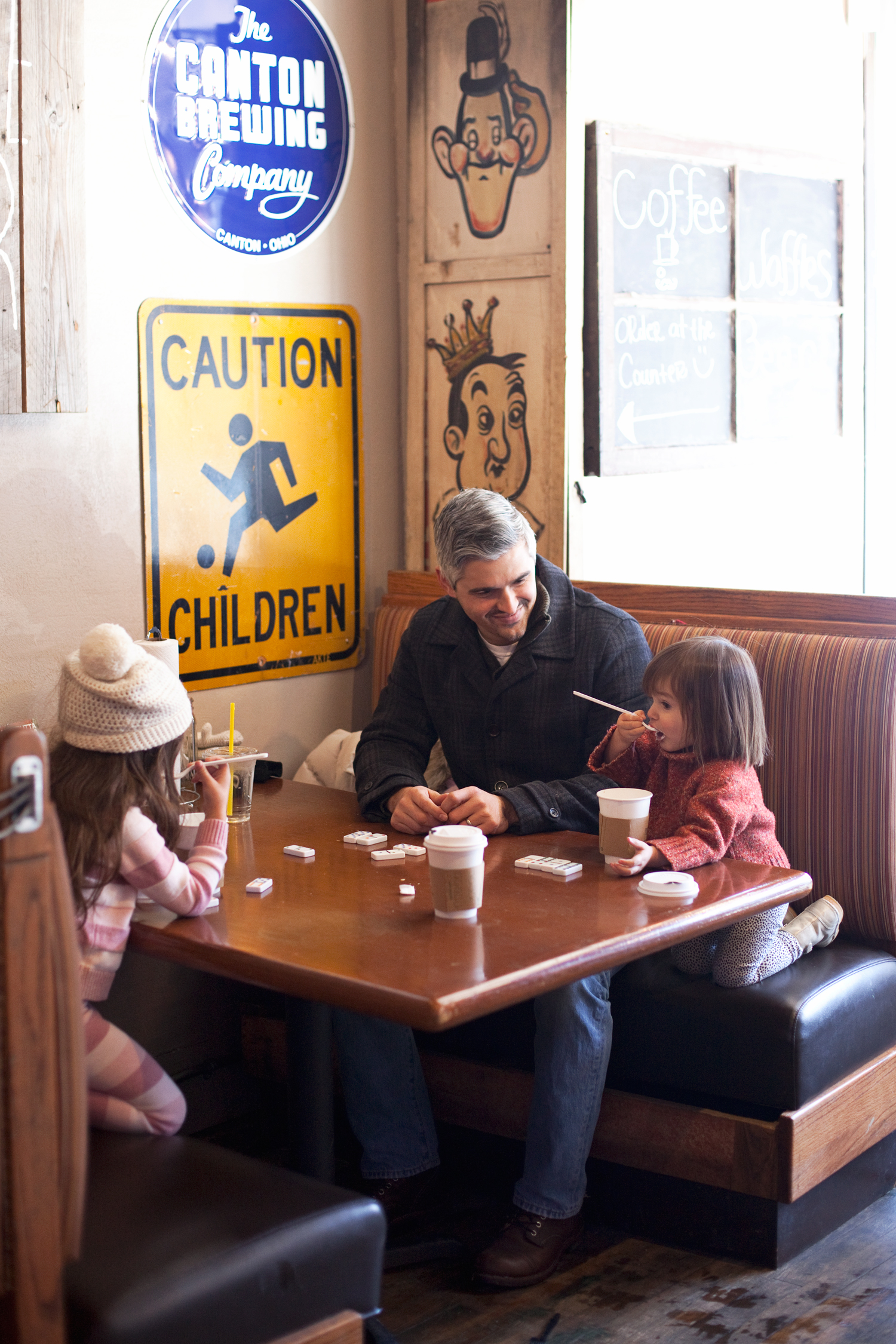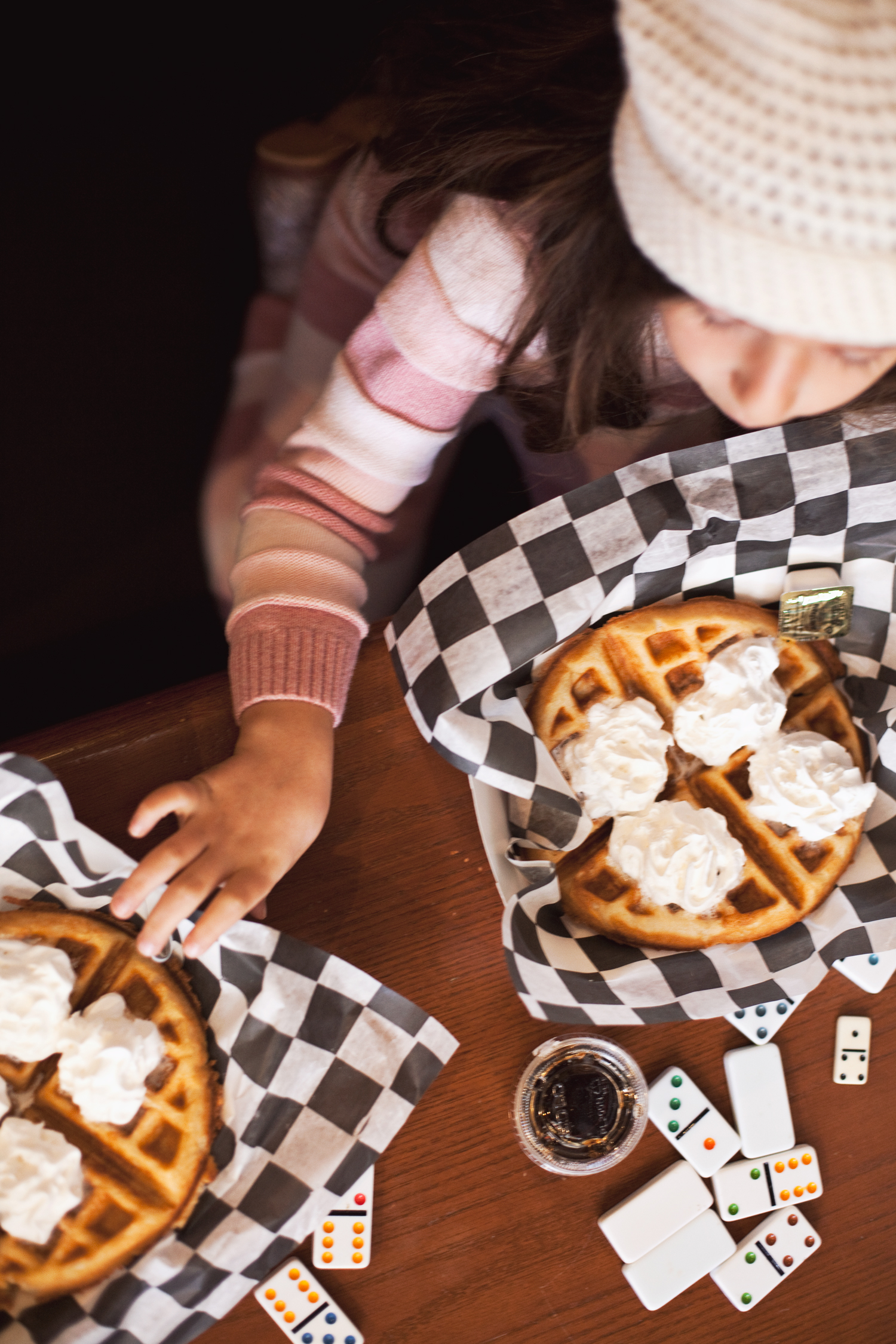 When I posted photos from our snowy stroller outing a couple of weeks ago, I got a lot of questions about how well our Sibby stroller did in the snow. It was my first time taking it out with lots of snow on the ground (much more than there was this most recent time), and I was a little worried about how well we'd be able to navigate sidewalks that hadn't been cleared yet. And I'm happy to say we fared well, and the stroller made it through! The Sibby does have a platform that clips onto the back of the stroller for a second child to stand on and ride along, but Lucy wanted to walk through the snow in her new snow boots (pictured here), so we opted not to use the platform, and I'm not so sure it would've done as well in the deeper snow anyway.
Thank you to Evenflo for kindly sponsoring this post. All opinions are 100% honest & completely my own.