WHAT I WORE | Indian Summer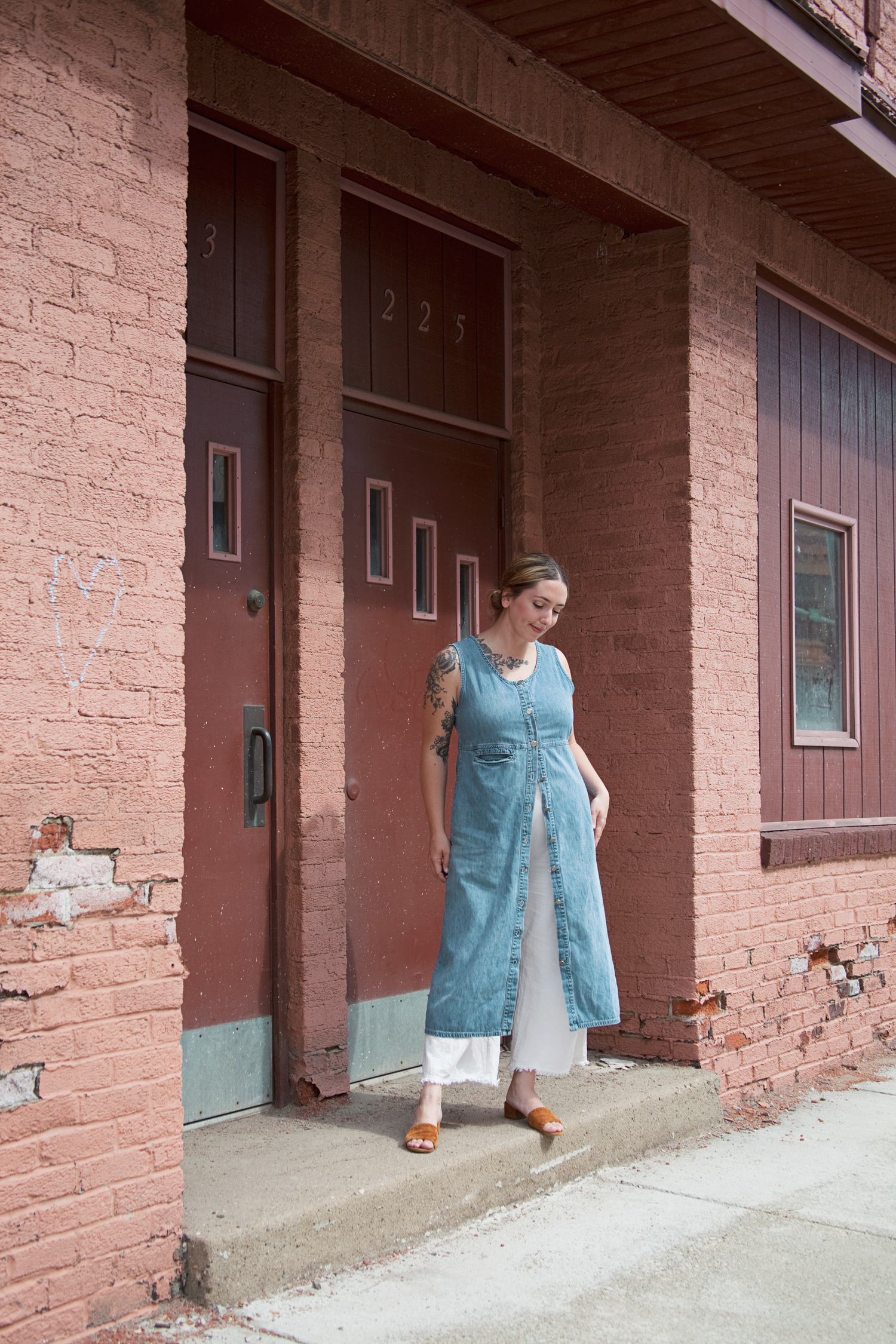 Hello, Fall! Also, hello heat wave. All I wanted to do today was take the kids to the store and buy us all cute and cozy sweaters, then indulge them when they ask if they can drink hot chocolate. But it's supposed to get up to 90 in Canton this weekend, and we're headed to a tropical vacation! Ah, well. Fall will be waiting for us when we return. As will the cozy sweaters and hot drinks.
I popped in at the thrift store this summer to grab a couple of roomier dresses to get me through the renovation weight gain. (Ugh, I know I mentioned it before, but I have such a difficult time balancing anything in life when I'm in the middle of an all-consuming project like our house renovations!) Anyway, I'm not mad about it or anything, it's just life. I figure I'll get back to the grind of exercising when we finish the downstairs bathroom and entryway. In the meantime! (Ugh, tangent— sorry!) I wanted to grab a couple of inexpensive things to see me through. You can always count on the thrift store to have mini length chambray dresses— the kind your first grade teacher may have worn, or maybe your mom in the 90s. (Hi, mom!) I grabbed one of these dresses that fit me, and took it home to mix in with my wardrobe.
To modernize the feel, I left the lower buttons undone and pulled on a pair of breezy linen cropped pants and minimal suede sandals. Paired with a hairdo I donned immediately after showering this morning, and I'd say I'm vacation ready! Now, where's my floppy hat?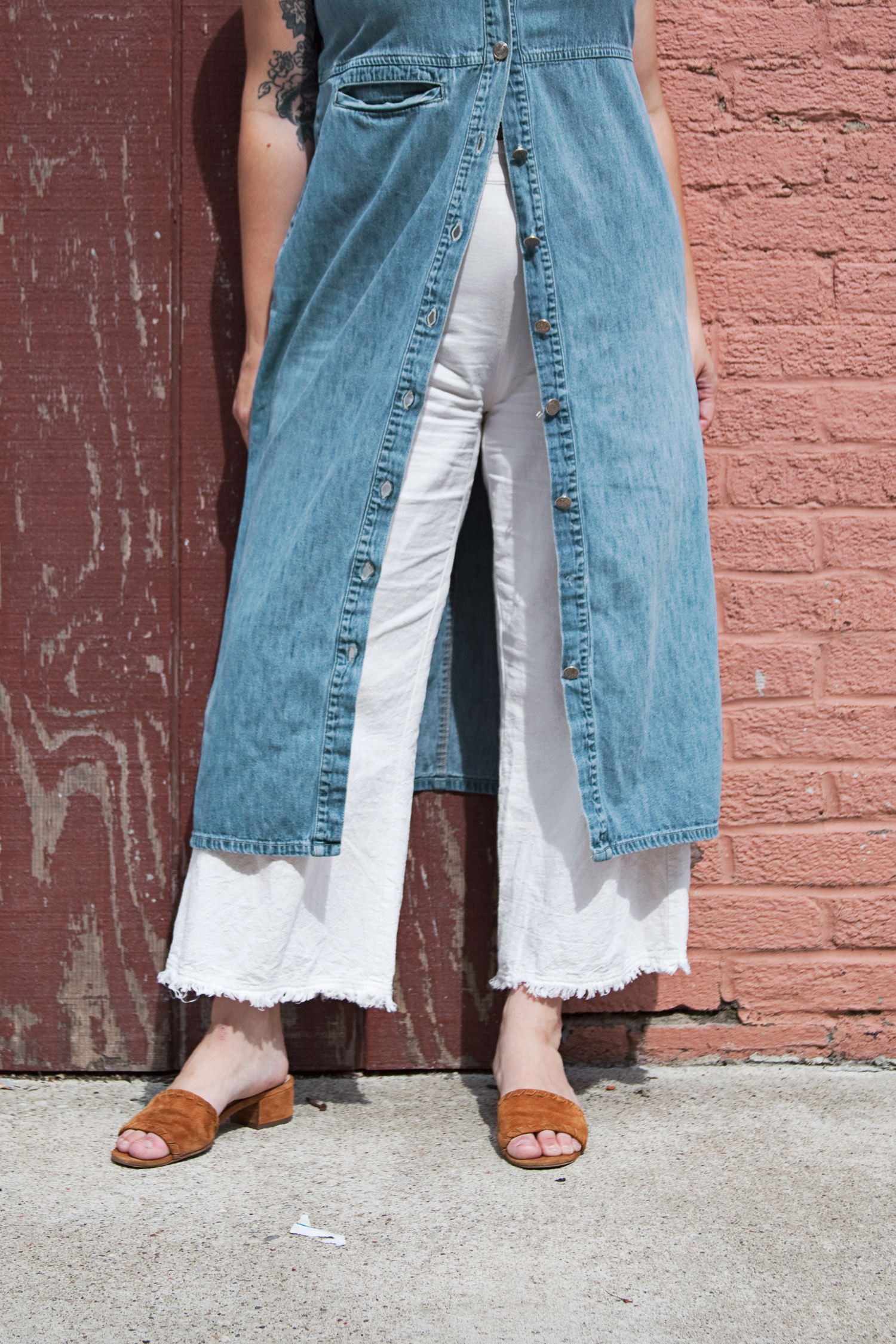 O U T F I T D E T A I L S :
dress: thrifted / pants: Need Supply / shoes: Via Spiga