MANDI'S MOST WANTED: Vintage Paintings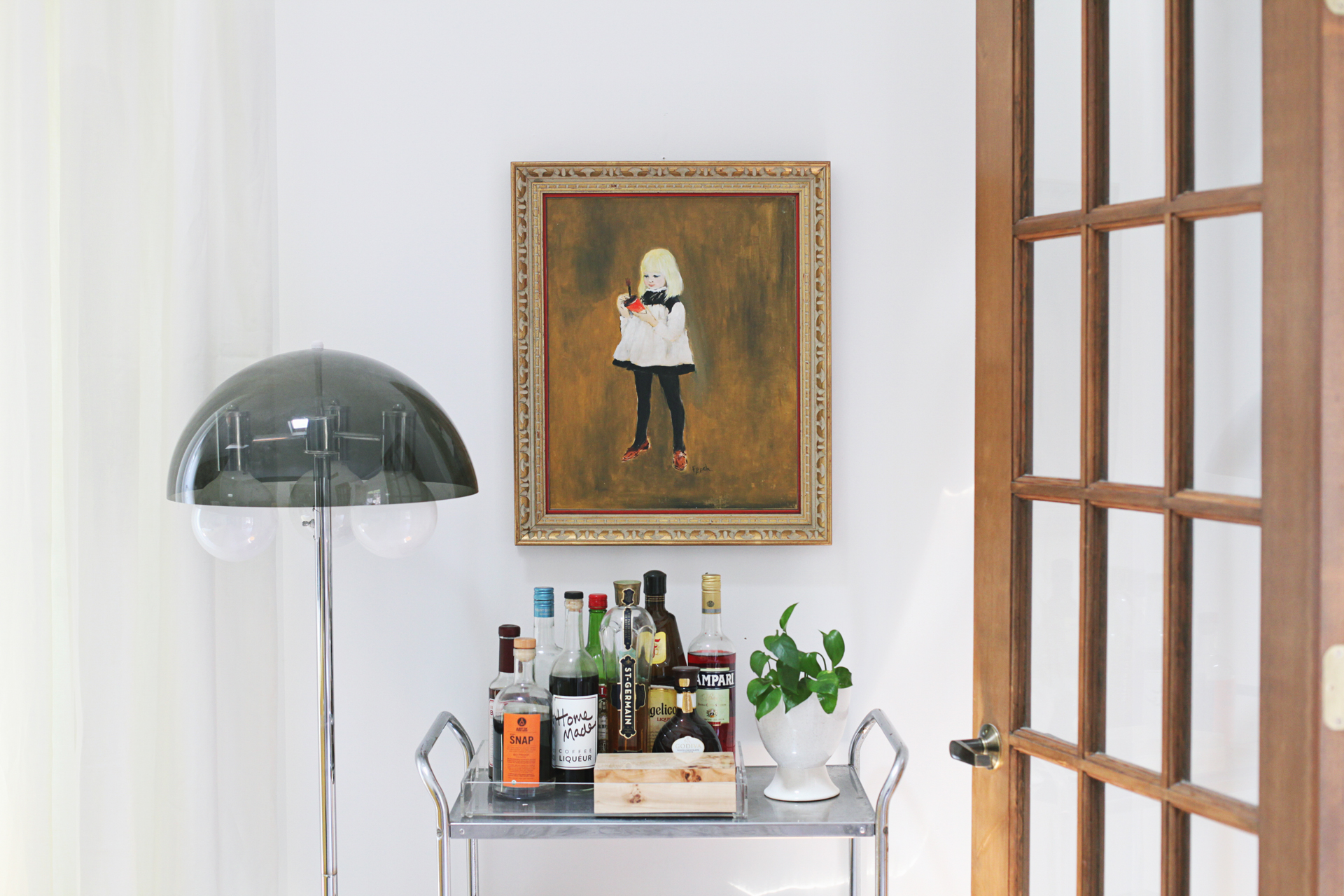 Now that things are beginning to fall into place at our new house, I've been thinking about what to hang on the walls. I laid out all of the art I had kept from our old house, and with a furrowed brow, realized I don't want to use all of what I have in the new digs. Some, sure, but definitely not all. Mostly, I'm just using less art than I have in the past— due in part to how much I enjoyed the visually cleaner walls of our old house as I was clearing things out for our move. But also due to a more minimalist approach to decorating this new home.
As I've been putting old artwork into storage, I felt a little crazy realizing that I wanted to get a couple of new pieces to hang instead. Art is such a personal thing and can absolutely change the mood of a space. I really want to get it right. In the past I actually found most of the art for our home at thrift shops and garage sales. But now that I'm getting more wiggle room in our budget, I'd like to be more discerning. So I've been obsessively window shopping for art online, considering options and placements, but have only pulled the trigger on one purchase so far— the painting of the little girl I've hung in my living room (as shown above). I figured I'd share my other favorites with you, because sharing is caring, right?!