The Parent Trap 1961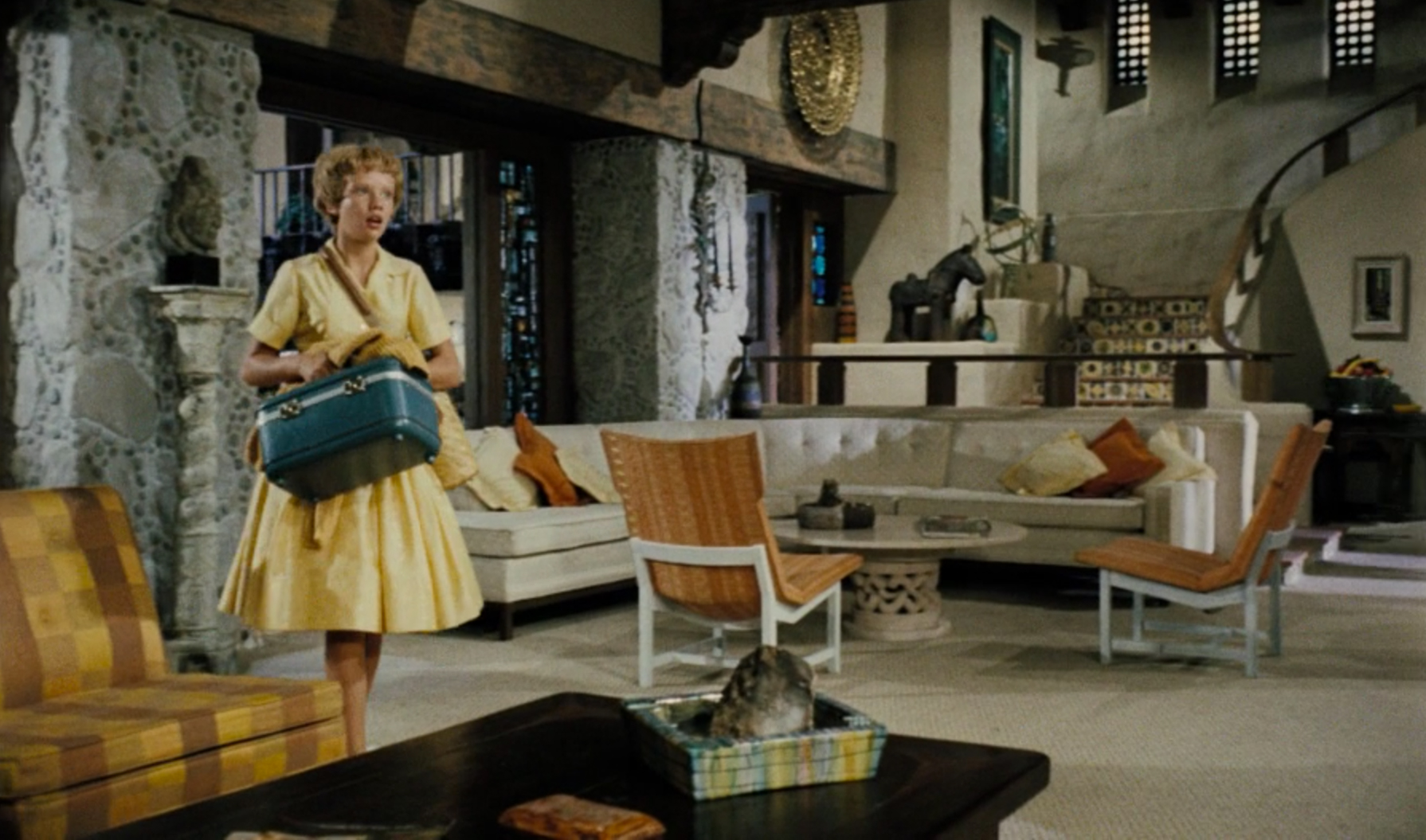 It's been absolutely ages since my last Movie Monday post, and I'm simply dying to talk classic film with you again. If you're thinking that my syntax seems a bit odd, just reread that first sentence in a poorly disguised Haley Mills American accent, and it might make a bit more sense. Yes, this girl's been watching the original Parent Trap again, and it's seeping into every nook and cranny of my brain!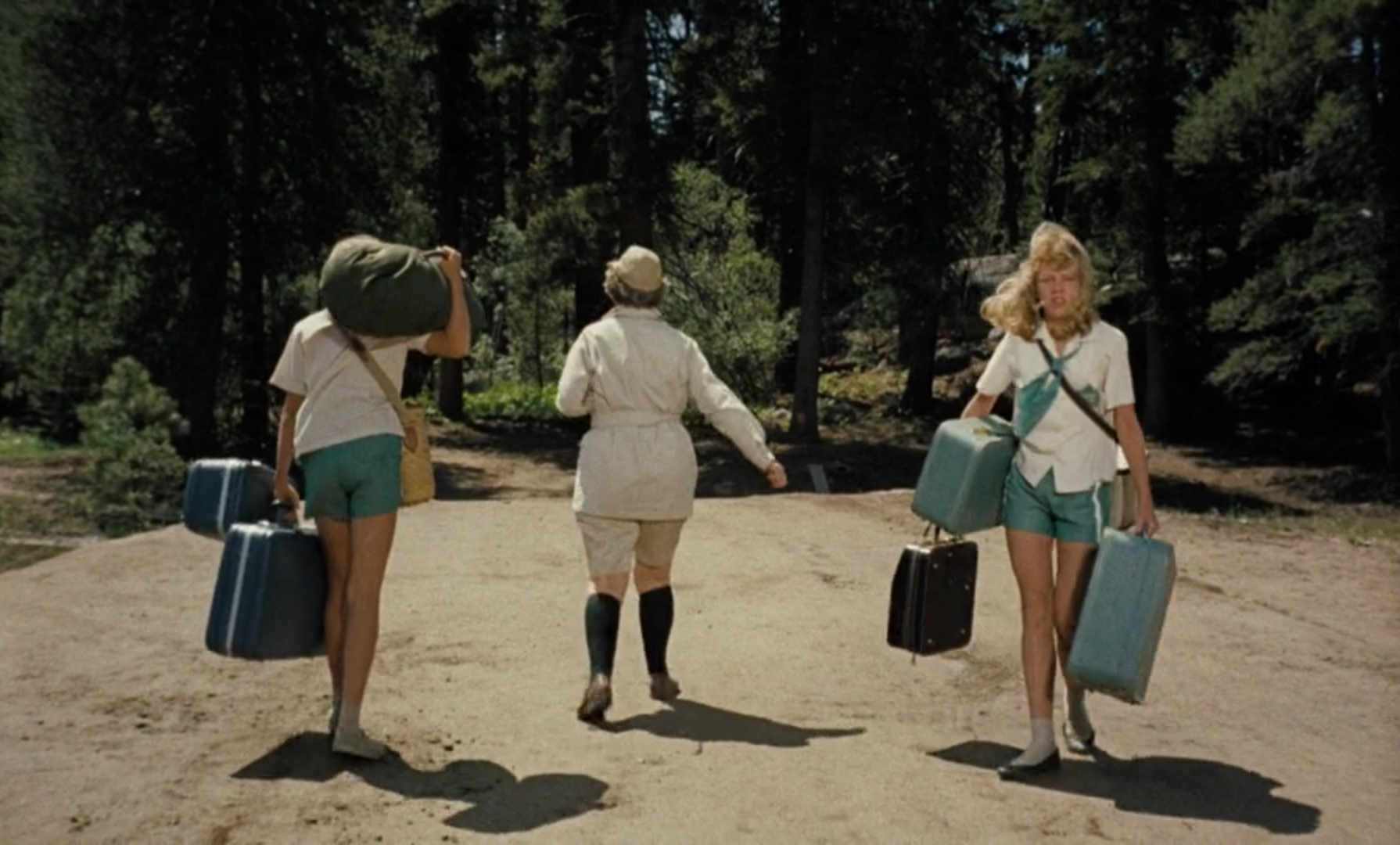 Rather than summarizing the plot and offering a sort of quasi-review of the 1961 Parent Trap, I thought it would be a bit more fun to just talk about the style influence this movie can offer to our modern day homes (and wardrobes!). So click through if you'd like to take a walk down memory lane with me, and, of course, drool over that killer 1960s Monterey California house.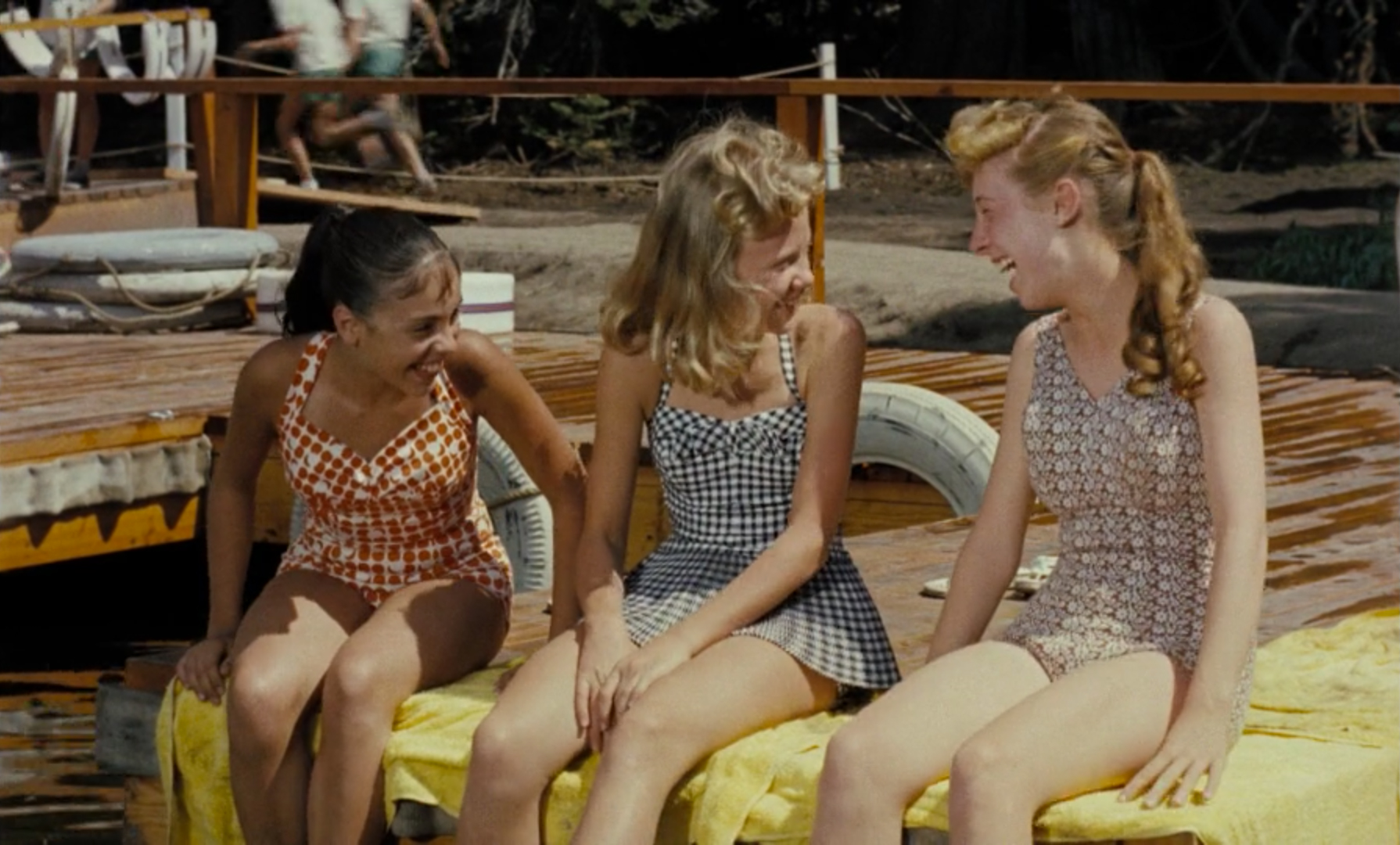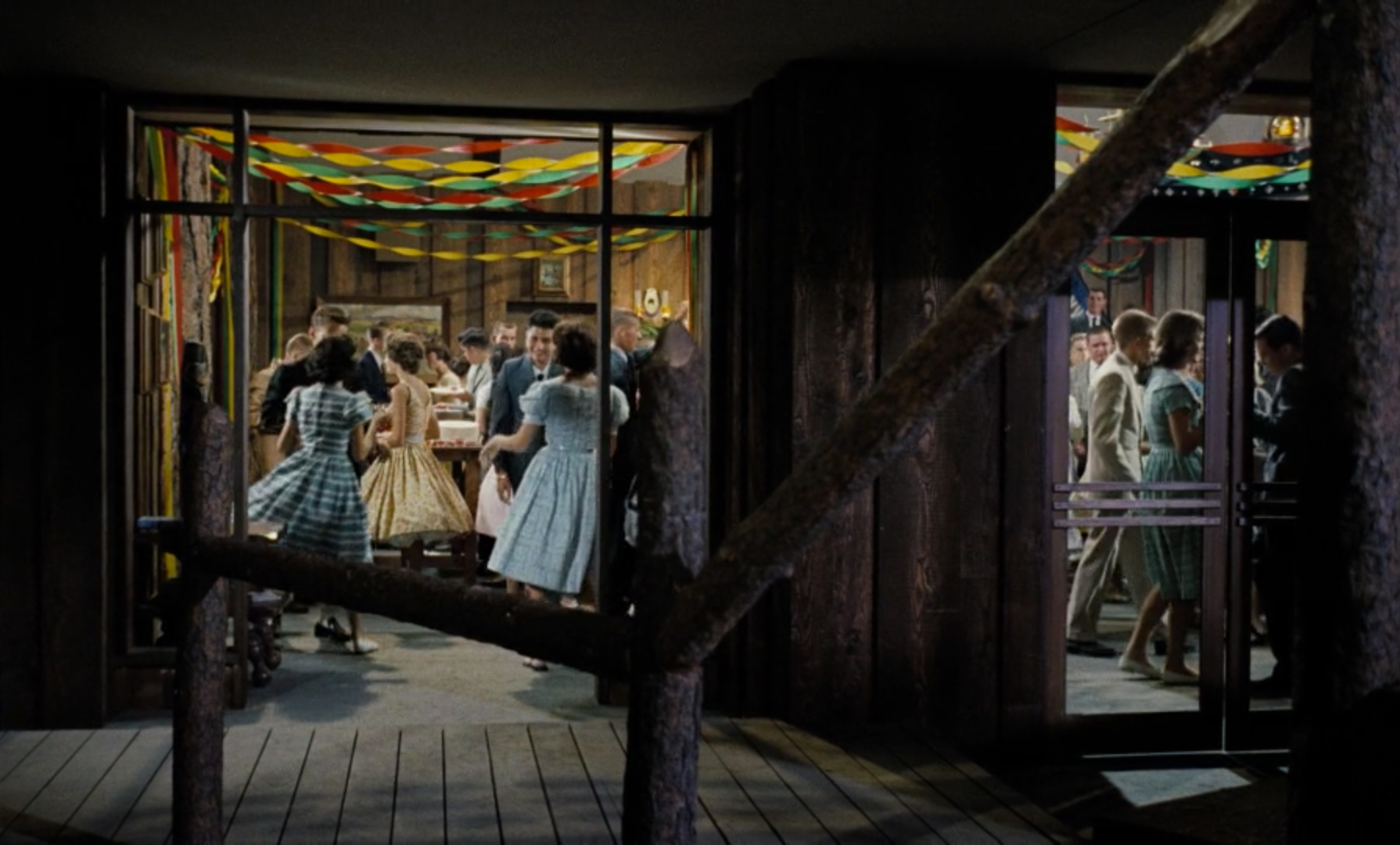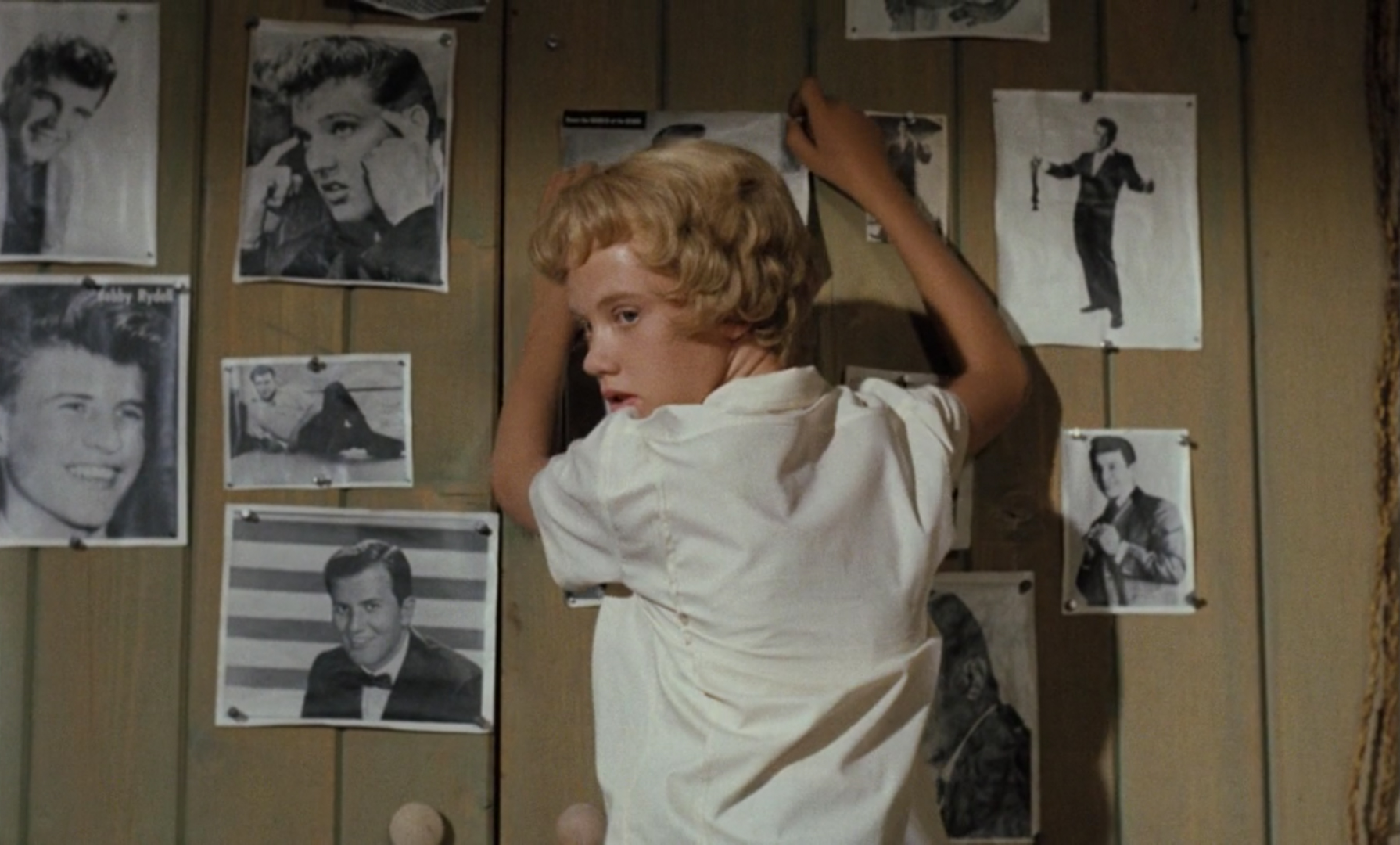 What is it that enchanted me so much about this movie when I was young? Though I'm not from a divorced family, you can't deny the pull of a reuniting love story where two people are able to reconnect despite better judgement for the sake of nostalgia and their children. Sure, it's poorly thought out and the premise of bad judgement people entertain when thinking of their exes or, you know, what could've been… but still. A desirable plot for those of us who like escapism and implausible romance.
When you through in a fun Summer camp experience complete with canoeing, pranking, drastic makeovers, and of course a dance with, oooh, squeal, ooooh— BOYS!— and you've got yourselves the making of a great young adult flick. When you add the element of long lost twins separated at birth who discover each other unbeknownst to their parents, and this classic movie is just over the top too amazing to ignore. Ha! What a crazy plot. But I love it anyway.
What do I love more? The sites! Oh, the sites.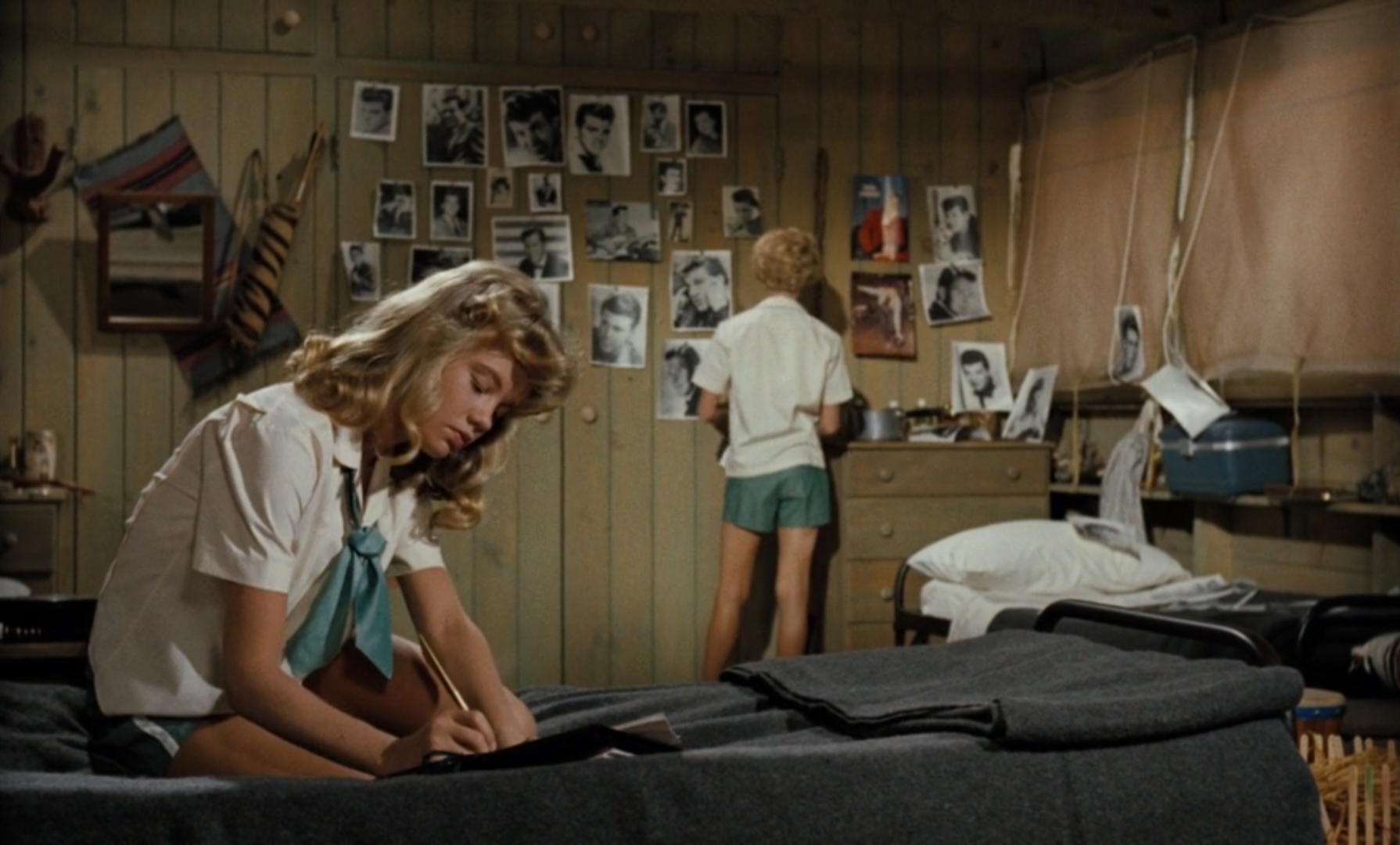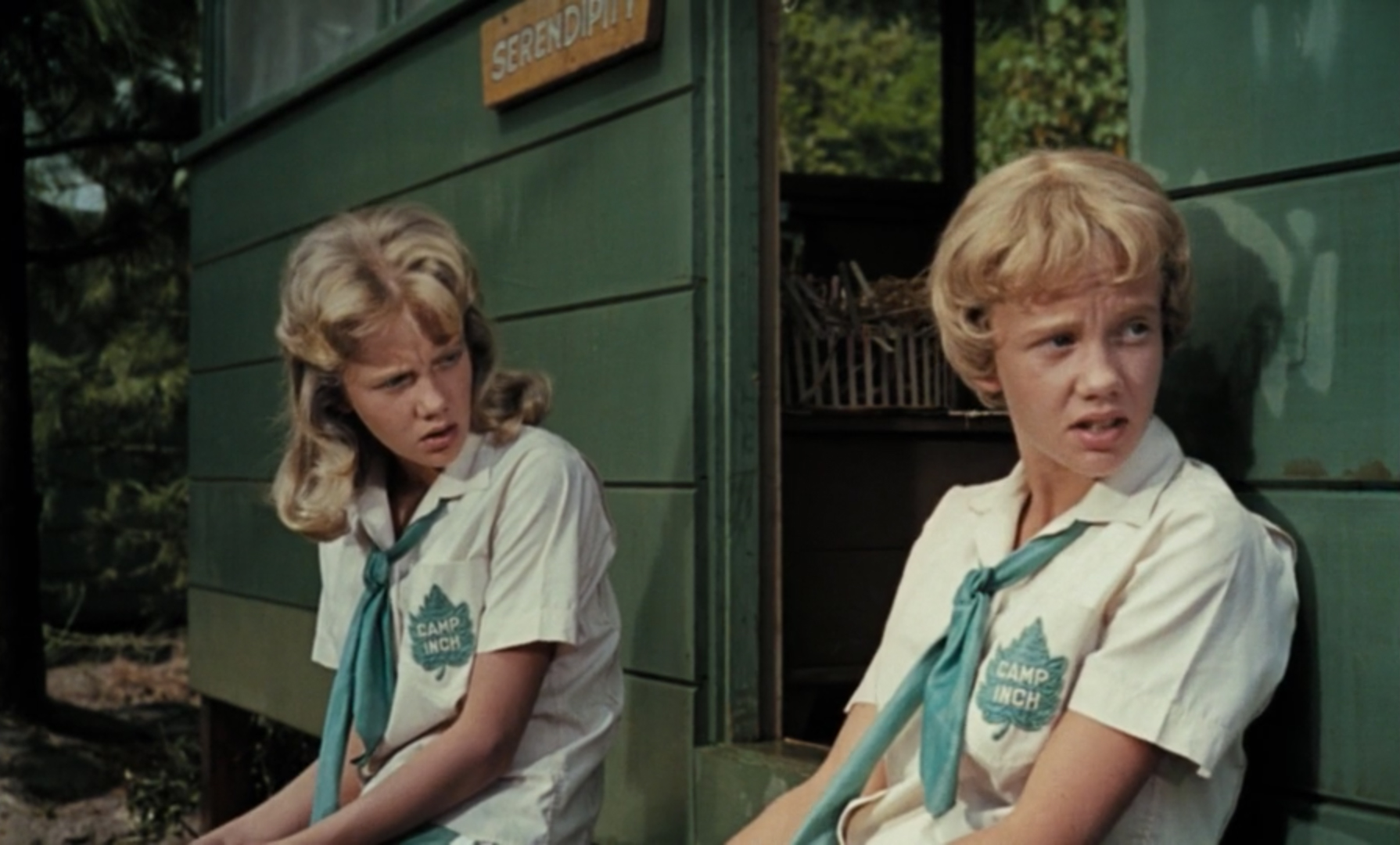 I never went to Summer camp as a kid (!), but if I had, I wanted it to be just like the one Molly attended. You know, Molly, right? The American Girl? I wanted to be her, minus the father away at war thing, but mostly because of the adventures, unique experiences, and can-do attitude. The summer camp experience was definitely a major factor. Check out these quaint cabins and uniforms! I'm sure I would've hated the uniforms as a kid, but I definitely want to go there as an adult. Would that be weird? Adult summer camp complete with uniforms, sailors' neck scarves, and canoe races? I'd go!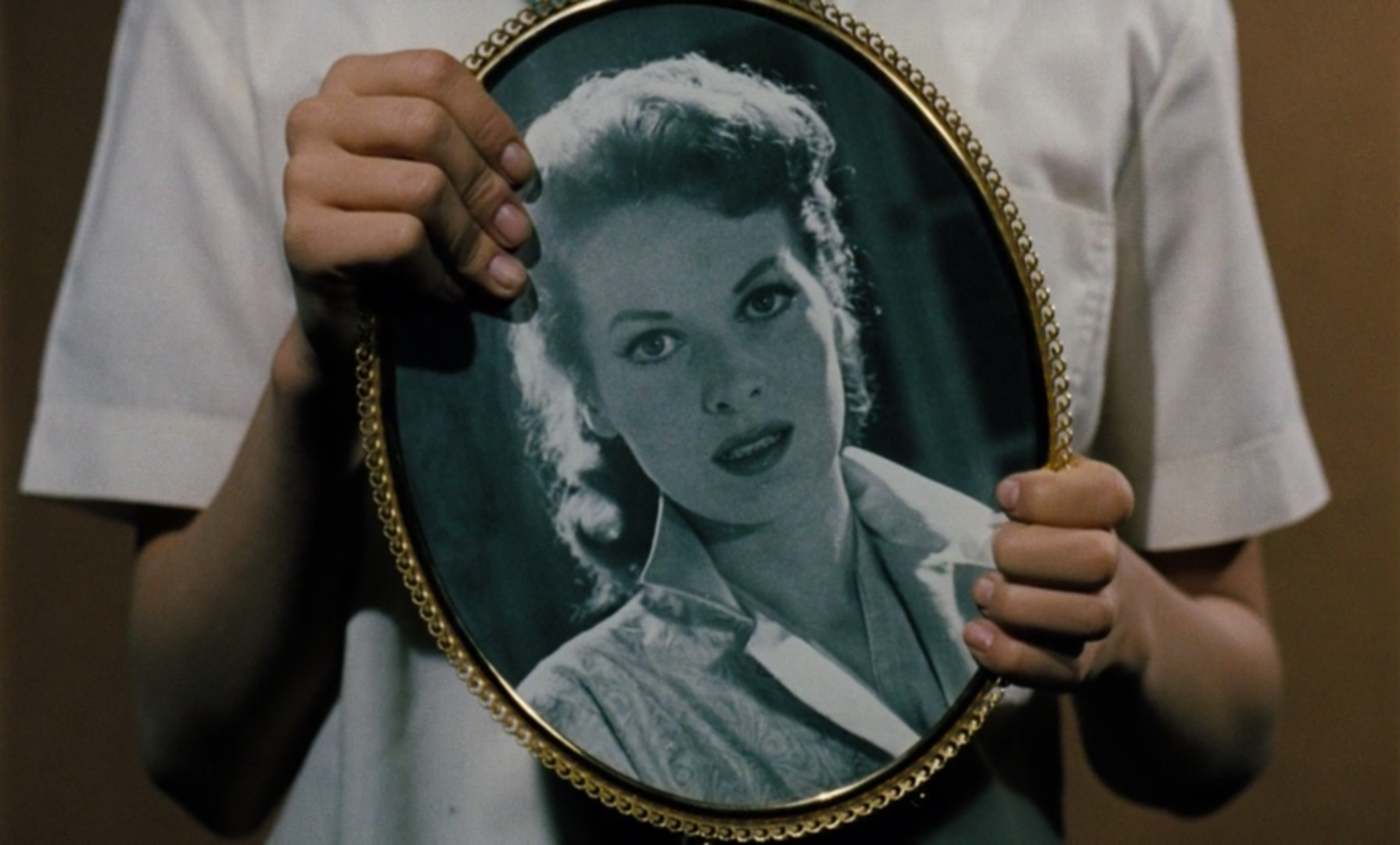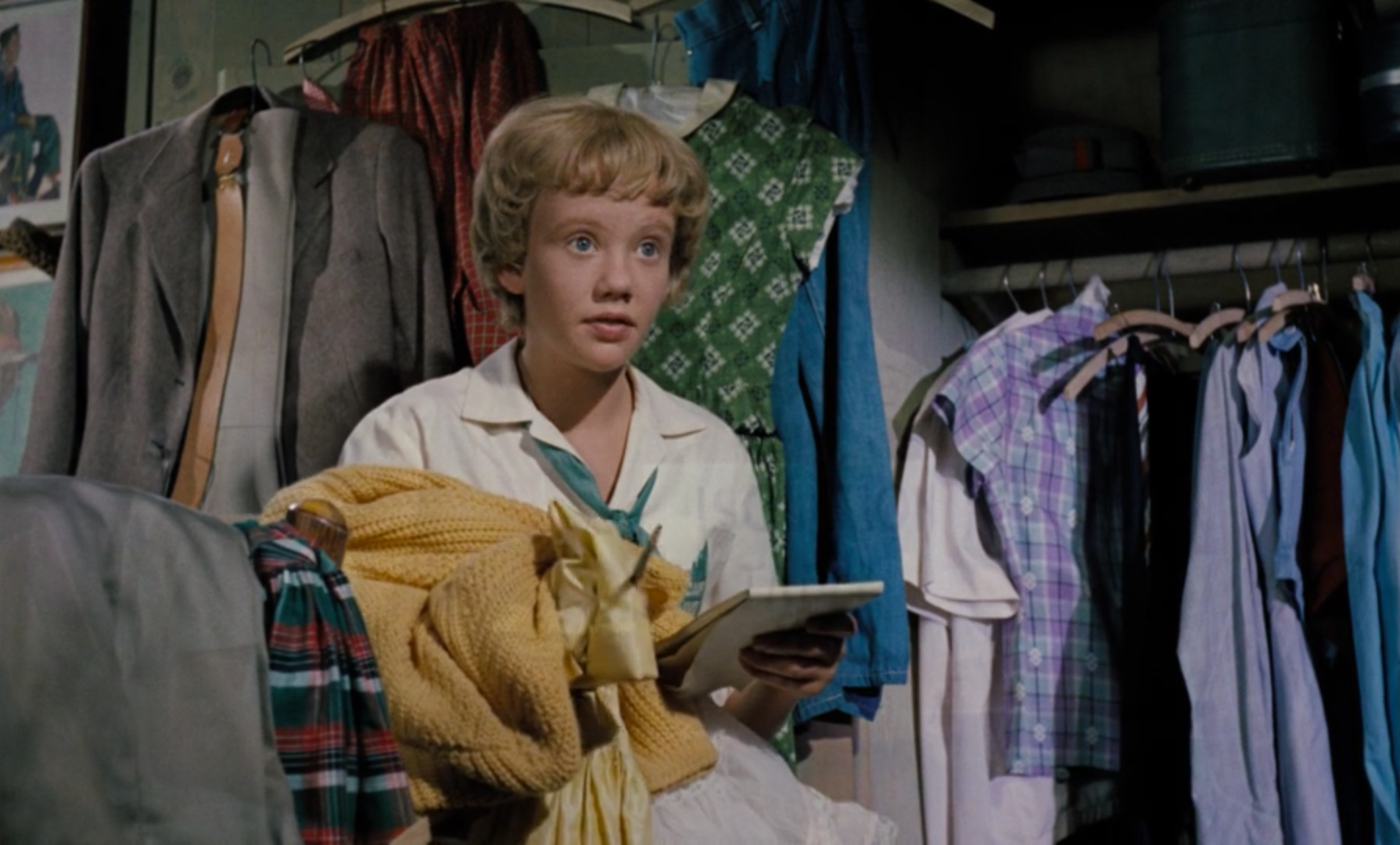 The exciting prospect of meeting your mother for the first time is a thrill, to be sure. I'm glad they ignored the ugly angst of having been abandoned by one's own mother and the wondering how your mother could just walk away from you because of a quip with her ex…. that sure would've cramped the fun romcom vibes this movie's got going on. Major buzz kill. Though a great premise for a dark comedy version of The Parent Trap. (Idea!)
Anyway, how fun would it be if you met your twin at Summer camp and suddenly your wardrobe multiplied by two, plus you got to go home to a new house complete with a maid staff and affectionate grandparents? Not to mention not having to pay for your long distance phone calls to your secret sister. Your literal secret sister. That would be the life.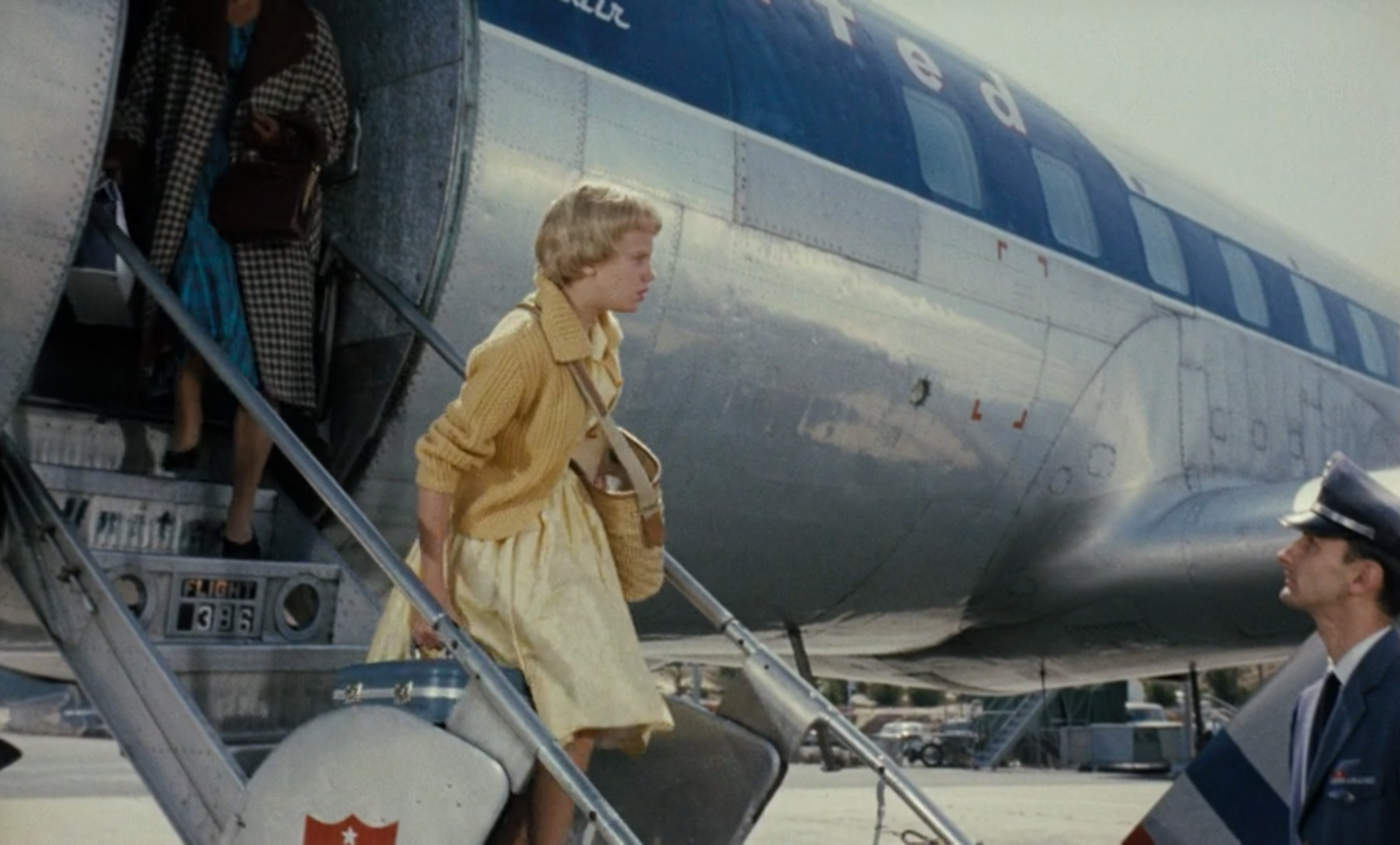 Give me her chic dress and matching cozy cardigan. And her basket style carry-on. Give me all of it.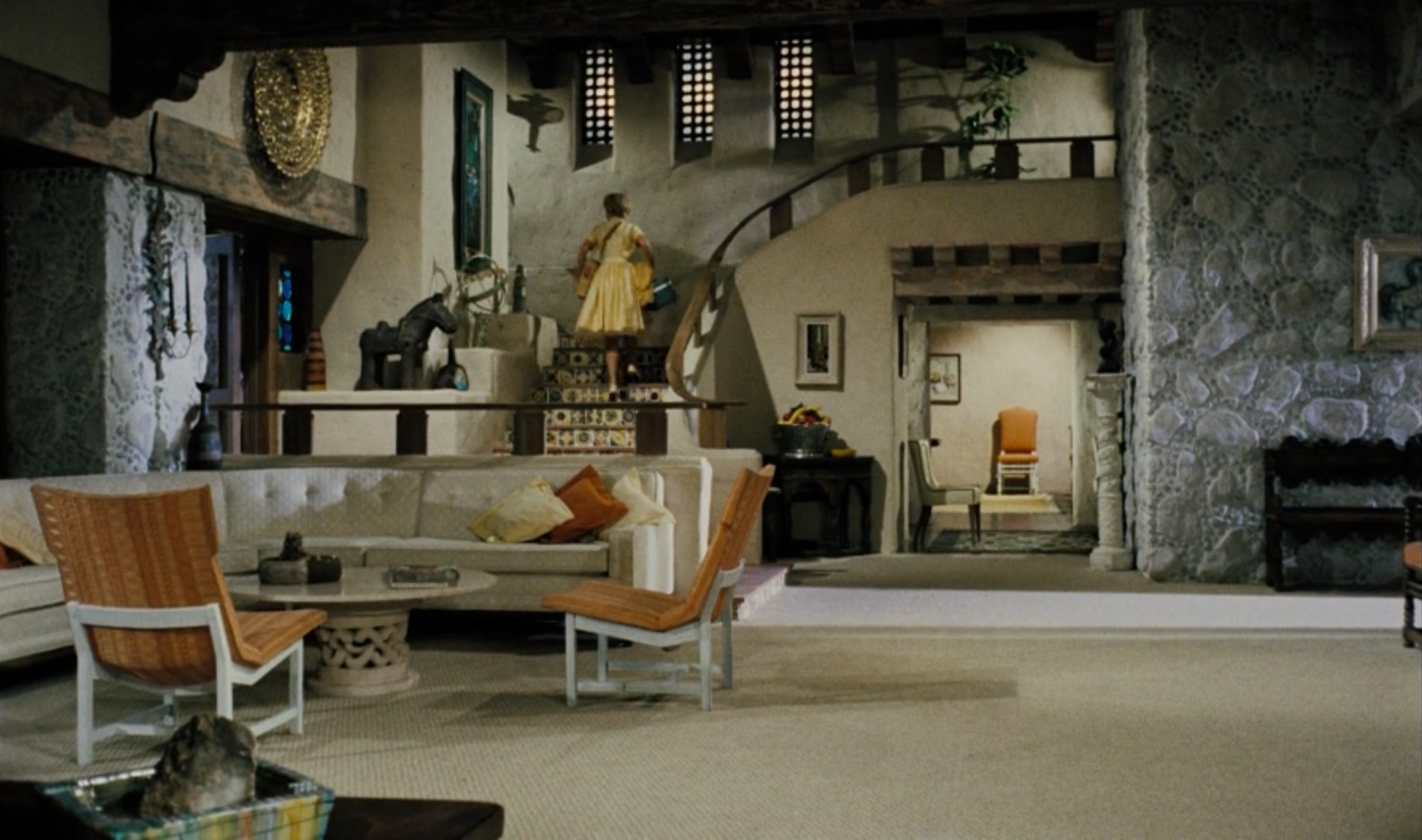 Alright, now we're cookin' with gas! THIS. HOUSE. It has been in the back of my mind as a designer since the first time I watched this film in my youth! Never mind what the heck that weird rock in a pot is on the coffee table at the bottom left of the screen. Just look at that floor plan! The stone wall. The beams. The wooden grills in the window. The tilework. There's more…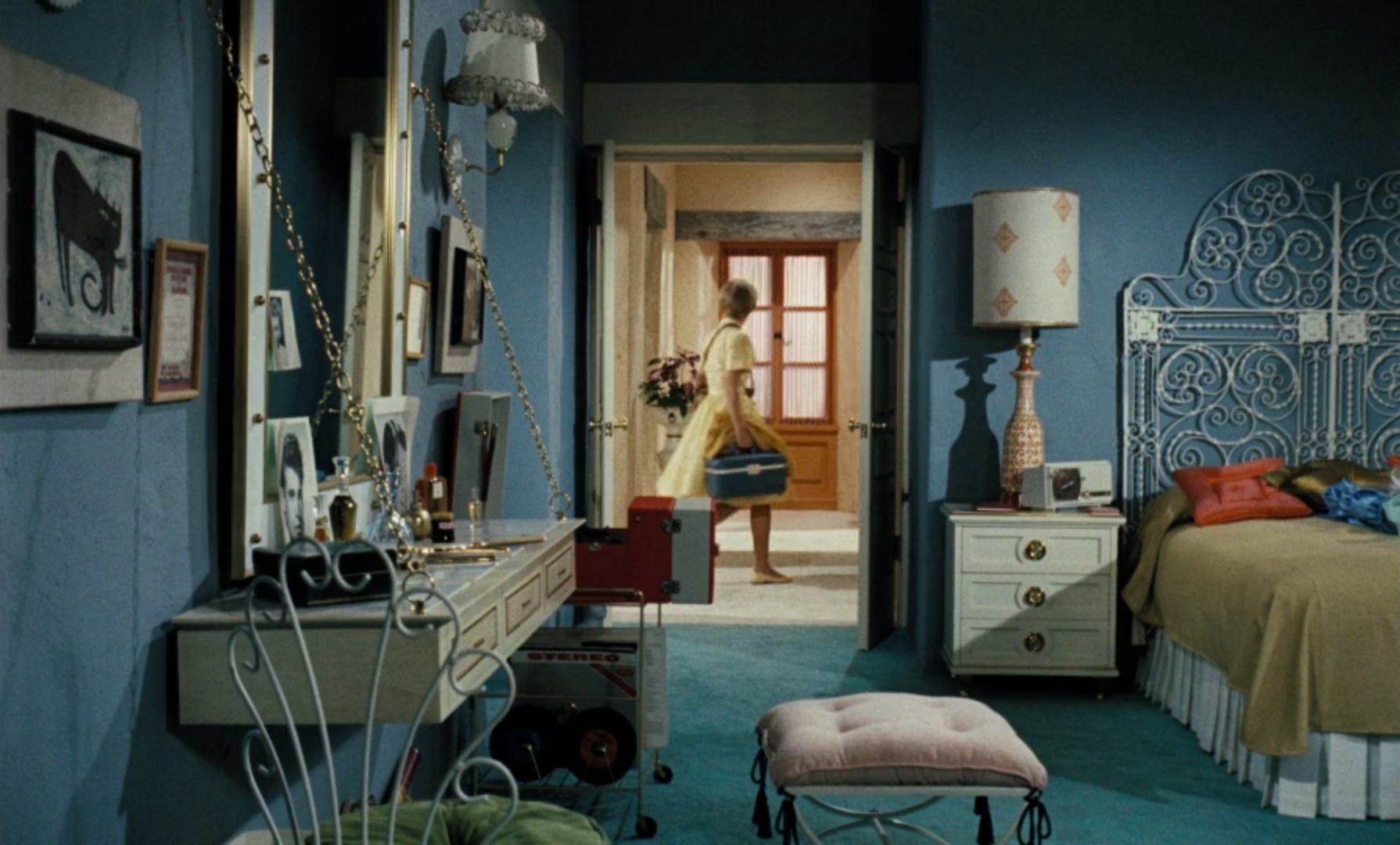 Sure, this bedroom is a little over-the-top in the vintage department, but I actually would love staying in this room, as a visitor at least. That headboard! I want two. One for each of my girls. The tassles on the vanity cushion. The tall bedside lamps. I'd choose simple monochrome with a simple shade, but what a great look for a grand bedroom! She even has her own radio and telephone by her bed! I love all the perfume and portraits at her vanity too. What a hoot.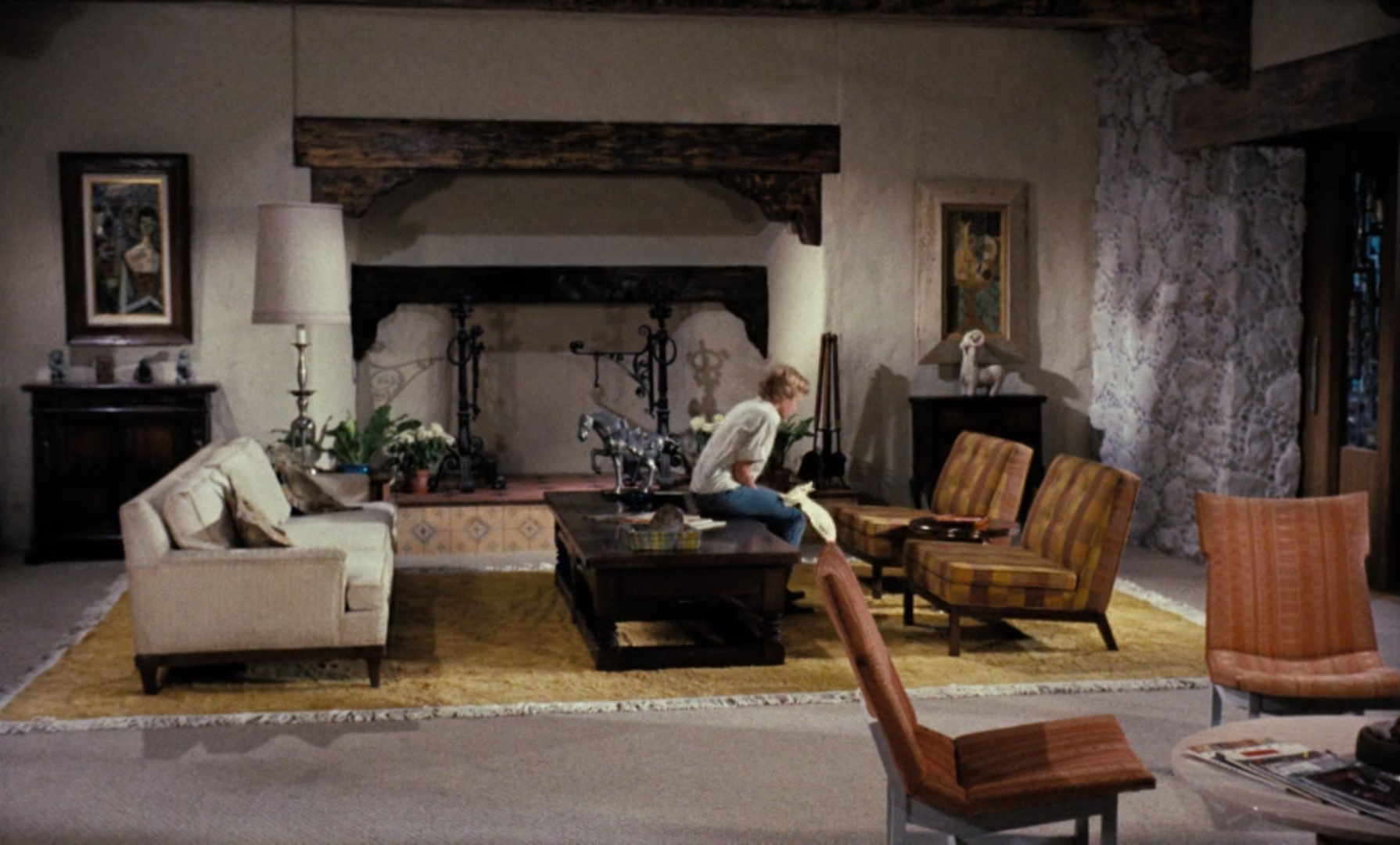 The first floor is so open, with two separate living spaces that are open to each other. Perfect for entertaining! I love that yellow oriental rug and the plaid slipper chairs. And don't miss the random sculptures throughout the home as decorative accessories. Very Jonathan Adler, eh?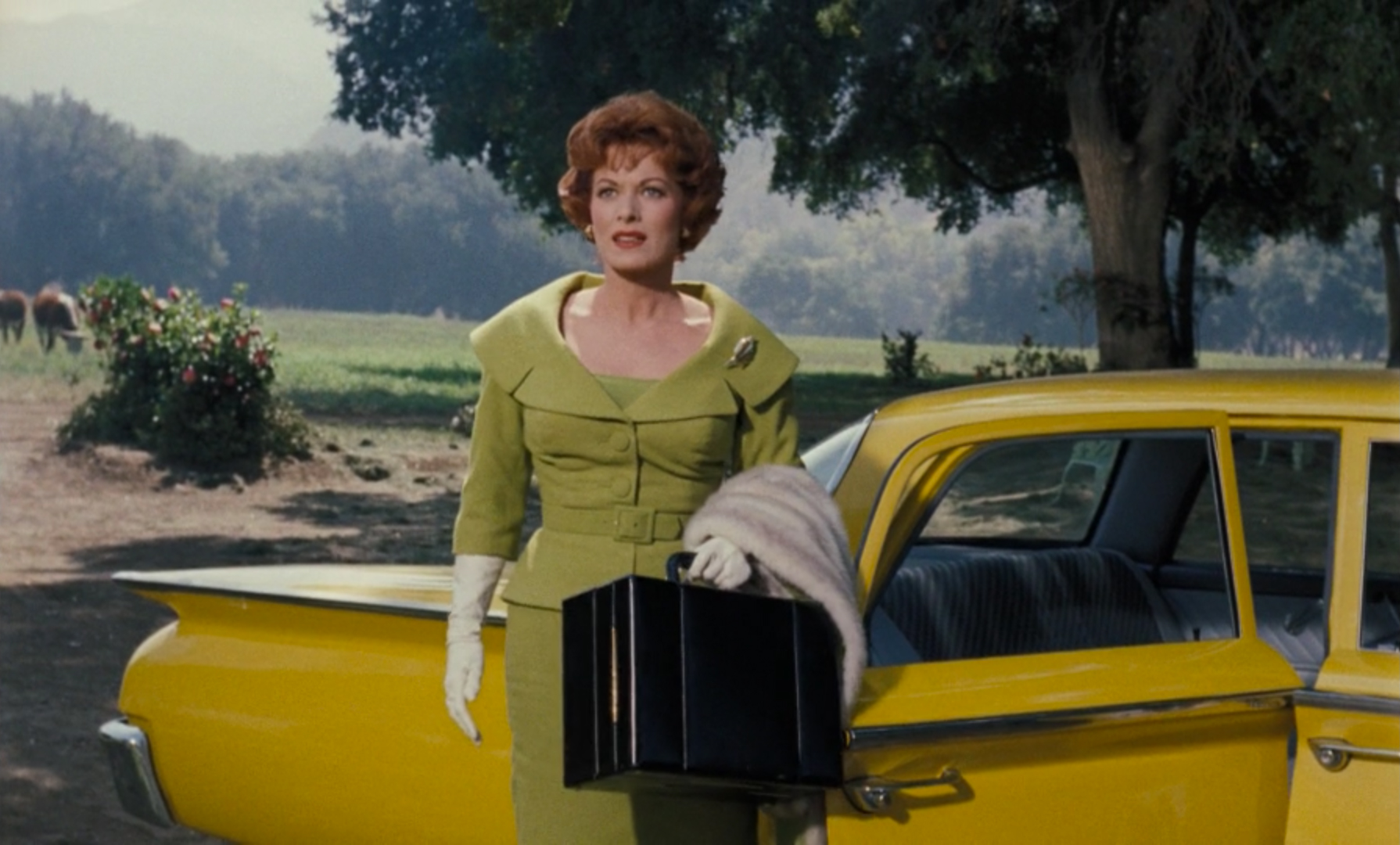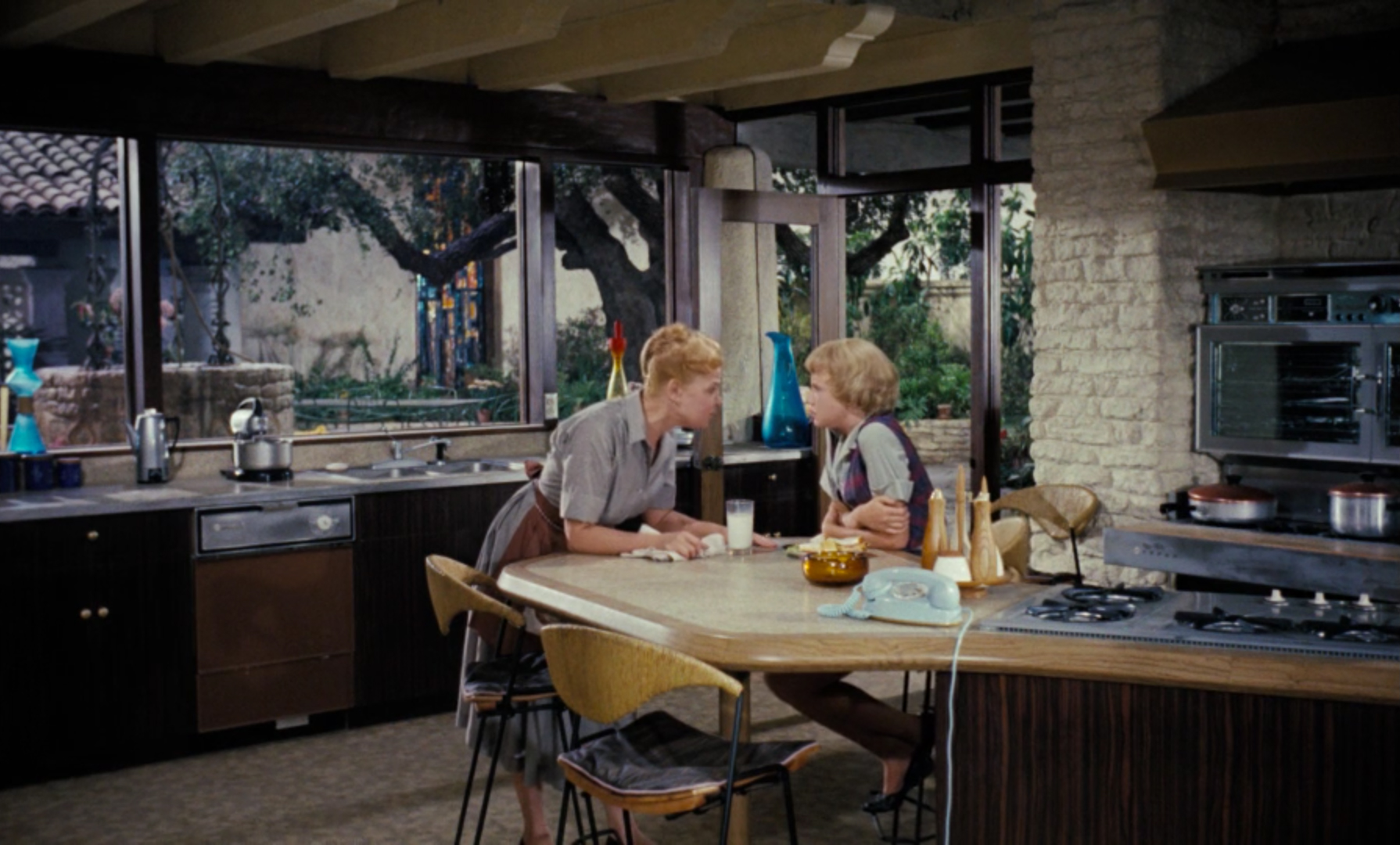 Give me this kitchen. Maybe a new dishwasher, but I love the configuration, the stone wall, the beams, and the openness to the outdoors. The tree outside the window is begging for a treehouse.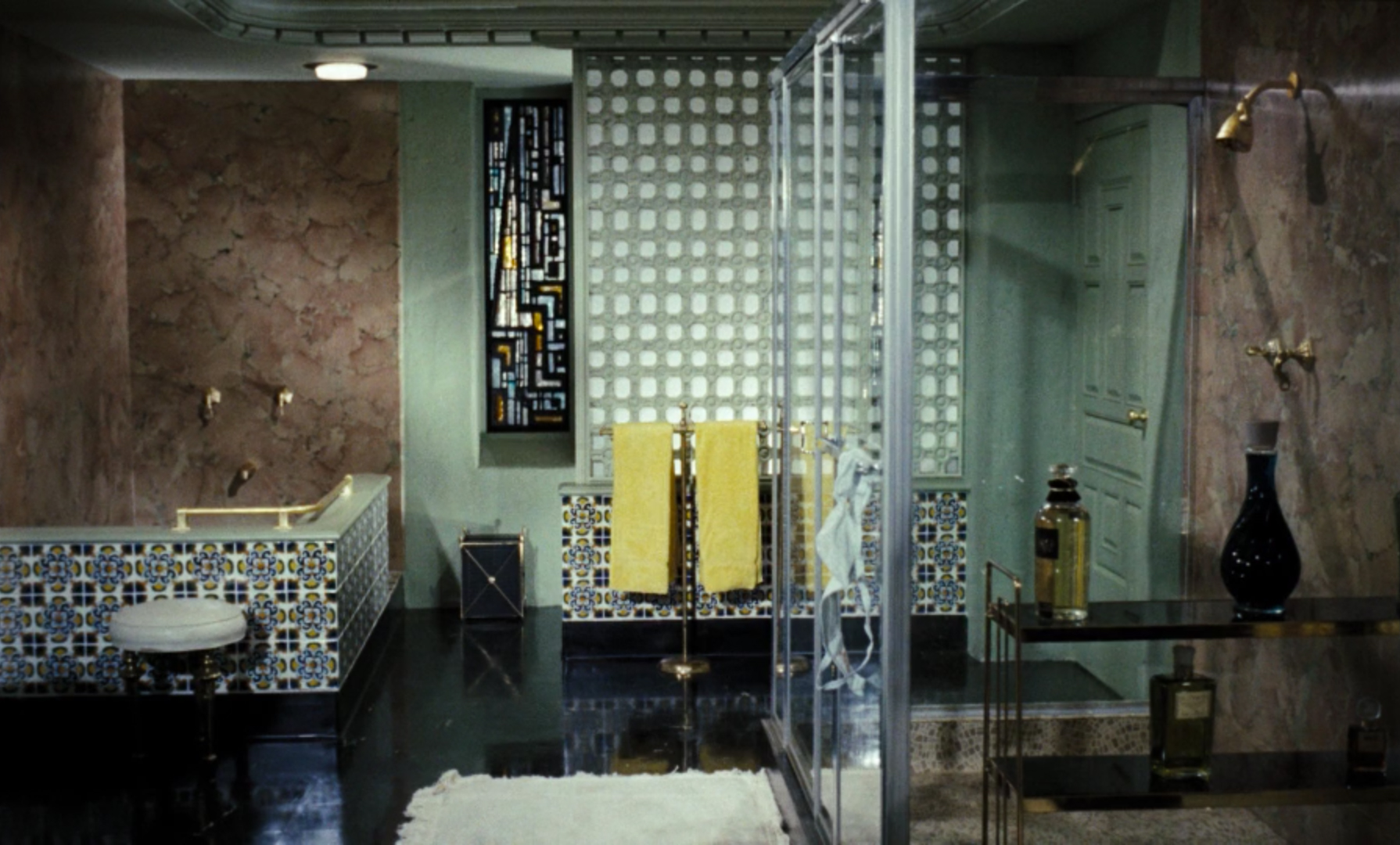 How crazy is this bathroom! Overdesigned for my personal liking, but man, what a dream nonetheless! I love the mix of tiles, marble, and unique color scheme. I'd stay at this hotel and Instagram the crap out of it!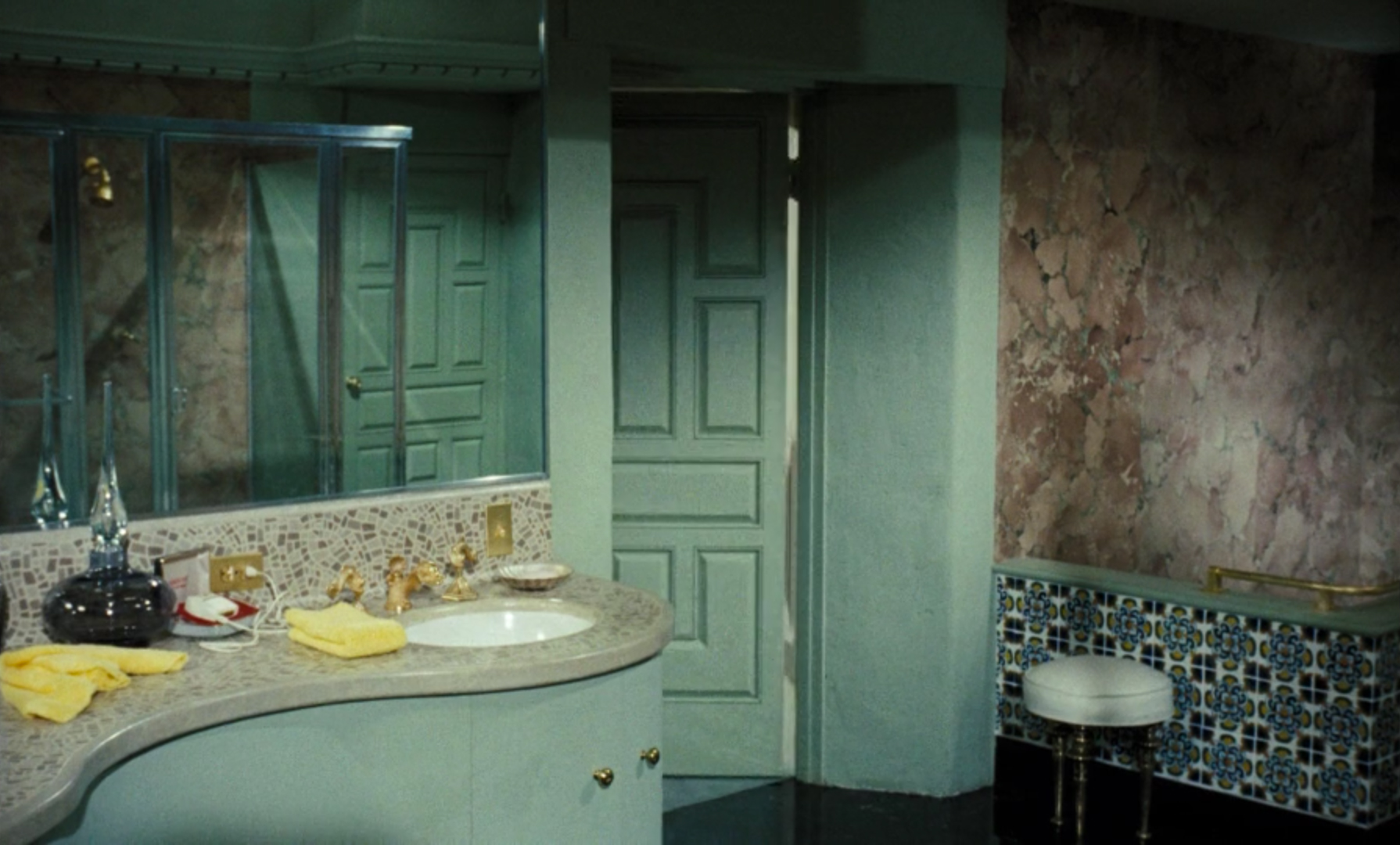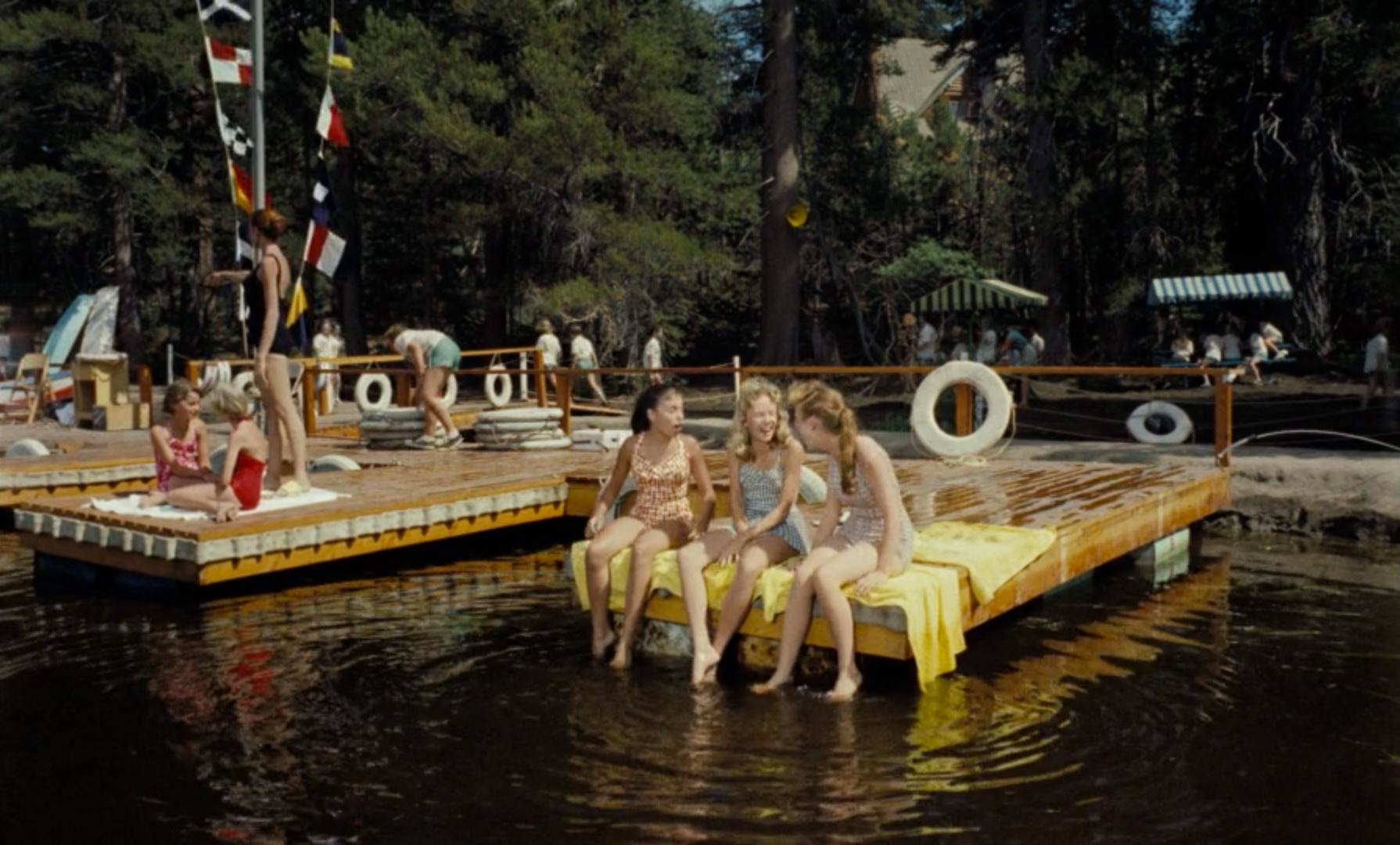 Random girls sitting at the dock screen shot. Because I want to be here too. In one of those swimsuits.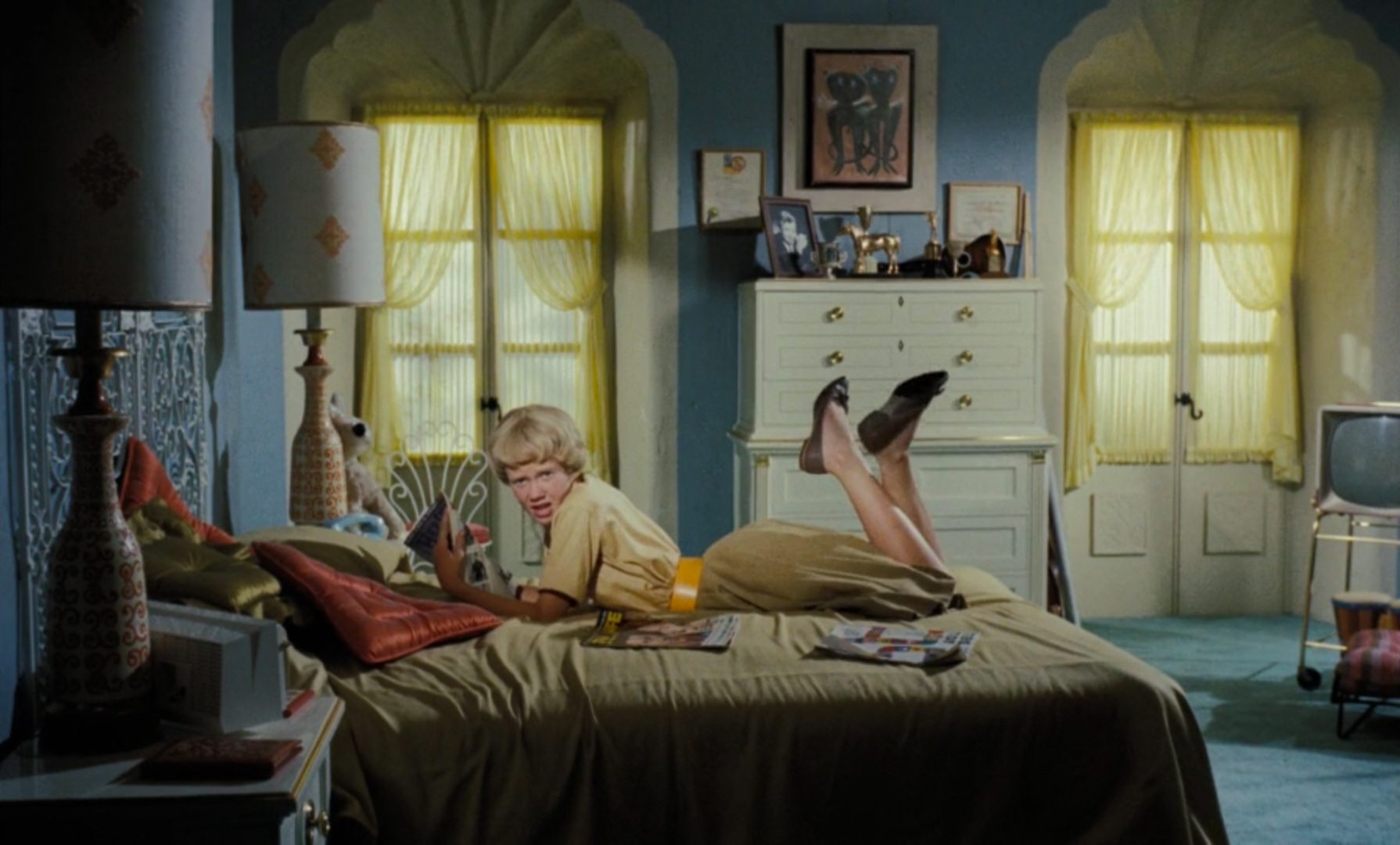 Look at those windows! What a dream! The brass touches are very contemporary, no? Look at her, all like, get out of my room, dad!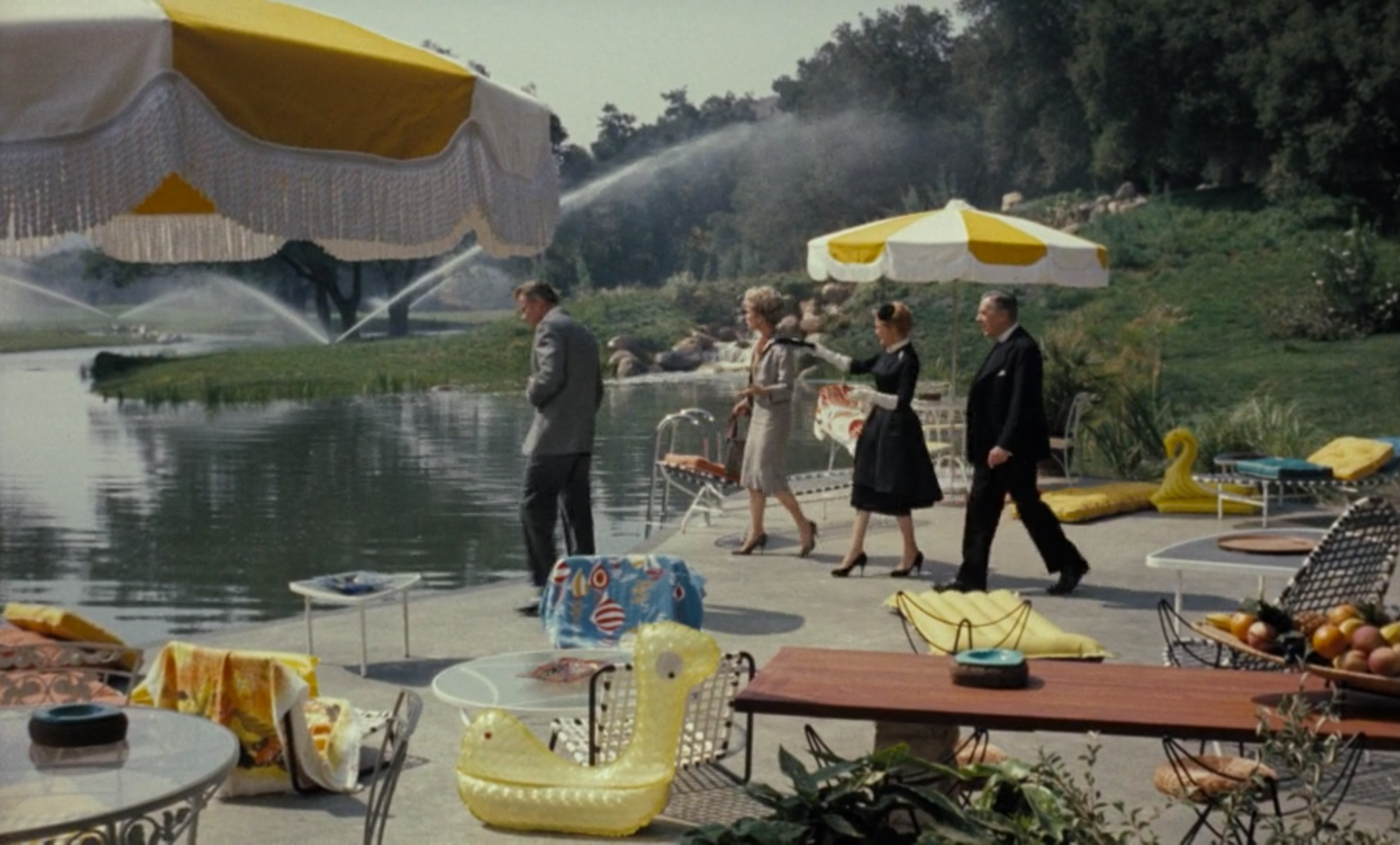 Novelty floats! They're nothing new. But I'll take all of this patio furniture too.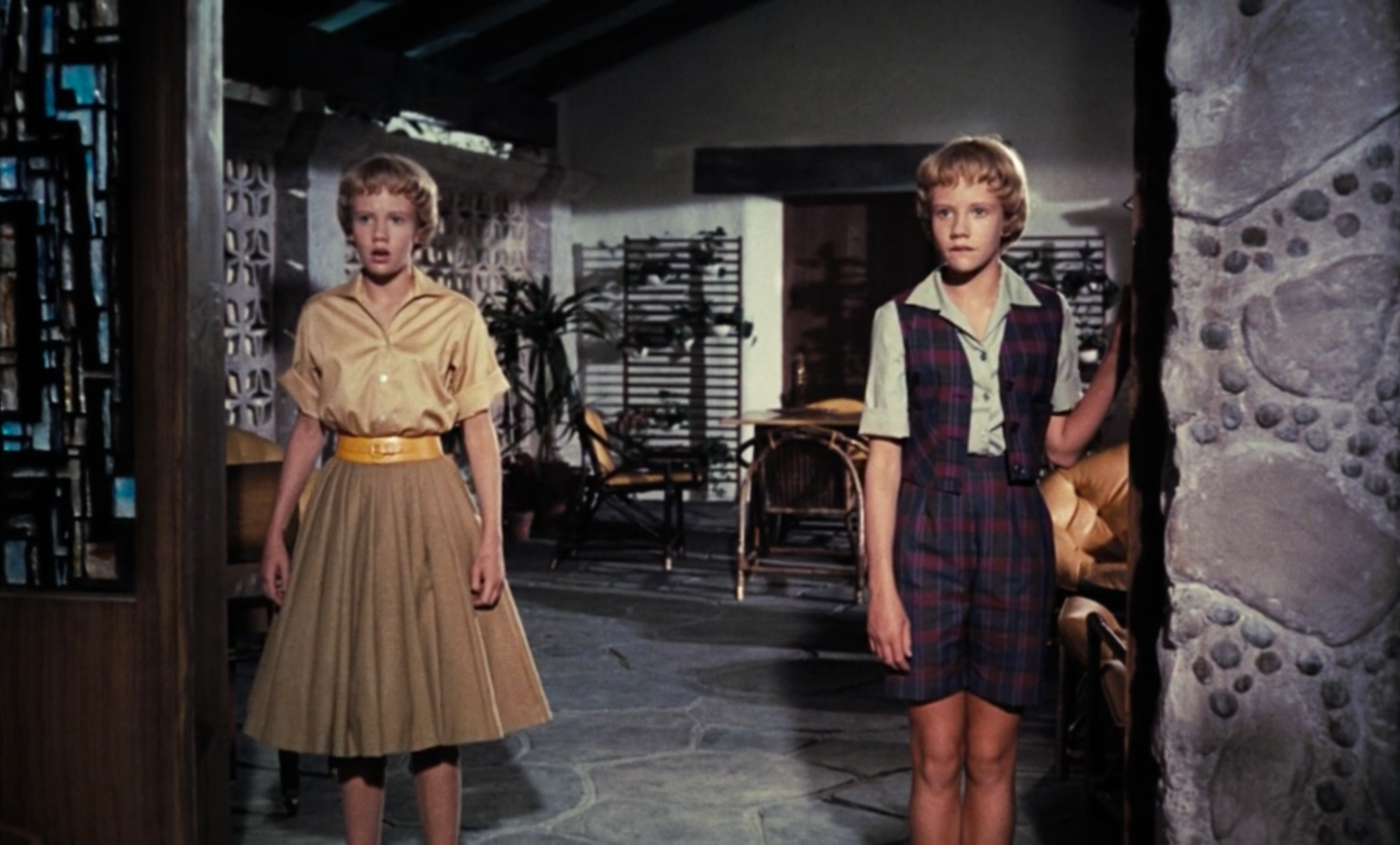 This is what I'm assuming is like a three seasons room? But in Monterey, it'd definitely be a four seasons room! I love the openwork concrete wall to the left, the trellis in the back with the dracaena plant off to the side, but I wish I could get a better look at the tufted leather furniture behind the girls! Can we talk about how wacky that stone wall is? You just don't see materials like that these days.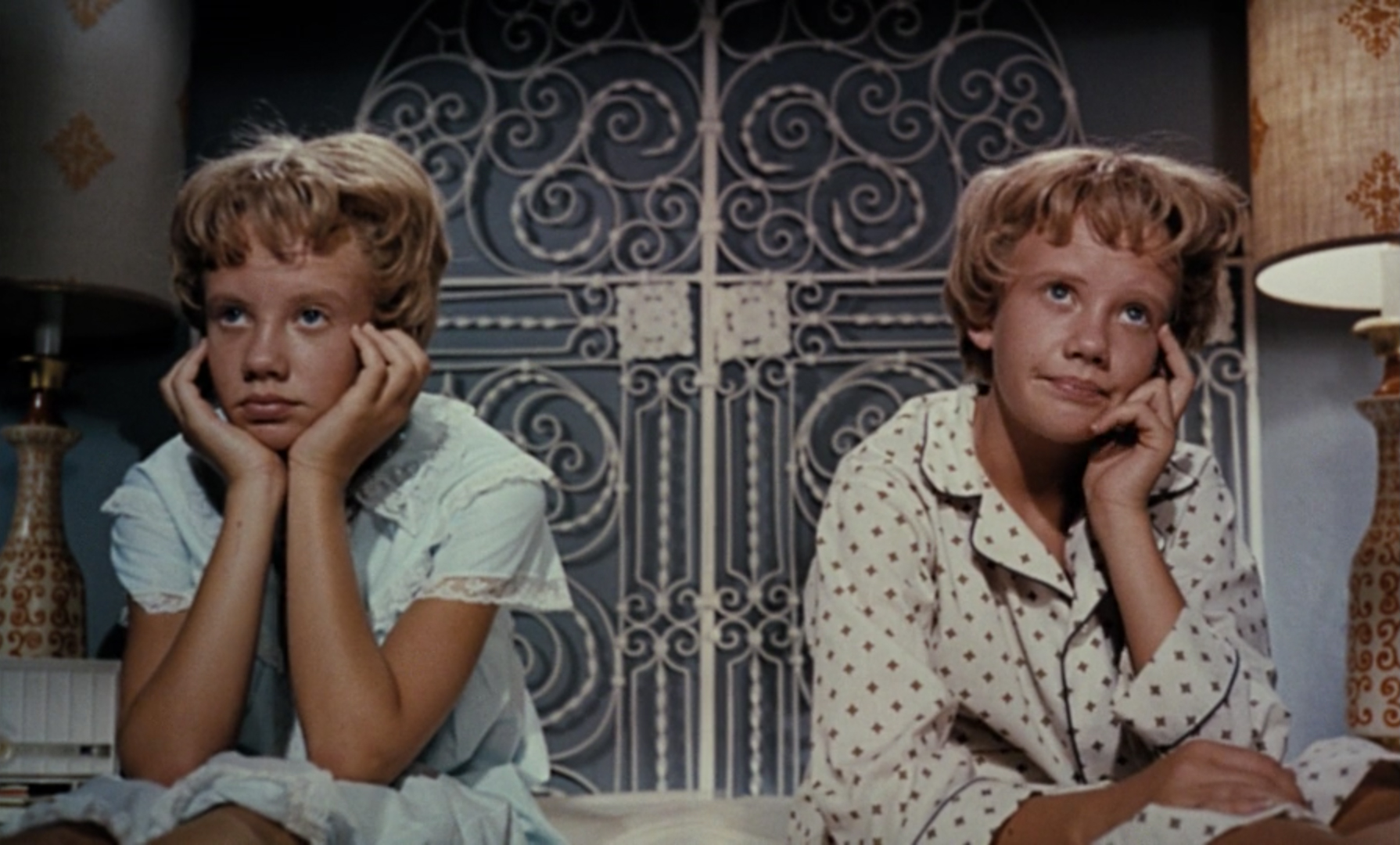 Headboard love!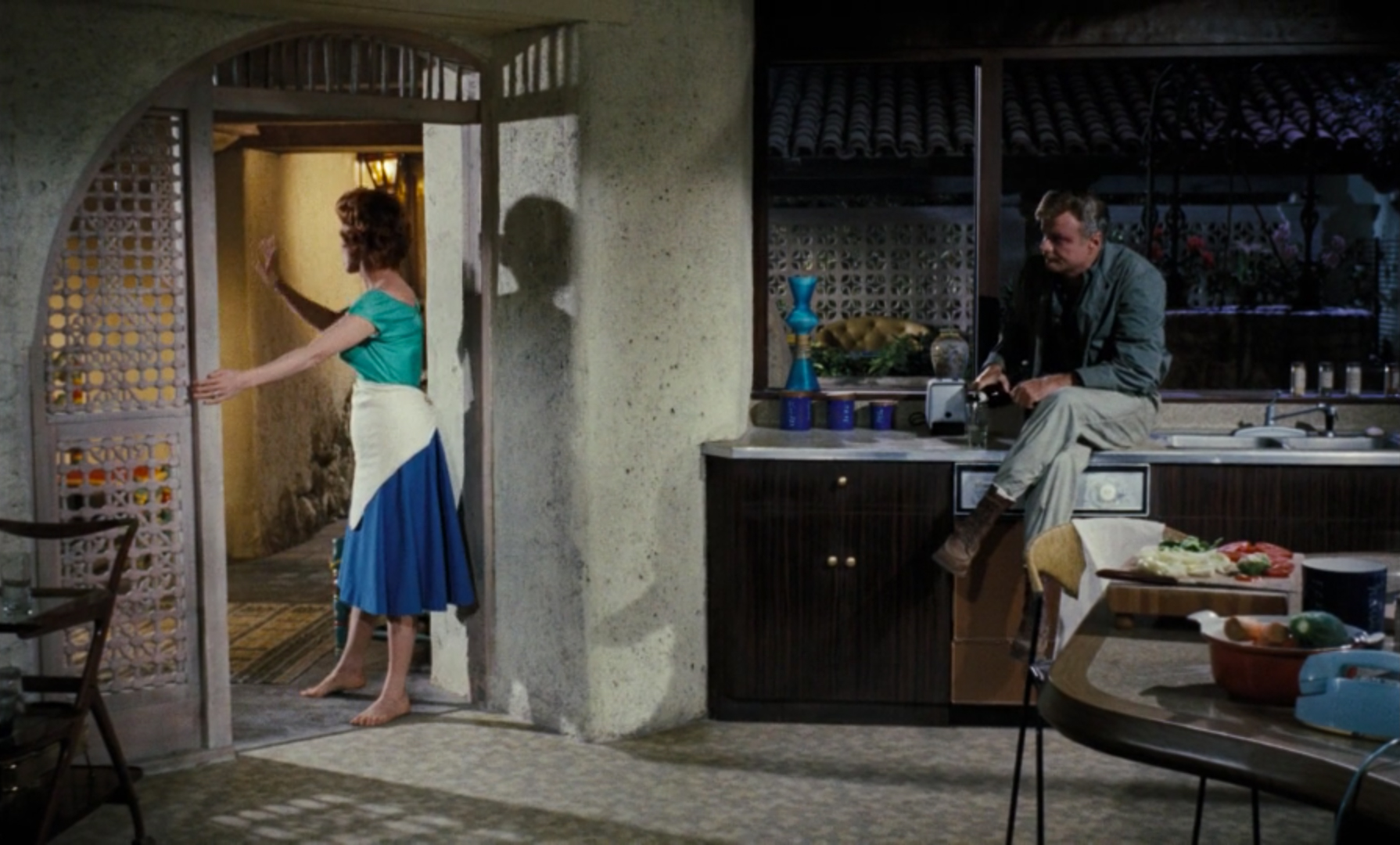 Side note: I love the way he looks at her. But even more, I love the archways and wickerwork.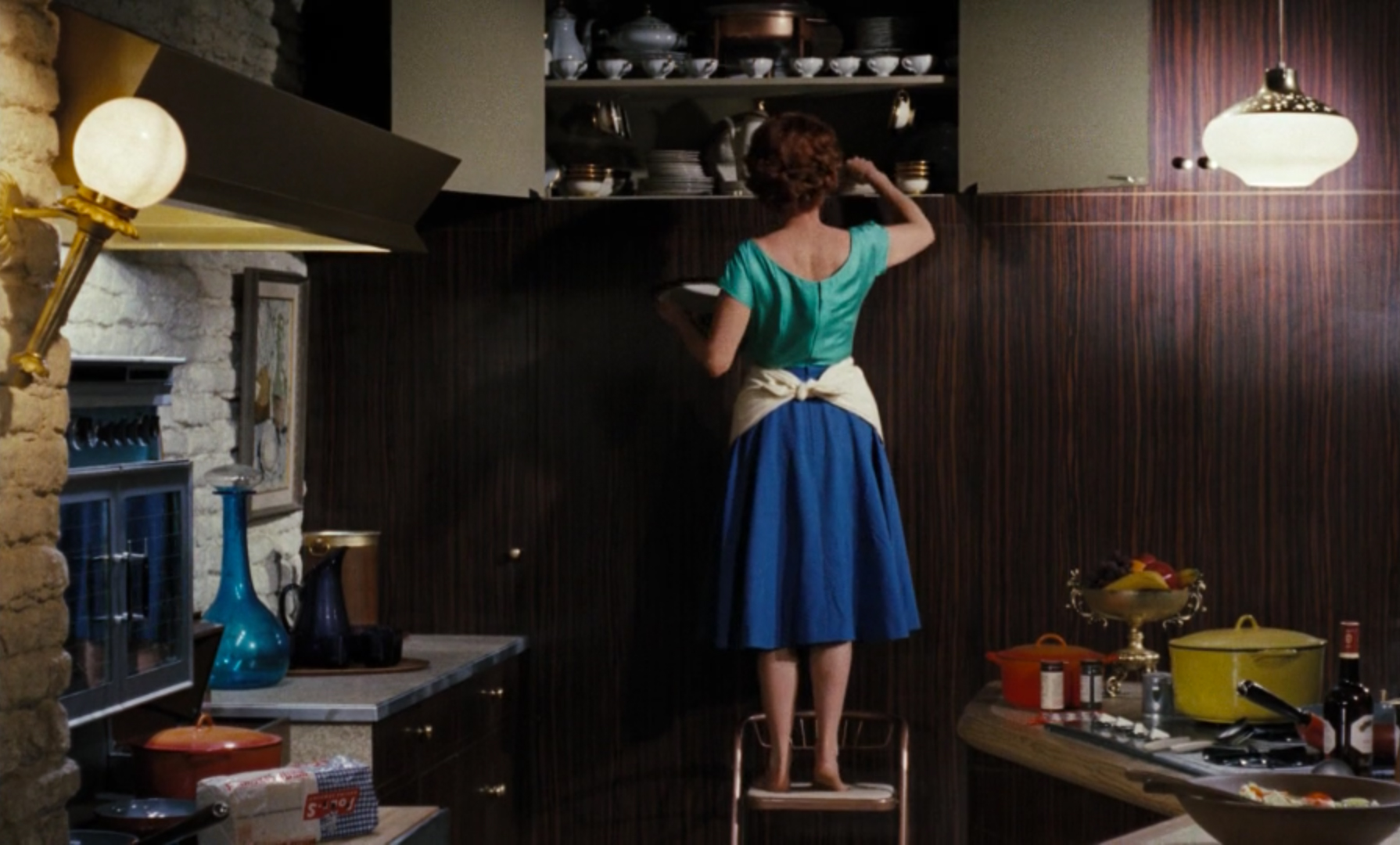 The seamless cabinetry on this wall is aspirational. So is the enamelware collection. If I were the type of person who says "hashtag goals," I would say it now. But I'm not. So I won't.
So what's your favorite part of this movie? The nostalgia? The iconic plot? The design? Discuss!