WHAT I WORE | Back it Up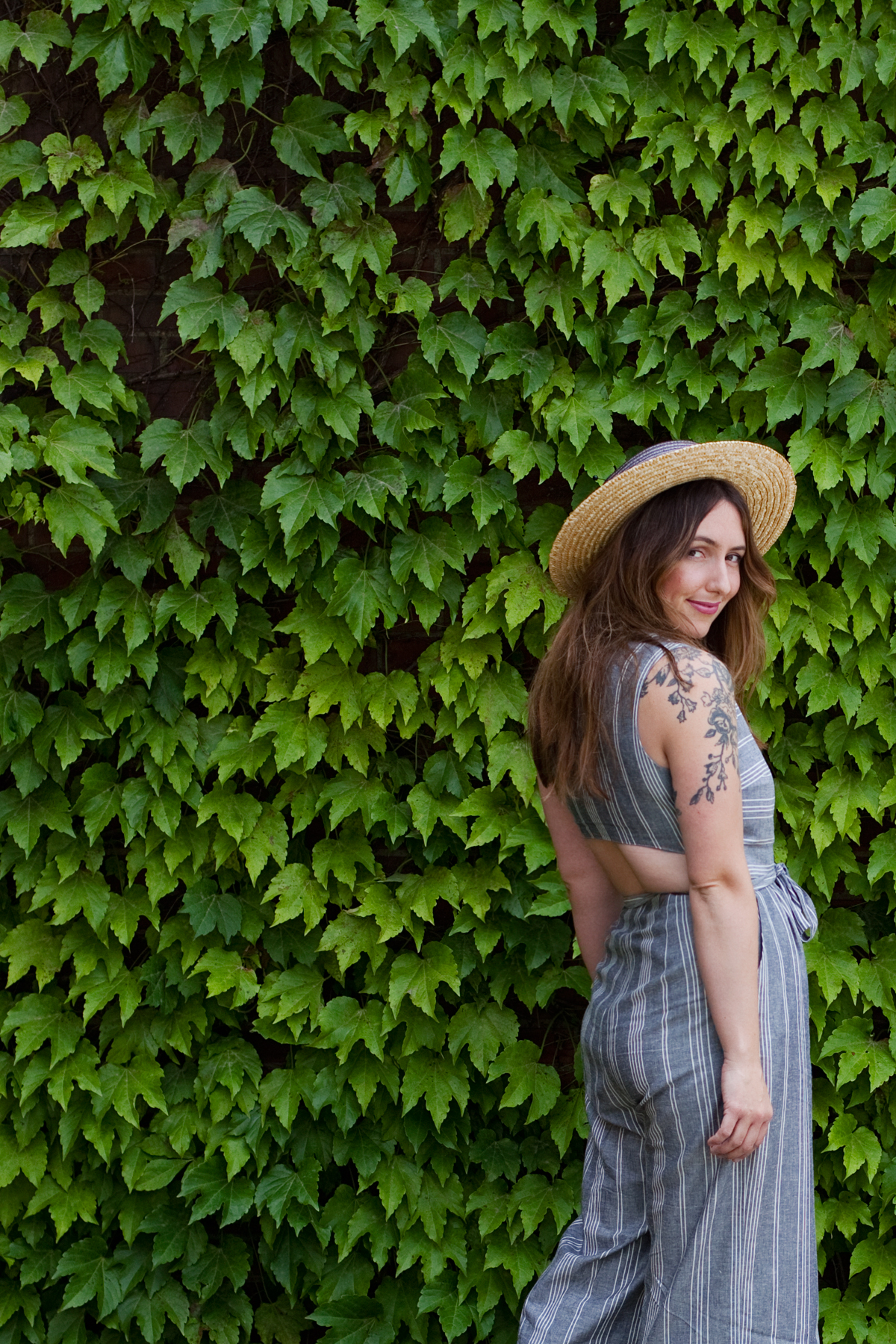 I'm definitely down with the jumpsuits this season, as you may have guessed from my Summer shopping post I shared a while back! It's a bit funny, as I had recently remarked to friends that I seem to have undergone a style coming of age, where I dress a little less juvenile now that I have two little girls to subject to my twee sartorial urges. And here I am frolicking around in playsuits and jumpers like a regular toddler. Sounds about right!
I've definitely felt a shift in my wardrobe choices thanks to motherhood, now opting for more sensible clothes and maybe less white. Certainly more trousers and less short skirts. But in general, I try not to let parenting dictate my wardrobe choices if possible. People have mentioned how they wish they could wear jumpsuits, but alas, toddlers. Alas, public restrooms. Alas, alas, alas. I've gotta say, I've learned jumpsuits are great for the toddler life! Nobody is pulling up my skirt. Nobody can pull up my shirt. Nobody can pull down my shirt either. Basically, this is my best bet for staying unexposed while in public with my kiddos. However, I feel unsettlingly exposed when using the restroom in one of these, but they can't be all perfect, can they?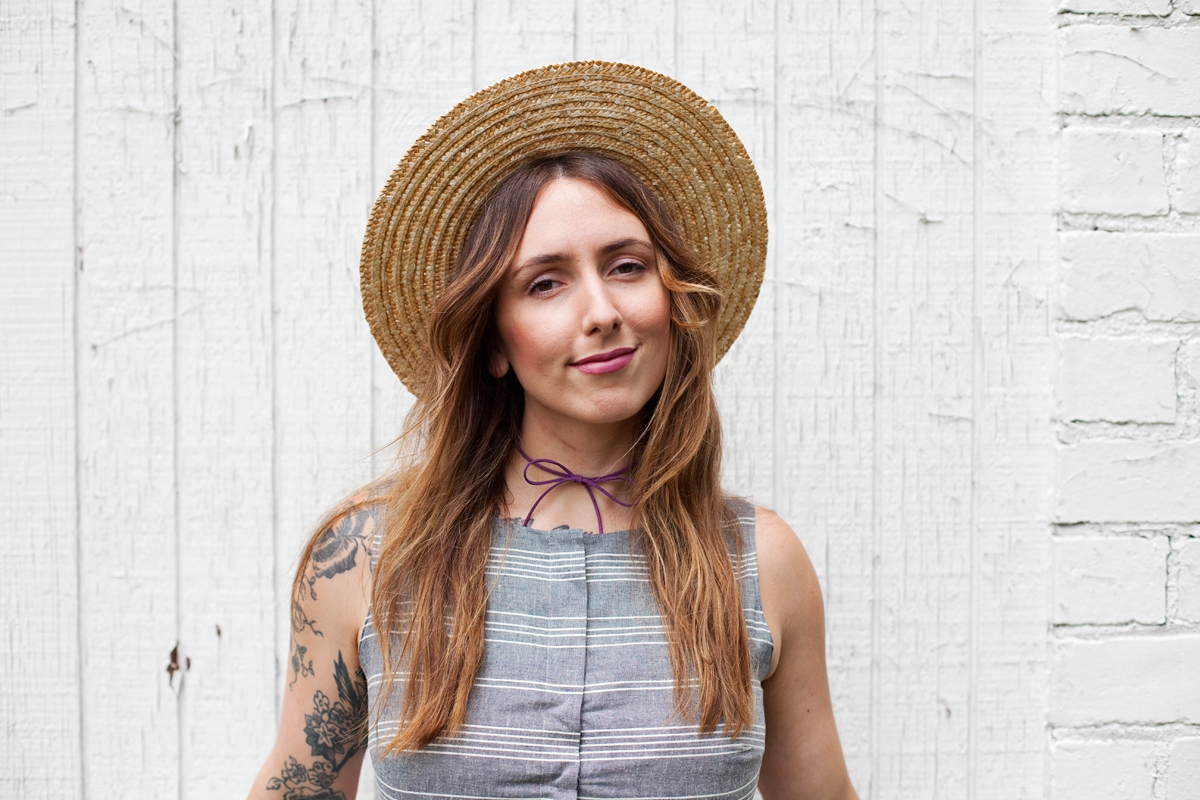 This jumpsuit in particular* has become a fast favorite for the onset of our Ohio summertime. It's a breezy cut in the legs that feels much cooler than wearing skirts (All the trapped air can get a bit steamy under there, amiright girls?), prevents thigh chafing (You'll never see a thigh gap here!), and has a nice semi-open back that allows for both breezes and bras. See? Mom friendly! Gotta hold up the girls! (And I'm not talking about my children here.)
*I will warn you— if you're interested in buying this same jumpsuit, the bust runs tight, which led to me ordering a size up from normal. But it fits great after doing that and tying the belt to suit me!
O U T F I T D E T AI L S :
jumpsuit: ASOS / hat: ASOS / shoes: Amazon (they have cushioned soles!) / necklace: DIY