Mint Chocolate Chip Marshmallows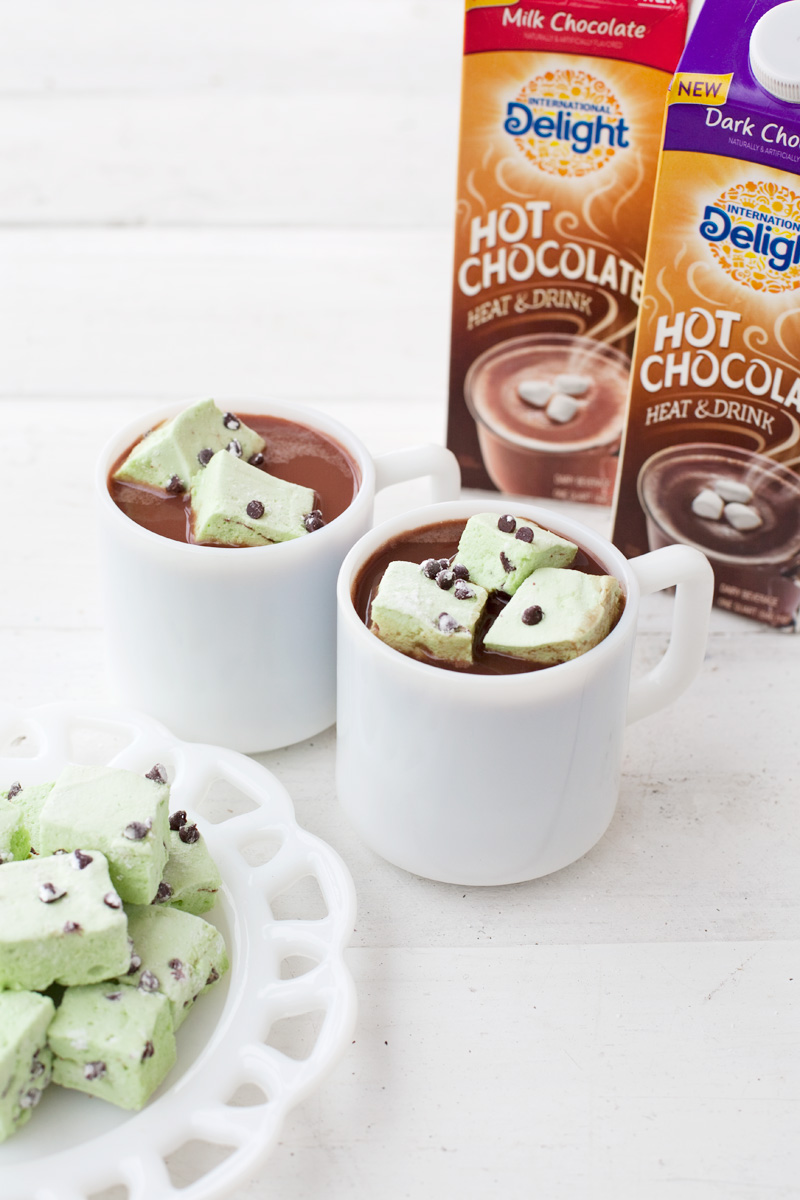 Not that there's a law against enjoying mint chocolate chip ice cream in the winter, but why would you when you can enjoy decadent hot chocolate topped with these fluffy mint chocolate chip marshmallows? Seriously— I've found my new addiction! I whipped up two batches of these guys over the weekend, and I'm bound to make more before the holiday season is over. We enjoyed our mint chocolate chip marshmallows in mugs of International Delight hot chocolate— dark chocolate for me and Phil, and milk chocolate for Lucy. Sooo creamy and rich! The perfect treat to enjoy while watching holiday movies beside the Christmas tree.
Be sure to check out International Delight's website for a chance to win a $5,000 holiday brunch for your friends and family hosted by International Delight!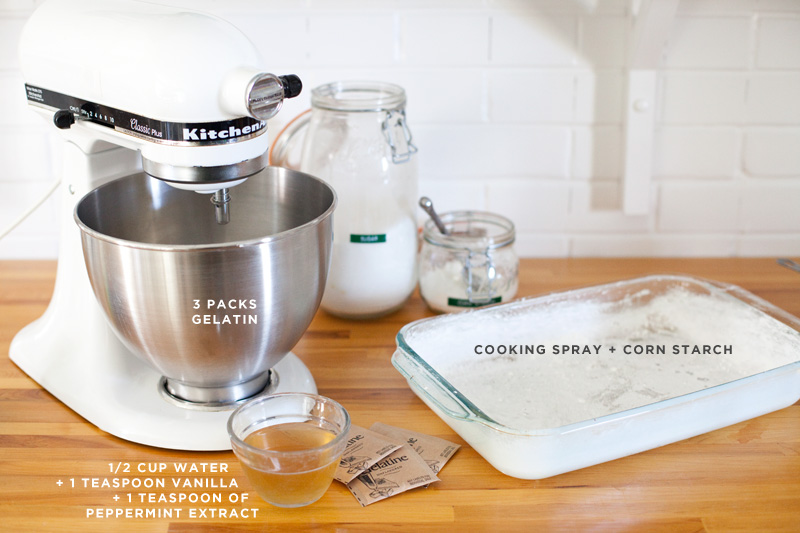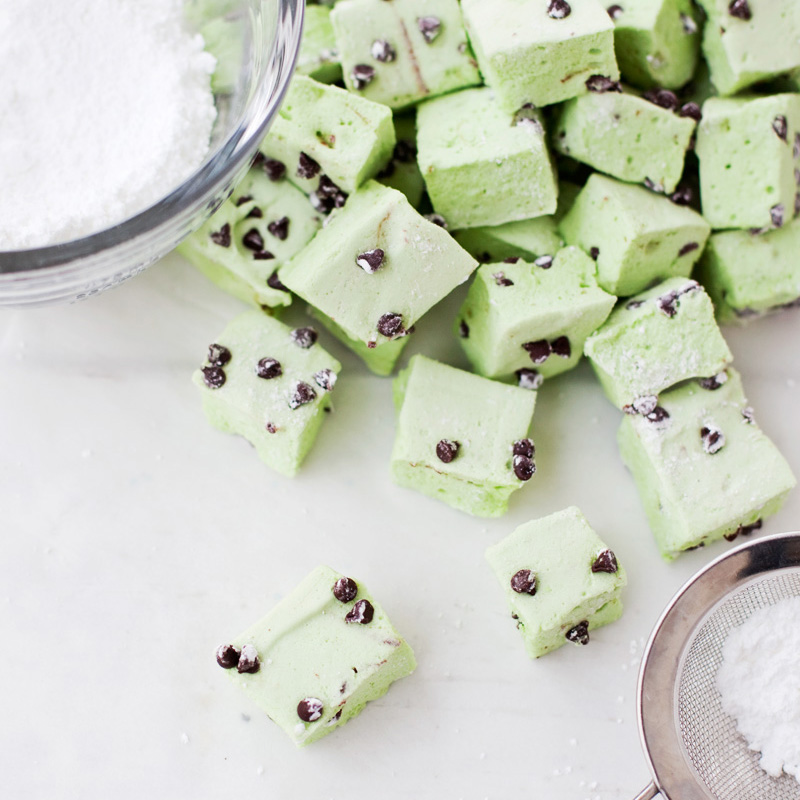 Mint Chocolate Chip Marshmallows
2015-11-29 21:09:44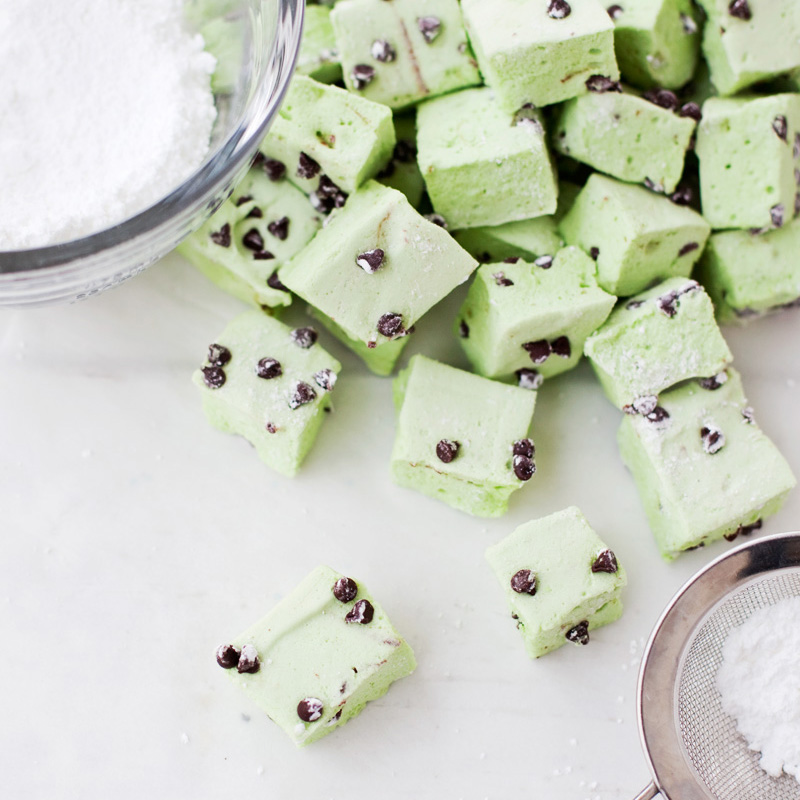 Delicious on their own, and even better in hot chocolate! Make some to keep at home, and make extra to give as holiday gifts.
Nutrition Facts
Amount Per Serving
* Percent Daily Values are based on a 2,000 calorie diet. Your Daily Values may be higher or lower depending on your calorie needs.
For the gelatin bloom
3 packs gelatin powder
1/2 Cup cold water
1 teaspoon vanilla extract
1 teaspoon peppermint extract
For the syrup
3/4 Cup water
1 1/4 Cup corn syrup
1 1/2 Cup sugar
Add ins
3/4 Cup mini chocolate chips (reserve 1/4 Cup for pan)
Food coloring (optional)
For coating the pan and marshmallows
Cooking spray
1/4 Cup cornstarch
1 Cup powdered sugar
Prep
Spray a 9x13 pan or jelly roll pan with cooking spray, then sprinkle with cornstarch and tap it around to coat the entire pan.
Bloom the gelatin
Mix the gelatin ingredients to an apple sauce consistency in the bowl of your stand mixer.
Cook the syrup
Mix the syrup ingredients in a sauce pan over medium heat and bring to a rolling boil. Do not stir once the mixture begins to boil. Once the mixture reaches 250 degrees, remove from heat.
Whip the ingredients together
Slowly pour the hot syrup into the gelatin with the stand mixer on a slow speed. Cover with a clean towel (to avoid hot splattering) and increase the speed to high. Whip for ten minutes until the mixture is fluffy. Around five minutes, begin to add food coloring to achieve the color you desire.
Sprinkle about 1/8 cup of mini chocolate chips onto the bottom of your baking pan. Fold 1/2 cup of the chips into the marshmallow mixture, making sure not to stir too much or the chocolate will melt. Quickly pour the mixture into the baking pan and spread it around evenly. Top with the remaining 1/8 cup of mini chips.
Finishing
Allow the marshmallows to cure for twelve hours, then sprinkle with powdered sugar. Turn out the block of marshmallows onto a powdered sugar coated work surface, and sprinkle with more powdered sugar. Cut into your desired shapes, toss to coat in powdered sugar, and store in an airtight container for up to three months.
Adapted from The Kitchn
Making Nice in the Midwest http://makingniceinthemidwest.com/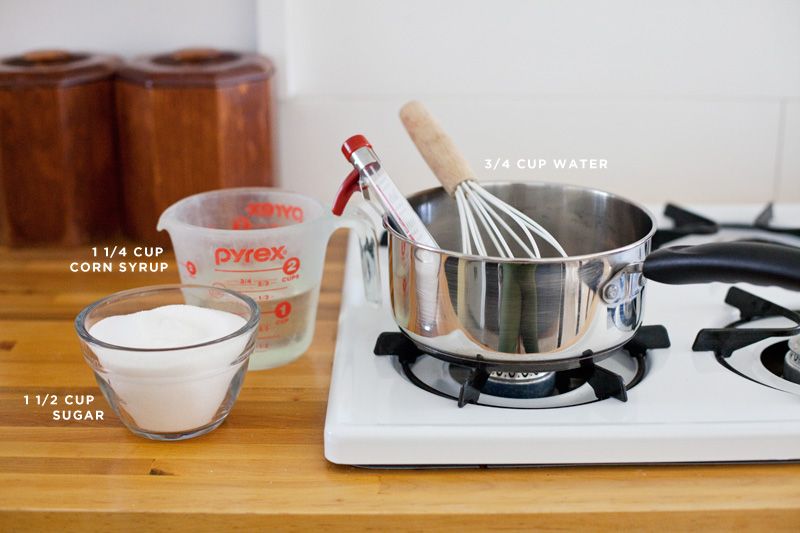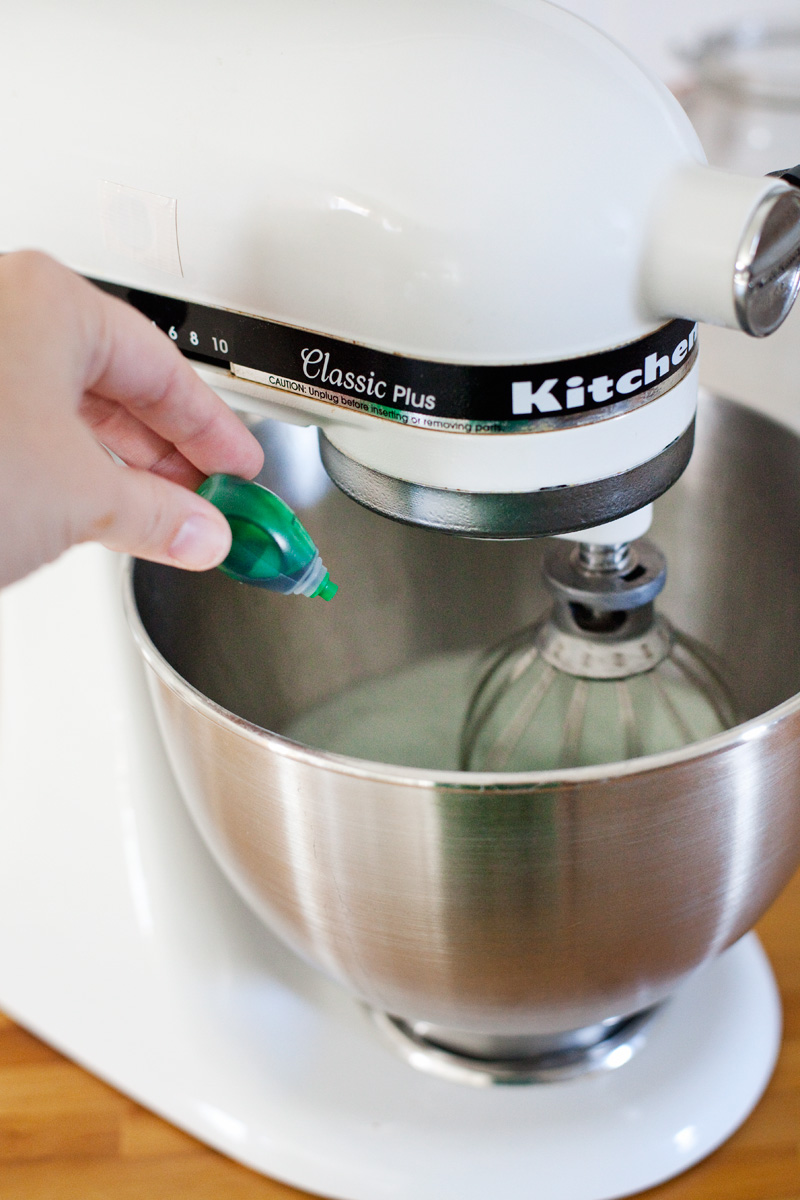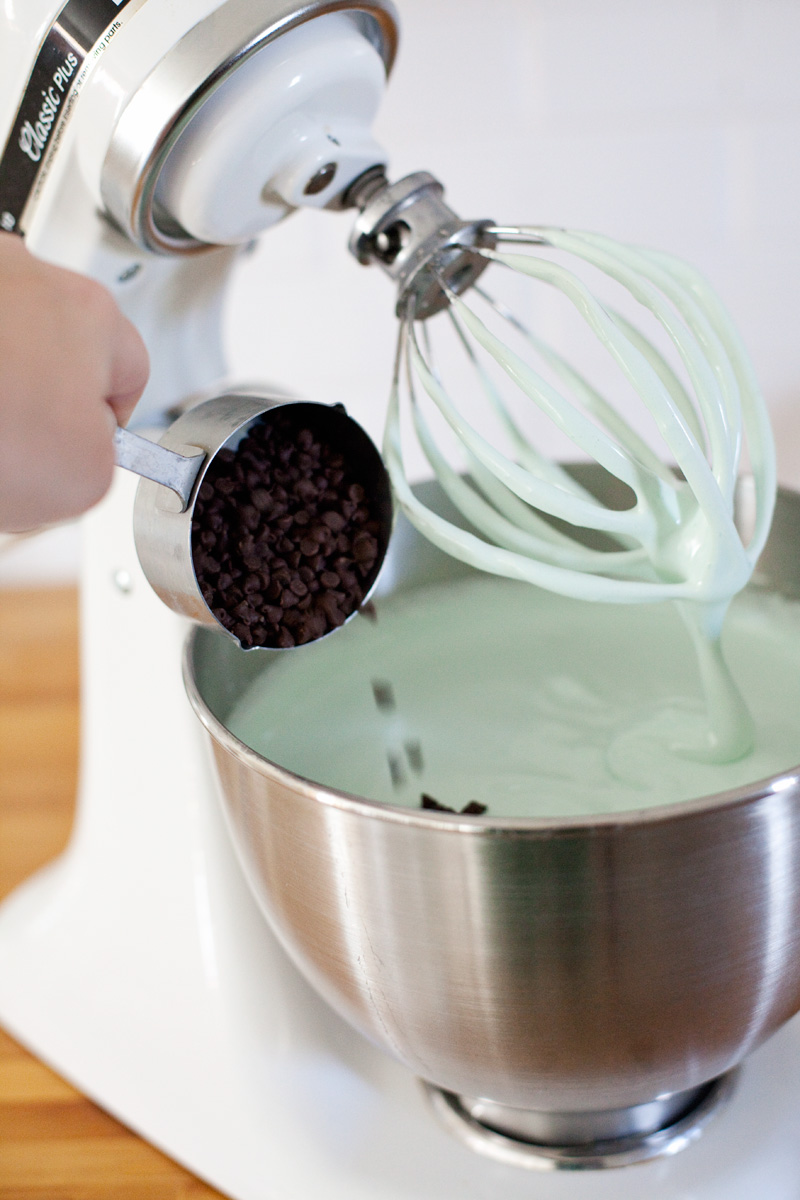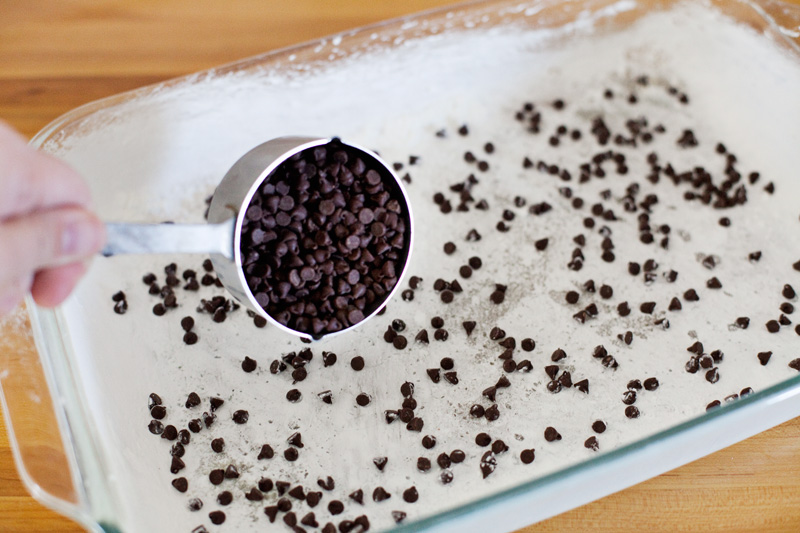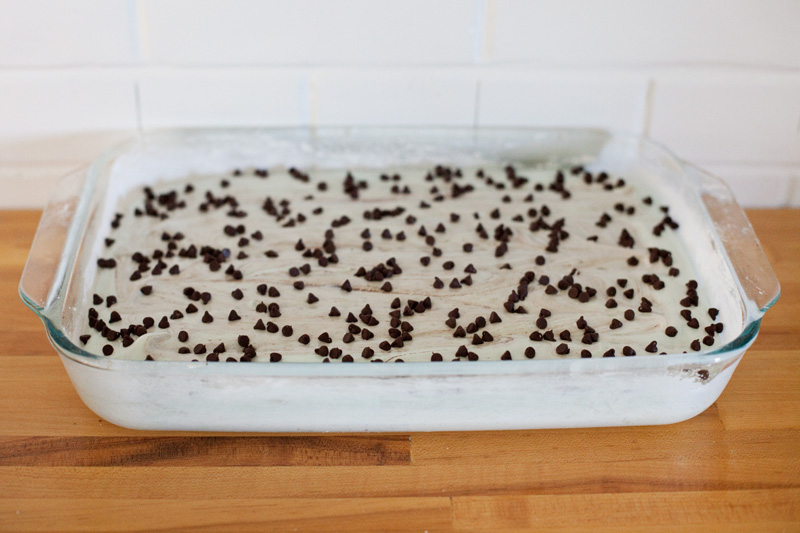 I was intimidated of making marshmallows for quite a while, and considering how inexpensive they are to purchase, I never saw a reason to make my own. But adding in my own flavoring was just the push I needed to get started, and I'm so glad I did, because they really are amazing!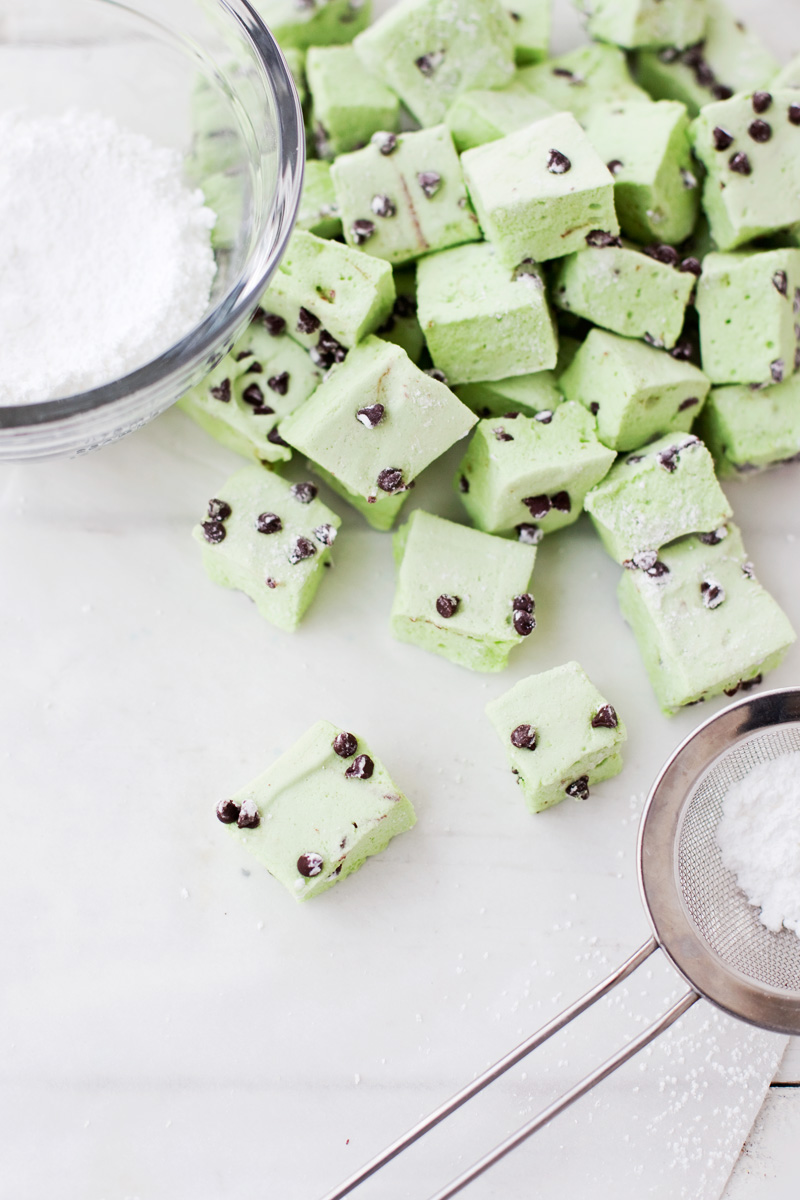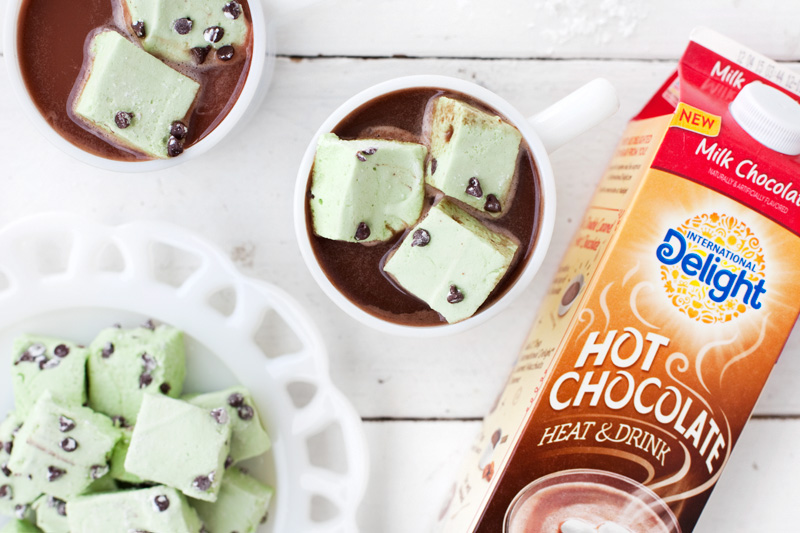 The marshmallows were perfect companions to our mugs of super creamy International Delight hot chocolate. They melt into the chocolate and add a special touch to a nostalgic holiday treat. This weekend we enjoyed mugs of the hot chocolate with breakfast (weekend rules!) and then later while watching the Charlie Brown Christmas movie. Warm fuzzies all over!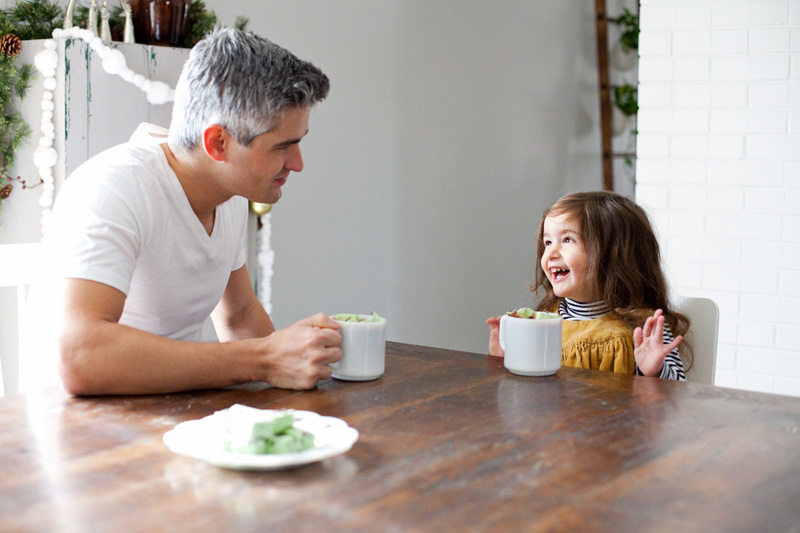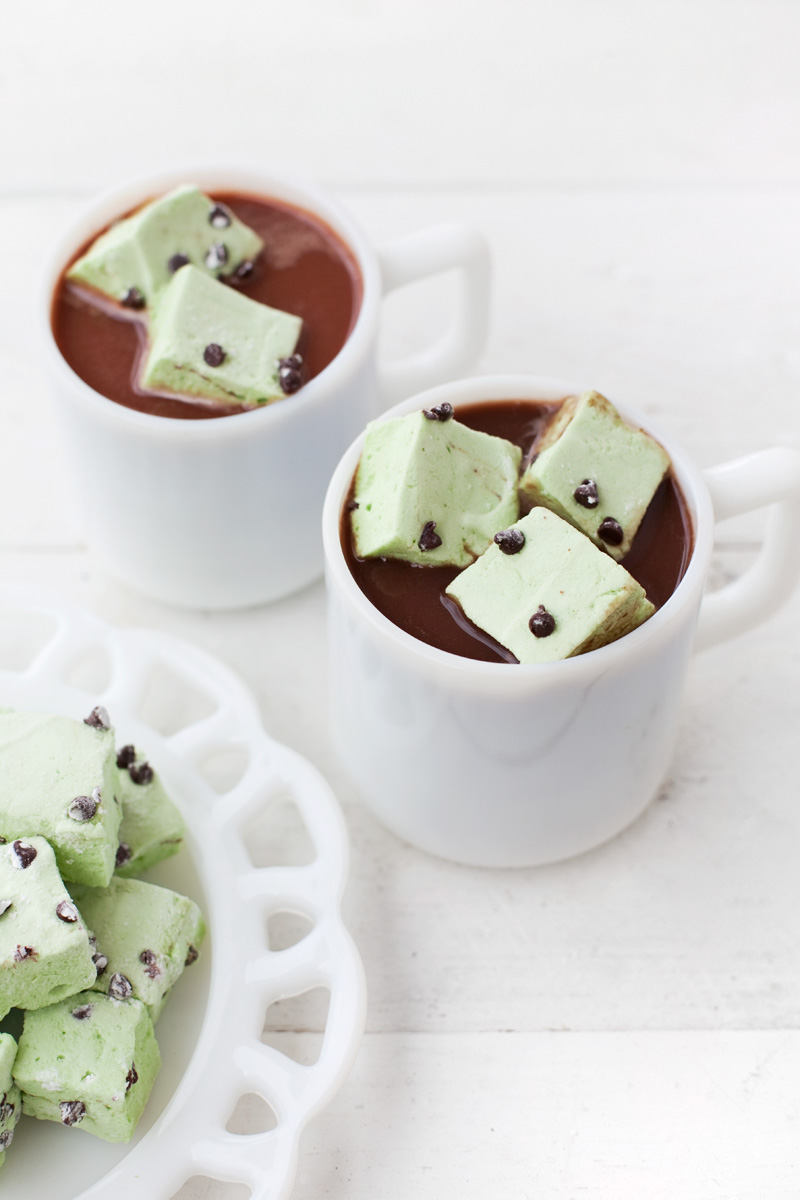 This is a sponsored conversation written by me on behalf of International Delight. The opinions and text are all mine.