LOW FAT / LOW CALORIE Peanut Butter Dip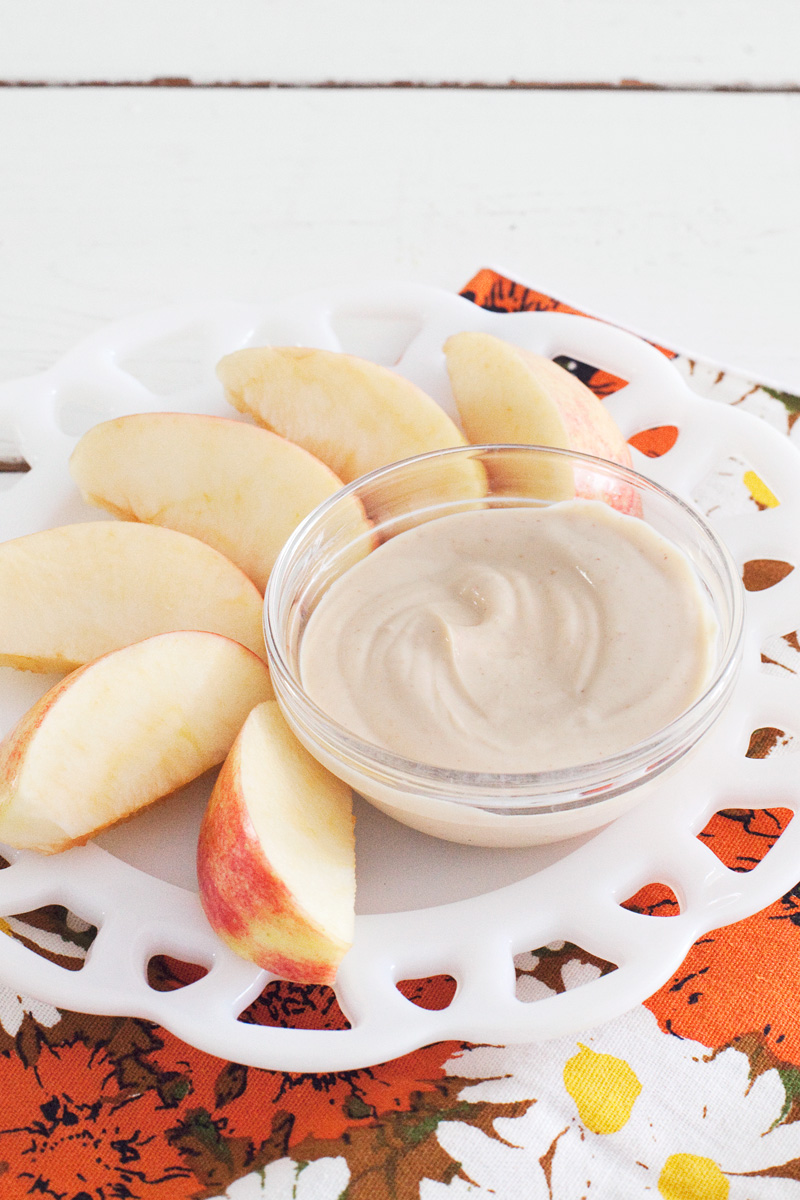 School days may be long behind me, but I still love a good after school snack! A favorite of mine from childhood (eaten while enjoying an episode of Wishbone— anyone remember that show?) is apples dipped in peanut butter. But…. then I grew up and learned about calories and the effects of eating massive amounts of peanut butter. Yes, happiness is an effect, but that's not the one I was thinking of. Listen, folks, I'm trying to fit into something besides maternity pants!
If you're not worried about calories, then move along and enjoy your jar of peanut butter. But if you want to dip into the rich, creamy taste of peanut butter while skipping a lot of the fat and calories, then check out this easy low fat and high protein snack.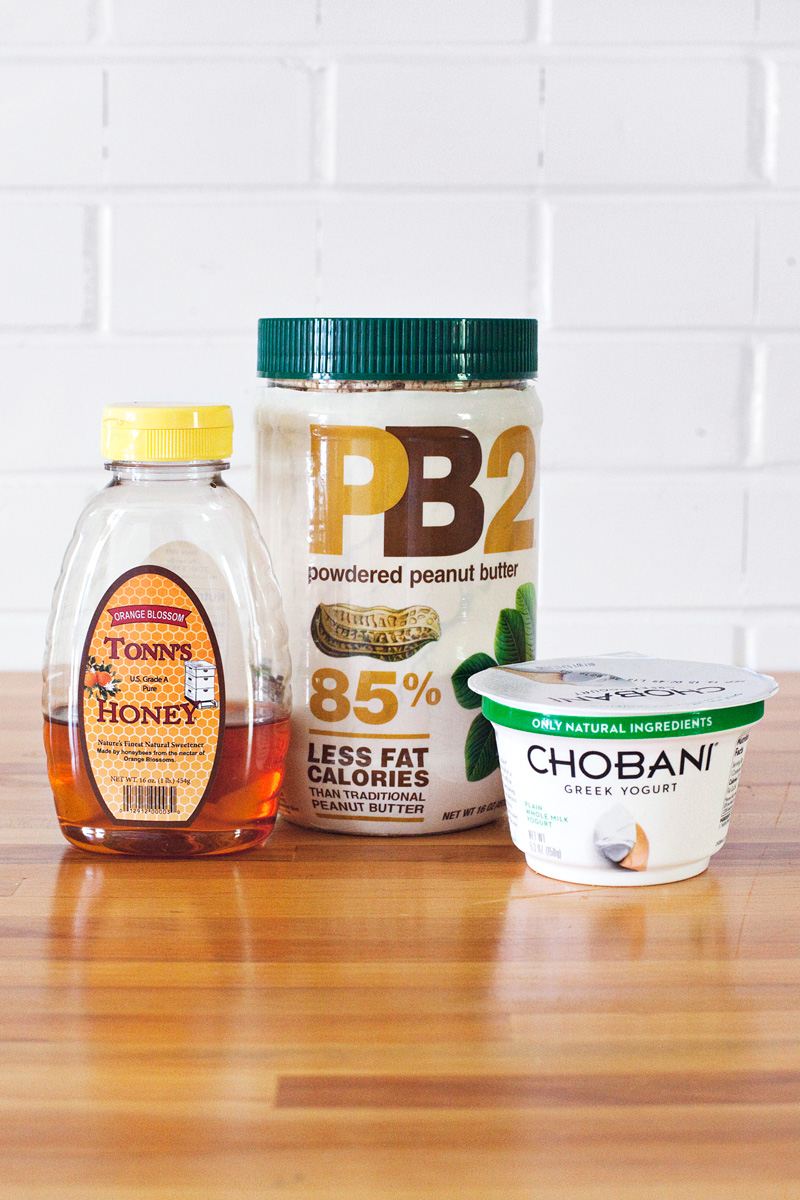 1 package (or 5.3 ounces) of nonfat* Greek yogurt
1/4 Cup of PB2 (a powdered version of peanut butter that has much of the fat removed)
2 Tablespoons of honey
The trick to keeping this recipe low in fat is to use nonfat yogurt and PB2, instead of peanut butter. PB2 is a powdered version of peanut butter that has been processed to remove much of the fat. You can use regular peanut butter if you don't have PB2, but your dip will be higher in fat and calories.
*I photographed my ingredients with whole milk yogurt, but the recipe is made with nonfat.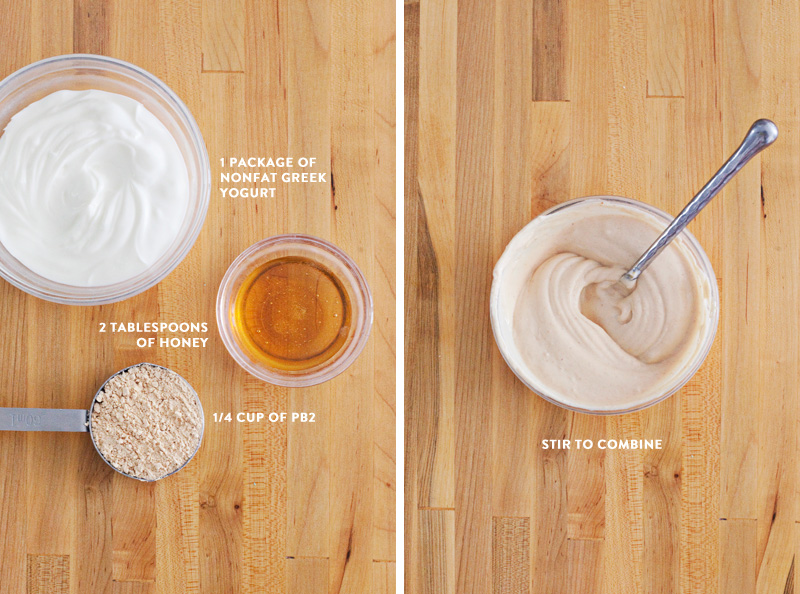 All you need to do is combine all of the ingredients into a bowl and whip it together with a spoon. Stir carefully at first to the keep the PB2 powder from flying all over the place. The result is a thick, creamy and subtly sweet dip perfect for snacking with apples.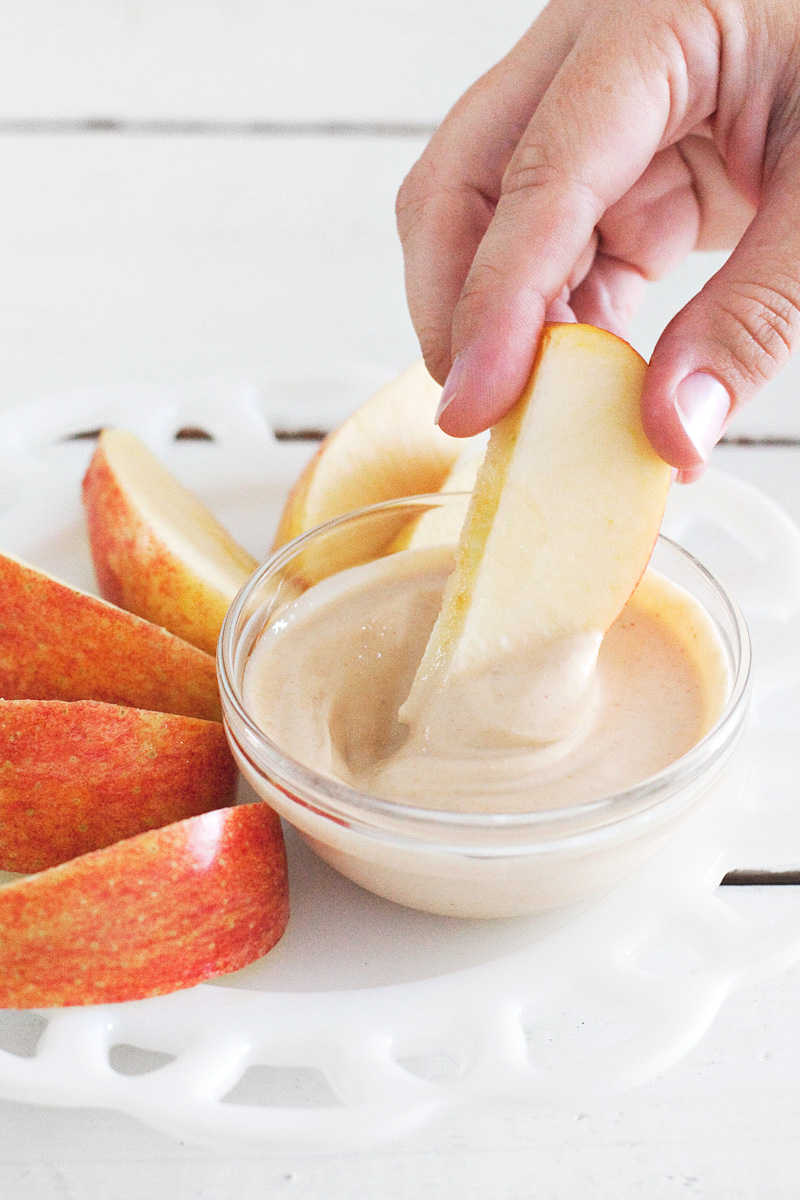 The entire recipe will make three 2.3 ounce servings with the following nutrients:
97 Calories
1 g Fat
16.7 g Carbs
8.2 g Protein
I think one serving is the perfect amount to enjoy with one medium-sized apple, giving you a tasty and nutritious 150 calorie snack. Not too shabby, eh?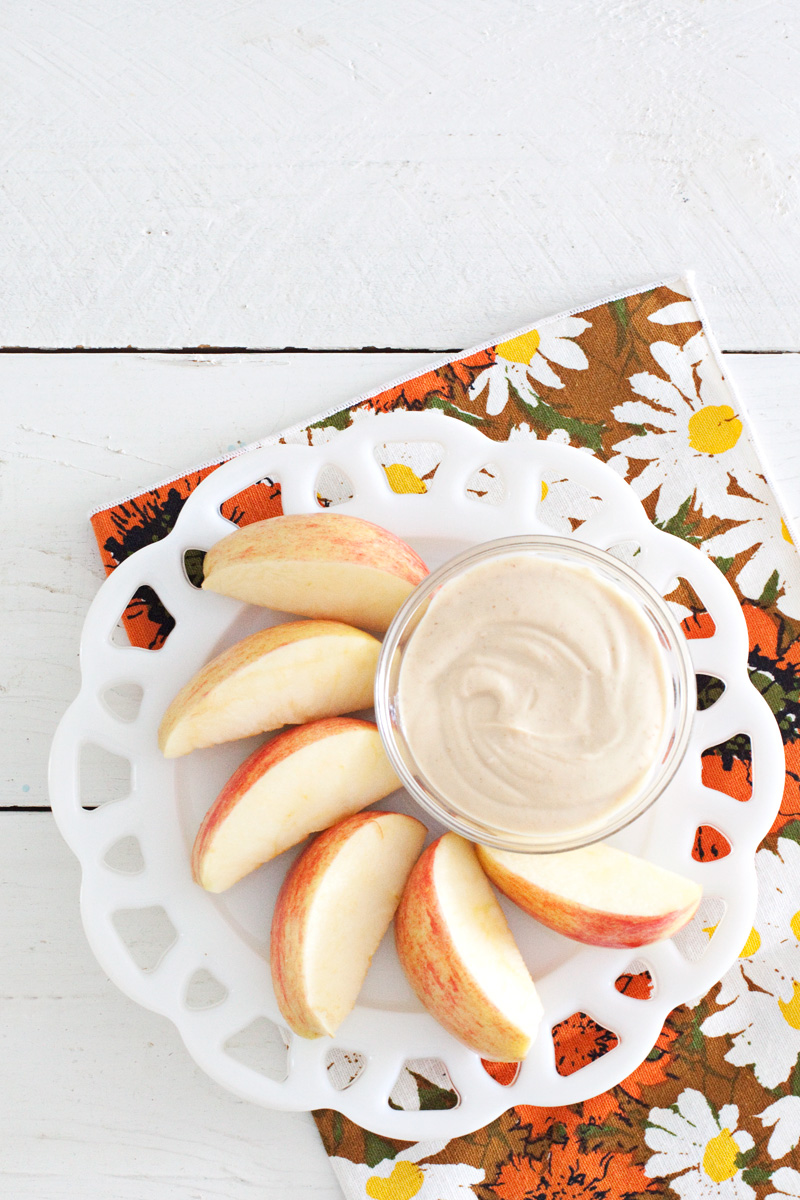 This is not a sponsored post, but it contains an affiliate link that supports this blog with your purchase.