Secret Spinach Fudgesicles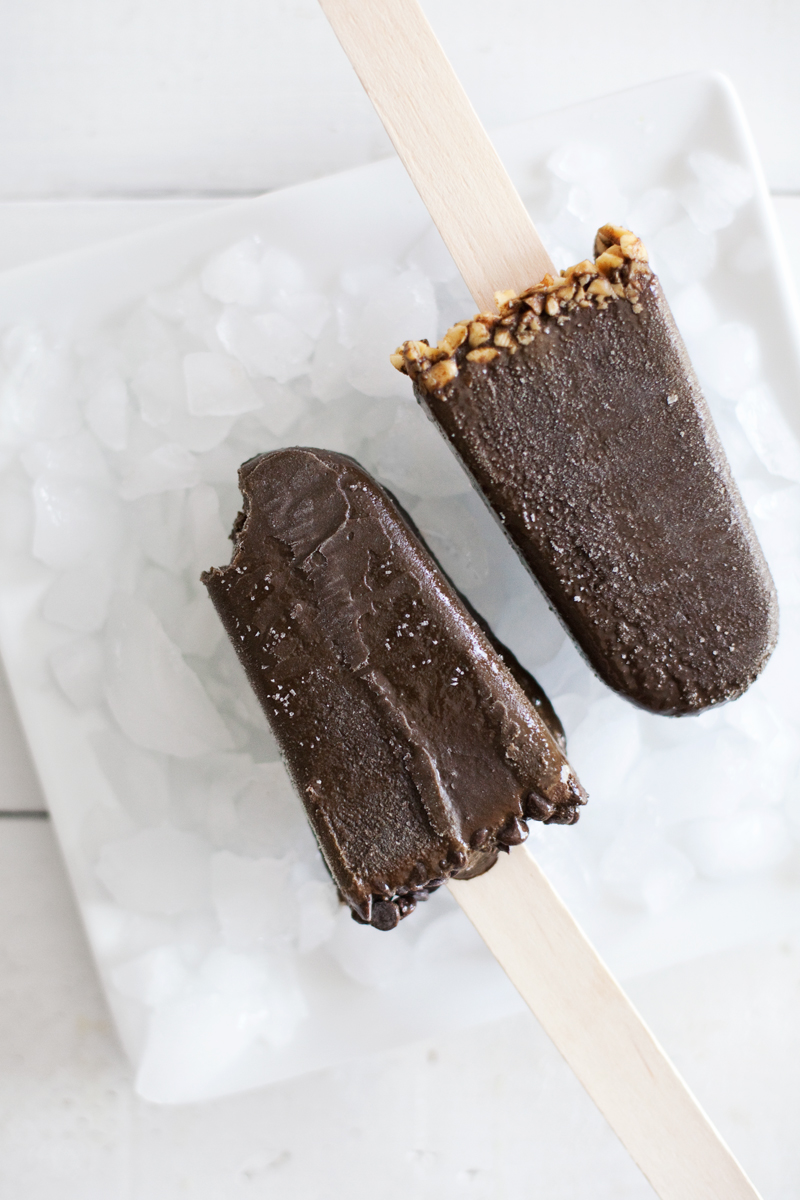 There are a few things in life I can't get enough of, and maybe the first thing that comes to mind is chocolate! But if I'm being a bit more practical, I also have trouble fitting enough iron, protein, and calcium into my daily diet. So does my opinionated toddler, who can't even be tricked into drinking green smoothies. What's a mom to do?
I partnered with Yulu Yogurt to create these decadent fudgesicles that have all the healthy benefits of a green smoothie, but with the appeal of a frozen chocolate treat. Lucy has been chomping them down, clueless that without the cocoa powder, these bad boys would be green! That's right, Lucy— GREEN! Mwahahahaha! In addition to the iron from the spinach, these fudgesicles are packed with protein and calcium. I wouldn't even bat my eyes too many times if you dared to call these fudgesicles health food.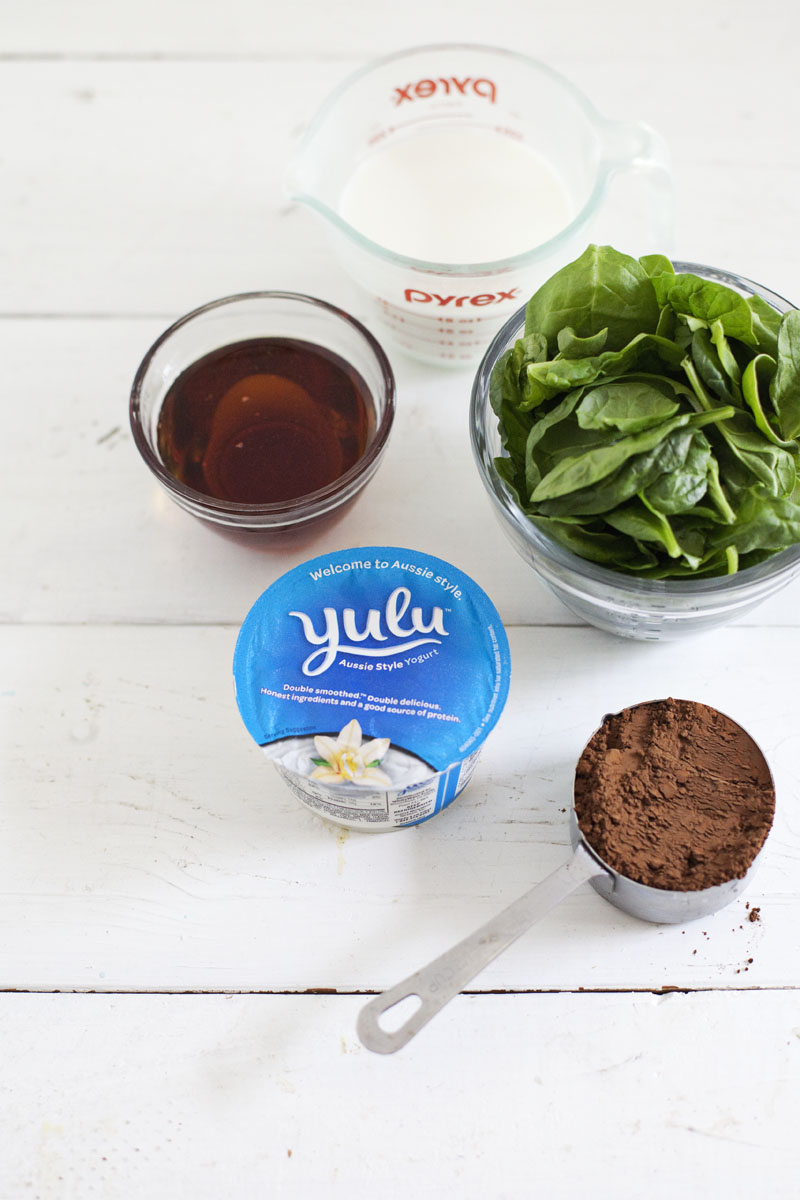 Yulu Australian style yogurt makes the perfect addition to this fudgesicle recipe, because it's extra creamy and not tart as you'd expect Greek yogurt to be. It's the perfect taste and texture to add to a decadent fudge pop, but the Aussie style yogurt is heavy on the protein (9 grams per serving), which is kind of a big deal, considering Lucy's tendency towards vegetarianism. Yay for tasty Australian style yogurt made in the U.S.A!

2 packs of vanilla flavored Yulu yogurt (total of one Cup)
1 Cup milk (I used whole milk)
2/3 Cup maple syrup
1/2 Cup cocoa
2 packed Cups of spinach
Pile all of the ingredients into a blender and blend on high until spinach is completely liquified with the other ingredients. You definitely don't want any visible spinach bits— the kids will find them, and then it's game over.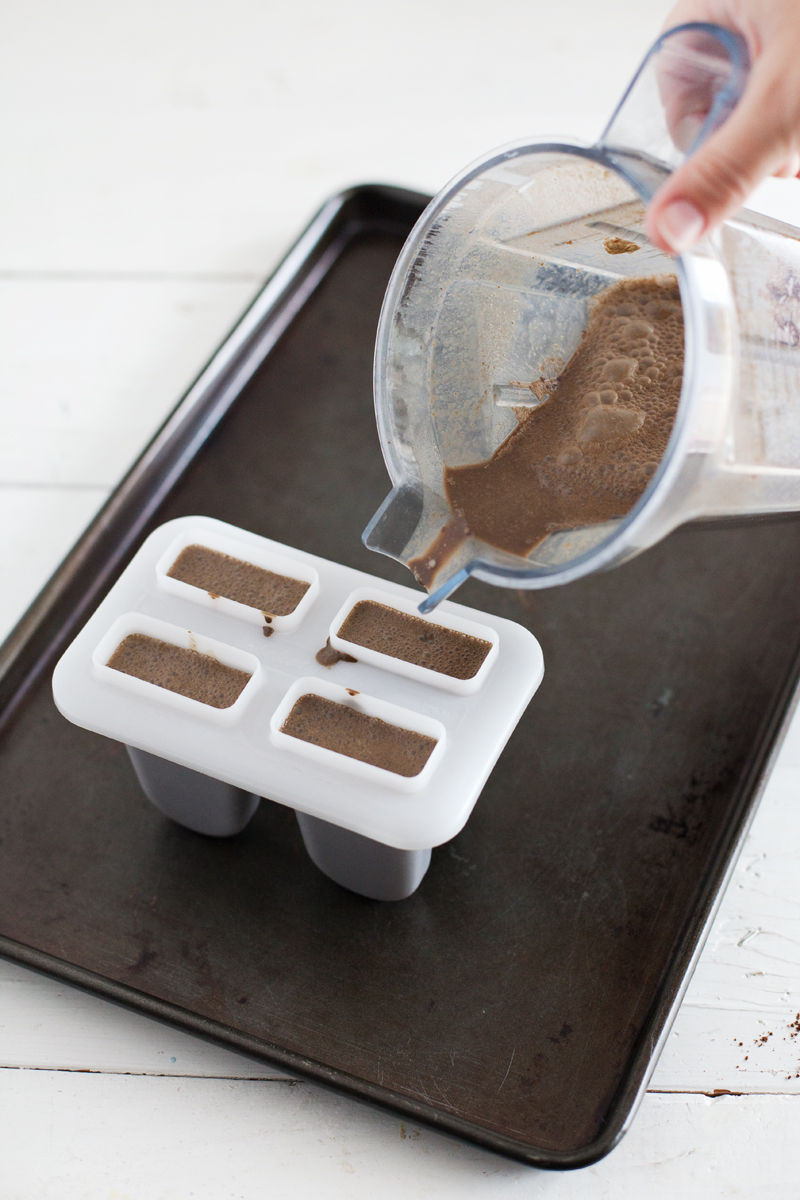 Fill your popsicle molds almost full, leaving a bit of room at the top for adding garnishes later.
Pop the molds into the freezer and set a timer for 1 hour.
After one hour, you can add popsicle sticks to the middle and garnish the ends of your fudgesicles with tasty toppings, like chopped nuts, mini chocolate chips, flaked coconuts, or even sprinkles! Push the garnish bits into the not-quite-frozen fudgesicles and return the molds to the freezer and finish freezing for at least another 3 hours or until solid.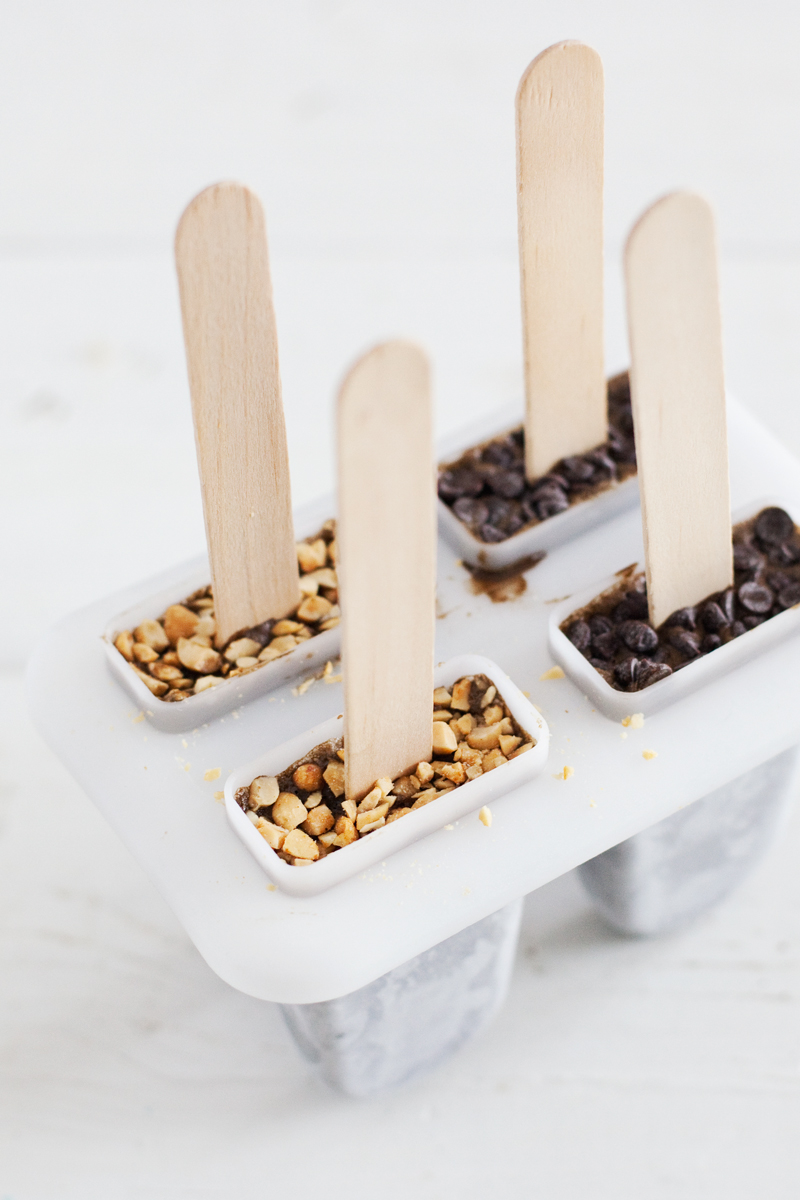 After my fudgesicles were frozen solid, I dunked my molds into a basin of warm water to loosen them, then they slid right out after a bit of wiggling. If you're serving your fudgesicles to a crowd, you might want to cover a deep dish with crushed ice and serve the popsicles on top to keep them from melting right away.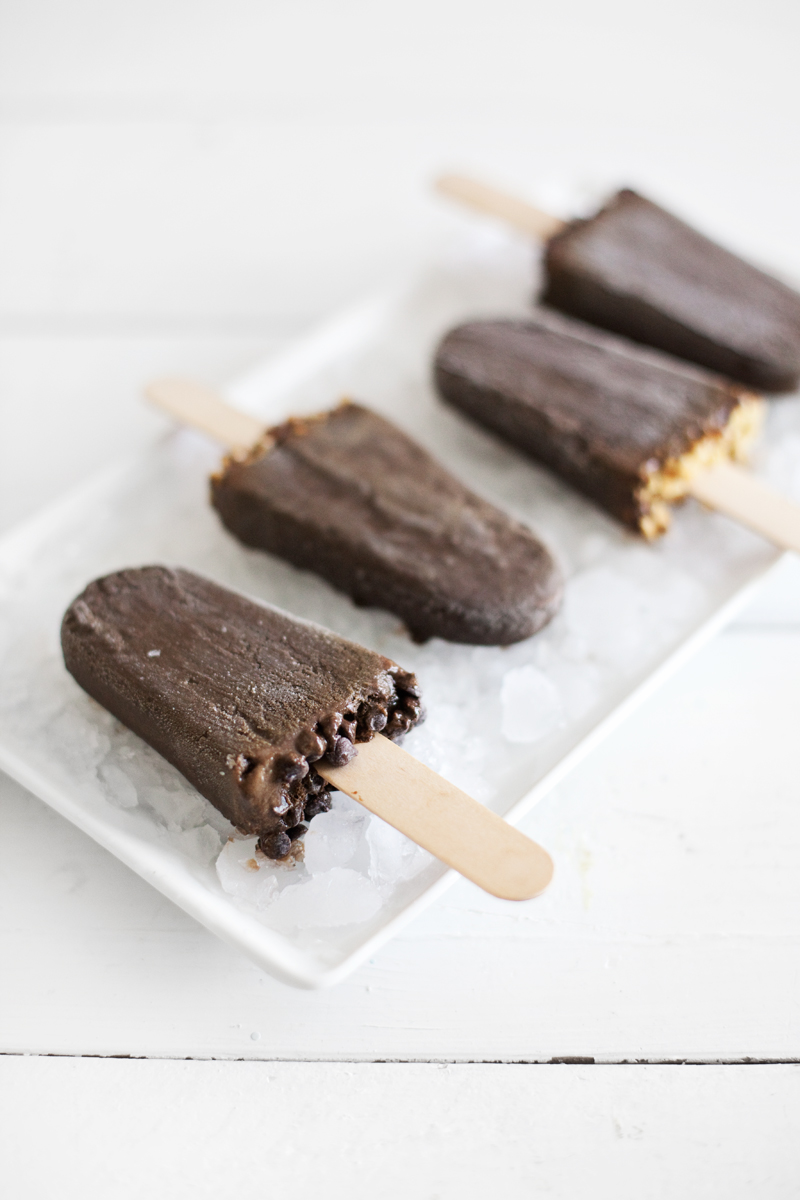 There ya have it, folks! A nourishing and delicious summer treat perfect for sneaking in some greens, thanks to the delicious taste and wholesome goodness of Yulu yogurt. And if you don't believe in hiding greens from your kids, this is an easy recipe to make with them! (Though I for one won't be divulging my spinach secrets any time soon.)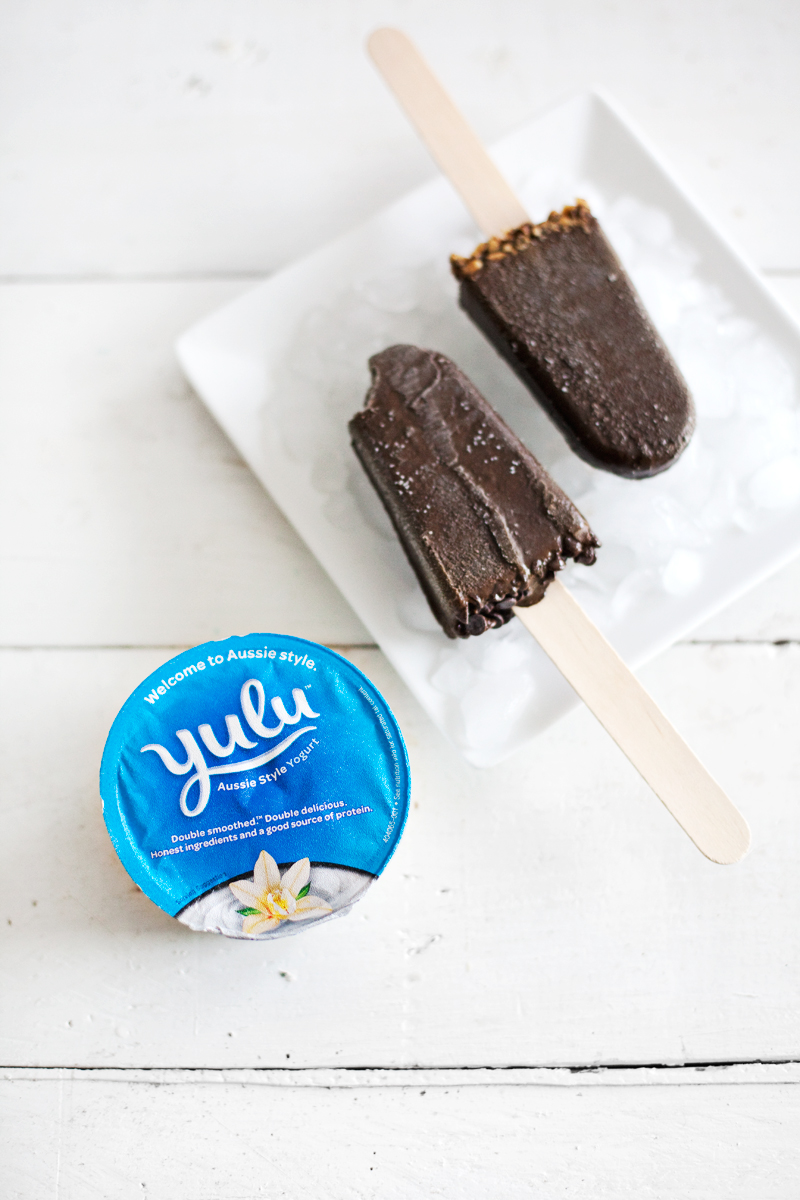 Yulu yogurt is available at the following grocery store chains: Giant Eagle, Kroger, Meijer, Walmart, Natures Best, Safeway, Shoprite, Albi, Stater Bros, UNFI, Ahold, HEB, Kehe, and Lucky.
This is a sponsored conversation written by me on behalf of Yulu. The opinions and text are all mine.