WHAT WE WORE | Summer Dresses & Bacon Grease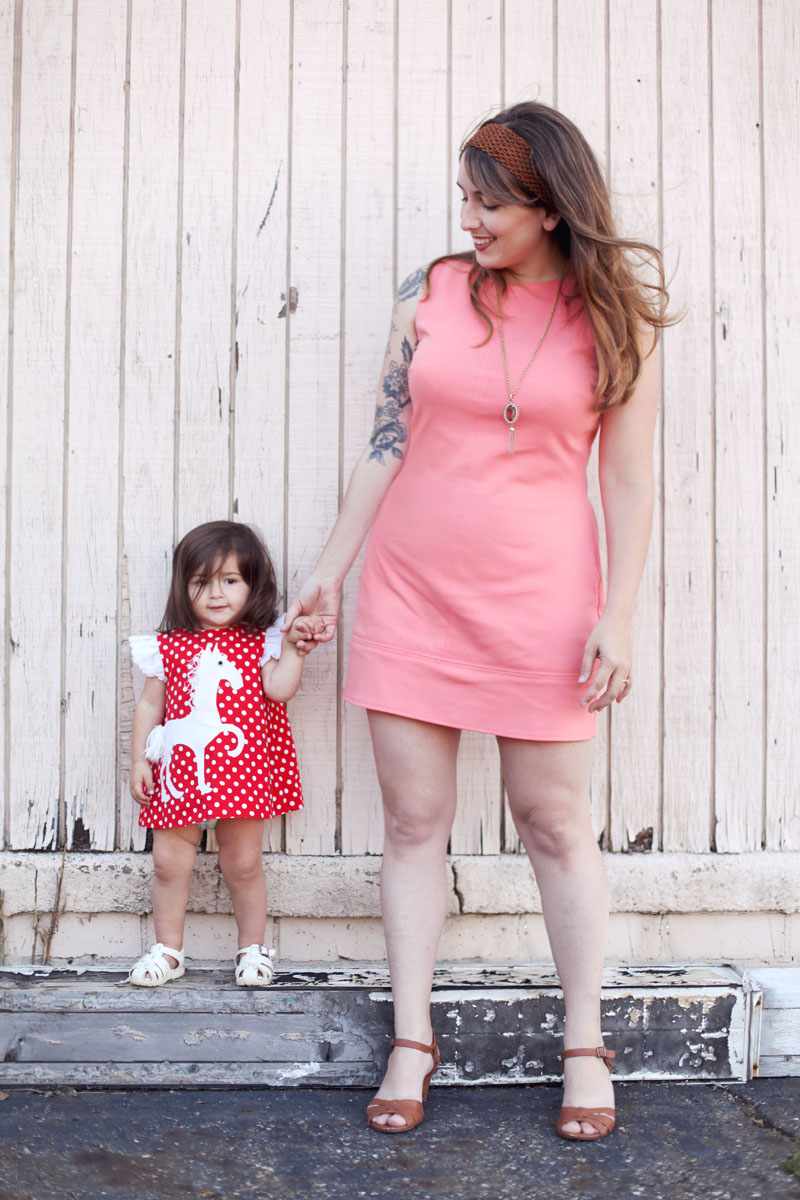 Sometimes you hear a great quote and it becomes your new life motto. When Don Draper directed his creative team with the famous line, "Make it simple, but significant," I knew it would be my new mantra. Lately I've been considering simple significance in most everything I do, whether it's analyzing my wardrobe, cooking dinner, or renovating our kitchen.
Lucy and I chose simple, all-inclusive outfits for our family dinner outing at a local restaurant that fits right in with Don's creative advice. Canton's downtown scene had been lacking excellent casual dining downtown until recently. You could easily find upscale restaurants and seedy dives, but the lack of moderately priced meals in a nice, casual environment pushed people like me to the suburbs for family outings. A couple of modest places have popped up to fill the void, but it wasn't until Deli Ohio opened last year that I said, "Aha! Yes— This is what we need."
A simple space with an attractive, and decidedly fuss-free dining room, it's the perfect spot to pop in for an amazingly delicious sandwich you can feel good about. The family who owns Deli Ohio works with local farmers to source ingredients, and I gotta say, the bacon alone is worth the trip! It's a great family atmosphere, and Lucy loves sitting still for her meal and then running around the open space with special permission from the staff. (They're really chill and their own toddler enjoyed playing with Lucy too!) We love it there, and Canton's better because of Deli Ohio. Be sure to check it out if you're in the area!
W H A T I W O R E :
dress: ASOS / shoes: Clarks / necklace: Avenue Antiques in Canton / bag: Cleveland's WMC Fest 5
lipstick: Laura Geller Rosato / waterproof lip liner: It Cosmetics Romantic Rose
W H A T L U C Y W O R E : 100% thrifted