Pop-Up Elopements with Emily Alt Photography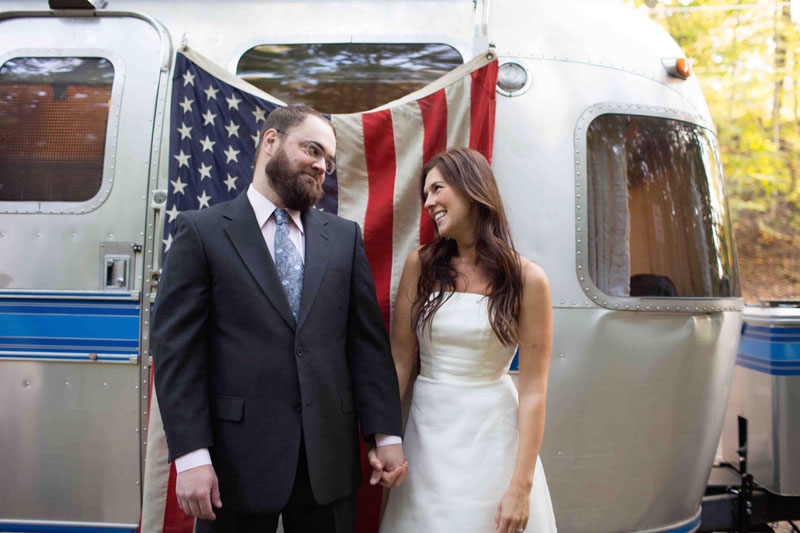 You've heard of food trucks and pop-up shops, but would you ever consider a pop-up wedding? Emily Alt, a seasoned wedding photographer, hit on this fun, low-stress idea for an elopement ceremony, and I think it's genius! If you're interested in a stress-free and super cute pop-up elopement, Emily is taking her trailer to a few U.S. spots like beautiful Traverse City, Michigan (June 13 + July 18), Santa Fe (April 4), New Orleans (March 23), and Beaufort, South Carolina (February 14).
Check out more of what Emily has to say about her pop-up weddings below, and visit her photography website to see more of her work.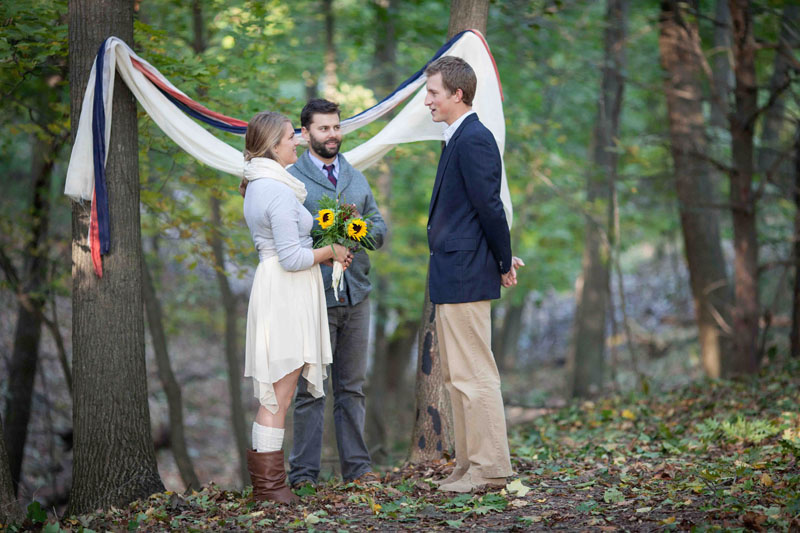 "Guys. Newsflash: Weddings and marriage are supposed to be fun. They aren't supposed to cause your hair to fall off with the anxiety of ensuring that everyone around you is okay. They are about YOU and your Tru Luv 4 Eva. I talk to a lot of people every day- the couple, vendors, family members, etc- all about planning the wedding, organizing the timeline, getting the cake cutting right, making sure the bridesmaids' dresses don't clash with the tablecloths and, honestly, it was getting a little insane.
"I realized that people were really overwhelmed trying to do a Pinterest-worthy wedding in 2014 that the main point of their day (The love! The passion! The marriage!) was getting lost in the shuffle. Pop-up shops are so popular for fashion and beauty projects, I figured, why not do a pop-up wedding? We'll take on all the stress of your wedding planning–you just show up for a great time."

"A pop-up ceremony` is first and foremost LOW stress for you. Again, I really wanted to make sure that couples weren't freaking out about planning their weddings, so a pop-up makes sure that is the case. Literally, you just have to show up, dressed and ready to say your vows, with your marriage license and we take care of the rest. I'm working with an amazing stylist for all the locations, Amy Baker, whom I met through another wedding I shot last year. She will be doing all of the florals, hand lettering, details and decorations- and she's absolutely awesome! Everything is taken care of, so it's sort of like a vacation- a version of the Las Vegas elopement without all the weirdness of Las Vegas, in a really cool city with a better, more healthy vibe.
"Since you can only invite 20 people, you know the folks who are going to be there are the best of the best. Or, you can make a Pop Up super intimate and just have you as a couple present. There's something really amazingly beautiful about saying vows to one another with only yourselves as witnesses. I think at the end of the day, the Pop Up allows couples to be themselves–a small, quiet, intimate elopement type ceremony in a cool city with an Airstream trailer as a backdrop? I wish I had done that!"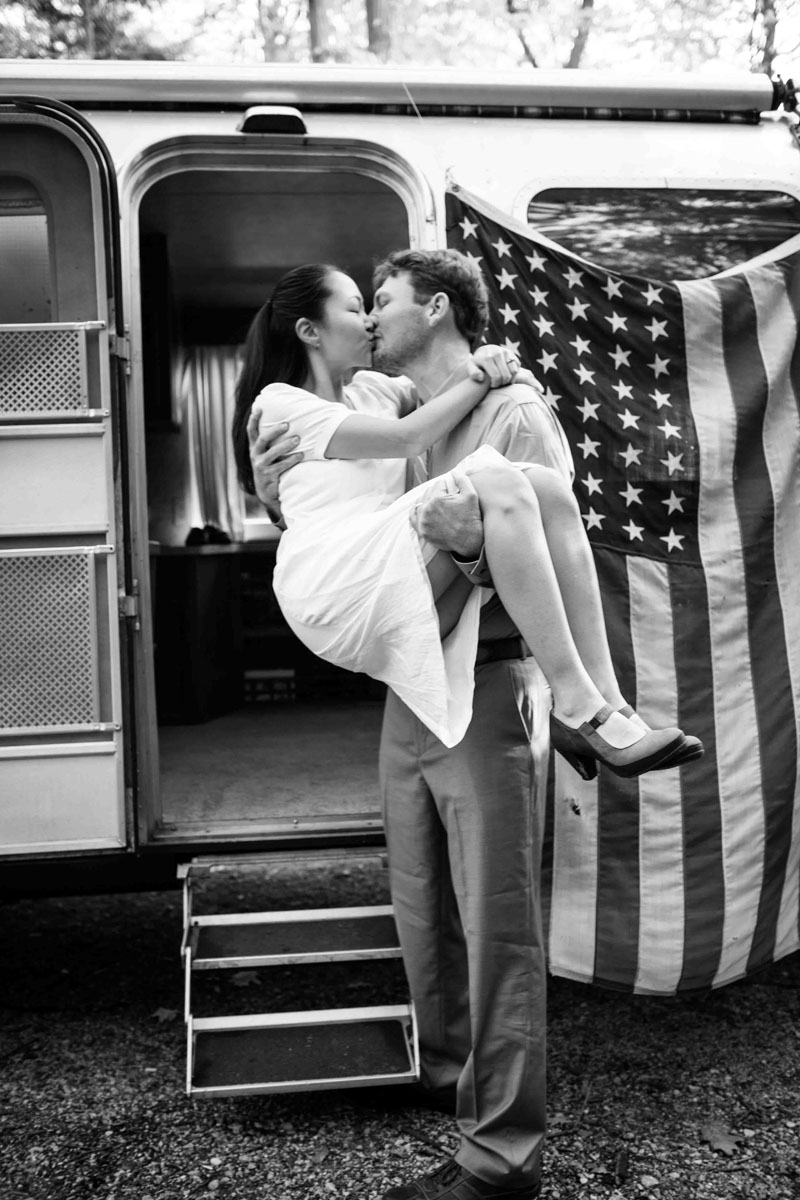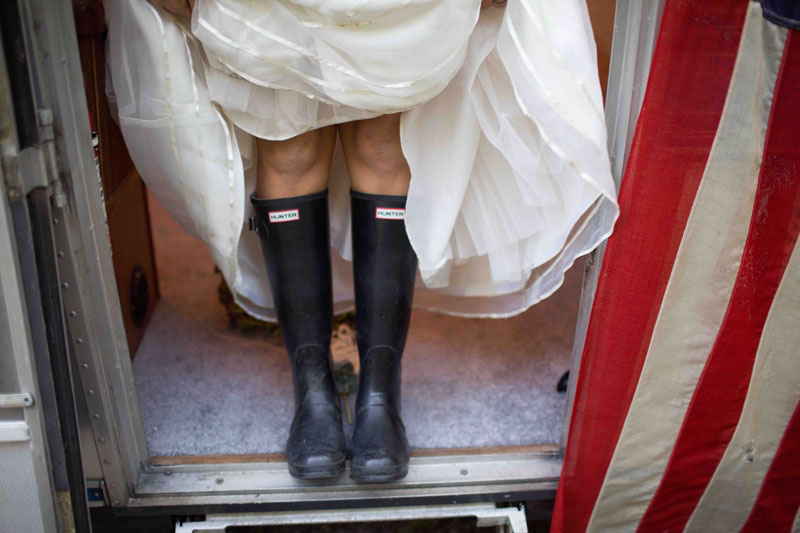 "Lots of people are up for throwing tradition aside and taking this pop-up route. Our couples are super diverse, some flying into the city of their choice just the two of them and treating it as an elopement, while others bring the whole 20 person group up to their favorite spot in Northern Michigan. Some couples are embarking on their second marriages, and others are working professionals who just don't have time to let wedding planning take over their lives. Most of our couples are pretty independent and creative types. You've got to be strong to tell your mom that you're only having eight people at your wedding!"

"We based the pop-up wedding locations off of a few things- First, our Airstream road trip would take us through these areas. We wanted to stay in the South as much as possible (driving a 31′ trailer over mountain passes in ice and snow is sort of my worst nightmare) so that is why most of the locations are in the South. We also love these cities–Santa Fe is our spirit animal city, New Orleans is loads of fun, and Traverse City is where we spend our summers, so they were all sort of no-brainers. If we do expand, we definitely want to go to Charleston, SC and Austin, TX next year. They're also pretty much the cat's pajamas. However, we would also love to take suggestions from readers!"
Check out Emily's current travel schedule here.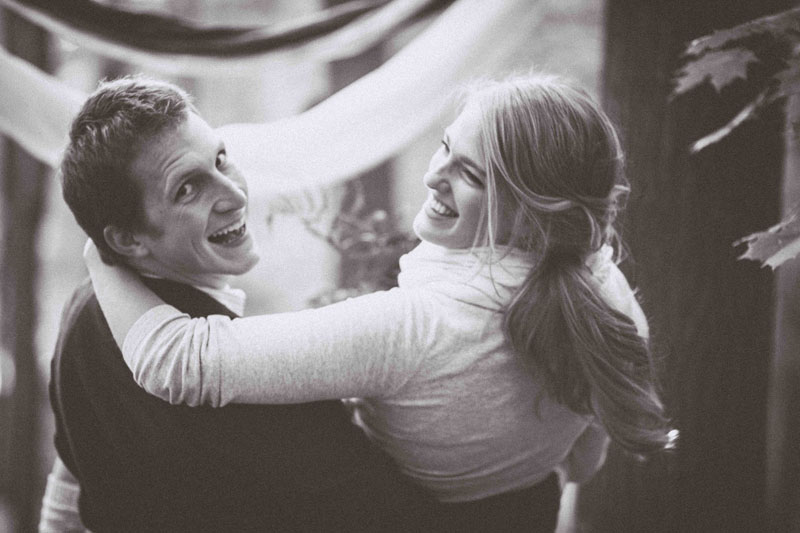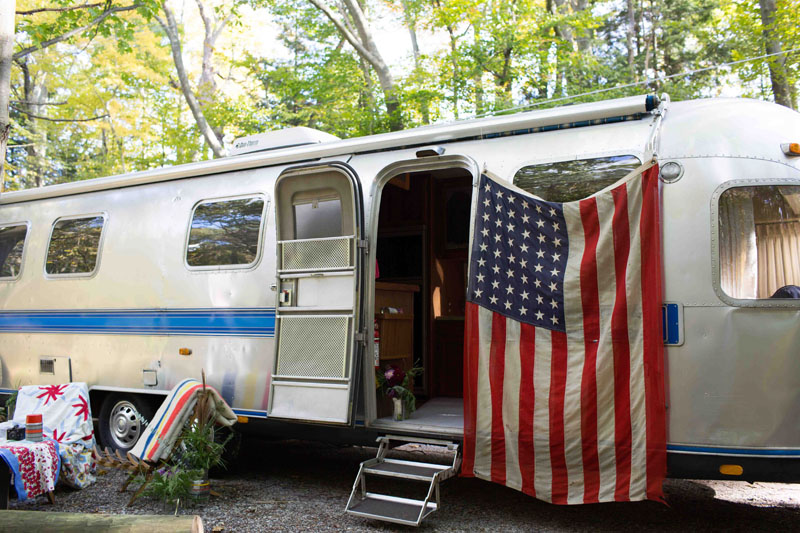 Emily Alt Photography is a sponsor of Making Nice in the Midwest. Click here to learn more about partnership opportunities.