WHAT I WORE: The Thirty Year Gap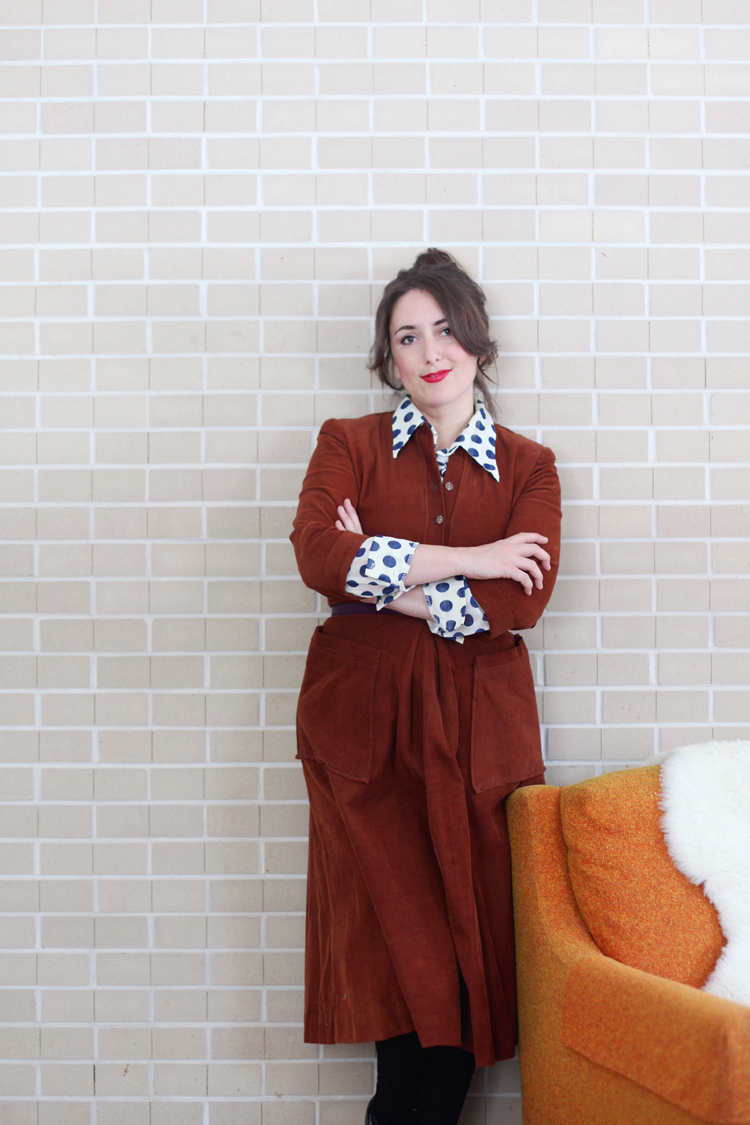 No age gap- no matter how big- is too big of an age gap in my book. And no, silly, I'm not talking about dating older men! I'm talking about assembling a wardrobe. So many times people like to label themselves by what style of clothing they enjoy wearing. Preppy clothes, grungy clothes, '90s clothes, or bohemian clothes. And I used to fret about where my style fit in all of these descriptors, because I like all of the clothes. I would wonder, hmmm… Am I more of a '60s gal? Then how do you explain my love for '40s fashion and '70s collars?
But then I slowly realized, the fun of vintage fashion isn't just about mimicking a certain style or decade, but for me it's about the modern mix of it all. Here I am wearing a '40s corduroy dress (at least, I think…) along with a '70s plus size blouse and modern booties. It all makes sense to me, because I like it. So I think I'm done with those silly labels. Unless, of course, they're those pretty labels that you find on vintage clothes. That's a whole different matter!
O U T F I T D E T A I L S :
dress: vintage / shoes: Franco Sarto / blouse: thrifted / lipstick: Tarte / tights: Hue