Vintage Shopping Mistakes to Avoid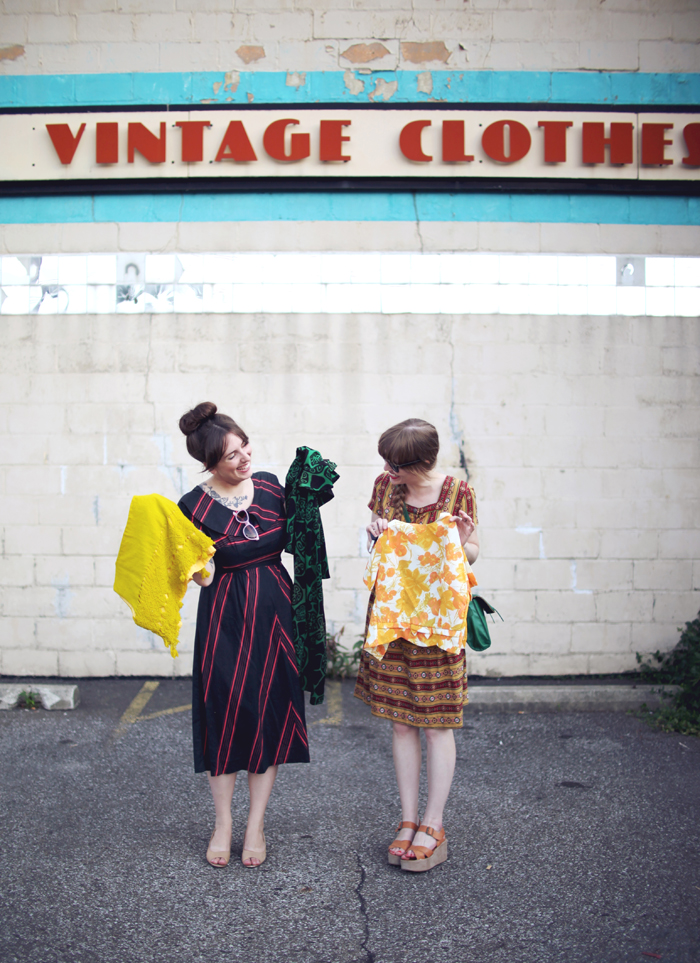 If I've ever gone missing, you might want to wait to alert the authorities. First, check out Sweet Lorain in Lakewood, Ohio. I might be there, buried under a pile of fancy hats or lost amongst the racks and racks of vintage clothing! Recently my dear friend Allie and I made a trip there and walked away with a few treasures. I sported the lovely chartreuse crop top I found there recently in an outfit post here on my blog, but was disappointed when I returned home and discovered the dress I had purchased was discolored in some areas. I though, gee whiz, I'm too experienced to be making rookie mistakes like this! Then I thought… you know, I really have earned a lot of vintage shopping street cred through the years- why not share some advice?
So, head on over to Babble where I posted 10 Vintage Shopping Mistakes to Avoid. Basically the best advice I've ever given the universe. You're welcome!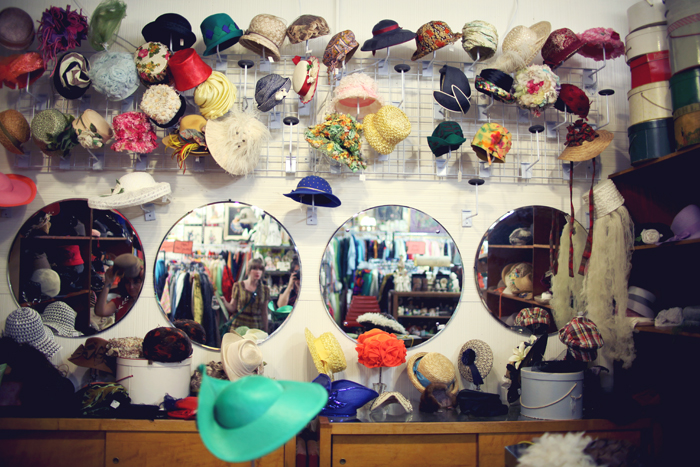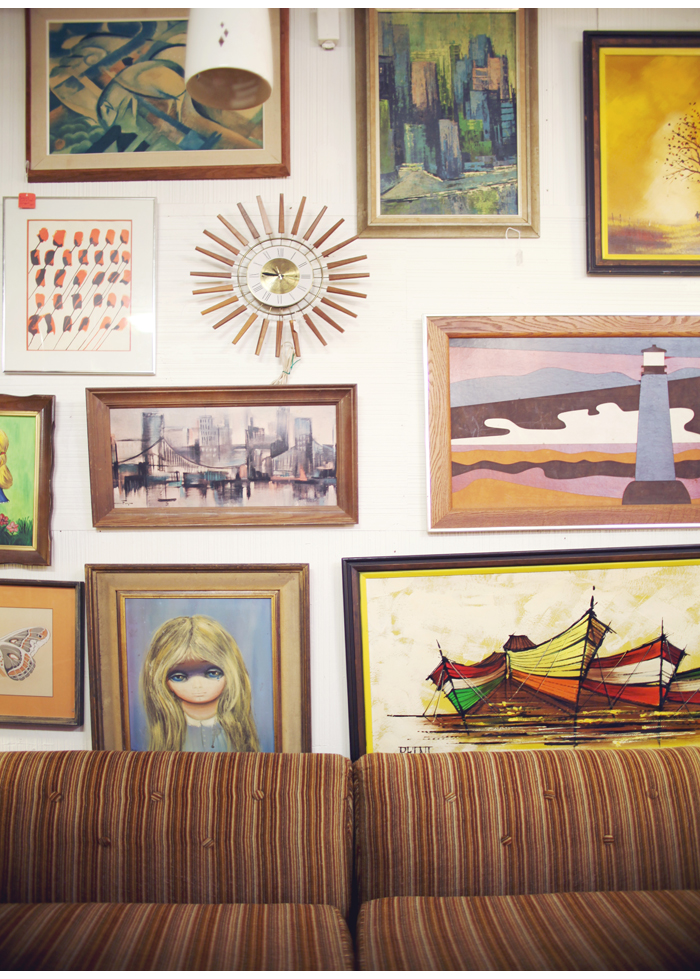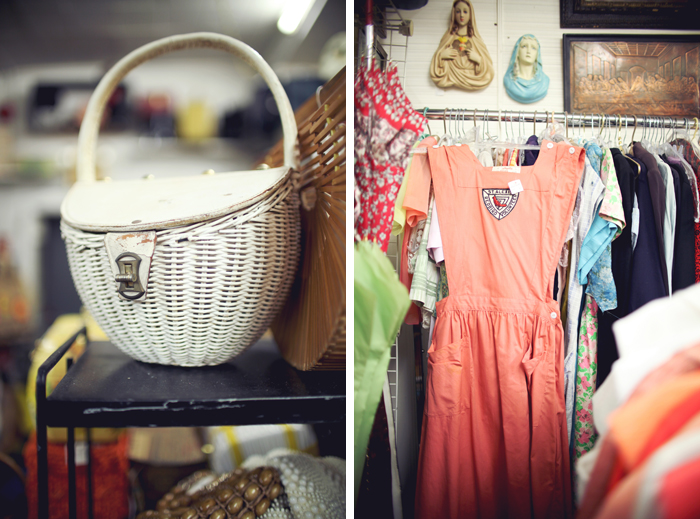 If you're traveling through Northeast Ohio, or maybe you're from here and don't know a lot about the vintage scene, you'll definitely want to stop in at Sweet Lorain! It's on Lorain (surprise, surprise!) west of downtown Cleveland, across the bridge. On Saturdays, the Westside Market is a great place to stop in to pick up produce, flowers, and a delicious meal (especially yummy crepes with all kinds of fillings!). After breakfast as the Westside Market, I love shopping the area vintage shops, like Sweet Lorain, which is right down the road.
The inventory at Sweet Lorain is vast and can be overwhelming. So be sure to plan lots of time to spend browsing! Even Phil enjoyed looking around, even though he's not into ladies' clothing. Thank Jesus. But he did like all the fun magazines and knick knacks they have in abundance. Prices at Sweet Lorain are moderate for standard vintage shops, but a little high for Northeast Ohio standards. Their prices to vary quite a bit, so sometimes you might be surprised at a high or low cost for the item you're interested in. You just never know! If you're looking for more affordable vintage, I'd check out the Falls River Square district in Cuyahoga Falls or Chelsea's Vintage and Costume shop in Lakewood also. Another place to visit in Lakewood is Flower Child, whose prices and inventory are comparable with Sweet Lorain. Check out my Flower Child visit here!