COCKTAIL HOUR | Hazelnut & Lime Cocktail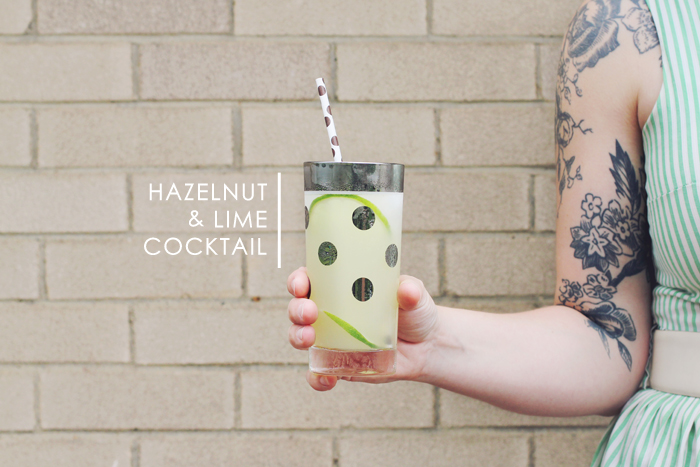 After returning from a trip to Thailand, my good friend Josh served me this drink which immediately took its place at the top of my favorite cocktails list. He called it The Monk Gets Fresh, as an homage to the special ingredient, Franjelico- the hazelnut liqueur dressed as a monk. The cheeky name is right on- this drink is fresh, tart, and a little bit nutty. The Franjelico and lime pair together in a way you might expect in Thai cuisine, but in cocktail form will take you by surprise at their absolute (No pun intended, since I used Tanqueray.) deliciousness.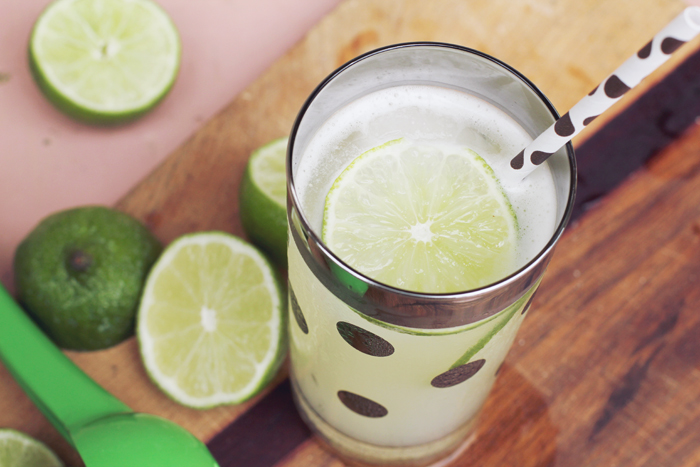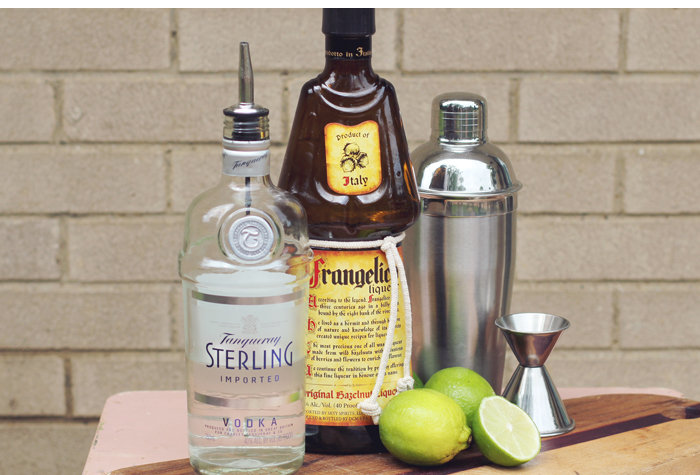 2 ounces of vodka
1.5 ounces of Franjelico hazelnut liqueur
1 large or 2 small limes
6 ice cubes
(optional) jigger for measuring ounces
(optional) lime juicer

Fill your cocktail shaker with two ice cubes. Slice both limes in half, cutting two slices to set aside for garnish, then juice them into the cocktail shaker. Add the vodka and hazelnut liqueur and shake until the ice is completely melted. Place two ice cubes in an 8 ounce glass, add one lime slice, cover with last two cubes, then add the contents of the cocktail shaker. Top with the remaining lime slice for a garnish, and enjoy your Thai-inspired hazelnut and lime cocktail!