And Life Goes On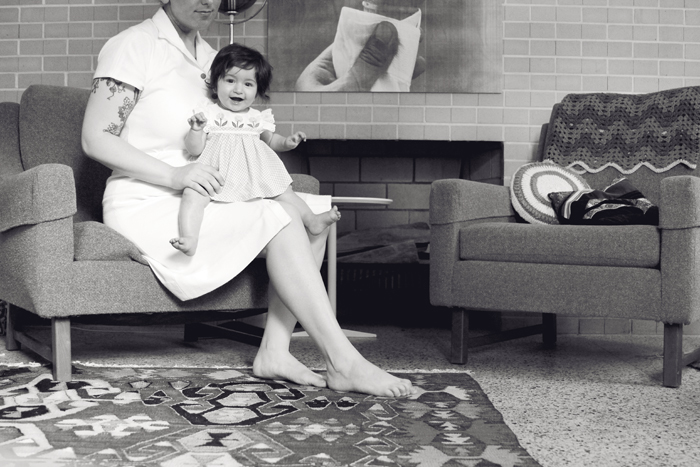 I sort of left you all hanging there, didn't I? I started radiation therapy at the beginning of May, and it definitely challenged me in many ways. Mostly, I found myself spending 3 hours driving to and from Cleveland every day just to get to The Cleveland Clinic. I had visits with doctors, therapists, nutritionists, nuclear body scans, and the radiation machine. At first, it didn't feel like the radiation machine was really doing anything, but after a week, I felt it taking its toll on my body and emotions.
I don't have time for anything except cancer.
At least, that's how it felt during my treatment. I felt pretty grumpy a lot of the time, and decided it was best for the general public if I mostly stayed off social media, and keep my complaints to myself. It was an interesting departure from every day life, getting to connect with people who were suffering from terminal tumors, who were so upbeat and happy to see me and Lucy every day. Of course, there were those who were obviously very depressed as well. I like to think that Lucy helped brighten their days with her antics and general cheerfulness. And as sad as this might be, seeing those people who were not doing well actually made me feel much better about my situation. It could be much, much worse!
So, what was radiation treatment like? Well, they fashioned a plastic mask that strapped me down to a plank, then they would leave the room, and I would lay there while a big disc rotated around my head and neck zapping radiation into my body. The first side effect that I experienced was mouth sores. I had water blisters pop up any time I ate. Then, my mouth became very dry and eating was too difficult to enjoy. It got worse when my throat became raw. The red burns on my face and neck were just glimpses of the burning that was going on inside my body. Any flavorful food on my throat felt like razorblades, and when my saliva glands started working, they would clog up and my mouth would break out into blisters again. Once I completely lost all taste, it was actually easier, because bland foods didn't irritate me as much, and I didn't mind eating bland foods. I just have to make sure they're moist, so I can get it from my mouth to my stomach. You'd be surprised how challenging it is to eat when your saliva is barely there, and more like a thick paste coating the tongue.
I had been using food as a coping mechanism basically since Christmas. Facing a dangerous surgery, learning that I have cancer, and then hearing about how difficult radiation would be, I basically treated myself to eating anything I wanted whenever I wanted it. I gained back the weight I had lost post pregnancy, and basically hated getting dressed because none of my clothes were fitting me right. Which might explain why I sort of quit posting outfit shots here, eh? Once I lost my taste and ability to enjoy food, it really forced me to look at how I was treating food. I became depressed because I JUST WANTED A DAMN COOKIE! But eating a cookie when your mouth is like the Sahara Desert, and your taste buds are hibernating… well, it's just not really eating a cookie. And nothing can be more frustrating to a stress-eater!
Basically, I barely ate anything for about a week, and that resulted in me feeling even worse. My energy plummeted, and all I wanted to do was lay in bed and sleep. Somebody wake me up in 5 months when I'm back to my normal self, I thought. Since the nurses warned my family that I would be very tired and would need lots of rest, they all pitched in and helped me rest. I laid around feeling awful and sad, sipping on my stinky Boost very high calorie drinks. When suddenly I decided enough was ENOUGH! I need to take this opportunity to start eating completely clean, as difficult as it is to eat real food, and give my body the best food I have access to. And, imagine this, as soon as I changed my diet, I began feeling great! I learned what not to eat in order to keep my mouth from breaking out into blisters, and even got enough energy to start exercising! During radiation! The people at the hospital literally thought I was joking when I told them I had begun to get up early every day before treatment and exercise.
Well, now I'm finished with radiation, and in three months I should be back to my normal self! And my scans showed that there is no more cancer in my body- so it looks like we caught the bugger just in time to save my life! I'm so full of joy, and after a lot of introspection, I have definitely settled at a point where I've reevaluated my life and know where I'm going from here.
I need to start living differently.
After discovering how amazing my body felt when I treated it properly, I've become obsessed with eating clean and exercising my body. I guess when you get cancer at such a young age, it really shocks you with the realization that you are not invincible. And when you pollute your body frequently (as I did) and neglect exercising your body (as I had been doing since I graduated college), you really don't stand a chance. Life is too short to spend it in hospitals as I have been doing for the past several months. And life is too short to hate the way you look and feel in clothes! (…or out of clothes, for that matter!) I know I talk a lot about body confidence, and I still stand by the things I've said. You can be confident in your body no matter its size. But I had to face the truth that I was thirty pounds overweight (when did that happen?!), at risk for heart problems, and because I was neglecting my body, I really was starting to become ashamed of it. That started taking its toll on me emotionally, and also in respect to how I allow my husband to love me and my body. Not good.
So! You guys, I am making a major life change, and will definitely be investing more time into taking care of my body and preparing well balanced, healthy meals. I won't barrage you with everything to do with it here, but if you want to follow along with my journey to get healthy and lose weight, you can follow me on My Fitness Pal (my SN is MandiMakes) and follow my Tumbler called Mandi Makes Progress. My Fitness Pal is so great, because I can set my calorie goal, and then make sure all of the calories I'm eating are fulfilling all of my body's nutritional requirements. I have target percentages for carbs, fats, and proteins, and also make sure I'm getting enough nutrients like iron and potassium- easily seen in the charts that are updated as you add your food for the day. It was a lot of hassle at first, but I'm making it a habit, and since it saves the food I frequently eat, it's became much more convenient to use. As far as my Tumblr blog goes, I'll be posting my before and after pictures as I progress (first set will appear on the first of July, since that will be a month since I began the change), inspirational photos (basically before/afters for weight loss, and healthy looking fit bodies), healthy meal and treat ideas, and inspirational quotes (I used to hate those, but sometimes they really do help motivate me!).
Oh, and guess what?! Lucy is growing up so fast! She's nine months old! Life is changing pretty quickly around here!