COCKTAIL HOUR | The Molly Ringwald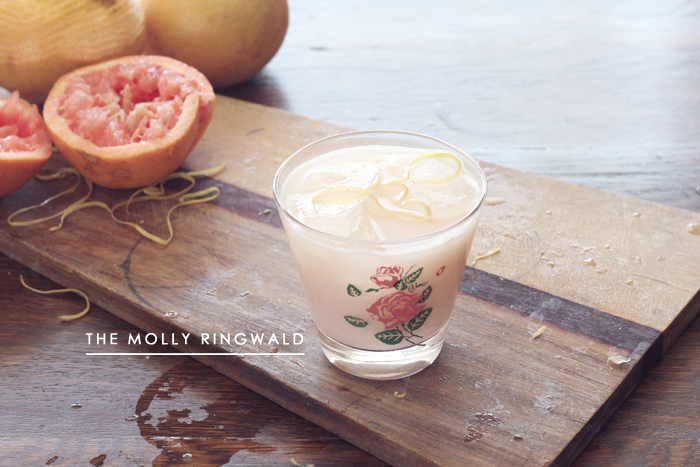 The change of seasons always brings about excitement for new produce at the market, but also an urgency to enjoy the last of what's currently in season. Grapefruit happens to be a favorite of mine, and I'm always a little sad to see its price rise, so I'm stocking up and enjoying it while I can! Utilizing some bare supplies I already had on hand, I thought I'd try using my favorite citrus fruit in a fresh cocktail perfect for Springtime. This pink grapefruit cocktail is so pretty and subtly sweet, I decided to name it after my favorite Brat Pack member and the star of Pretty in Pink: Molly Ringwald. Turns out, I enjoy it just as much as I do the movie!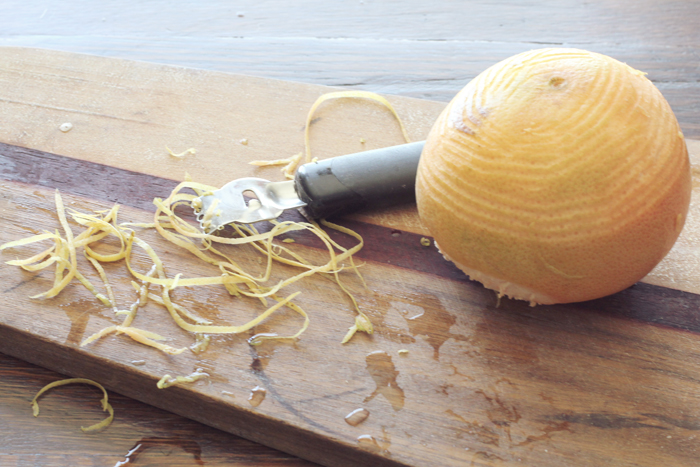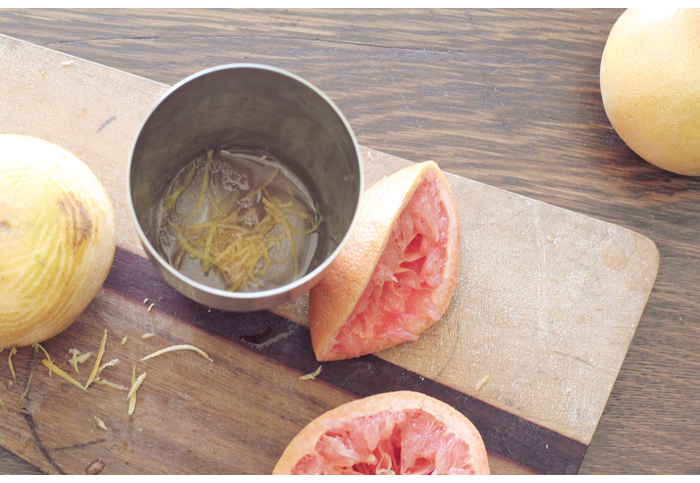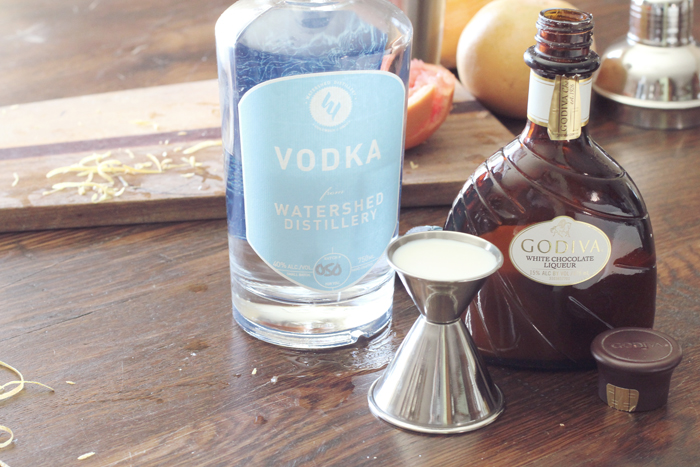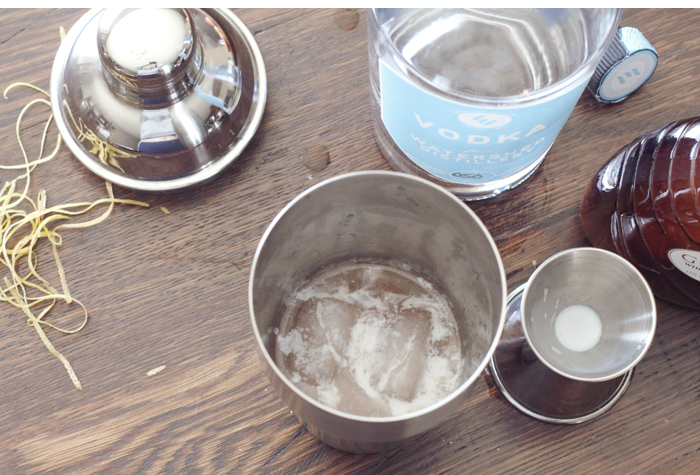 Beginning by zesting your washed grapefruit. You'll want some longer strands to save for garnish, but you'll also want to get some zest from past the grapefruit peel and into the rind to shake with the other ingredients. Next, cut the grapefruit in half and squeeze out the juice into the cocktail shaker over one (or two) ice cubes. Dump about a teaspoon of grapefruit zest on top, then using your jigger, measure out 2 ounces of vodka and 1 ounce of Godiva white chocolate liqueur into the cocktail shaker. Shake until the ice cube is almost gone, and pour through the cocktail shaker's strainer over ice. garnish with some of the reserved grapefruit peel, and enjoy!