DIY | Knit Cloud Pillows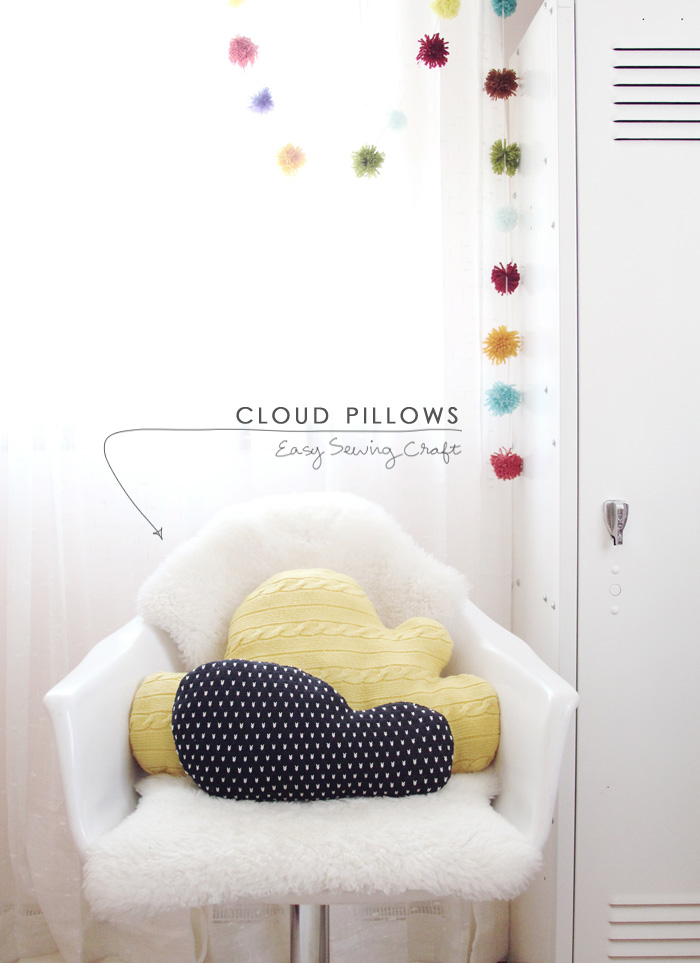 There's quite a selection of great cloud-themed kiddo decor out there these days, between the mobiles, art, and pillows. I wanted to get in on the fluffy action without picking up knitting needles or spending much money on buying something new. So I looked through the aisles of sweaters at our local Salvation Army, and settled on one sunny, one cloudy, and both in great condition sweaters to be cut up and made into pillows. Check out my easy instructions below to make your own!

2 old sweaters in good condition (or a usable portion in good condition)
fabric scissors + regular scissors
matching thread
sewing needle and sewing machine (machine optional, though very helpful!)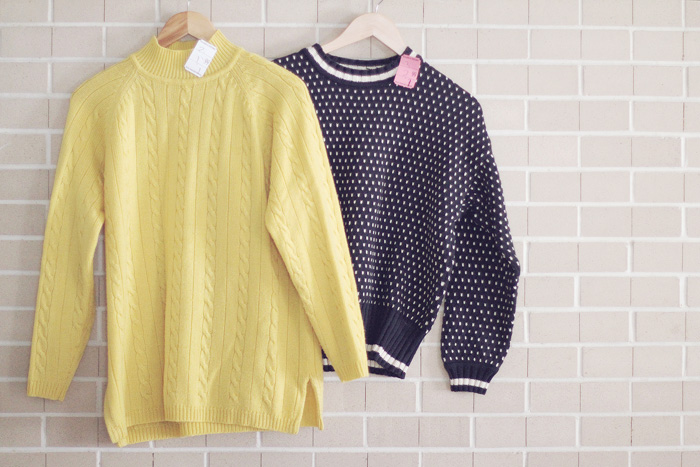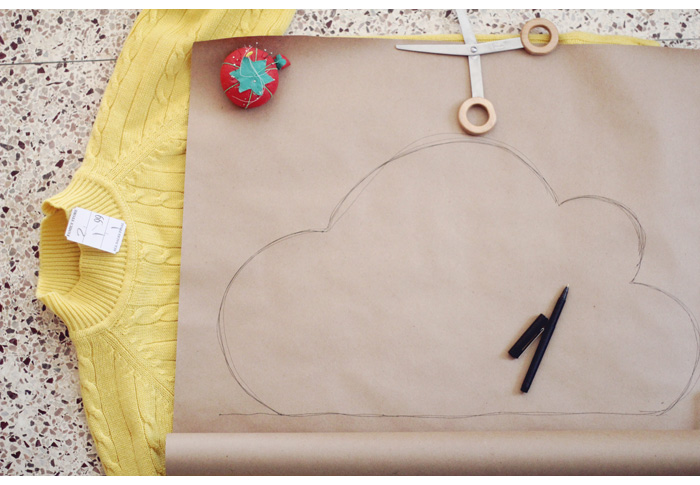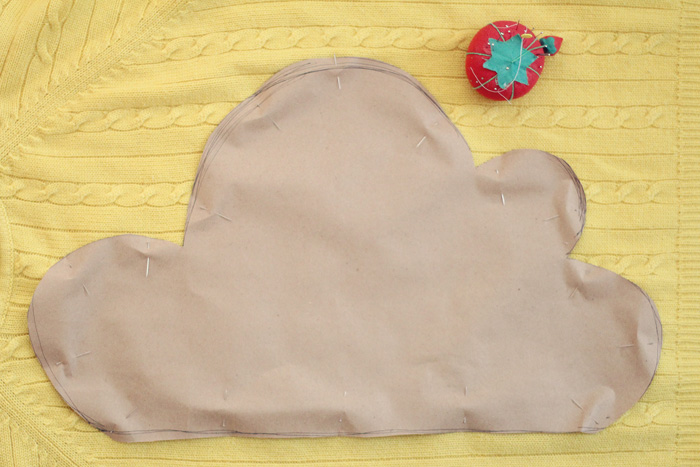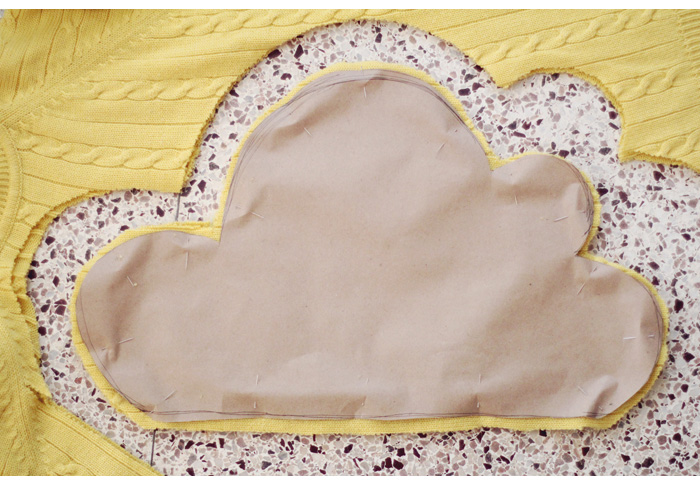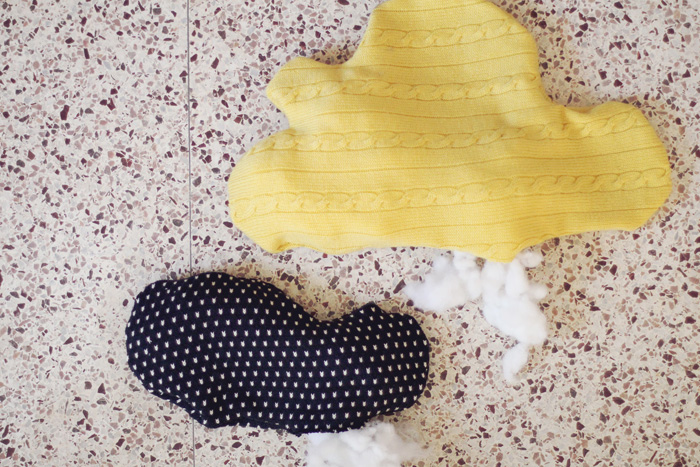 Lay out the kraft paper over the sweater you want to use for your larger cloud. Trace the outline of a cloud shape you like (keeping the bottom of the shape a straight line), and cut it out. Pin the paper onto the inside-out sweater, being careful to keep the lines or patterns straight along the bottom edge of the cloud. Cut out the cloud shape from the sweater, remove the paper, then pin the two sweater pieces together. Sew 1/2″ around the edges, leaving a 4-5 inch opening in the middle of the bottom. Flip the shape right-side-out, stuff it with batting, then hand stitch closed the opening at the bottom. Repeat this process with a smaller cloud shape that compliments the first cloud.
These thin little cloud pillows are resting on the rocking chair in Lucy's room, and I can't wait to one day see them on her big girl bed! I hope she likes them as much as I do.