Freelance Ain't Free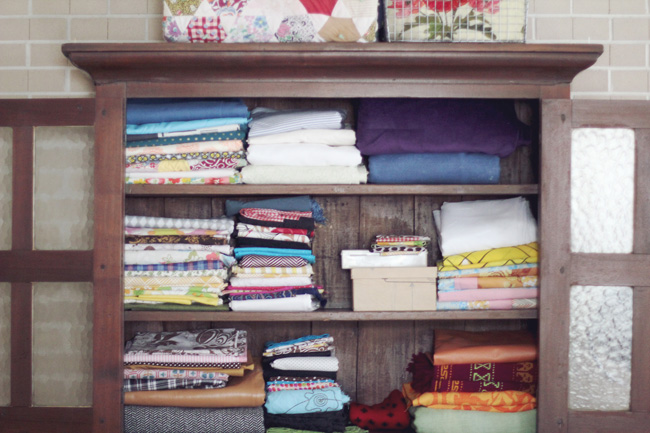 Working at home is certainly the life for me. Filing taxes for four different jobs, keeping detailed inventory records, wading through piles of receipts, and dealing with a bottomless e-mail inbox for three different accounts. Oh, what fun! Seriously, though, freelance is very fulfilling work, and it's definitely worth all of the extra burdons that nobody really talks about. But I'm beginning to feel the strain.
For me, being an entrepreneur and a freelancer means my work takes over my home, and essentially, my life. In my living room, I stash away craft supplies and materials where most people might store treasured collections or media equipment. The bottom of my dining room hutch is packed full of papers, and an entire bedroom is packed with Fine & Dandy Vintage inventory. My office is also the dining room, and my break time is filled with baby talk and Fisher Price toys.
I recently filed my taxes, and after promptly rewarding myself with some chocolate, I began to evaluate my freelance life. You guys, as Mikey Burton so aptly screen printed, freelance ain't free. It's a lot of work, and can cost a lot of money to even get things started. For me, I don't think it will never be super rewarding financially, and it's difficult to stick with it when I'm being pulled in many different directions with my family life and work life. I've been considering cutting back some, but I don't want to give up anything. I love everything I do! And I find it very fulfilling.
It's stressful at times, trying to balance so many little jobs here and there, along with my family and social life. I try to keep my mind straight by only working on certain jobs on one day, and not even acknowledging that the others exist until another day when I face their duties. I'm not sure if that's good, or a bad thing, but it's helping to keep me sane. Some days, I admit, I feel like I'm floundering, but others I feel like I'm on the top of my game. But more often than not, I am amazed that I made it through another day and wonder if I will be able to make a dent in tomorrow's to do list. My days are flying by, and I seem to look at them more as another list to conquer than another day to enjoy and feel fulfilled. And that realization has made me really think about cutting back.
So where do I draw the line? Do I decide what to stick with based on what brings in the most money for our family? Do I cut out vintage-selling and win back some square footage for our home? Do I quit doing wedding photography, and focus more on the quality of this blog? I know I won't give up on design, and I'll probably never stop blogging. But somethin's gotta give. And as a lot of new mom's who've gone before me have discovered, it's going to take some time to figure out.
(Pssst! See me wearing Mikey's Freelance t-shirt here!)