Guest Bartender Makes: JARJITOS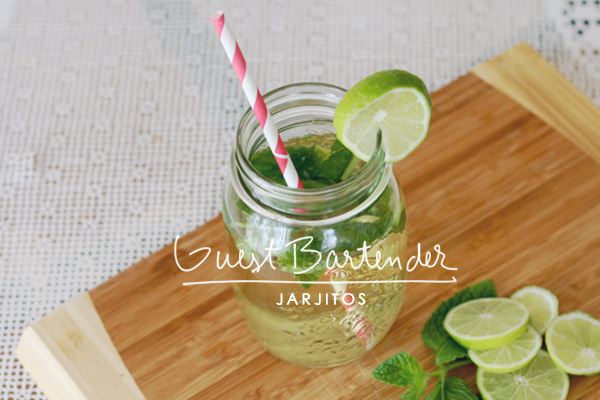 Today my  blogger friend Amanda Thomas of Here Comes the Sun shares her take on a fresh favorite- vodka mojitos in a jar! Here's what Amanda has to say about the drink:
It's summertime here in New Zealand at the moment, and there's nothing quite like a fresh and fruity cocktail to get you through a heat wave. Mojitos are traditionally made with white rum, but in our home we have a tradition of making them with vodka and we think it tastes just as good! If you want more of a fruit-kick it also tastes great with a flavoured vodka like strawberry or passionfruit. The mint leaves give it a beautiful fresh taste and it's always a hit at picnics and dinner parties. Enjoy!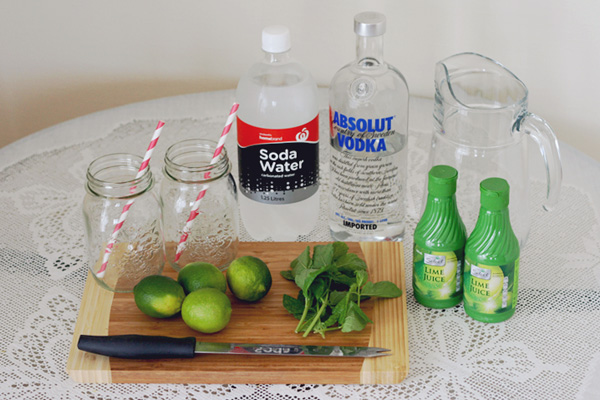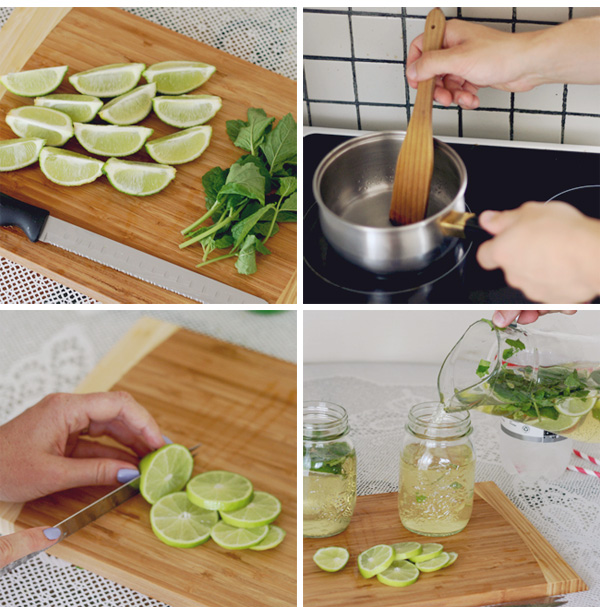 Large glass jug, mason jars + straws
500ml Vodka
750 ml soda water
1 cup lime juice (fresh if possible, we had to use bottled as we couldn't get enough limes)
4 fresh limes
16 sprigs of mint leaves
4 tbsp sugar
Ice cubes

Cut up four of your limes into wedges and place them into your jug along with the vodka and soda water. On the stove, melt equal parts sugar and water until the sugar is dissolved and add this syrup to the jug as well. Mix in fresh mint leaves (crush them a little first so that the essential flavours are released) and one cup of lime juice. Stir the jug and serve into jars filled with 3-4 cubes of ice. Slice your final lime through the middle to create circular segments and place one segment on each of the mason jars for garnish.