A Heathy[er] Valentine's Day Chocolate Box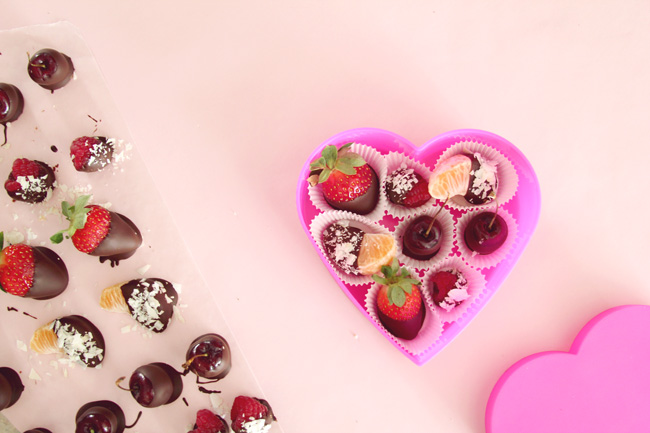 Just when we were all getting into the swing of a healthy new year, Valentine's Day sneaks in, tempting us with cream filled chocolates and decadent desserts. I wanted to treat Phil and I to something special for our sweet tooth(s), but not with anything that would totally undo our recent healthy decisions. It didn't take me long to figure out a solution! Dark chocolate combines perfectly with unsweetened coconut and naturally sweet fruit for a perfect Valentine's Day treat we can enjoy guilt free!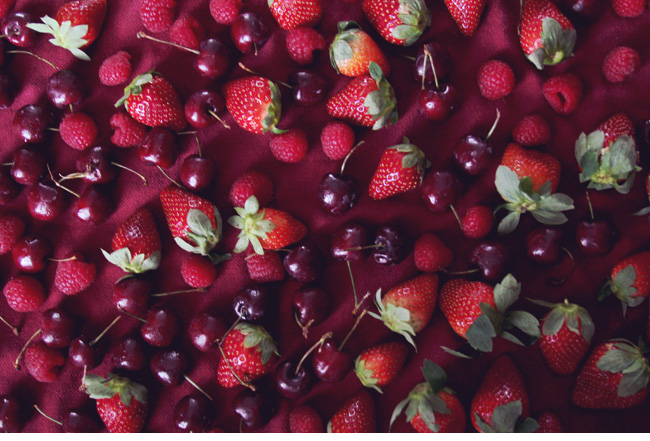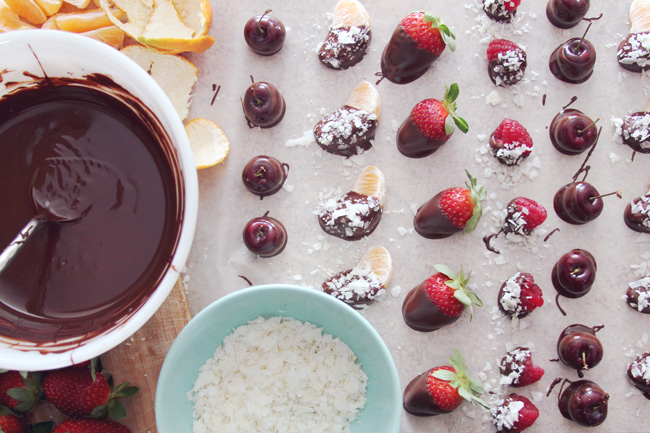 For our chocolate covered fruit box, I selected some of our favorite sweet fruits: strawberries, raspberries, cherries, and clementines. Not all of these are in season, so it  was a bit of a splurge for us! Before covering the fruit with melted Ghirardelli dark chocolate chips, I soaked the berries and cherries for ten minutes in a large bowl filled with one part vinegar and 9 parts water. After my clementines were peeled and the other fruit was dry, I laid out wax paper, slowly melted the dark chocolate chips in the microwave (a double boiler would work too), and began dipping my fruit in the chocolate and laying them on wax paper to dry. I added unsweetened shredded coconut to the clementines and raspberries, sprinkling coconut on the wax paper before laying down the chocolate-dipped fruit, and then sprinkling again overtop of the freshly dipped fruit.
This would be a sweet gift give to coworkers, friends, and lovers too! I found a cute heart-shaped box that, when refrigerated, will keep the chocolate covered fruit fresh for a week or so. But knowing us, we won't let it last that long!