A VISIT TO: The Bomb Shelter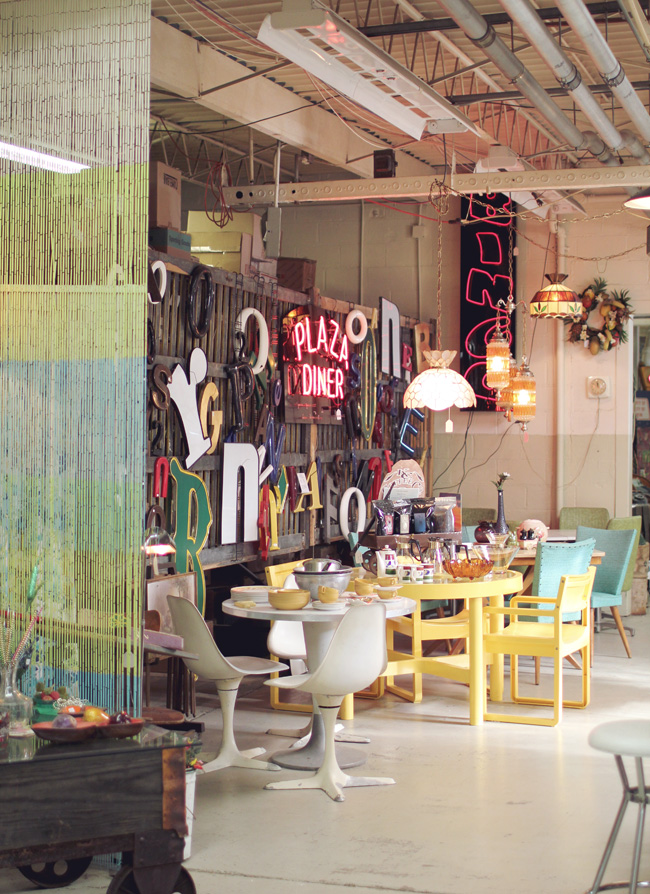 Living in the rust belt these days means experiencing a lot of community revitilization, and also a surge of reclaimed industrial items that pay homage to our area's past. Akron and Cleveland have historically been Ohio's hub for industry, including large manufacturing plants that supplied the whole world with rubber and steal. Akron's known as The Rubber City, and while they're still hanging onto Goodyear and Firestone, a lot of businesses have gone by the wayside, leaving us with the industrial fallout that has recently influenced a decorating trend.
I'm happy that Northeast Ohio's economy is springing back, and I'm so into the industrial decor trend that's swept through after the manufacturing crisis. Marque signs, moving carts, neon lights, and steel cabinets combine perfectly with the patina and prettiness of vintage furniture and accessories. So, of course it's amazing to find all of these things under one roof! We have such a place here locally, in the heart of Akron, Ohio, called The Bomb Shelter.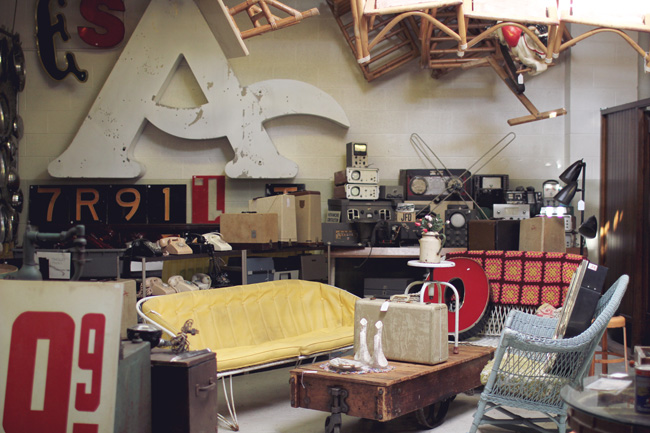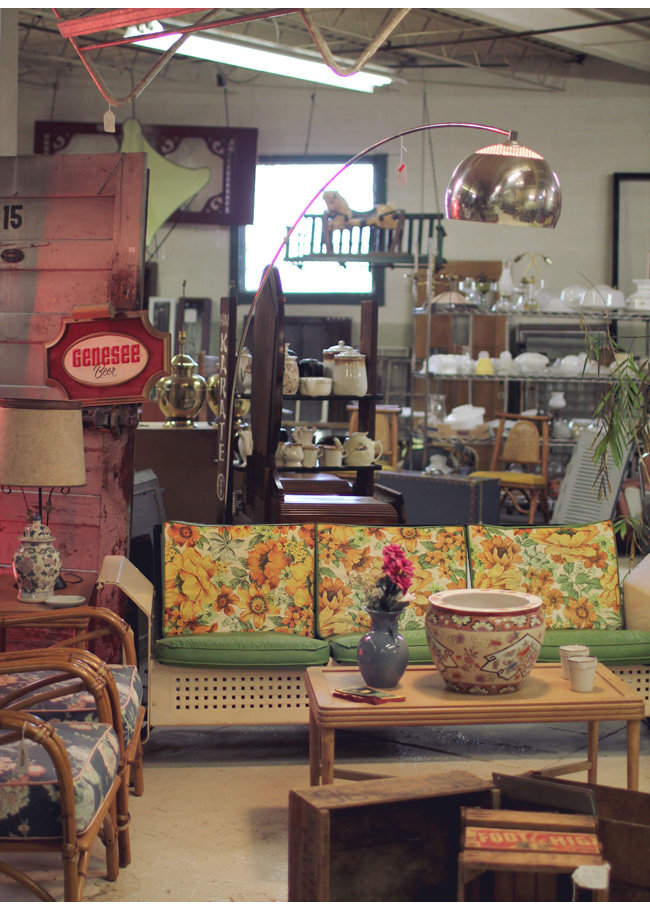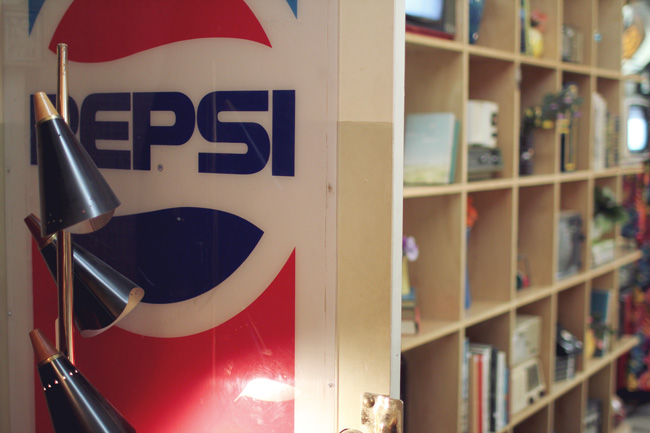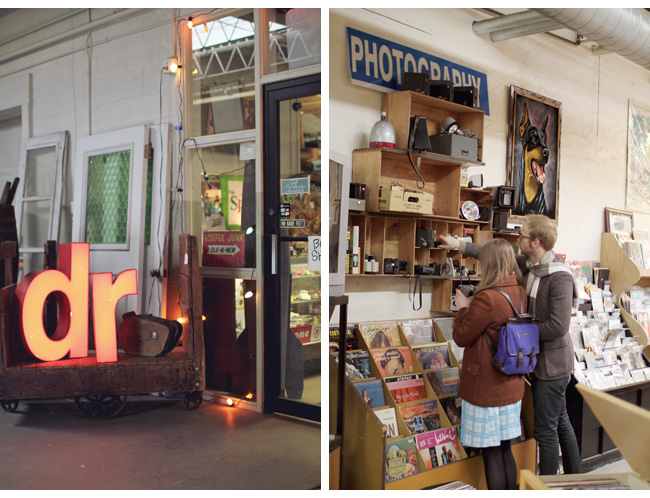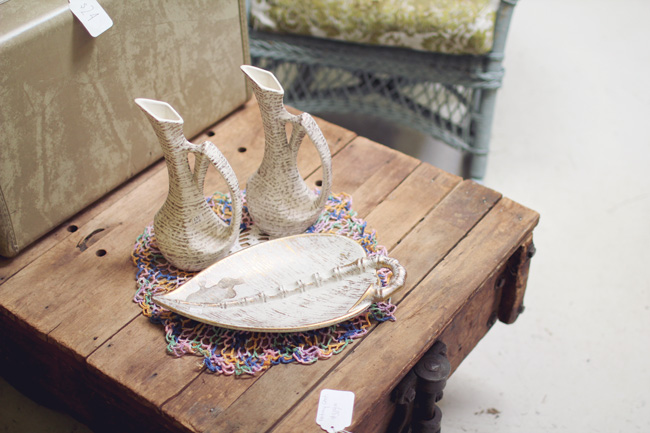 Located just off of Route 8 near The University of Akron sits what I think is Akron, Ohio's best vintage store- The Bomb Shelter. It's a large warehouse packed to the brim with an eclectic range of mid century vintage, mantiques, collectibles, reclaimed industrial pieces, marque signs, and well, basically anything you've ever wanted to find but never knew where to look. I dare you not to find a treasure inside! But if you do go to visit, be sure to budget a lot of time! It's easy to get lost in nostalgia, or to just plain get lost while browsing at The Bomb Shelter.
The great thing about vintage shopping in Northeast Ohio is the affordable price point. Visitors from out of town are always surprised, and usually wish they had brought a moving truck! At The Bomb Shelter, you can find marquee letters anywhere from five dollars to one hundred, depending on how massive of a letter you're looking for. Furniture prices range depending on an item's collectible value (a mint condition arco lamp was priced at around four hundred dollars), but I spied a yellow mid century patio sofa for only one hundred bucks. Now I'm just deciding which of my recent finds needs to come home with me to be my forever friend.
"A Visit To" is a continuing series featuring Mandi's favorite local haunts in Northeast Ohio.