DIY | Easy Pom Pom Shirt Makeover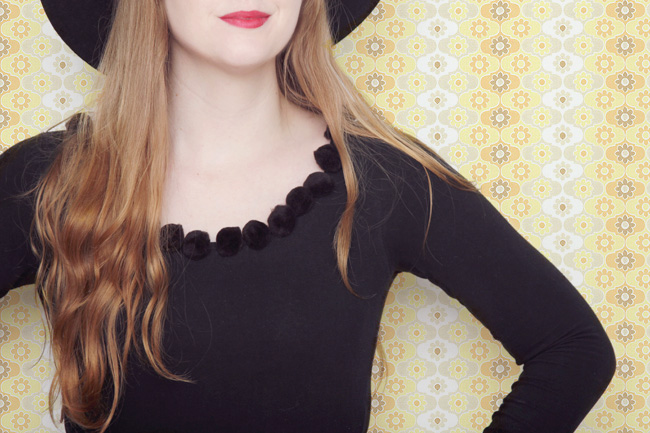 As crazed as I am with pom poms, I was afraid of going into withdrawals after the holidays were over. No more pom pom crafts for gift wrapping or pom pom garlands around my house. So how about a nice, winter apparel DIY featuring the fuzzy favorite? This shirt is so easy to make, and only took me a few minutes to put together. Now a favorite top has a fresh spin, but it can easy go back to how it was after my pom pom crazed days are over.
If you still need more pom poms in your life, check out this cute pom pom sleeve sweater idea!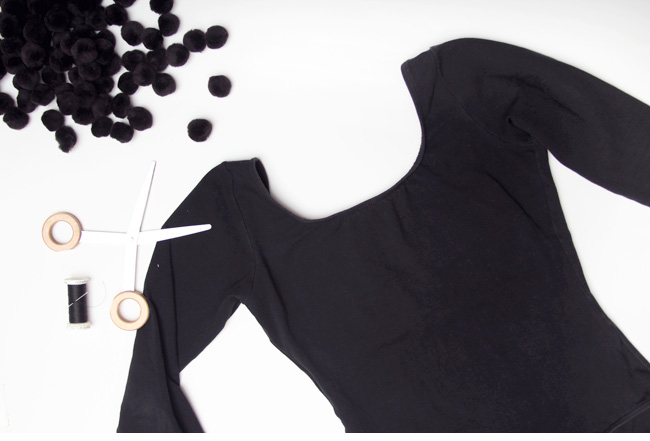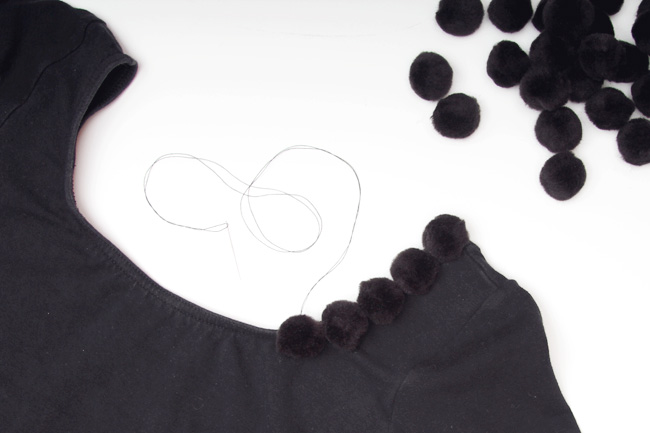 Back scoop neck shirt (like this one at ASOS)
1-inch pom poms of the same or coordinated color
sewing needle threaded with same color as shirt

So easy! If you're an experienced crafter, you probably don't need directions. But if you're not sure where to start, here's how I went about it: Thread your needle and begin at the inside of the shirt at the seam on the shoulder where the front meets the back. Pull your needle through to the out-facing side of the shirt, pierce the pom pom through its side, then pull the needle and thread back into the inside of the shirt a couple of millimeters from where you originally drew the needle through. If you want to easily return your shirt to the way it was, don't pass through that same pom pom any more times. Simply do the same technique to a new pom pom one inch from where your needle is now. If you want to keep your shirt this way permanently, then pass through each pom pom at least a couple of times to keep it secure.
Now enjoy your new top, and be prepared to impress your friends when they ask where you got it, and you tell them that you made it yourself!