The Way We Were 1973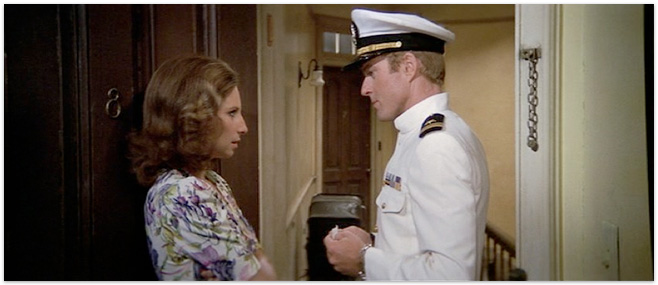 I had a hard time thinking about what I wanted to say to you about this particular movie. It's deeply touching, but I have a really difficult time figuring out why that's so. The Way We Were is a classic romance filled to the brim with heartache, hope, and nostalgia. Thinking about this movie always conjures up images of a girls' night in with tissue boxes and a bowl of cookie dough that never made it into the oven. But just as men can also enjoy eating raw cookie dough, I think they can enjoy this movie too! I'll tell you a bit about the movie and why it's a perennial favorite of mine.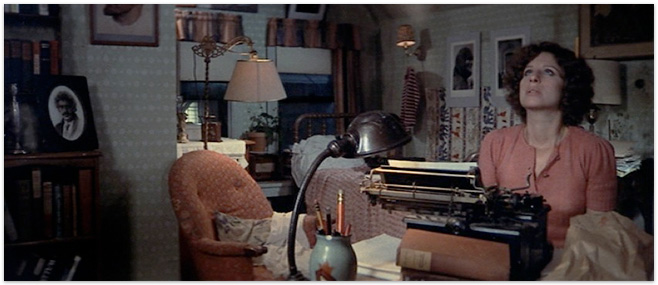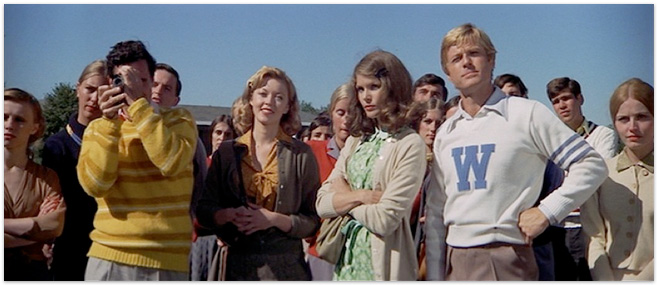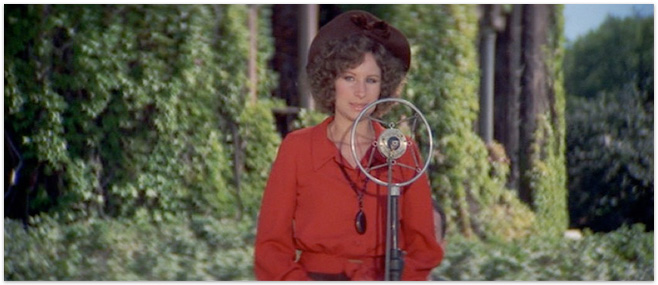 The movie begins sometime after World War II when Katie (Barbara Streisand) and her coworkers head out to a nightclub where she sees her college crush, Hubbell(Robert Redford), sitting asleep at the bar. In their school days, the two of them couldn't have been any more different. Katie was involved with the young communist league and politics and social justice drove her every thought and action. Hubbell was an All-American athlete who never took things too seriously. He had a beautiful girlfriend, popular friends, and an ease for success in school. The two of them had a kind of fascination with each other back then, but certainly never became romantically involved. Now, years later, Katie sees her chance when she brings Hubbell home with her from the nightclub. To her disappointment, nothing happens that night, but she awkwardly lets Hubbell know that he is always welcome to stay with her when he's home on leave from the Navy.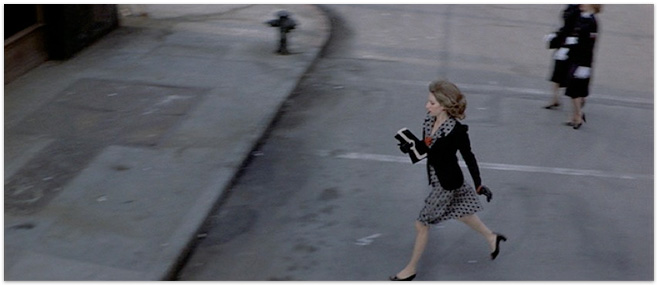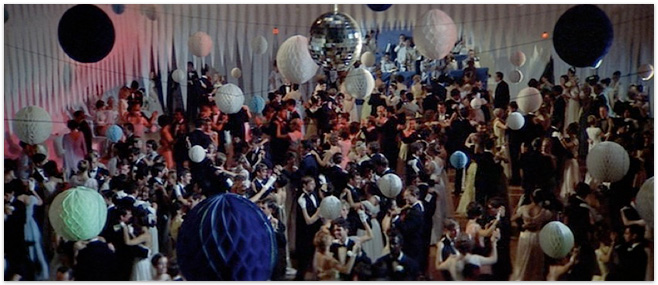 Hubbell does come stay with Katie again, and the two begin to fall desperately in love. They talk about his writing and she encourages him in ways he always needed. But they can't survive in a bubble, and when they spend time with Hubbell's friends, it becomes increasingly clear that neither of them have really changed since college, and their lives really don't fit together at all. In desperation for Hubbell after they break up, Katie basically gives up her interest in politics in order to hang on to her love. And that's when things seem to start going better for the two of them. For a while, that is.
The plot of The Way We Were revolves completely around the interactions between Katie and Hubbel- their ups, their downs, their frustrations, their joys. Streisand and Redford take to their parts so well, they really bring you right along on their roller-coaster of a relationship. The movie dodges the fluff of a happily-ever-after story and looks deeply into human nature- how when young love is given a chance later on in life, the two participants are hopeful and naive enough to believe that the reasons that kept them apart all those years ago won't work against them now. Sometimes people don't change, just their circumstances do. That's how it worked for Katie and Hubbell, and anyone who has ever loved and lost can probably relate. And that's why you might want to bring a box of tissues.