DIY | Quilted French Press Coffee Cozy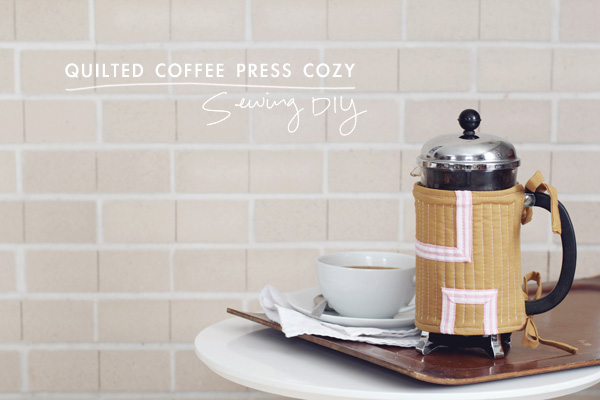 The past two Christmases I had my eye on a very expensive stainless steel insulated coffee press, but it went unnoticed on my wish list each year. Well I finally realized that nobody wants to spend that much money on a coffee press! Especially not when you can insulate the one you already have.
So here we have it- my very own insulated coffee press that I threw together with items I already had on hand- a coffee press (life changer, by the way!), scrap fabric, quilt batting, and white thread. It was a pretty simple project, and now I'm trying to share the magic of pressed coffee with all of my loved ones, so I can make them this fun homemade gift for their new coffee presses next year! Come on guys, it really does make better coffee.