Guest Bartender Makes: MOSCOW MULE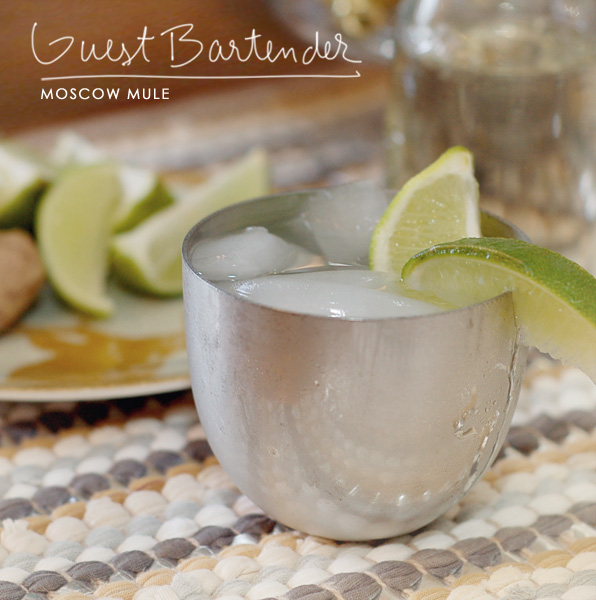 As the wife of a restaurant owner, I imagine that Liz Jacob is probably quite the connoisseur of fine drinks. She might laugh at my saying that, but I have to say, a girl who shares my signature drink (vodka on the rocks with a splash of soda and a lime)? I'm sure we can all assume she has good taste. Ahem. Well, Liz decided to mix up her usual vodka with a warm spice we all enjoy this time of year- ginger! Make your own Moscow Mule by following Liz's directions below.

1/4 cup of club soda
3 Tablespoons of vodka
1 Tablespoon of ginger syrup*

Pour the three above ingredients into a Moscow Mule mug filled with ice. Stir gently to combine. Garnish with 2 lime wedges. *To make your own ginger syrup, finely dice one six inch piece of fresh ginger and combine with two cups of sugar and two cups of water in a medium sauce pan. Bring to a boil, reduce to a simmer, and let it cook down for about an hour. Strain the cooled syrup before use.