Thanksgiving Table Setting + Felt Placemat DIY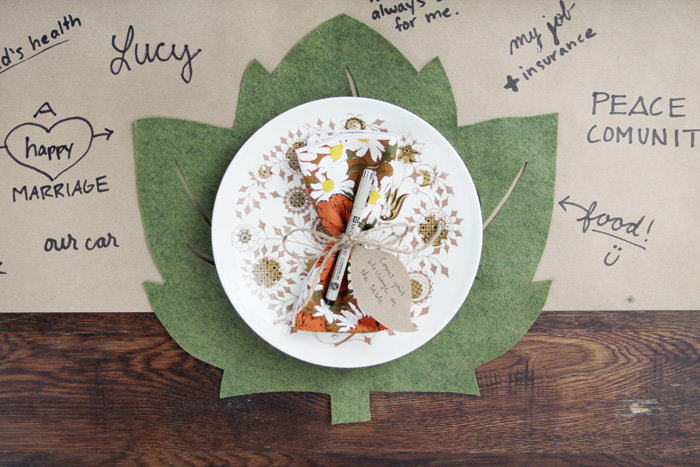 Have you ever felt put on the spot at a Thanksgiving dinner when the host asks you to share with everyone what you're thankful for? Uhhh… my health? Family! Is that the right answer? Obviously we all have a lot to be thankful for, so why not encourage your guests to share their blessings in an unconventional, interactive way?
This table setting idea is super simple to throw together, and even includes an easy craft you can make with your family or friends before the day of the feast. Click here to download the leaf placemat template, and read the instructions below to get started on your own crafty table arrangement!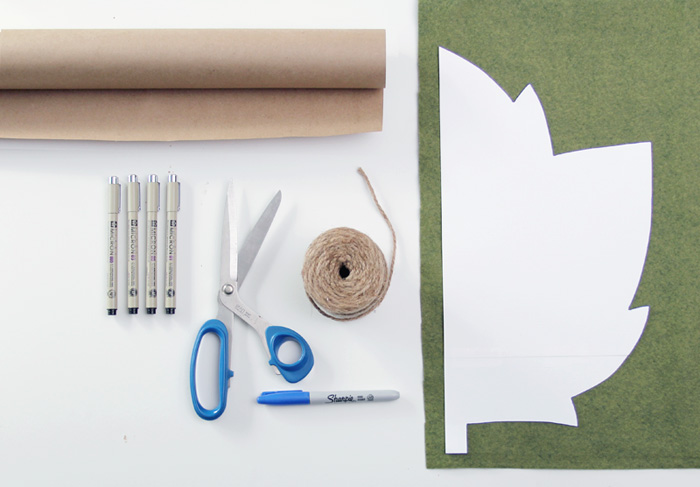 roll of kraft paper
twine
felt-tipped pens (not a sharpie- they're too stinky for the dinner table!)
twine
fabric scissors
leaf template (print out this 11×17 template)
felt
sharpie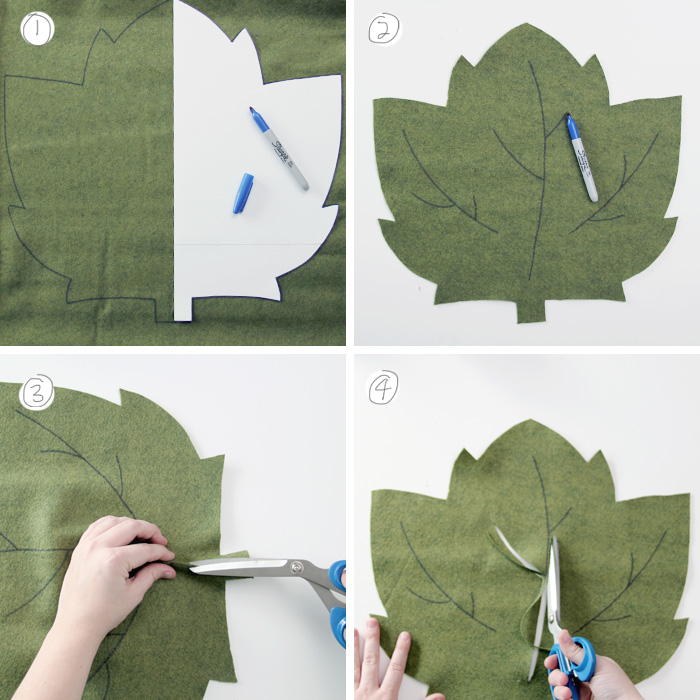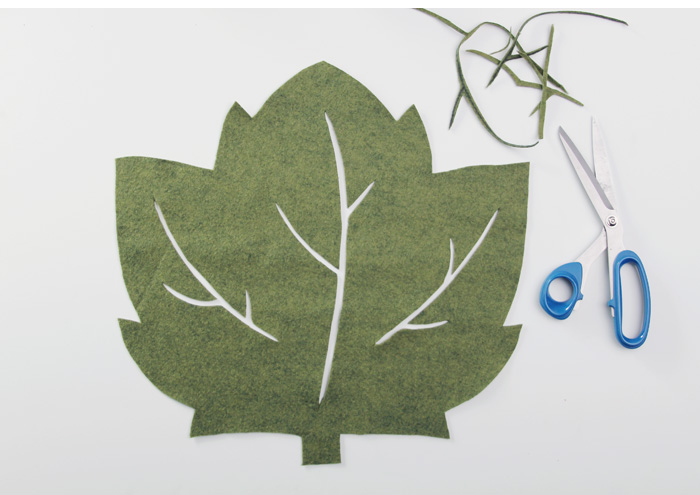 1- Trace the leaf template with a sharpie marker. Make sure you leave room to flip over the template and complete both sides of the leaf!
2 – After you cut out the leaf, use your sharpie to draw vein lines across the leaf.
3 & 4 – Pinch one of the veins you just drew, and cut a thin cut on the fold you just pinched to get your cutting started. After you have a starting point, you can insert your scissors and cut along the line like normal. Be careful you don't cut into two layers of felt on accident!
5 – Using small pieces of the kraft paper, cut out smaller leaves to write a message to your dinner guests, letting them know what the kraft paper table cloth is there for. Tuck it into the twine-wrapped napkin bundle that also holds a felt-tipped pen for each guest.
So simple, right? A nice after-dinner idea would be to have guests switch seats for dessert, that way everybody has a chance to read all of the blessings that have been written on the table. And if you still want to put people on the spot, you can your guests them read them all aloud. :)