DIY | Make Your Own Hanging Laundry Hamper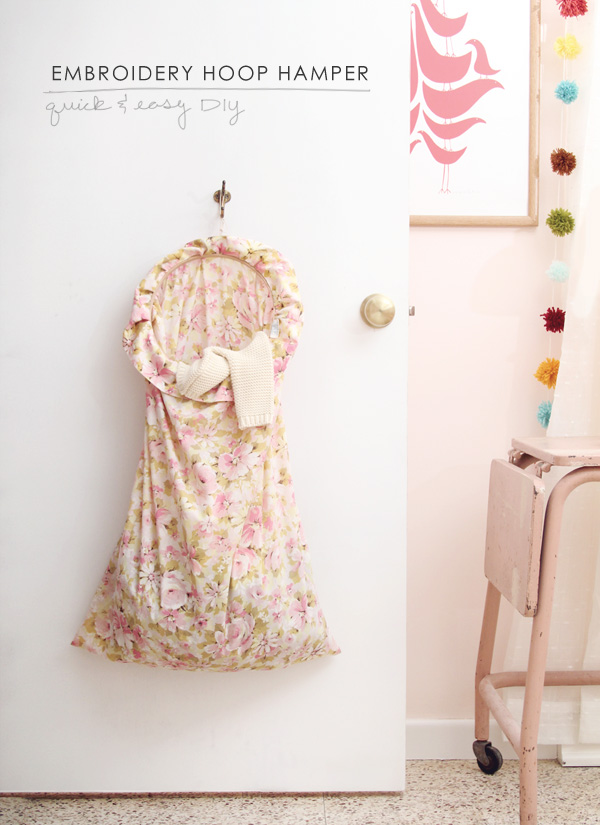 Were you wondering where we hid the hamper in our little girl's nursery? Well, wonder no more! (Or perhaps I'm being presumptuous, and you weren't wondering at all… in which case, feel free to read on anyways!) I sort of ran out of floor space in the nursery, so when I found this idea for a hanging hamper on Martha Stewart's website, and when I realized I had all of the supplies I needed on hand, it took me about five minutes (or less?) to whip up this handy hamper to hang inside baby girl's closet.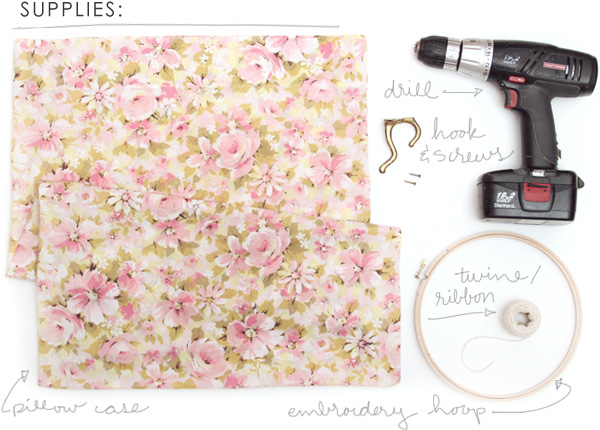 The laundry bag on Martha Stewart's website was an actual laundry bag, held open by a large embroidery hoop. I didn't have a laundry bag, and figured a standard pillow case would do the trick (and mighty prettily, I might add!) along with a smaller embroidery hoop (just because that's what I had on hand).
First I assembled the hanging hamper by sandwiching the ends of the pillowcase in between the embroidery hoop parts. Then I looped some twine around the hoop's screw mount, and knotted it securely. I decided to hang the hook on the lower half of the door, instead of in the middle of the door, so that I can still use a hook above it to hang clean garments, and so that our little girl can easily access the hamper when she's old enough to put away her own dirty clothes. The last step was simply to hang the hamper by the twine, and then fill it with dirty clothes! Easy, cheap, and useful. Now that's a DIY I can really enjoy.