Guest Bartender Makes: BASIL LAVENDER MARTINI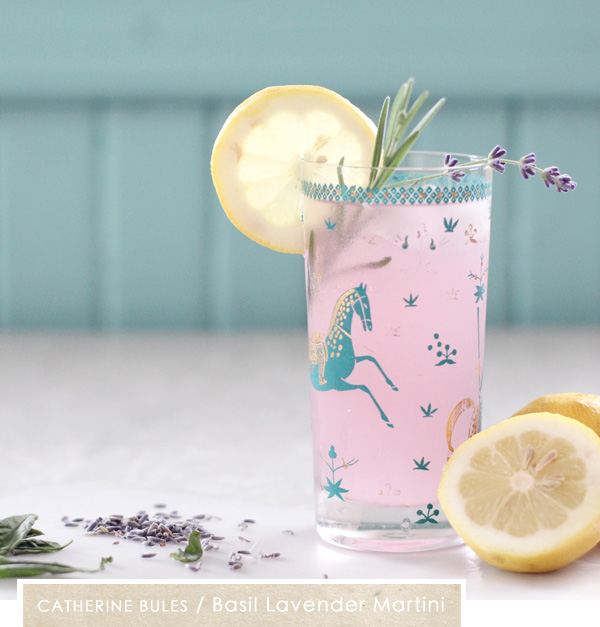 Kicking off a brand new blog feature here at Making Nice in the Midwest, I have with me a very dear friend, Miss Catherine Bules- maker of this mad herbal martini that I can't wait to enjoy once this baby's out of my belly! If you've been reading here for a while, you might remember Catherine from her surprise birthday party , her initiation of the All-Friends-Thanksgiving tradition, or perhaps that time she dressed up as Lumpy Space Princess! My little group of friends enjoys experimenting with drink mixing, so I thought it would be fun if Catherine kicks off this new "Guest Bartender" series with a fresh drink perfect for Summertime. (Oh, and I did try a tiny sip- it was surprising in all the right florally ways!)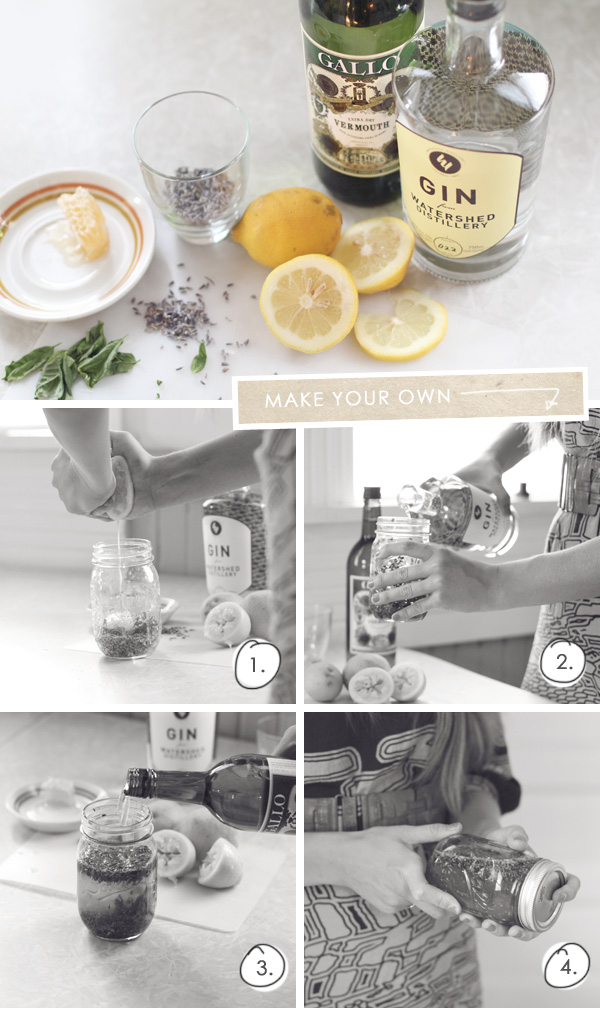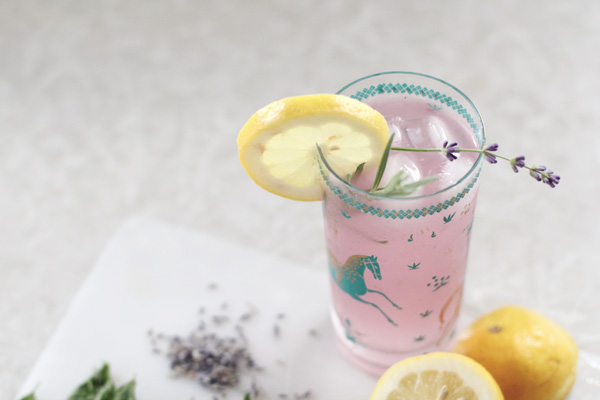 7-10 full-sized fresh basil leaves (dried basil will not do)
1/4 cup dried lavender (you may use fresh lavender too)
1 T honey, or a one inch square of honeycomb.
1 fresh squeezed lemon (2 if you like it a bit more citrusy)
2/3 C of gin
1/3 C of vermouth
ice cubes

Combine the first three ingredients (if using honeycomb, otherwise wait to add the honey) and muddle with a pestle. Then, Pour honey and squeeze lemon into muddled herbs. Do all of this in a cocktail shaker, or use a mason jar as Catherine prefers.
Add to the mason jar or cocktail shaker 2/3 cup of gin.
Top it off with 1/3 cup of vermouth.
Place lid on mason jar or cocktail shaker, and shake with ice. Strain into a glass with ice, and garnish with lemon and lavender.