Hair Style Icon: SYLVIE VARTAN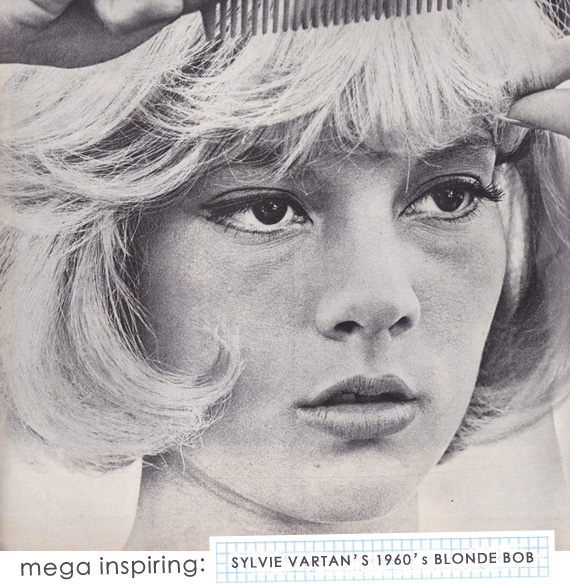 Nothing inspires me more than the mod fashion sense of 1960's style icons. Sylvie Vartan is exactly my ideal, if I were a blonde, that is. But just because her hair is a million shades lighter than mine, doesn't mean I can't be inspired by her style!  I think her mid '60's hair style is the perfection transition cut to get me from my last style to my next one. And who knows what that will be!
Sylvie Vartan emerged in the 1960s during the French YeYe movement in pop music. She married a rock star and trail-blazed the modern music scene with her song and dance performances, all the while setting trends with her schoolgirl-glamour style. Her demure outfits, including Peter Pan collars, pussy bows, and pastel alongside classic black and white color schemes, are so enviable, and the cute bob hairstyle and dramatic '60's makeup is an iconic look I'm dying to try on for size!