DIY | Hand-Written Poster Project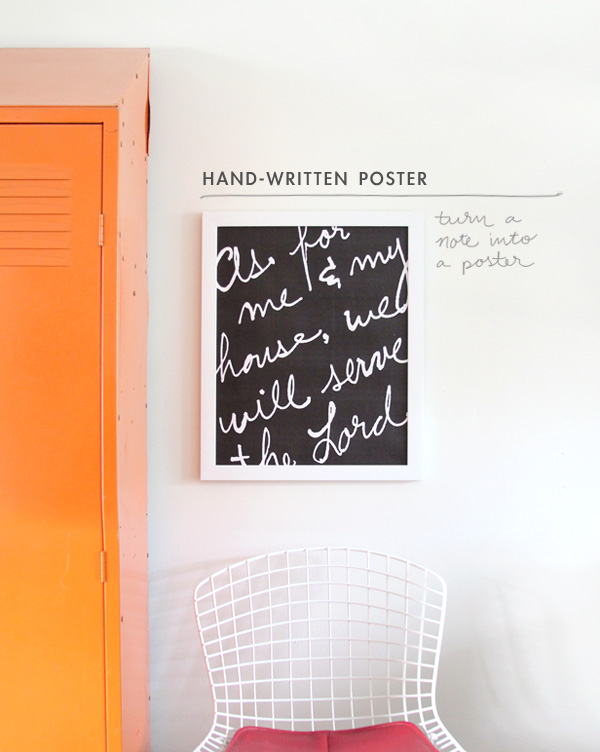 I've really been loving all of those hand-painted looking posters out there. You know, the ones with a message that makes you chuckle or words of wisom that make you think. Part of the beauty of posters like this is their textural quality. I was able to get a similar look by hand writing this verse very small with a gel pen, then blowing it up on a copy machine, and eventually inverting the colors. I love the faded look of the toner-print quality, and the rugged edges of each word. Want to make your own? I'll show you how!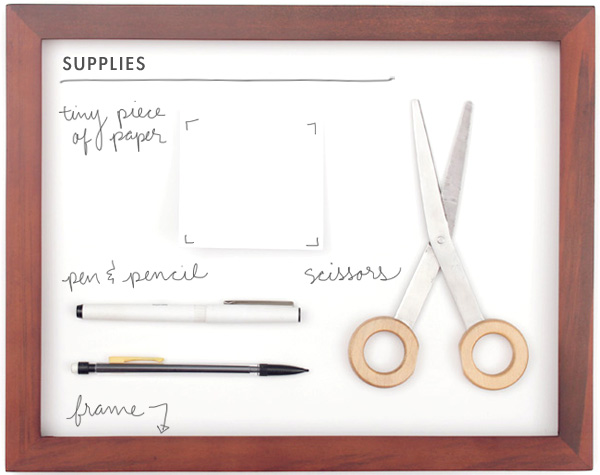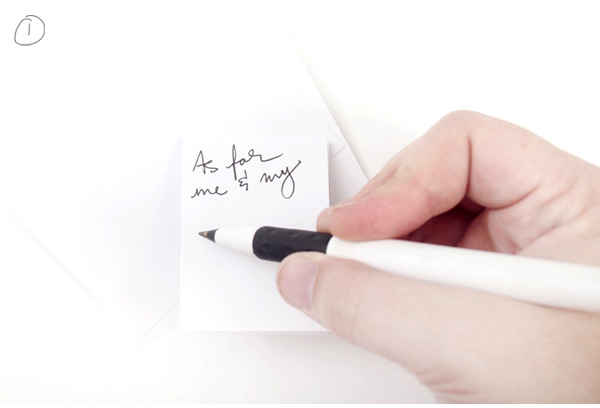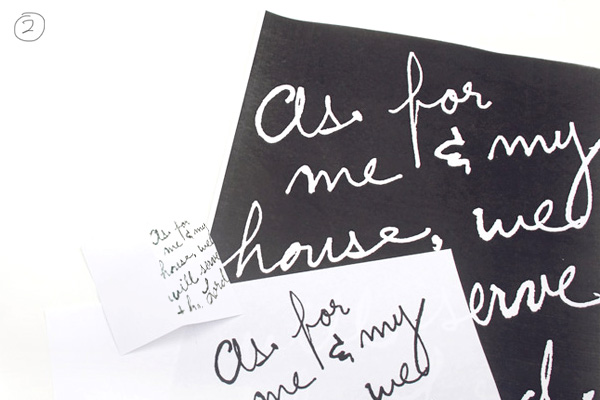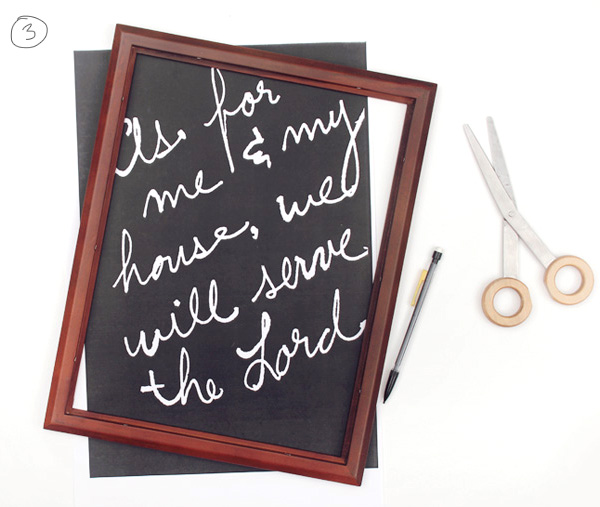 S U P P L I E S :
small piece of white paper
gel pen (the globbier, the better!)
pencil
scissors
picture or poster frame
1.) I started out by writing on a 1.75″ x 2.5″ section of white paper, practicing a few time to make sure I got the spacing and proportion how I wanted it. Then, I went over the words again, letting by pen linger on certain spots to get a globby look that you might expect from a quill pen. (By the way, if you have a quill pen- it would be probably be perfect!)
2.) Then I took my little note to the copy shop (Office Max) and enlarged it on the standard copy machine, starting with 400% and then inverting the colors (in the print options of the black and white copier) and enlarging it again by 180%, or until it was fitting properly within the 10×13″ frame I had brought along. I did try a few different sizes, since each copy only cost me nine cents. I ended up keeping this print for the 10×13″ frame, but then make another larger print which you see photographed below. To do this, I took my inverted 10×13 print to the plotter at the copy shop and enlarged it by 162%, making sure it fit perfectly in my 16×20″ picture frame.
3.) I then laid my picture frame over the print, and traced around the edges with a pencil. I trimmed a little outside of the pencil line, to make sure I didn't have any gaps when putting it all together. After assembling the glass, paper, and cardboard of the frame, it was ready to hang!
I love this simple technique, and will probably try it again with different writing utensils. I think this would make a great house warming gift, though, just as it is!