DIY | color-block recipe box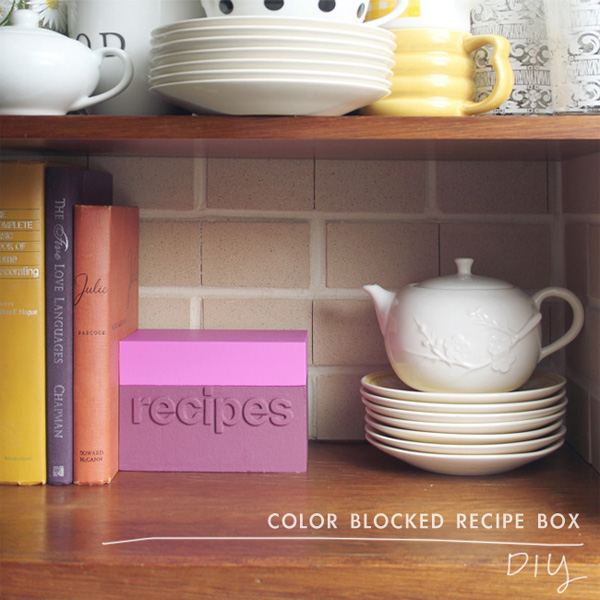 Friends of mine were beginning their new lives together, and I wanted to come up with a creative gift for their wedding. So, I put together some kitchen items, wrote out a few of my favorite recipes I knew they would love, and stuffed them into this customized recipe box with a grocery store gift card. I enjoyed making the gift so much, now I think I need one for my own kitchen!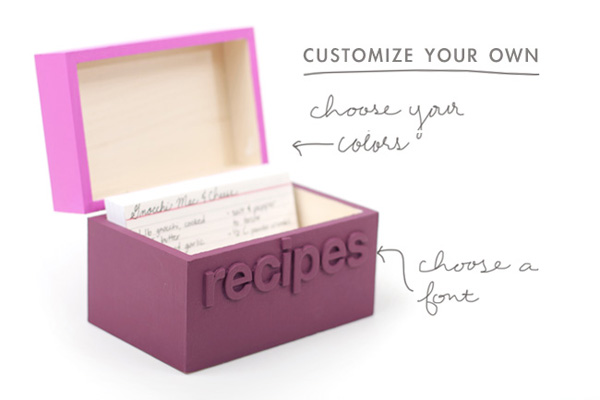 Making the box is super easy, and can be fun to do with older kids, too! It just takes a little time to wait for each coat of paint to dry. But if you're like me, you can always find little things (like Pinterest dusting the house) to fill your time between coat drying sessions.
Here's what you will need:
wooden recipe box (I found mine at Joann & used a 50% off coupon!)
primer or gesso
two sister colors of acrylic craft paint
artist's paint brush
tacky glue
three-dimensional letter stickers (I used Subway stickers from American Crafts)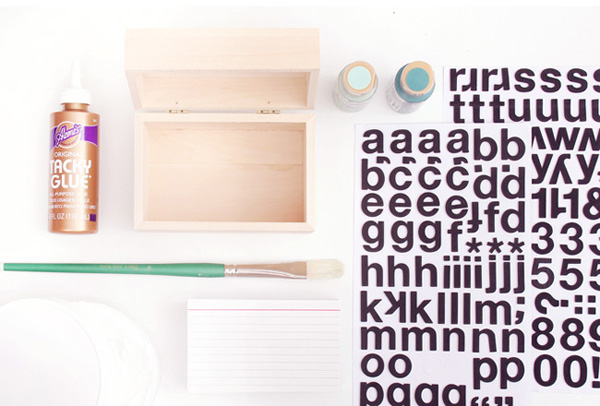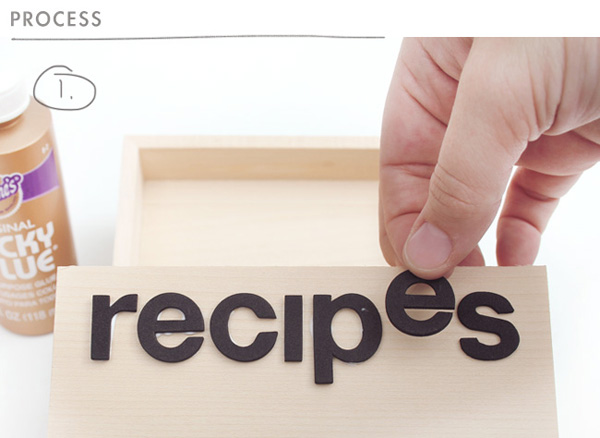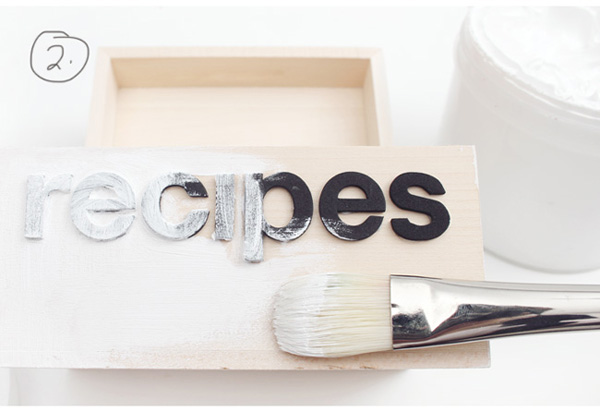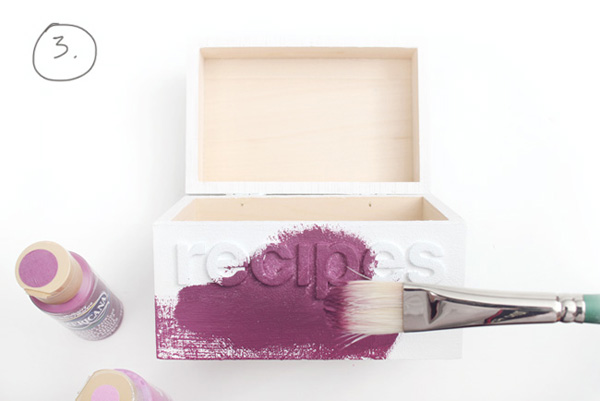 1.) First, arrange your word ("recipe", or you can get creative here) on the front of the box, making sure each letter is spaced well. Then pull up each letter and glue it to the box. You don't want to rely on just the sticker's own adhesive, since this box might get man handled throughout its lifetime.
2.) After the glue has dried, prime all of the areas of your box that will receive paint- the letters included! I ended up needing two coats of gesso to cover up the letters completely. This part is important, because you want the paint to last forever. (Note: I liked using gesso as a primer, because it was thick and could be globbed along the edges of the letters, making sure no gaps or cracks would appear between the letters and the box.)
3.) After the primer has completely dried, it's time to paint! I always like to paint the darker color on the bottom, and the brighter or lighter color on the top. Objects just seem better visually weighted when you order the colors this way. You can choose to use painter's tape to help keep the paint where you want it, or you can just be a meticulous painter. It's up to you!
It's that simple, folks! Now you have a fresh, modern way to store you favorite food ideas.