DIY | Easy Record Album Art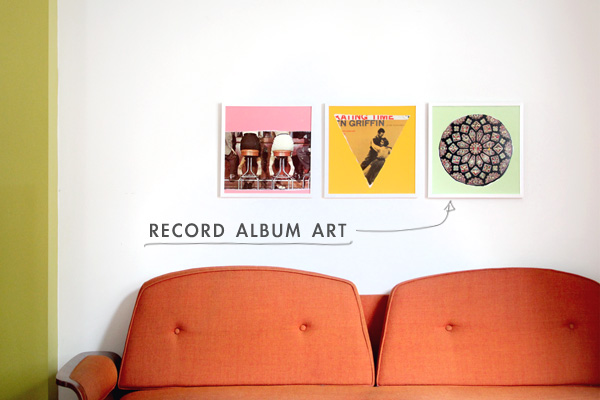 Bright, graphic wall art seems to be popping up at all of my favorite home goods stores across the web. Not willing to spend our decorating budget on brand-new art, I thought I would make my own bold artwork for the walls of our home, using inexpensive supplies I had on hand, plus some cheap scrapbook/memory frames and thrifted record albums.
I always like to browse records while at the thrift store, on the off chance I'll find an artist I enjoy, or even find design inspiration from a record's cover art. My last shopping trip didn't result in any good listening material, but I did find some record albums whose covers really spoke to me. They said, "paint me!"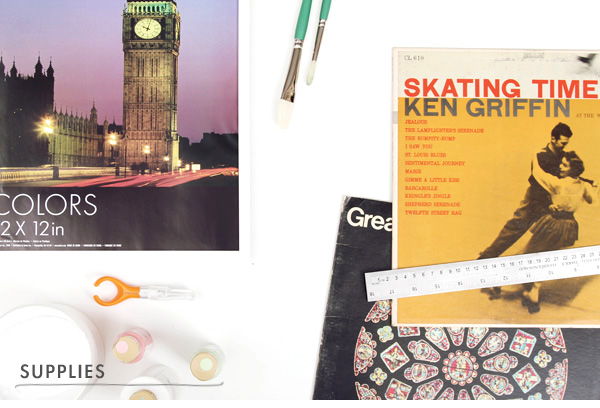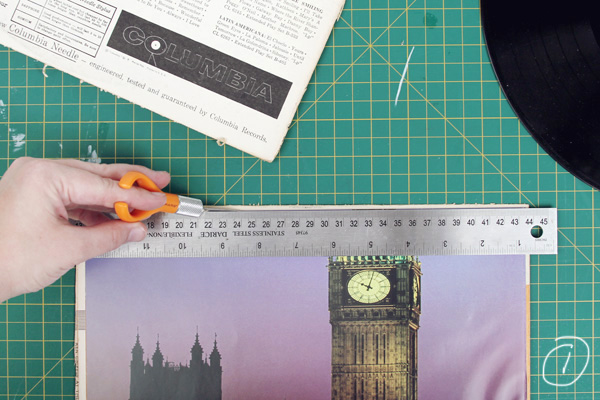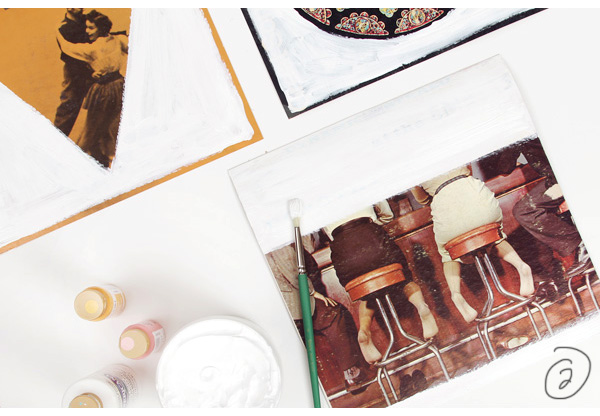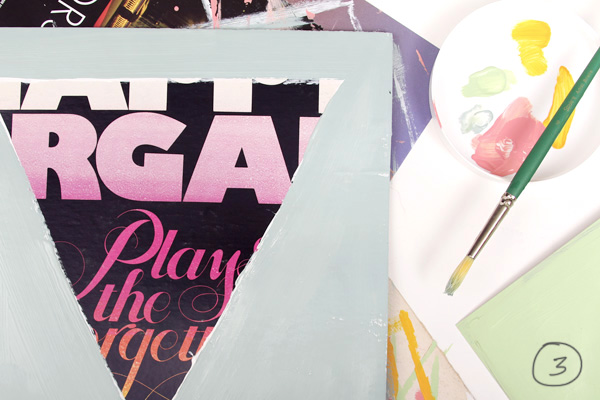 S U P P L I E S :
record album covers (browse the thrift store for the best looking covers)
12 inch by 12 inch frame (found mine for $5 at the craft store)
gesso (white canvas primer)
acrylic paints (I used Folk Art brand)
paint brush
razor blade
steel ruler
cutting surface
1.) Remove the insert from your 12×12 frame and trim around your album cover, using the insert as your guide. 2.) Decide what shape you want to paint, and start layering on the gesso with your paint brush. I used the trimmed edges of my album cover as guidelines, but didn't tape off the edges, because I wanted a more imperfect appearance. 3.) Once your gesso is completely dry, cover it with your acrylic paint, doing as many coats as you like. I found two coats sufficiently covered the gesso for my standards.
Once your newly painted album cover has dried and cured, pop it into your frame and find somewhere in your home to hang it! I think three of these would look smashing hung vertically in a small hallway, or hung horizontally in a long hallway. Where would you put them in your home?