A Sweet Brunch with DIY Beaded Kabobs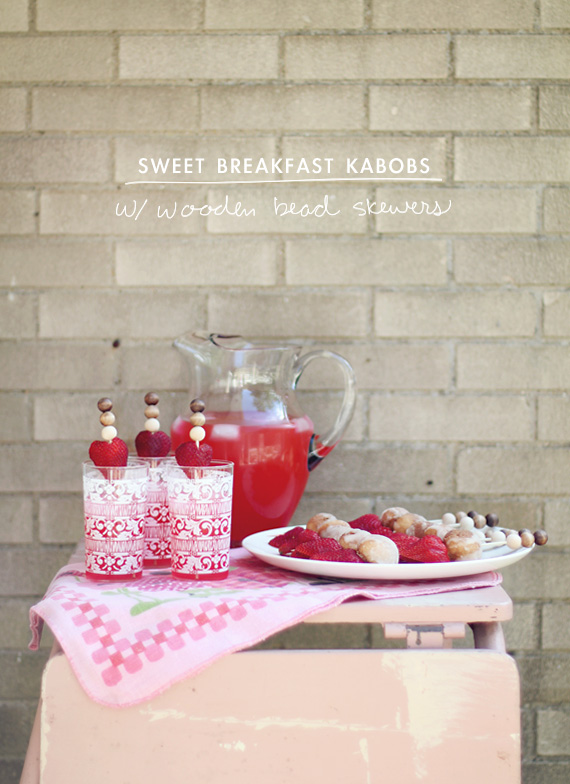 It's officially Summertime, and now that Phil can sleep in whenever he likes, I'm certainly not above bribing him with treating ourselves to a sweet breakfast as incentive to get ourselves out of bed on these hot days. I used the wooden bead skewer project to throw together a quick and simple breakfast that we could enjoy while sipping on cool drinks on our shaded patio.
I cut out the greens of the strawberries to give each piece of fruit a heart shape, and stacked them on the kabobs with glazed doughnut holes. For our drinks, I trimmed down the skewers and speared strawberries to garnish our juice glasses. I was really wishing I could make passion fruit mimosas… but alas. I'll have to wait for baby to come first to enjoy a decadent breakfast like that! For now? Doughnuts and strawberries will definitely do just fine!