Movie Mondays | Pillow Talk 1959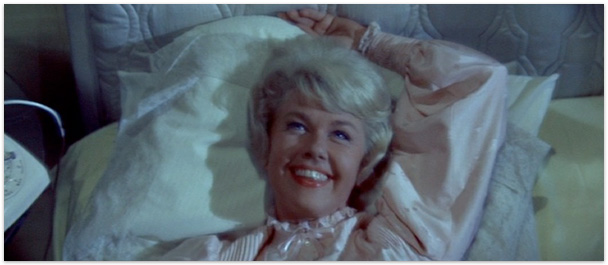 Two young, single New Yorkers are forced to share a phone line, and tensions are running high! On one side of the party line is Brad Allen (Rock Hudson), a womanizing bachelor who keeps a steady schedule of romancing a rotation of gullible women on the phone. On the other side is Jan Morrow (Doris Day), a professional interior decorator who just needs to call her clients- but every time she picks up her phone, all she hears is Brad singing the same old love song to a different girl each time. Amidst the battle over the telephone, Brad starts to make Jan wonder if perhaps she really is just a bitter, single girl who resents the romance on the other side of the phone. Maybe she could use a little excitement in her life?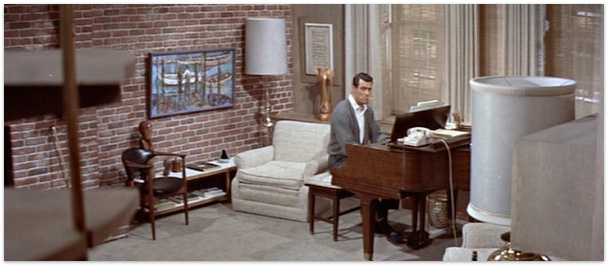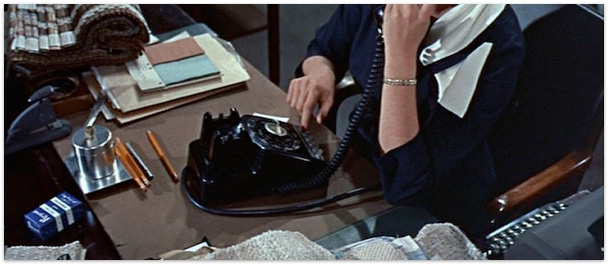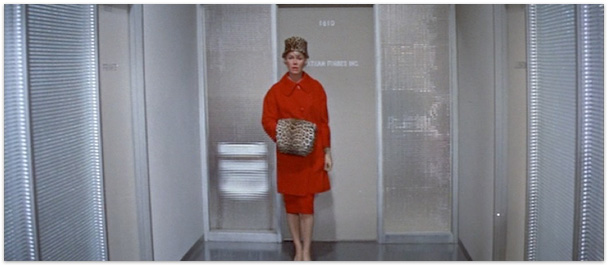 While dining at the same nightclub, Brad overhears Miss Morrow's name, and is curious to discover what the other end of his party line looks like. Turns out the crabby lady who annoyingly interrupts his phone calls is actually quite the looker. So, of course, being the lady killer that he is, Brad decides to try to seduce the woman who already despises him, though they have never met in person. Well, she knows his voice from their telephone calls, so he dons a (comically horrible) Texan accent, and turns on the charm. But as their dates fly by, Brad realizes he's falling in love with Miss Jan Morrow. How much longer can he keep up the charade?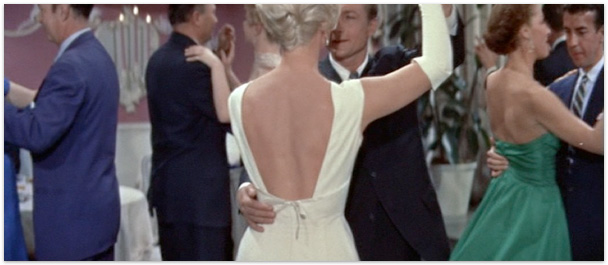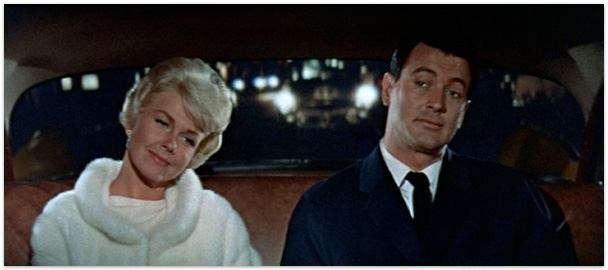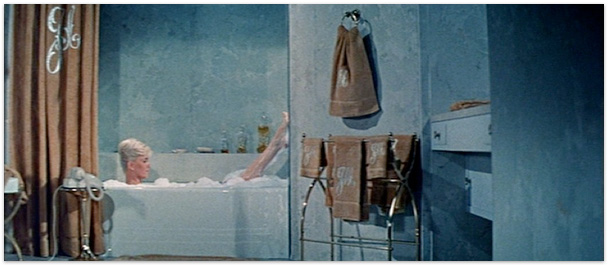 Pillow Talk is one of the most iconic Doris Day movies, matching her up with her most popular costar, Rock Hudson, and sprinkled with the perfect amount of singing (without pushing the film into musical-territory) and oodles of style. The humorous storyline is well paced, and even somewhat believable, as far as late '50s comedies go. Real-life friends Day and Hudson bring so much chemistry to their romantic roles, it makes you wish they had been a couple in real life. Of course, Rock Hudson was a homosexual, and if you know this, you'll appreciate some side-line comedic plots that imply quite a bit for the 1950s!
As you can see, the fashion and styling alone make this classic comedy worth watching. Add its pitch-perfect humor and charming characters, and you've got a must-see movie!