Blogging Wisdom and a Fresh Start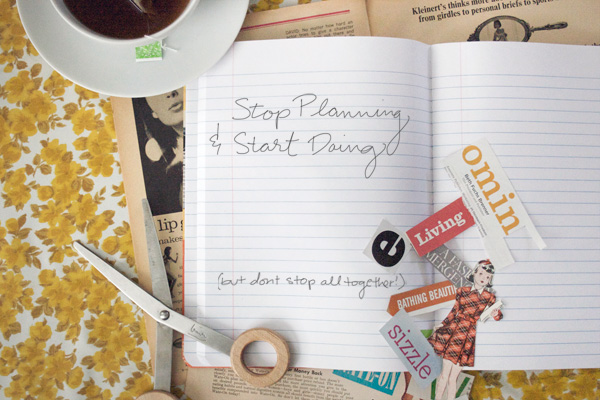 Here I am! For entirely too long I had been half-heartedly planning a move to a new blog, a place where in my mind, I could grow as a blogger, have a fresh start, and gain a little more professionalism for my online home. After sitting on my hands for so long, I finally decided to just buckle down and get things done! I started this design many months ago, but a week before my launch, decided to change it up completely- and fortunately found a programmer through Freckled Nest (where I do blog designs) who could make it all happen for me. As it so happens, her name is Mandi too! It's like the Mandi dream-team, kids!
So here I am, in my brand new blog home, and totally exhausted from all of my late-night archive organizing sessions. Browsing old content is now made easier for you, as everything is reorganized on the sidebars and some major categories have even been put into directories where all of the posts can be seen at a glance. (I plan on putting more categories into directories soon!)
As I was pouring through old posts, chuckling over some of the silliness of my beginning years of blogging, and gasping at other atrocities I had decided to publish for all of the world to see, I decided I should probably share some of the wisdom I've developed through the years. Mind you, I'm still growing, and hope I will continue to grow as a blogger, and also there's much more advice I could give than I could squeeze into one blog post. But it's good to start somewhere, eh? So I'll share five ways I've improved my blog through the years, and hopefully you'll find some tips to help you grow your own blog!

Starting out in this online world where anything is possible, you might try blogging about a variety of things, but as you go along, you will find your niche, abandon old features, and begin completely new ones. I started out sharing scrapbook projects, complaining about design-school woes, and sharing pictures from my life and home. Oh, and lots of pictures of my feet. For some reason I thought this was a splendid idea and that people would find these photos tremendously interesting. Turns out, just a bunch of creeps will leave odd comments about my deliciously plump toes. Who knew?
These days I take less photos of my feet, and generally post content that only applies to what you would expect to see here- crafts, fashion, decor, and photos from my life. Keeping your content well-curated helps distinguish your blog in the online community, and also makes it easier for your blog to grow, without having to weed out all the other junk that seeped in along the way. Of course, you don't have to know your specific purpose when you're starting out, but finding one is a goal you should have, and will really help you grow your readership base and hone your skills as a blogger.

So, yeah. I used to pop into my blog a lot to apologize for not blogging, or to complain about or share my projects from design school. This (latter part) would be fine, except my blog wasn't called "Dramas of a Life Spent in Studio." So what was all of that crap doing on my blog? Part of it was because I felt I owed the world something, due to my radio silence for a week or so. Now I know that Thumper's mom had it right: If you don't have something nice (or inspiring) to say, just don't say anything at all.
So you don't have the energy to pump out high quality posts as often as some other bloggers do? Then don't! Some of my favorite bloggers, like Carrie (of Wish Wish Wish) take their time and post less regularly than similarly popular bloggers do, but their content shines so much brighter than the rest! So skip the filler posts, and instead, bring out the big guns when you're ready.
If you think you're exhausting yourself and are beginning to burn out, just blog less. If inspiration suddenly strikes and you have ten blog posts you're dying to share, save them so that you can still take it easy and have content ready for future days. Burnt-out bloggers who continue to post aren't fooling anyone, and the world won't collapse if you take some time off. In fact, taking time off instead of continuing to post mediocre content might save you from losing followers. When you're ready to come back, develop a schedule and stick to it, whether it be one where you only post on Monday and Thursday, or even one where you only post one day a week. Just try to be consistent, and it will be appreciated by your readers.

Perhaps this is something that speaks more to me as a designer, but I really appreciate beautiful content, or at least nice and neatly arranged content, and am more likely to subscribe or come back to a blog that has presentation on lock-down. There's no right or wrong way to present your content, but I've found that often simplicity is the best policy.
It's nice to brand your blog by using fonts and decorative elements on your images, but a lot of time I find that they just dominate the content and can often appear tacky. I much prefer to see simple, timeless fonts, and minimal photo borders or accents, if any.
Let your content shine. If you personally are drawn to photography, learn how to best utilize your point-and-shoot camera by taking pictures in daylight, in front of beautiful scenery and/or decorative backdrops, or maybe consider upgrading to a digital SLR camera. Getting a fancy camera doesn't mean you'll suddenly have nice photos, so still pay attention to your content, background, and knowledge of your camera settings. If you're not the best photographer, and don't really have much visual content going on in your blog, make sure you really let your writing shine. Don't ramble on about complaints or inside jokes. Make sure you proof read your posts before publishing, cutting out any redundancy or grammar missteps and polishing your main ideas as you go. Keep your writing concise, relatable, engaging, and try not to ramble or talk too much about yourself. I love reading blog posts without photos- sometimes. That is, if I know the posts are coming from good writers, or contain content I can really relate to. But other times I try reading a wordy post, and just want to slam my head against the desk before I'm past paragraph one. Don't be that blogger.
Take time to properly document your projects. When I was going through my archives, I ended up deleting some projects that were really good ideas, but had been really poorly photographed and documented. Since following other DIY and craft bloggers, I've figured out what works in showing projects, so I've developed a better presentation of my own through the years. Sometimes all it takes is setting up some white foam core and waiting until daylight. But it's a shame that because I was in too much of a hurry, or didn't care enough about setting up a simple photo in a nice setting, I lost out on what would have been a really great addition to my blog content that might have brought new readers from other sharing websites, like Pinterest.
Good presentation can also relate to the design of your blog. If you're not a designer, and can't hire one (like me!), I've found it's best to keep your blog a simple theme, without over-cluttering your sidebars with widgets, gadgets, and doo dads. A nice white background with one sidebar to host an "about me" area and minimal, well organized category links works well. Just a simple typographic title for your blog, with maybe some pattern and color, is so much more professional looking than a bunch of elements jumbled together to try to show your readers what you're all about. That's what content is for. :)
And one last thing that is totally my personal preference- think twice before you spam your readers with a million photos. I usually only share a few photos per blog post, or for posts featuring photos from our personal lives, try to limit photos to ten at the most, but on rare exceptions go over that. I've unsubscribed from fashion bloggers who share 40 photos of one outfit (people do that! No kidding!), and find it boring when people share all of the photos from their birthday party or beach picnic. Just select your very favorite photos that share a sense of the event, and save the rest of them for your friends on Facebook.

It's great to plan for your blog- to know where you want to go, what posts you want to write, and how to schedule everything. But for people like me, it's easy to get too wrapped up into planning and let your blog coast along without implementing these ideas. Sometimes you just have to put down the notebook, sign off Pinterest and Google Reader, and just get down to it! Bloggers who take time away from planning to start doing are the ones who really grow their blog and their own skill sets.
I've mentioned how important presentation is, and I stand by that. But if you're unable to be where you want to be right now, you don't have a fancy camera, and your apartment has awful lighting, you need to be determined find a way around it! Don't just give up or wait until you can do everything perfectly. Learning and acquiring the skills and equipment you need is part of the journey as a blogger. You get there by actually creating content, though, so don't forget that!

As you're finding your voice as a blogger, it's okay to try on other bloggers' hats. It's never okay to steal someone else's content or to take their unique ideas and claim them as your own… But it's perfectly natural to be an awkward blogger at first and to take note of the techniques or the styles of other bloggers you admire. For instance, I was very inspired by Jennifer's (of Sally Jane Vintage) style of photography, so whenever I considered where to take pictures for my own outfit posts, or thought about how I wanted to style each shot, I would definitely consider the locations and shots she had used in some of my favorite posts of hers. I also admired other bloggers' style of editing photos, and tried all different styles until I settled on the look you see on my blog now (you can purchase my Photoshop actions here). My styling was definitely inconsistent along the way, but through trying out styles I admired, it helped me find my own.
You might be tempted to try producing content similar to other bloggers you admire, which might be a great idea if you find that you have the same passion as them and that the idea isn't truly unique to their site. For instance, you might spend of lot of time adding things to your Etsy wishlist, and like Kyla Roma, want to share your great taste with people who might appreciate your findings and wish to purchase them for themselves. So you create a Friday Finds feature where you share your Etsy favorites. Great idea, as long as that actually fits your lifestyle, and you're not skipping out on fun with friends because you have to get home and browse Etsy to make your Friday Finds post. See what I mean? It might seem like a good idea at first, trying to make something work for your blog because you like it in someone else's, or because you think it might make your blog popular. But that way of thinking can be a dangerous game. The content you create should be original and it has to match your skill set, your passions, and your vision for your own blog. Whatever content you end up putting on your blog should have its own unique spin. Make it nice, and make it your own.
The point is, you should write things you'd like to read, and you should create the things you enjoy. This is the best way to develop a consistent blog with authentic readers. Copying a little bit along the way helps you develop your own style and voice, and hopefully will find you in the place where your voice is completely your own and your branding is unique.