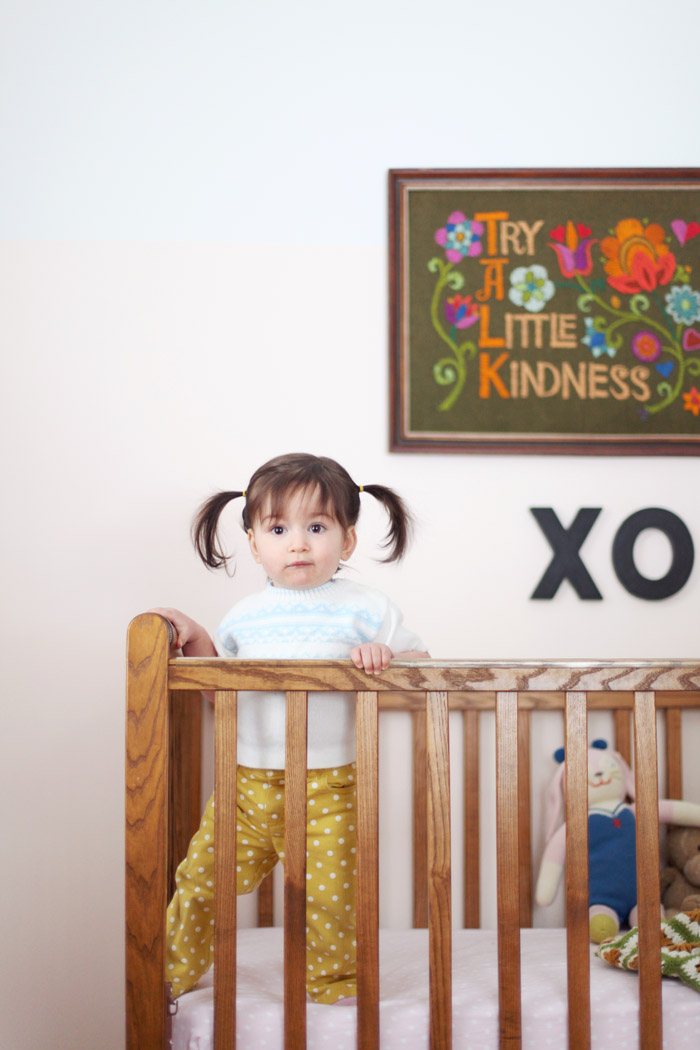 It's funny how every month I find myself saying "THIS is my favorite age!" Every day this kiddo is more fun than the day before. And I am loving the fact that I'm her favorite person. At least, today I am. Lucy's almost 15 months, her favorite toy is her Teddy, she looooves my glasses, her favorite thing to say is "ball," and her hair actually trails down her back. She's still not walking, and I'm counting my blessings!
You know, now that I think about it, her new favorite toy might be the Christmas tree. Oh boy oh boy. Like I said, life is fun! Seriously, though. I think about how dark my mind was this time last year, and this child helped get me through it. And now she's my little reward. I thank God for her, and I don't mind how cheesy I sound when I say it.
Lucy's sweater is vintage (thrifted), and her pants are from Carter's.