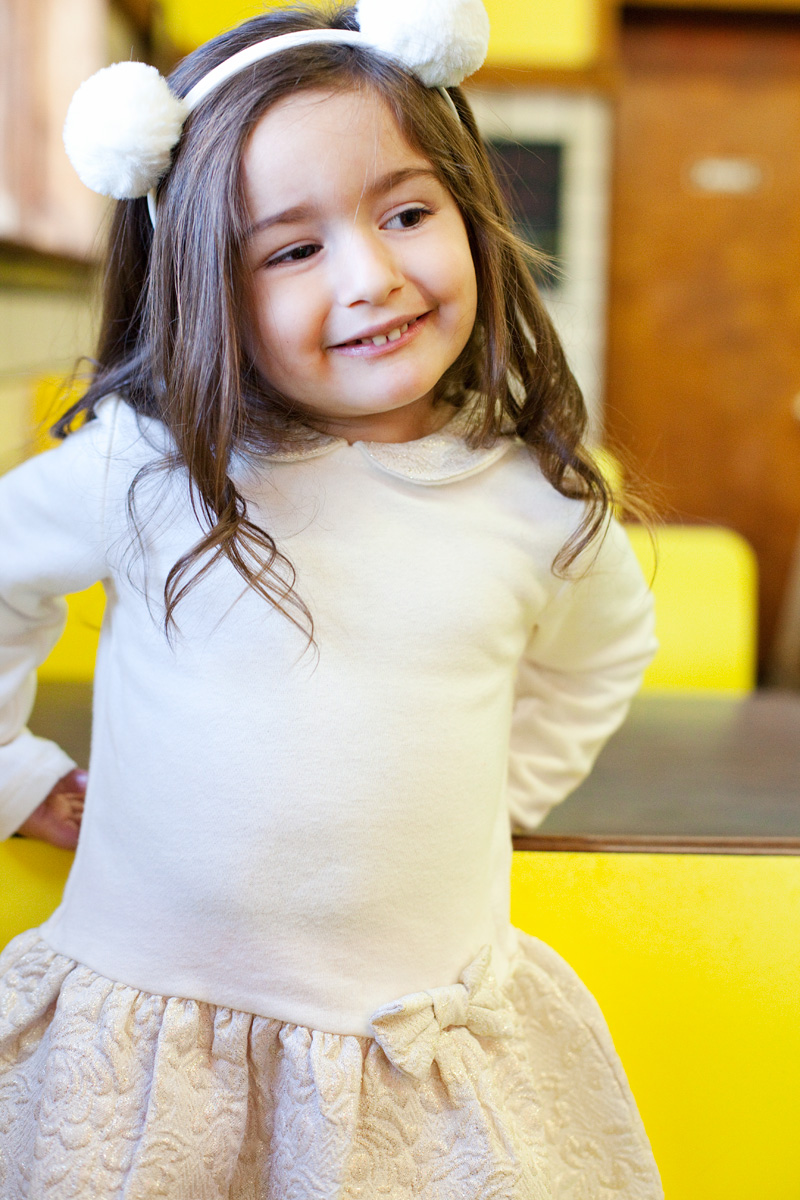 When I was a little girl, I looked forward to Christmas dresses almost as much as I looked forward to Christmas presents. I remember wearing a fluffy faux fur white coat with a matching beret when I was four years old. Under the coat was a plaid dress with puffed sleeves and black velvet ribbons. I even remember my shoes! Black patent leather t-straps. Now I get to enjoy the fanciness of playing holiday dress-up with my own little girl, who luckily has a lot of fun with it too.
The Children's Place asked us to select our favorites from their Holiday 2015 collection, and I was so delighted to find beautiful, classic pieces with some vintage style and also some quirky accessories for an added jolt of fun. I was able to do all of my shopping online from the comfort of my home when the kiddos were in bed, and Lucy had the time of her life opening up the big box of clothes and pulling out each new item. Here's what we selected below: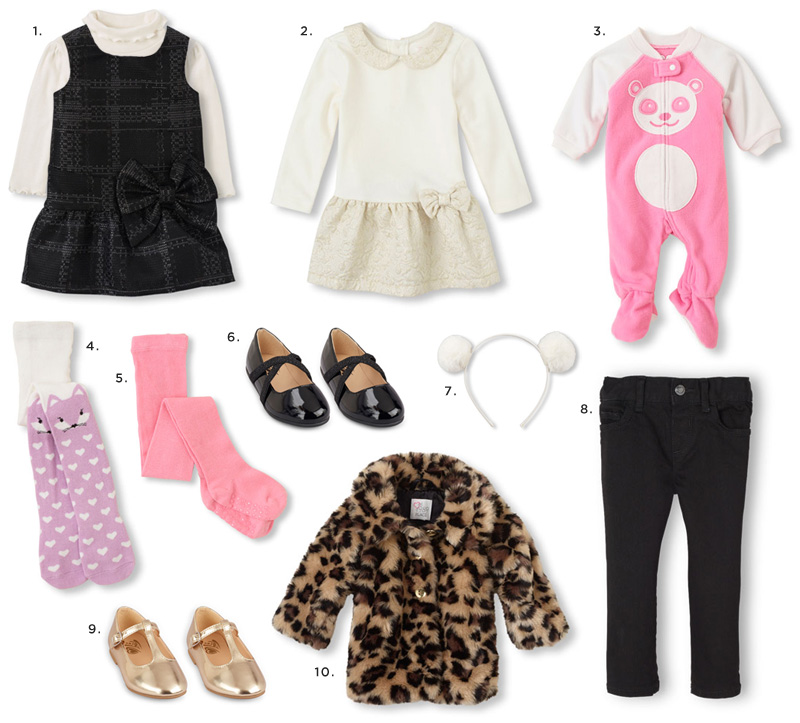 1. white turtleneck and black dress
2. white peter pan collar dress with drop waist
3. panda blanket sleeper
4. purple critter tights
5. knit pink tights
6. patent black ballerina flats
7. faux fur pom pom headband
8. black jeggings
9. metallic gold t-strap shoes
10. leopard print faux fur coat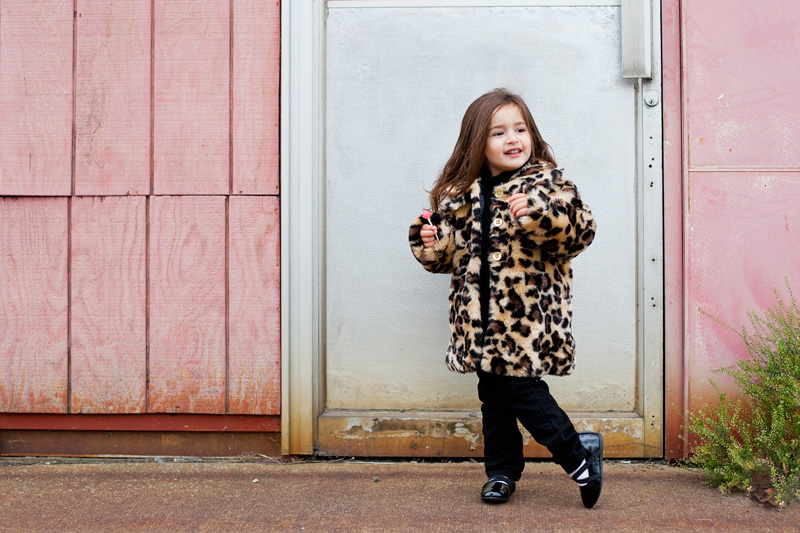 You guys! This outfit (above) slayed me. She's like a little sixties style icon. Wearing a black turtleneck and black jeans, we've got the beatnik look covered, and then the faux fur leopard fur coat tops it off with the perfect dose of vintage glamour. We paired her black ballet slippers with white socks just like Audrey Hepburn in Funny Face.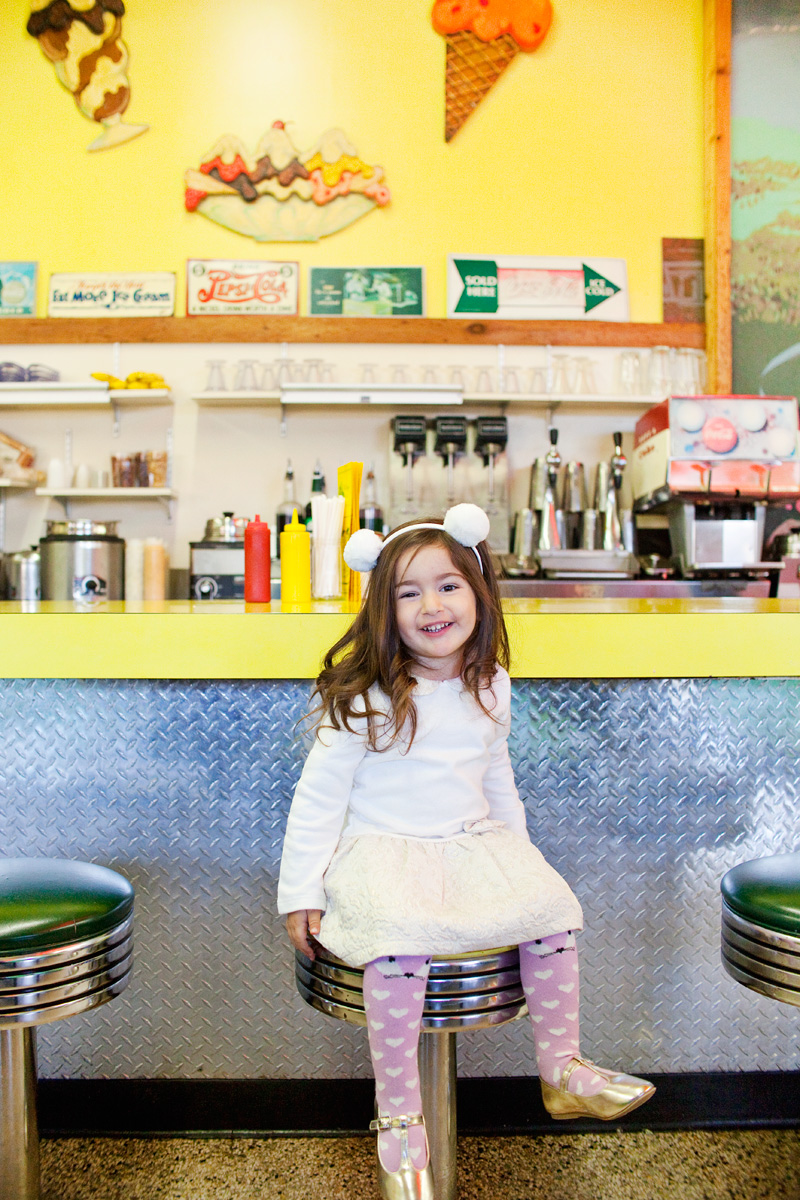 The pom pom headband and gold shoes were a big hit with Lucy! She loved the little critter tights, too, but probably not as much as me.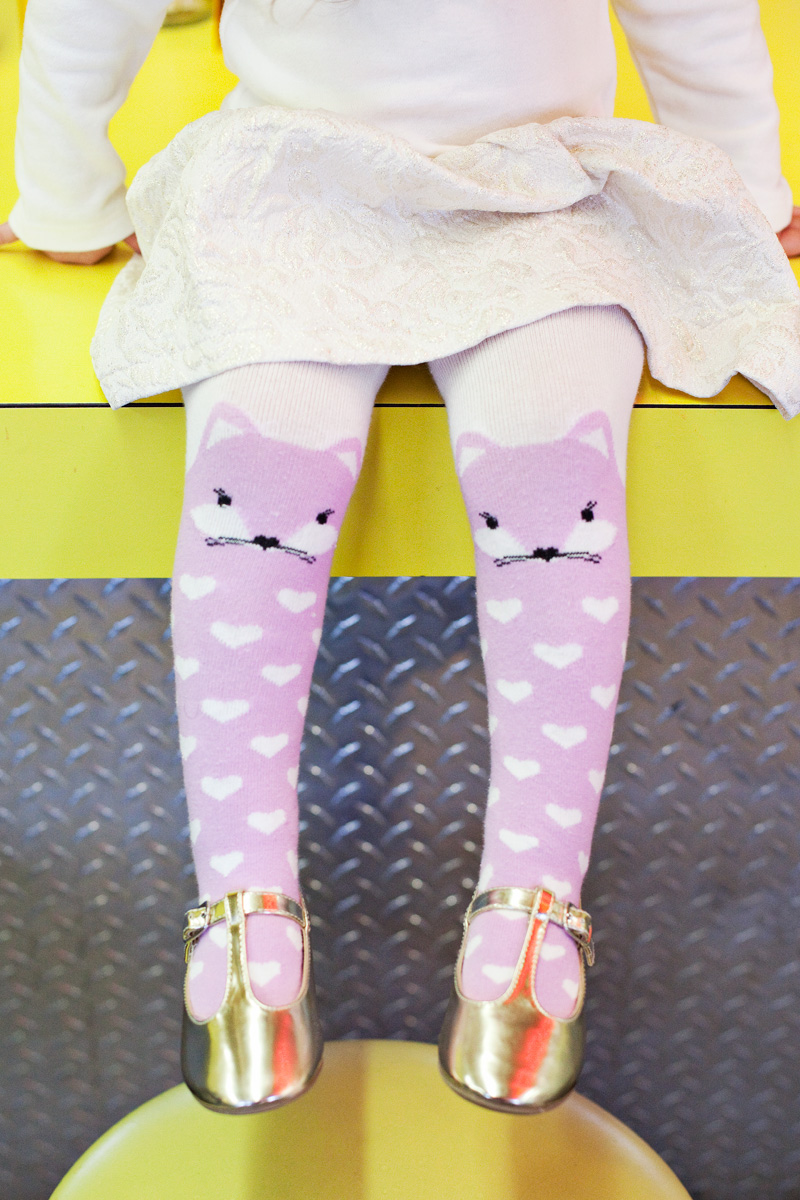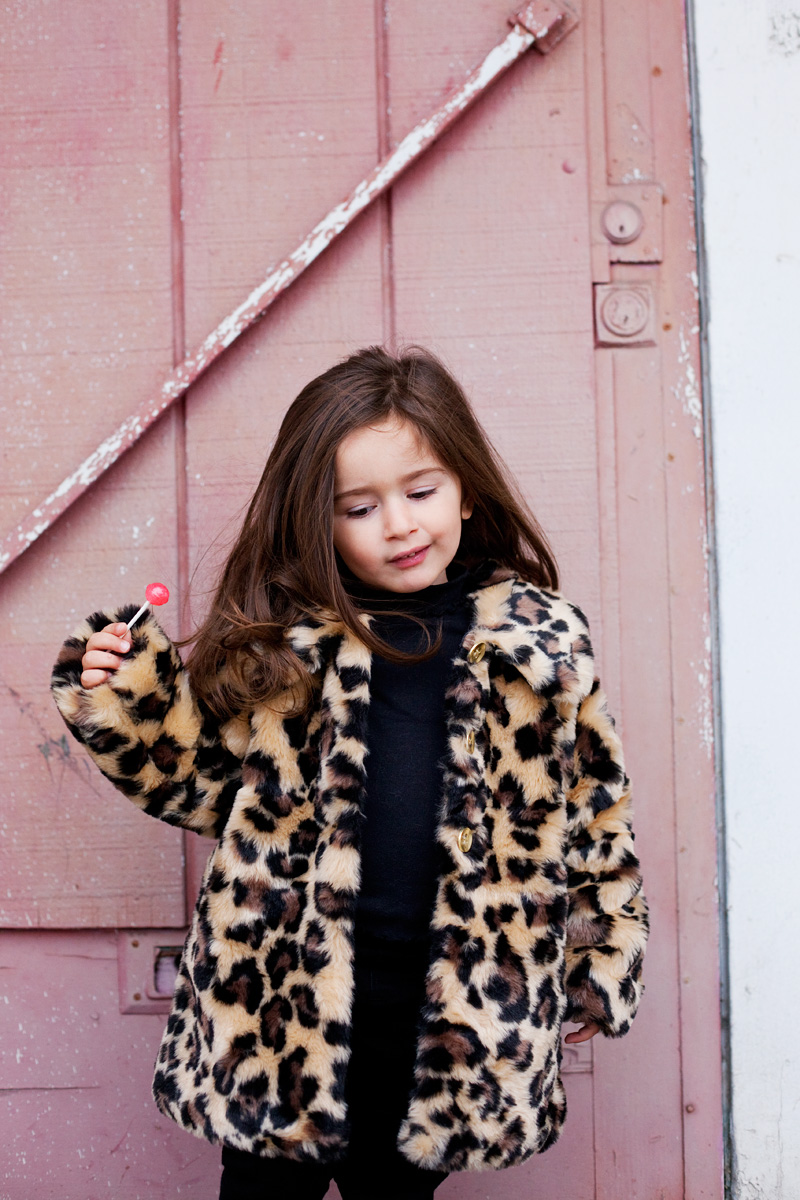 See, like I said, style icon status!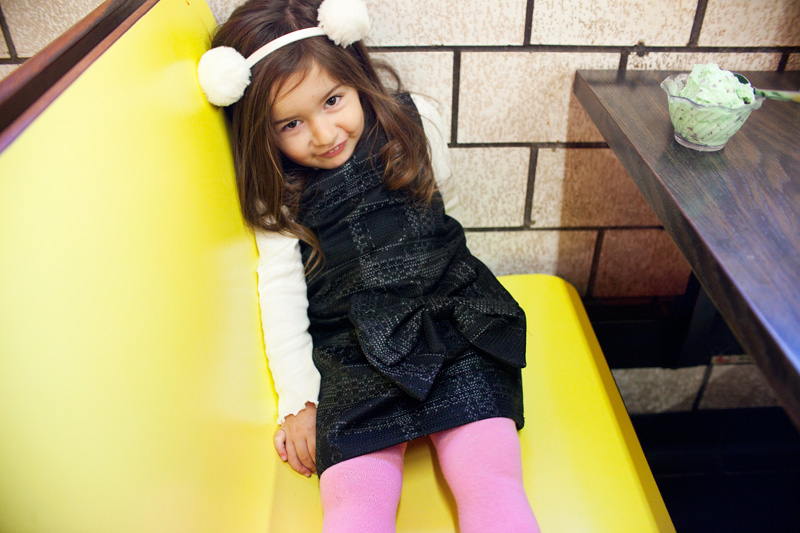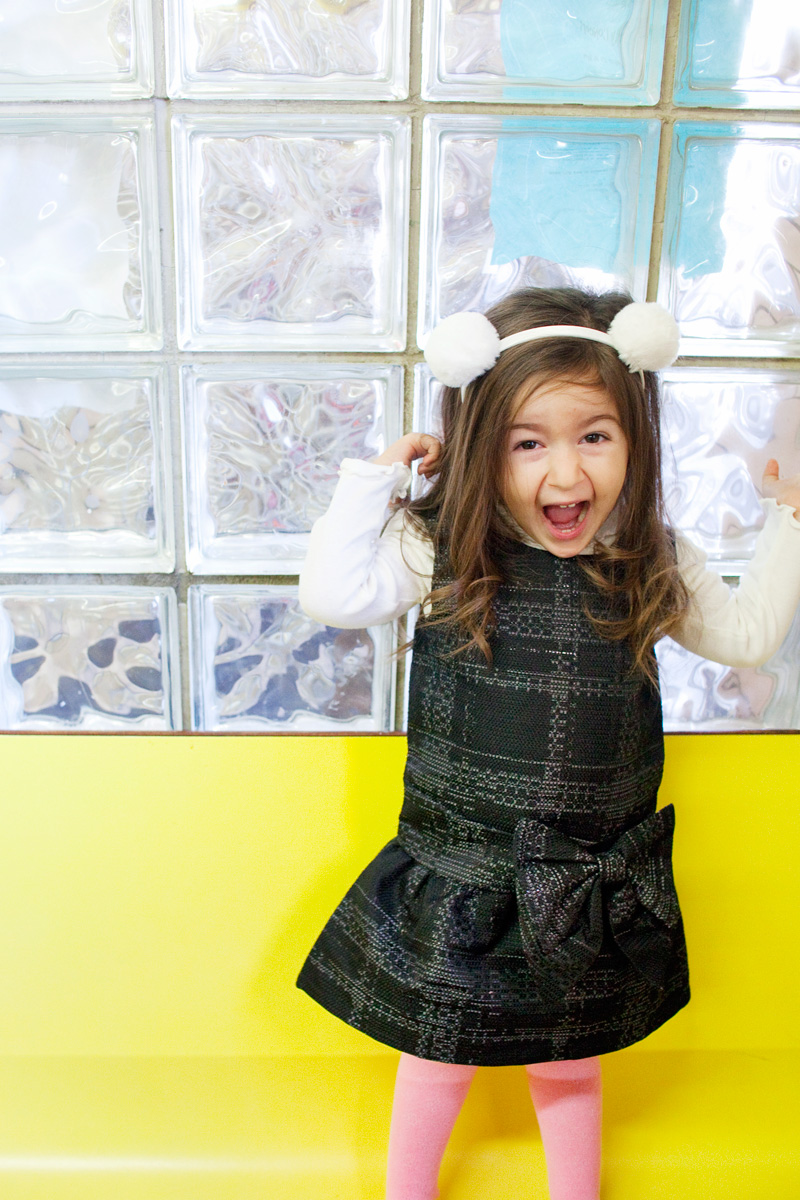 I couldn't resist getting some matching pajamas for the sisters. How cute are these panda bear sleepers? They're perfect for cozy evenings of sipping hot chocolate by the tree while watching Christmas movies. Now if only they sold adult size sleepers… I'm sure Phil would be thrilled to get in on the matching action.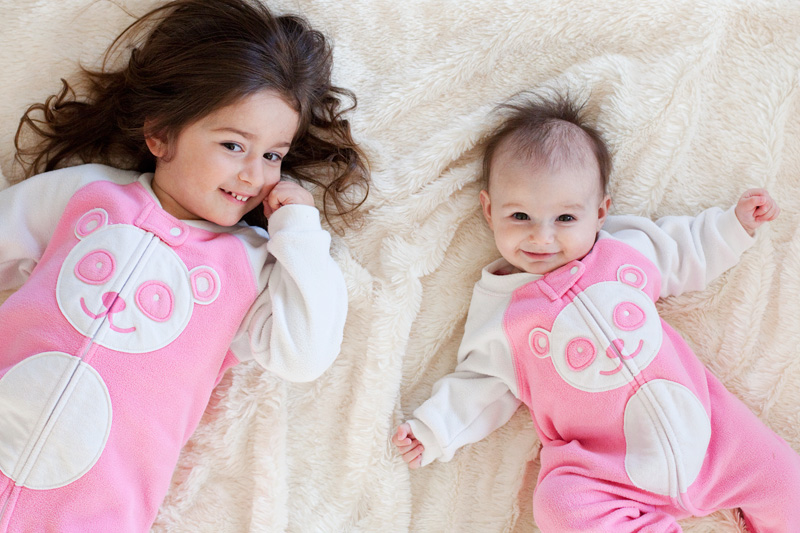 Thanks to The Children's Place for making our holiday season a little bit cuter! Now I'm off to snuggle my little panda bears.
Disclosure: This post is sponsored by The Children's Place. All thoughts and opinions are my own and do not reflect the views of The Children's Place.