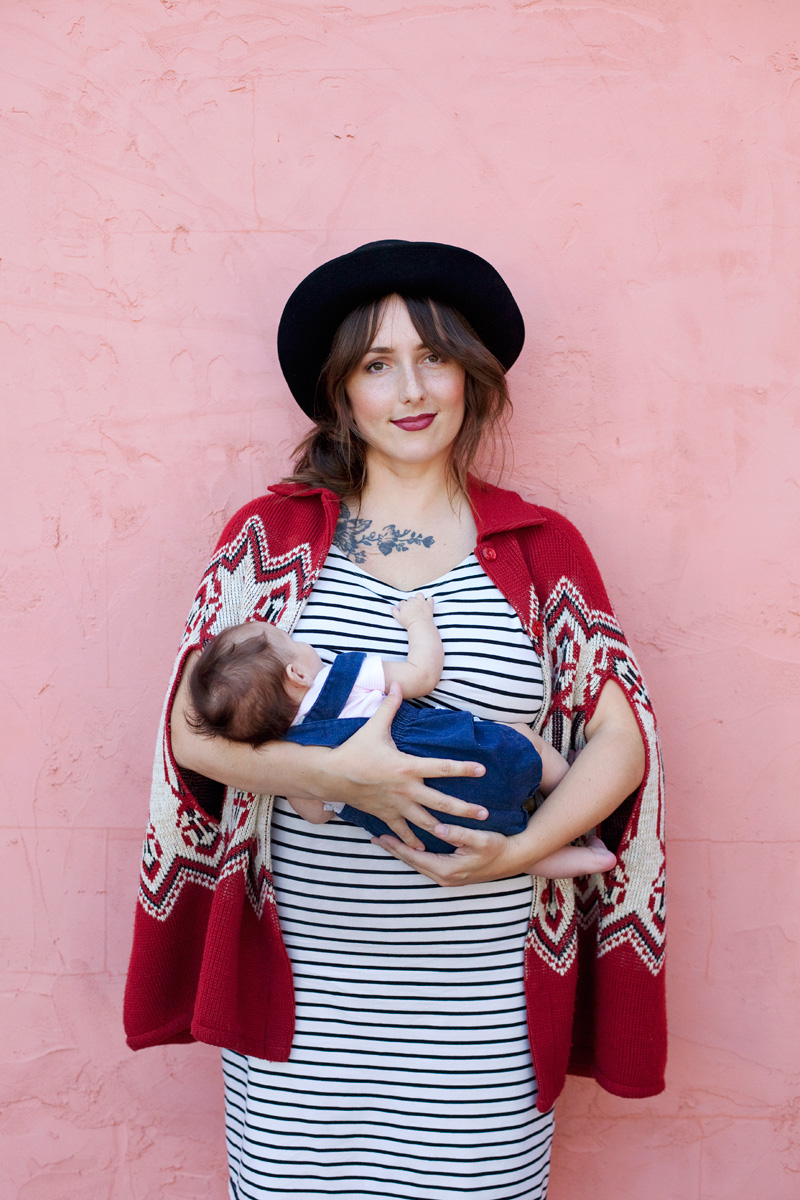 Motherhood changes you in a lot of ways. You may have heard about how it changes your boobs (Hellooooo nurse!), but maybe you haven't thought about how it changes how you feel about your boobs. What used to be something private, becomes something you share with your little baby. And unless you want to nurse in isolation, you'll need to whip our your boobs at any moment— regardless of where you are or how many strangers are peering onward. With my first breastfeeding experience, I hated how it made me feel anxious about my breasts, even more self conscious, and sometimes ashamed. (I'm not proud of that, but I'm just being honest.) I was incredibly nervous about nursing in public. You see, it's a bit trickier for bigger girls to keep their… err… girls hidden when trying to nurse discreetly. Being someone who's cared about modesty historically, and someone who has been acutely aware of how nervous nursing in public makes most people (awkward), I preferred to leave the room, nurse in my car, and even nurse in the public restroom (I can't believe I felt ashamed enough to do this!).
Now that I have a toddler, I've been forced to become much less shy about nursing. I can't just drag a toddler with me to nurse in private, and quite frankly, I don't feel embarrassed or nervous, making me feel the need to run and hide whenever my baby is hungry. With this second breast feeding experience, my mindset is a mixture of courtesy and flippancy. I've becomes quite a skilled nurser for the sake of those around me— people who get antsy when a women nurses in public. They'd have to look pretty closely to see any boob. But I also figure— Hey, if they don't want to see it, they don't have to look. But my baby's gotta eat, so I don't really care too terribly much if it makes people nervous!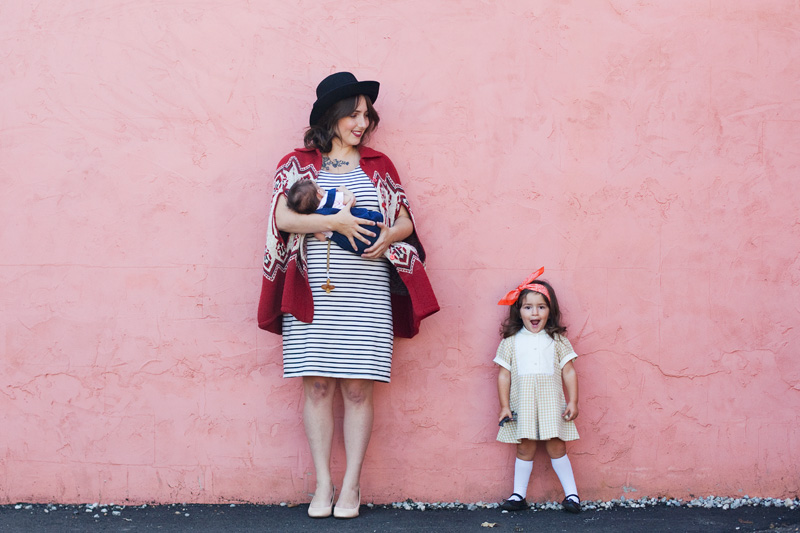 Because I do try to be courteous and discreet, I've become much more concerned with what I wear these days. The easiest thing to do is wear a loose fitting shirt overtop of a camisole. I can pull down the camisole and lift up the shirt to create a small exposed area for Juniper to nurse, without exposing my stomach or any of my chest. But if I want to dress more creatively, I've learned that it is possible! I can even wear a dress and nurse discreetly in public without anyone knowing it's happening. This is a development I'm pretty excited about.
I quickly found that cute nursing clothes are anything but cheap, so I selected a few classic pieces that I can wear frequently (Think: 4 times a week usually!), so it would be worth the investment. This is my favorite dress that I can mix up with accessories, and now that Fall is on its way, jackets and sweaters. I love it! All I need to do to nurse is lift up the top and pull down the area underneath it. Bet you wouldn't have known I was nursing in the first photo if I hadn't told you!
What has your experience been with nursing in public? Have you ever been that person who doesn't know where to look when a woman is nursing? Or maybe you were that mama gathering the courage to feed her child in the company of others? It's an interesting point of conflict in our culture, which is kind of sad, but I understand how it's gotten to be that way because of certain cultural vewpoints of women's bodies and how they're portrayed sexually more than most anything else. I'd love to hear your thoughts!
O U T F I T D E T A I L S :