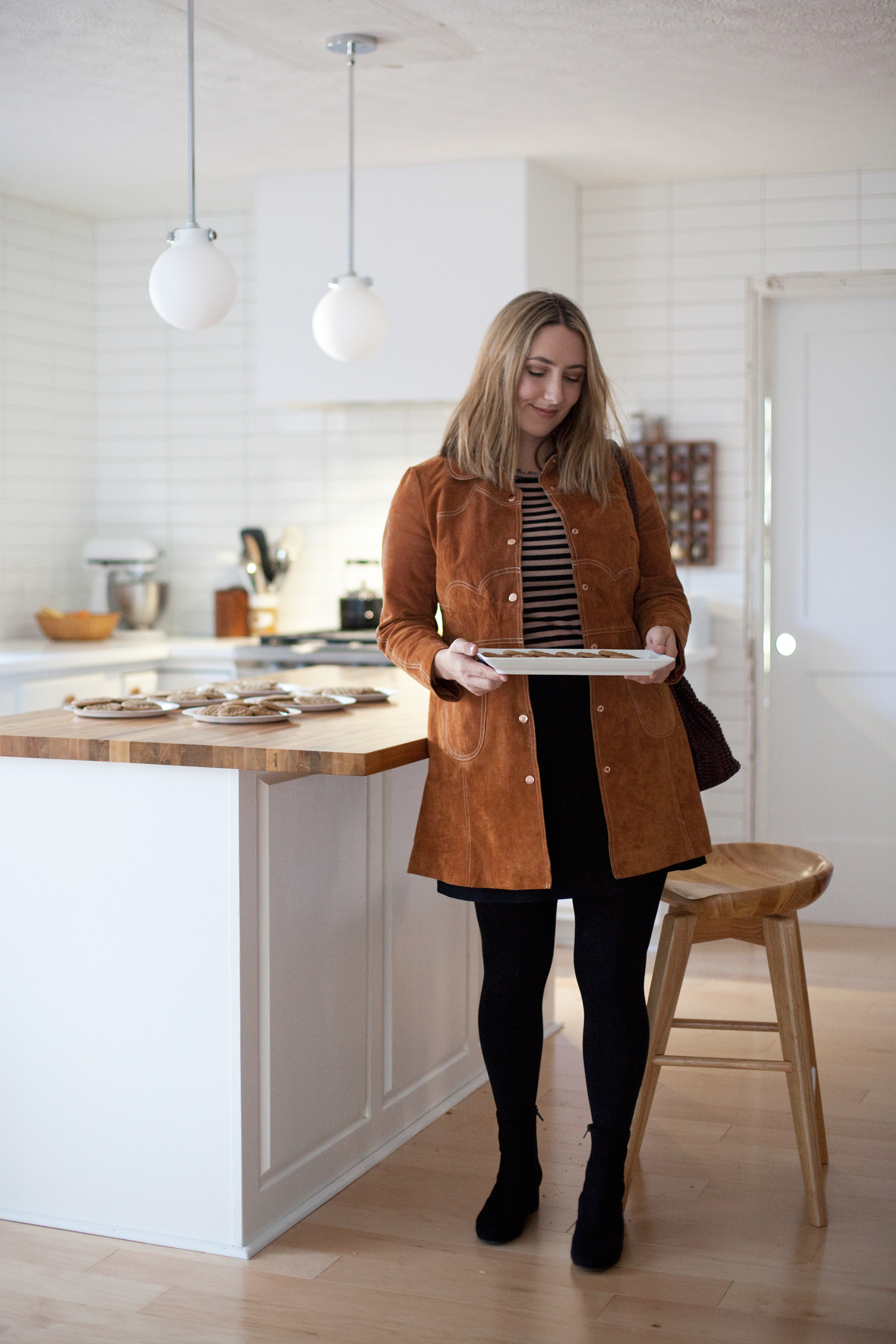 Before having children, I got to the point where I had felt the magic of the holiday season slip away. I told myself that everything would be more magical with a little kiddo taking it all in for the first time. And I wasn't wrong. But I hadn't considered one very important detail… all of the stress that comes with making the holidays magical for my children!
This past week has been the height of my holiday stress, as every beginning of December I'm finishing up holiday blog posts for A Beautiful Mess, and invariably finishing the secret handmade gifts I plan to give my girls for presents. But this year every stress has been magnified as we're still in the midst of renovating some major family living spaces at our house.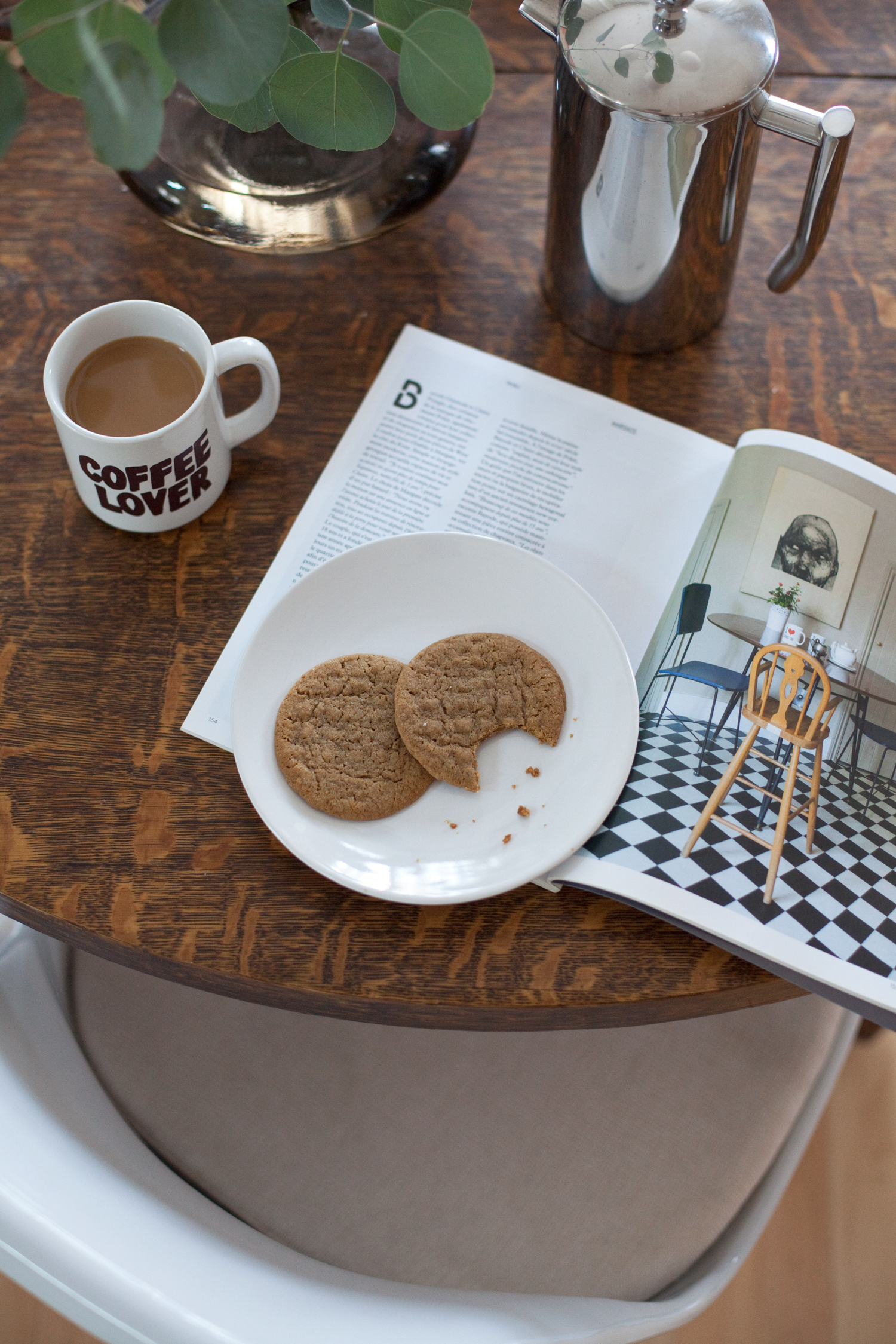 This past week I had planned to make Christmas cookies with the girls, letting them decorate gingerbread men however they wanted. At just the thought of this "fun holiday activity," I had begun to stress about how their little hands would manage to squeeze out icing, and wondered if they'd find the experience fun or frustrating. But then I stepped back for a minute and realized that all of these activities I feel compelled to do are meant to be fun, and if it's stressing me out, I needed to dial it back a bit! So what did I do? I put myself in a little holiday time out and decided to do something for me.
I spent yesterday evening in the kitchen by myself, while the kiddos watched tv (the horror!), and I made my favorite ginger spice cookie recipe that isn't necessarily a fan favorite in our house. I was feeling pretty good about things, when I decided to multi-task and head to the garage to work on sanding and painting something or other. When I came back in the house, I realized while I was gone, a batch of cookies had burned in the oven!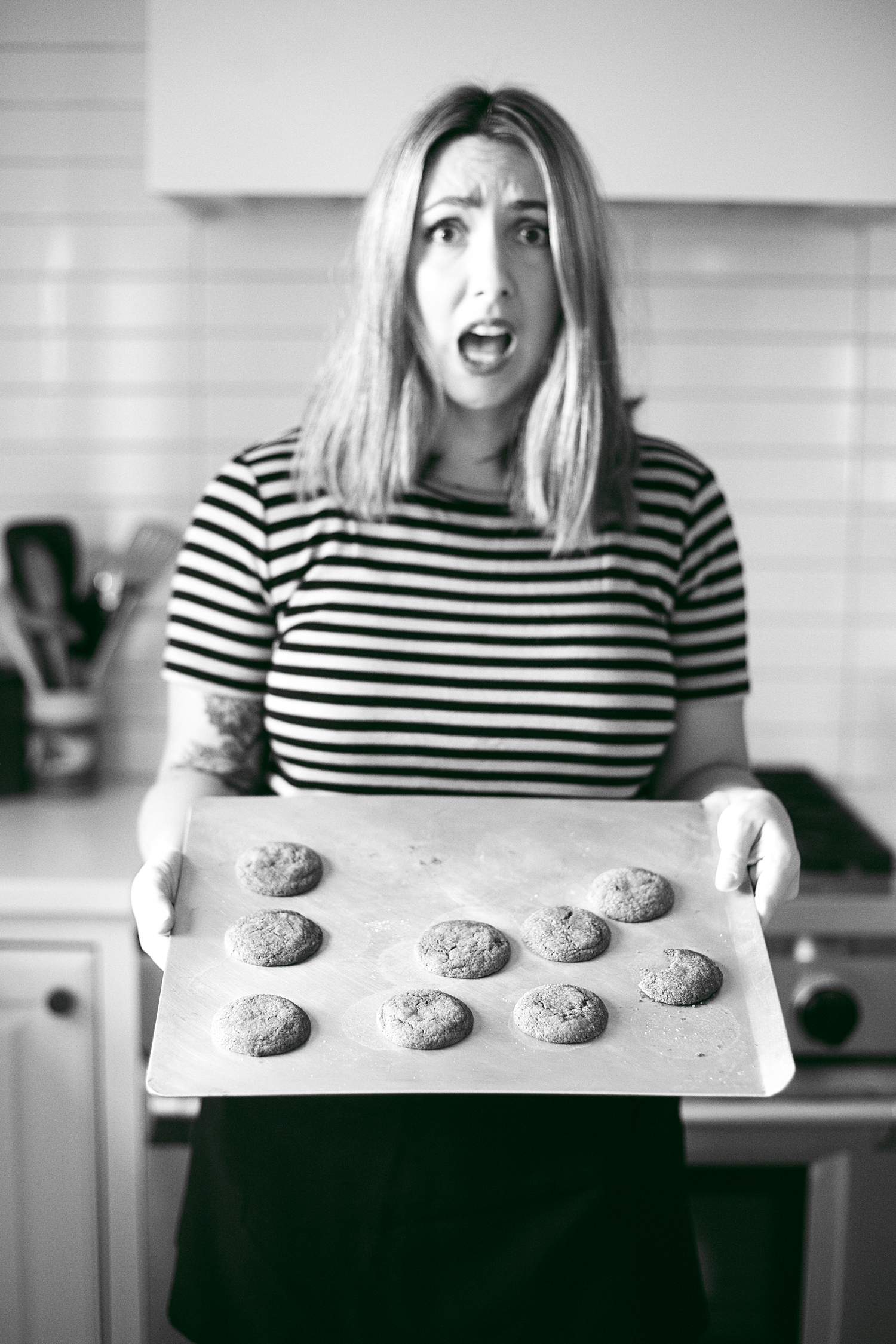 And I realized my holiday time-out had actually been a fake out. I was struggling to take the time out to just do one thing for myself, without feeling compelled to be productive simultaneously.
Are you feeling me? Do you struggle to take time out for yourself each holiday season? Since I sort of failed at my holiday time out yesterday, I'm going to put a cute outfit together (with my new Famous Footwear boots), and head out for a cookie exchange party, then I'll hunker down tonight with a cup of hot tea and the holiday movie of my choice: The Family Stone.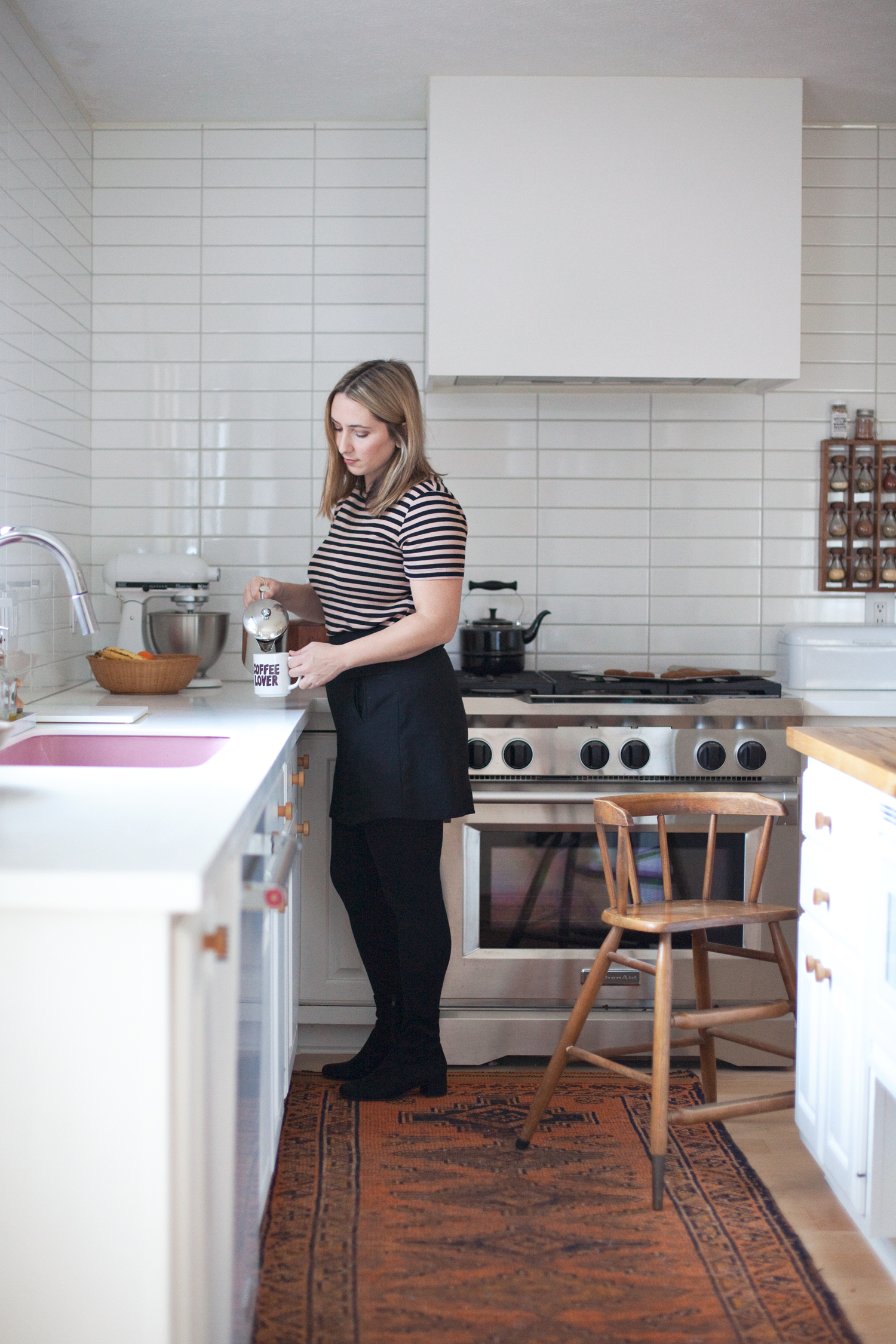 I've teamed up with Famous Footwear to encourage you all to please, take a step forward and give yourself a break this season! It will all be gone in a flash, and you'll wish you hadn't let yourself get so stressed out. Maybe a new pair of shoes would help? Which is handy, actually, because Famous Footwear would like to give one of you a $100 gift card to spend on a pair of shoes to take you somewhere FUN this holiday season! Head on over to my Instagram to enter the giveaway.
I snatched up my must-have shoe for the season at Famous Footwear, which I've been wearing with almost every outfit when I go out these day. They're a stretchy sock-boot style by Naturalizer, so they're not hard on my feet. They have a lot of other boot styles that are tempting me as well! Go check it out, and good luck on the giveaway!