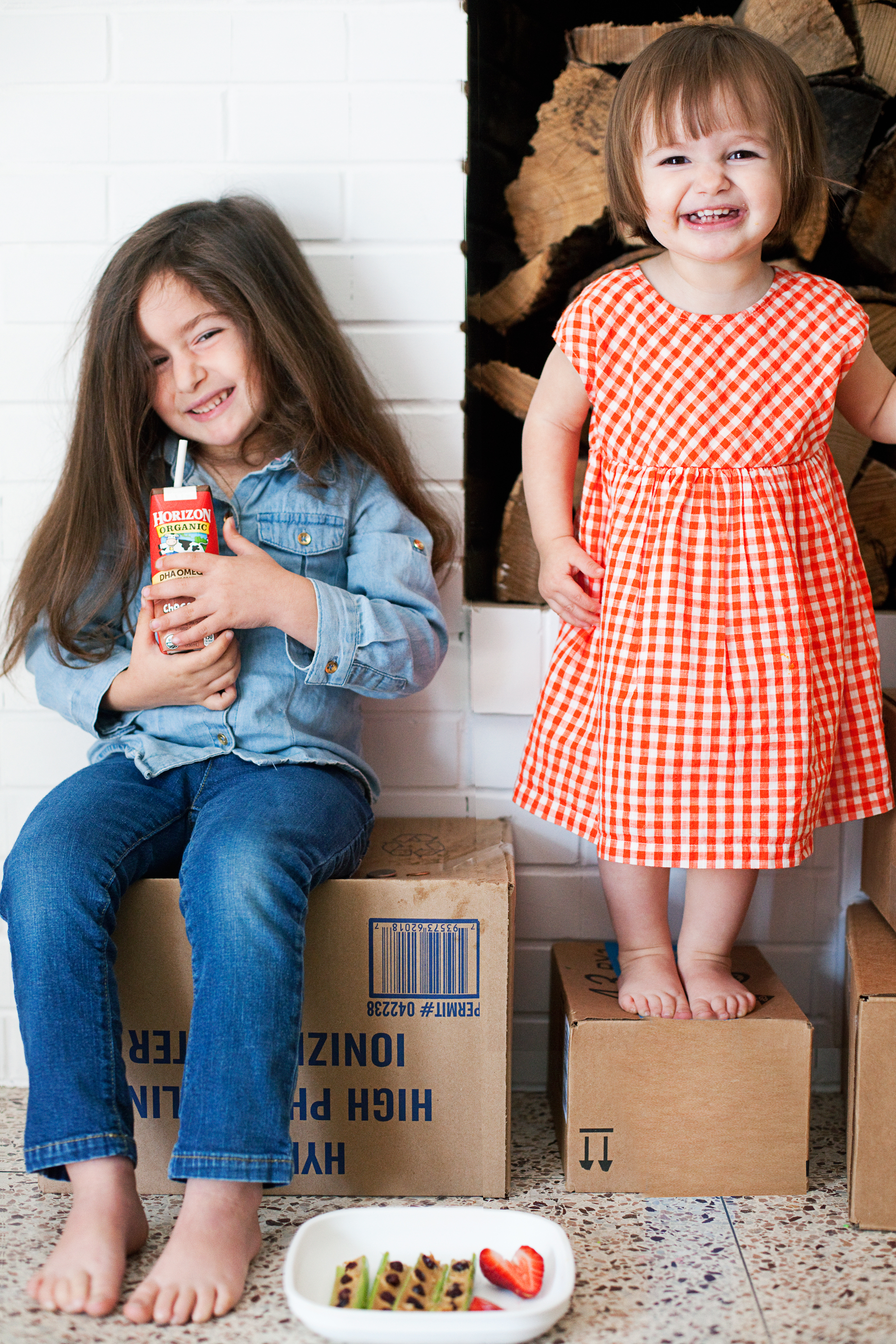 Before I had children, I figured getting them to eat healthy food was as easy as never giving them anything unhealthy. But as real life has happened, I've learned it's not quite so easy. Not only can it be tricky to motivate your kiddos to eat, but finding time to prepare food and to look over their shoulders while they pick at their food for two hours, prodding, nagging, and pleading them to eat? Forget about it! This is not as easy as I thought.
I've picked up a few tricks along the way that make lunchtime with my kiddos much easier than it used to be, and I've teamed up with Horizon Organics to share my ideas with you! I hope you can find some inspiration and make lunchtime an enriching experience with your kiddos.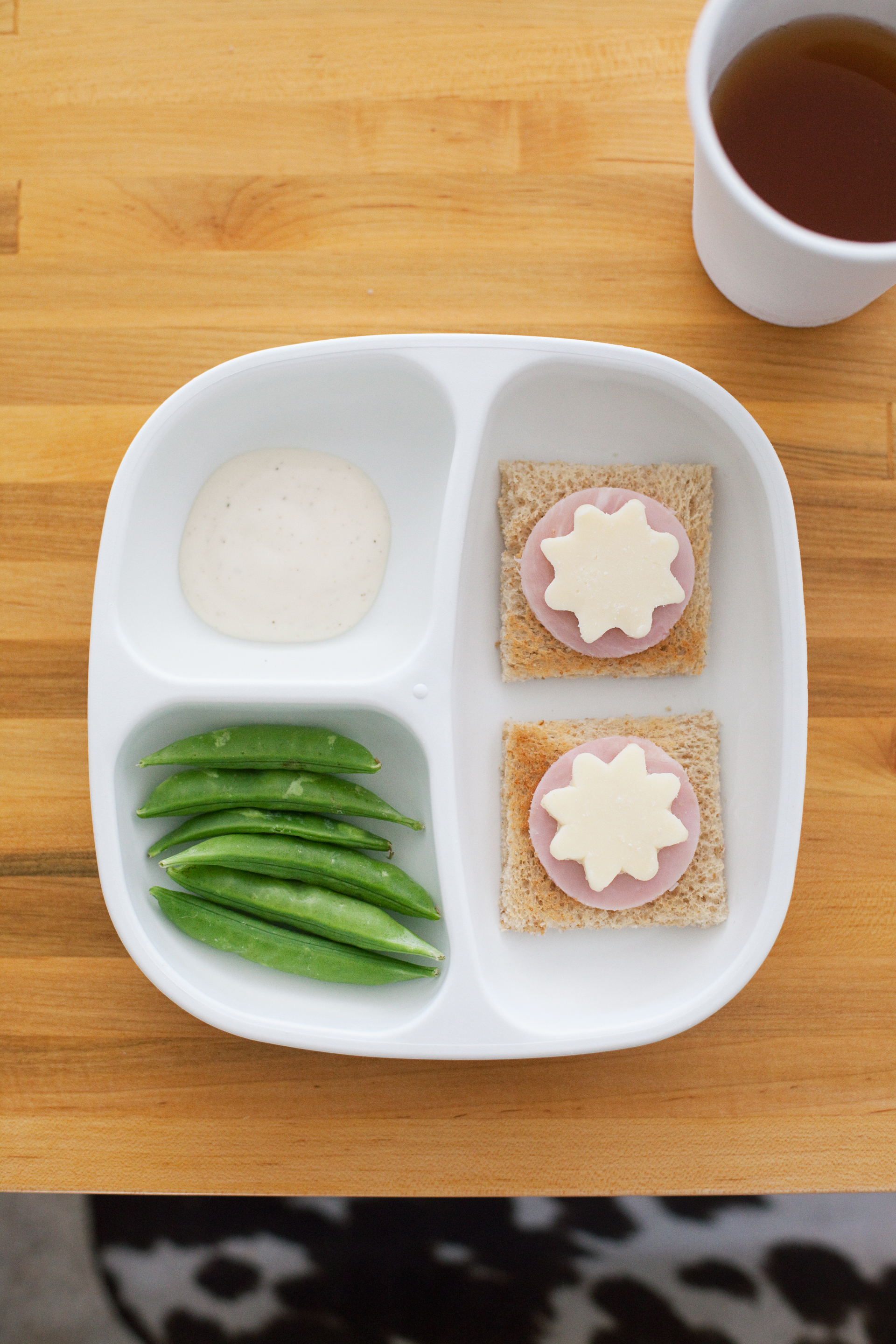 This might seem like a no-brainer, but I used to think creating visually stimulating food meant I needed to spend a lot of time cutting out shapes or creating little characters by combining lots of random food elements. But in reality, pretty food is as easy as making a pattern with carrots and cheese sticks, cutting fruits and veggies into simple shapes (even rectangles will do), or sure— you can do something as artistic as cutting up and combining food creatively to create animals or characters. That will certainly grab the interest of a toddler who might rather be playing with her toys.
I don't want to lead Lucy and Juniper to expect fun and exciting shapes in their lunches every day, but when I have a couple of extra minutes, the little effort it takes to make a creative lunch usually equals a more relaxing lunchtime for me— no nagging, prodding, or bargaining needed to get them to eat their food! And my favorite new item from Horizon Organics is their shaped cheddar cheese slices (see the white cheddar on the toast above). They already come in fun shapes, so I don't have to take the time or create any waste with leftover cheese after cutting it into shapes. Victory!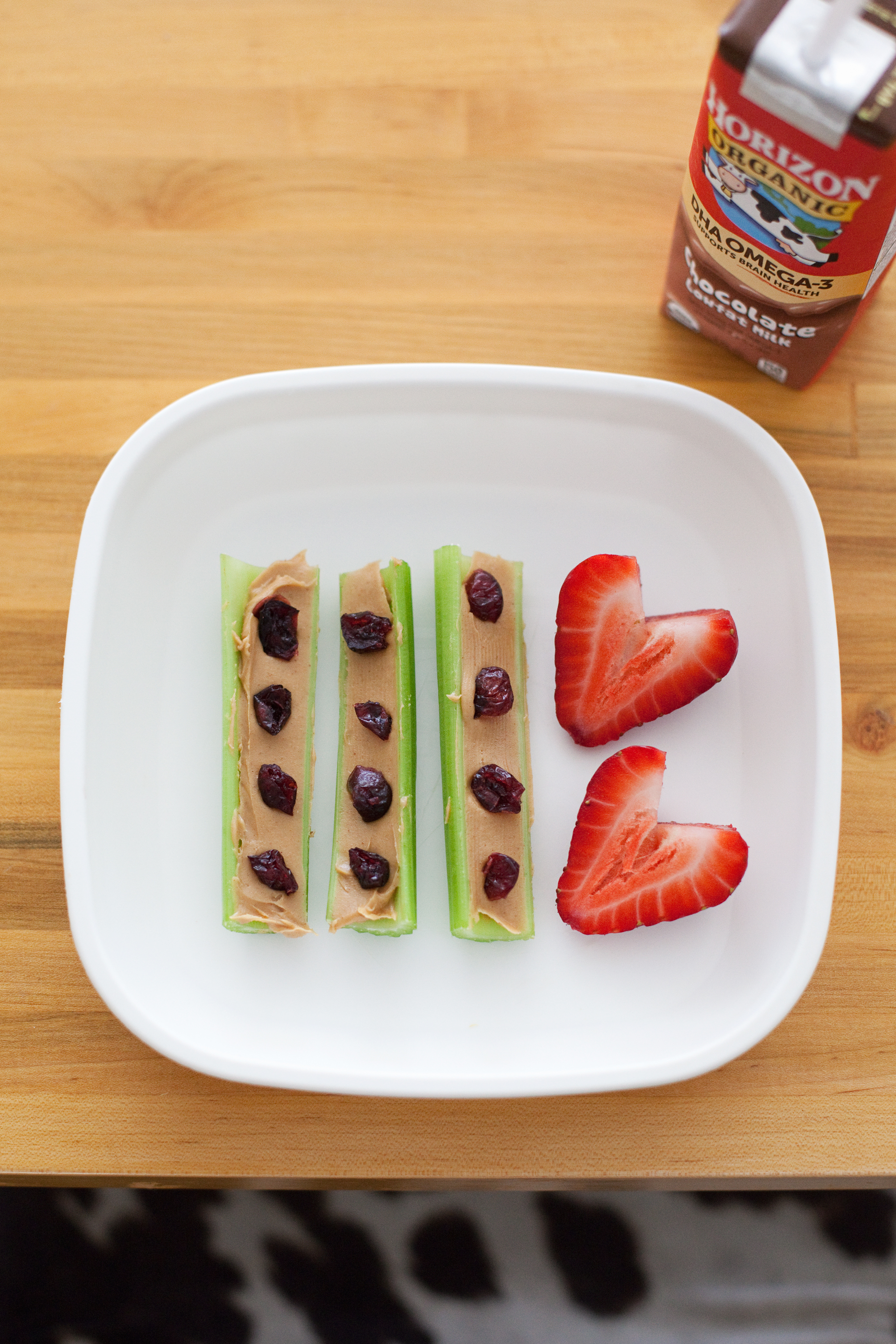 This was a recent discovery of mine. If you give something a fun name, kids are pretty likely to want to give it a try. Peanut butter covered celery sticks topped with raisins? Boring. Ants on a log? Exciting! Ham and cheese toast? Meh. Sunrise sammies? Fun! See what I mean?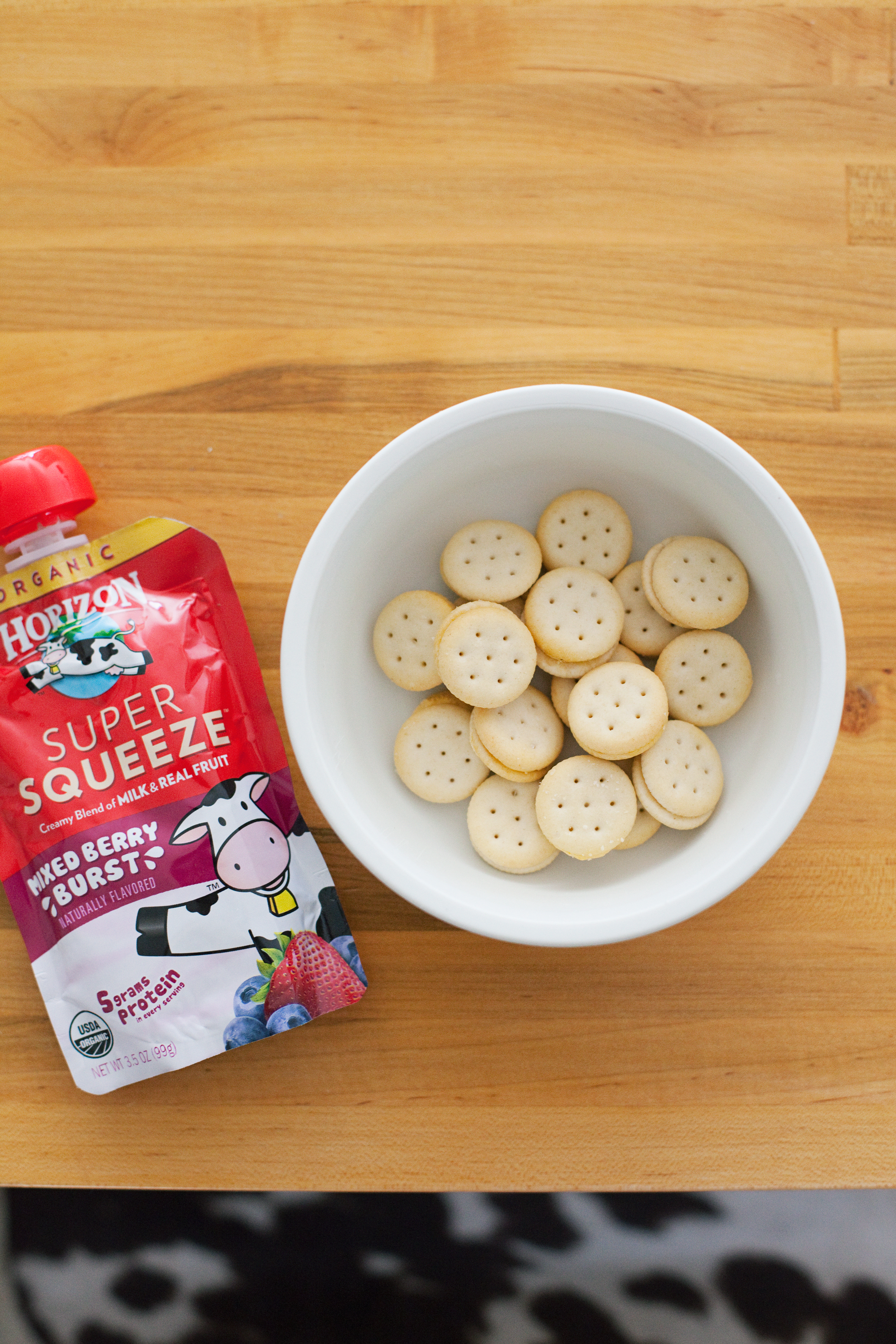 What is it about little things that capture our imaginations? My kids and I love dollhouses and miniatures, so it would only stand to reason that they'd enjoy tiny versions of food as well. Mini sandwiches made with small cookie cutters, mini crackers, small packs of fruit snacks, milk from a mini carton rather than poured from a big jug— these seemingly insignificant details are sometimes enough to excite my children about their lunches. And sometimes all it takes is putting normal-sized food (like grapes or grated cheese) into a tiny cup on a big plate and the kids think it's pretty special.
The tiny trick is great when you're short on time. I don't usually give the children crackers for lunch, but if we're on the go or if I'm having a hectic day, I certainly don't feel bad about dumping some cheese sandwich crackers and munchable veggies onto a plate and calling it done.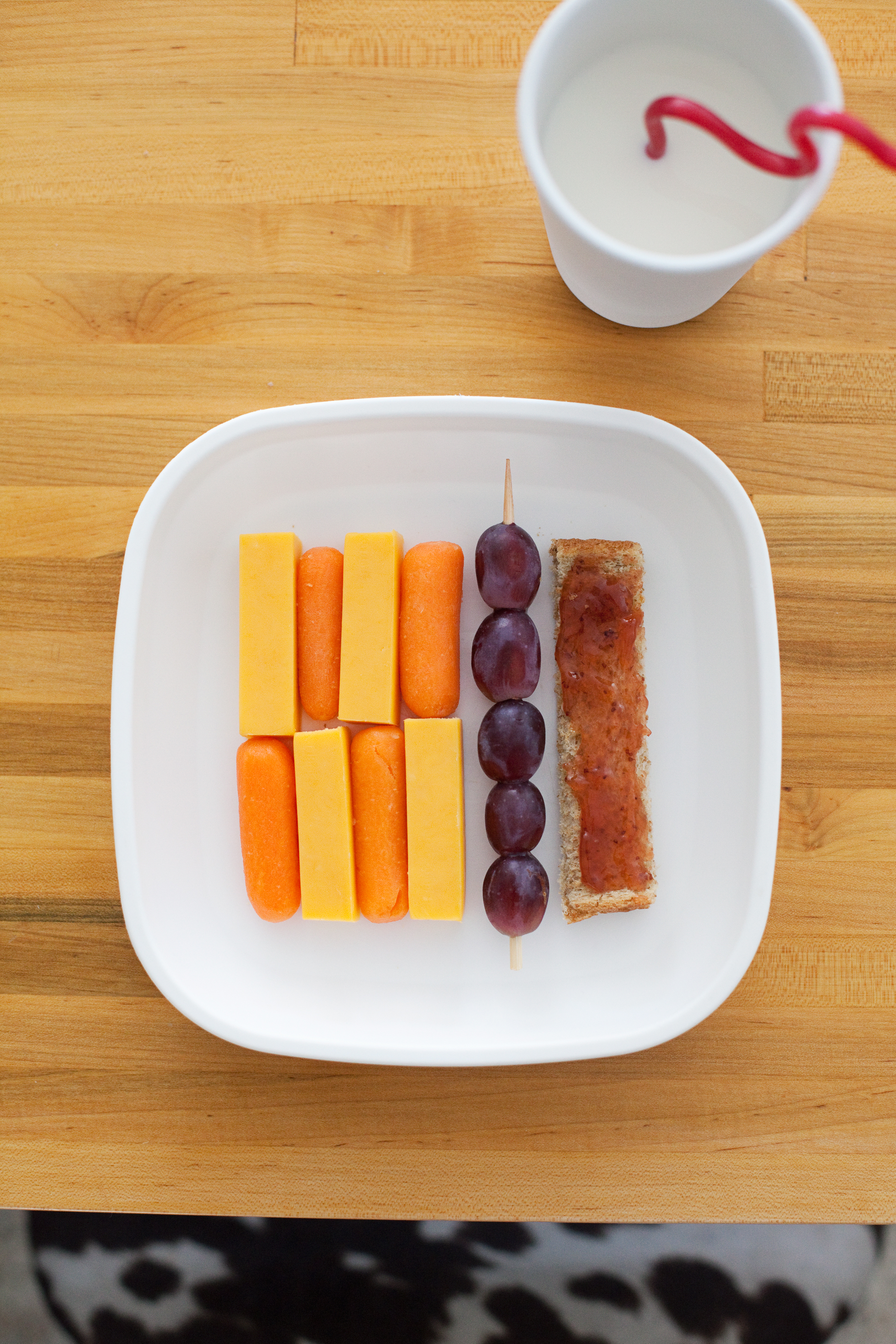 I discovered this trick when we were at a grocery store where they were sampling lots of food that my children wouldn't touch with a ten foot pole at home. But at the store? In those tiny cups? With those tiny weapons (toothpicks) piercing the food? Oh yeah. They were all about it. Juniper had three different kinds of salmon that day, and even asked for more. It's the toothpicks and the tiny cups, I tell ya!
The catch with this one is the skewers. Lucy couldn't handle this all the time. She began to just play with the toothpicks and become too distracted to actually eat the food, and I found it stressful to make sure she wasn't poking her eye out. Also, if you're relying on the toothpick to hold the food together (like ham and cheese roll-ups sliced into sections), your kiddo might pull out all the toothpicks and refuse to eat the pile of unrolled food that's left on the plate. (Been there. So frustrating.) But when you know your kid can probably handle it, this toothpick trick is a real winner!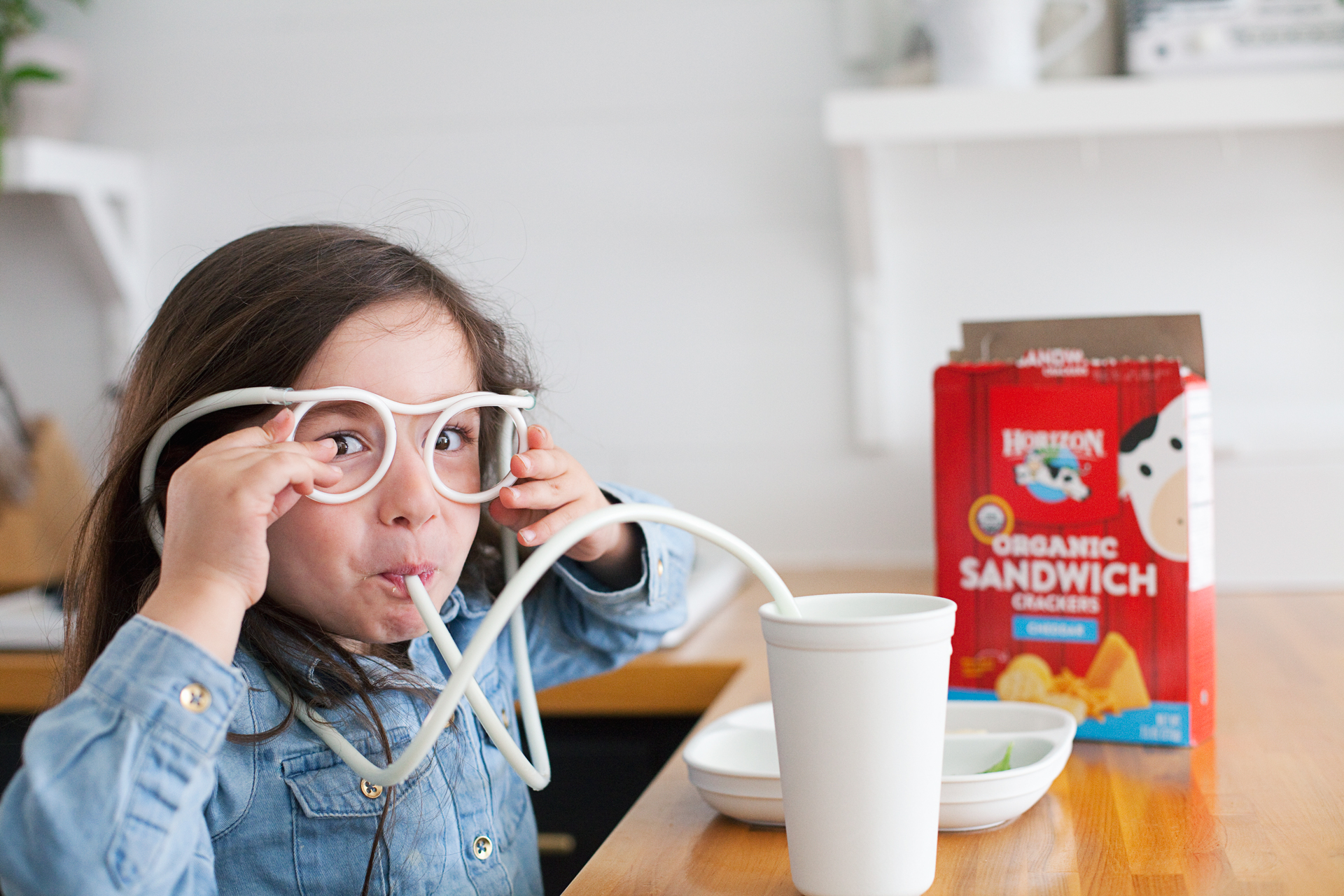 I used to try to let Lucy sit in front of the television while eating a simple and not-too-messy lunch so I could grab some time to get work done. But when we were both distracted, she would sometimes drop food on the floor, or just not eat at all, and it really drew out what should've taken 30 minutes into a process that easily took over an hour to finish. This is exactly what I'm trying to avoid— two hour mealtimes! Yikes.
I also began to consider the patterns that eating in front of the TV was setting in her life— distracted eating, not paying attention to hunger cues, needing snacks while watching television or relaxing…. I just didn't feel good about it. So we quit that mess and lunchtime is much more peaceful, and actually a great time for us to connect and talk about things that are fun or important.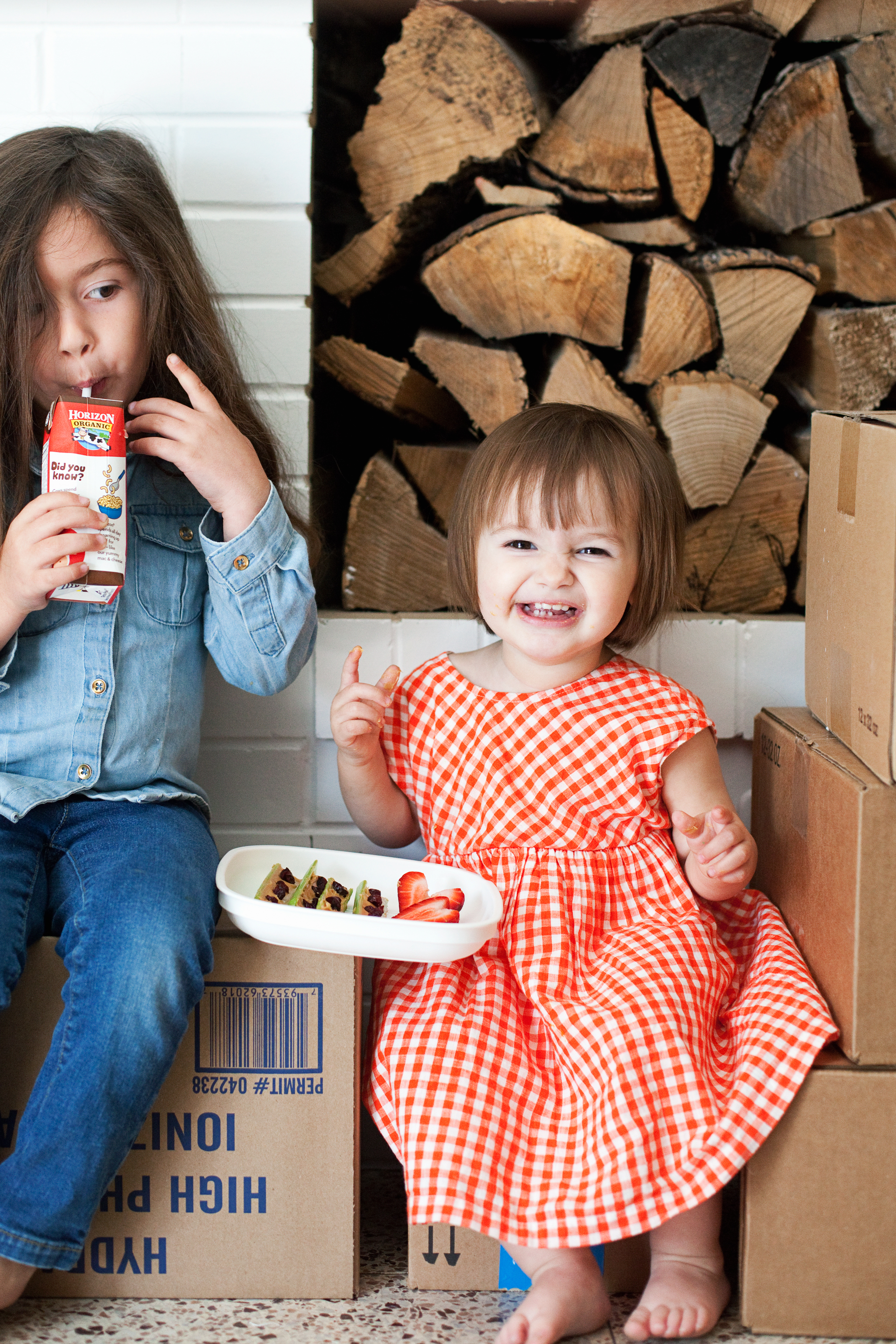 Lunchtime doesn't need to be fun or exciting, but I've found that thinking about ways to enrich this time with my kiddos has not only helped them eat their food, but it's brought us closer together and made me grow as a mom!
This is a sponsored conversation written by me on behalf of Horizon Organic. The opinions and text are all mine.