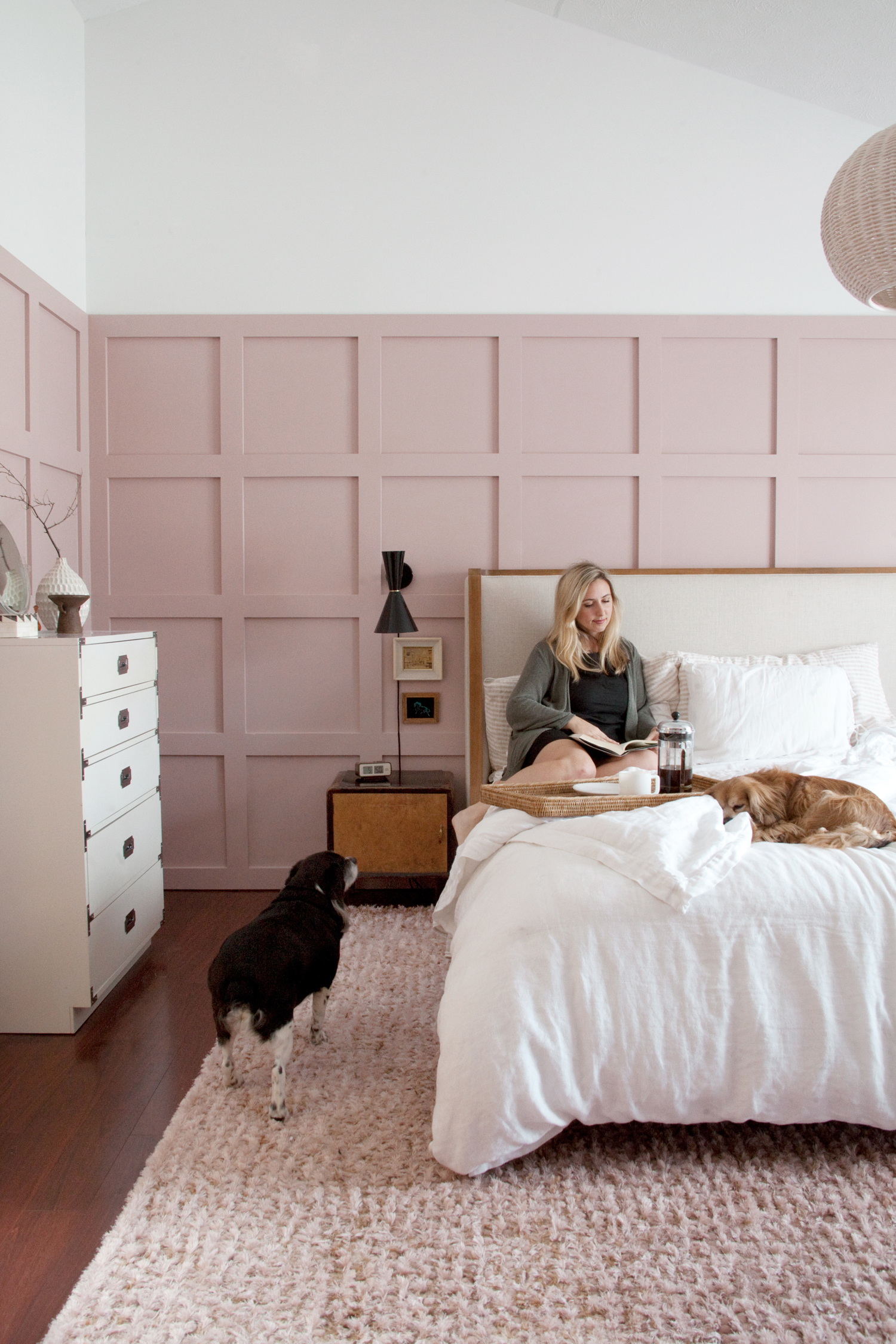 Whenever I'm searching for inspiration for a new room makeover, I'm always drawn to spaces that have an eclectic mix of furnishings. I love seeing homes with a mix of new and old pieces from a variety of eras with lots of great textures and finishes. The look of a home that feels collected is so much more special to me than a home that looks like it jumped straight from the pages of a catalogue. Of course, it can be difficult to achieve that kind of mix when you're starting from scratch! I've been known to spend hours online searching for the perfect new pieces for my home, plus a great mix of vintage items to go alongside what I already have. My favorite place to find that perfect mix? Ebay!
I've partnered with eBay on this post to talk about my five best tips for creating a great mix in your home, plus how to find and take advantage of deals. At any point in time, eBay has over 1.1 billion listings available to shop, so it really is an unrivaled source for a wide variety of home goods and vintage treasures. I actually have over a decade of experience shopping for my home on eBay— fond memories of the thrill that comes in the last minutes of an auction where I hope to snag the perfect mid century floor lamp or lounge chair. These days, though, 81% of items on eBay have a Buy-It-Now feature so you can skip the adrenaline rush and cut to the chase.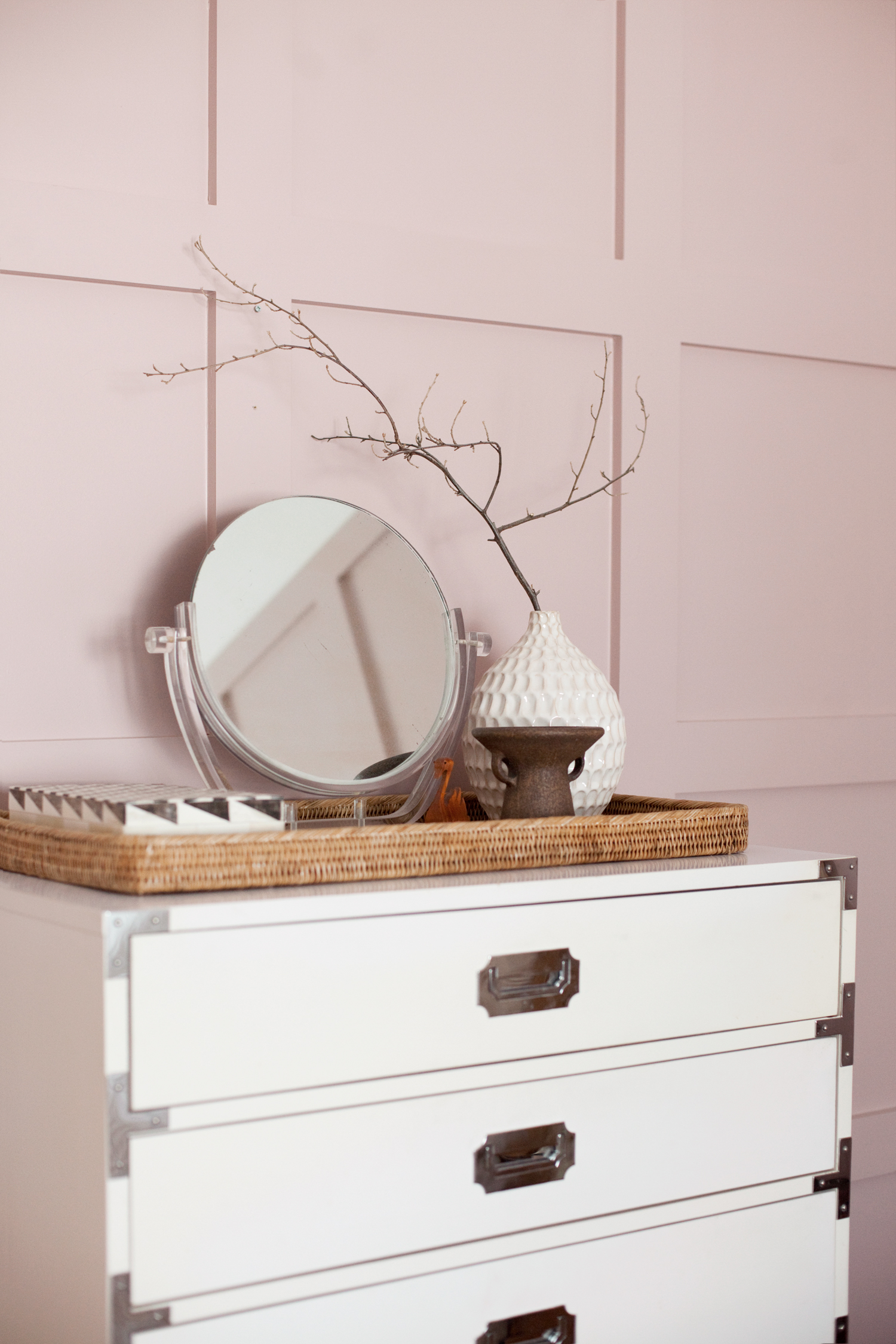 Tip #1: Use Specific Search Terms to Narrow Down Your Search
If you're searching for a mid century coffee table, searching for a broad term like, "Mid Century Coffee Table," will bring up so many items to sift through. Try narrowing down your search by using specific materials or shapes such as "Pedestal Coffee Table," "Chrome Coffee Table," "Rattan Coffee Table," or use designer names like "Karl Springer Coffee Table" or"Baughman Coffee Table."
When using a designer name in your search criteria, you may find more expensive items, but you may also find items that are similar to the style of the designer, though not as expensive as an actual designer piece. I find that you'll stumble on less expensive pieces if you search using material and shape in your criteria, rather than designer names. Though sometimes, if you find a listing that you love, but the price is too high, you can borrow words from the listing's title in order to search for similar listings. Ebay is also great because within the listing's page, they'll show you similar items from other sellers, increasing your odds of finding the perfect piece.
Sometimes I'll use specific search terms when I'm just browsing eBay and not really looking for a specific piece. My favorite terms are: "Studio Pottery Vase"; "Bargello Pillow"; "70s Modern"; "Ikebana Vase"; "Bentwood Chair," and "Vintage Chrome."
Tip #2: Use Generic Search Terms to Find Diamonds in the Rough
If you're searching for a specific style or item, such as a burl wood coffee table, not every seller will actually include this detail in the listing's title. Often you'll only stumble on an affordable version of what you want after searching through pages of and pages of listings brought up by a broad search term. For instance, I found this really cool burl veneer coffee table as a related item featured in the listing for a pedestal table I was looking at. The title "MCM LOW RISE COFFEE TABLE," isn't very descriptive if you're looking for a 1970s modern burl veneer coffee table. This is why searching more generic terms like "low coffee table," or even just "coffee table" within the "mid century modernism" category of the antiques page on eBay may help you find the diamonds in the rough.
The idea of searching using broad terms sort of goes against the previous tip of using specific terms, but it's great for those of you who have the time and inclination to sift through lots of listings. In any case, searching through listings on eBay takes much less time that traveling around to antique shops and resale stores to find the perfect piece.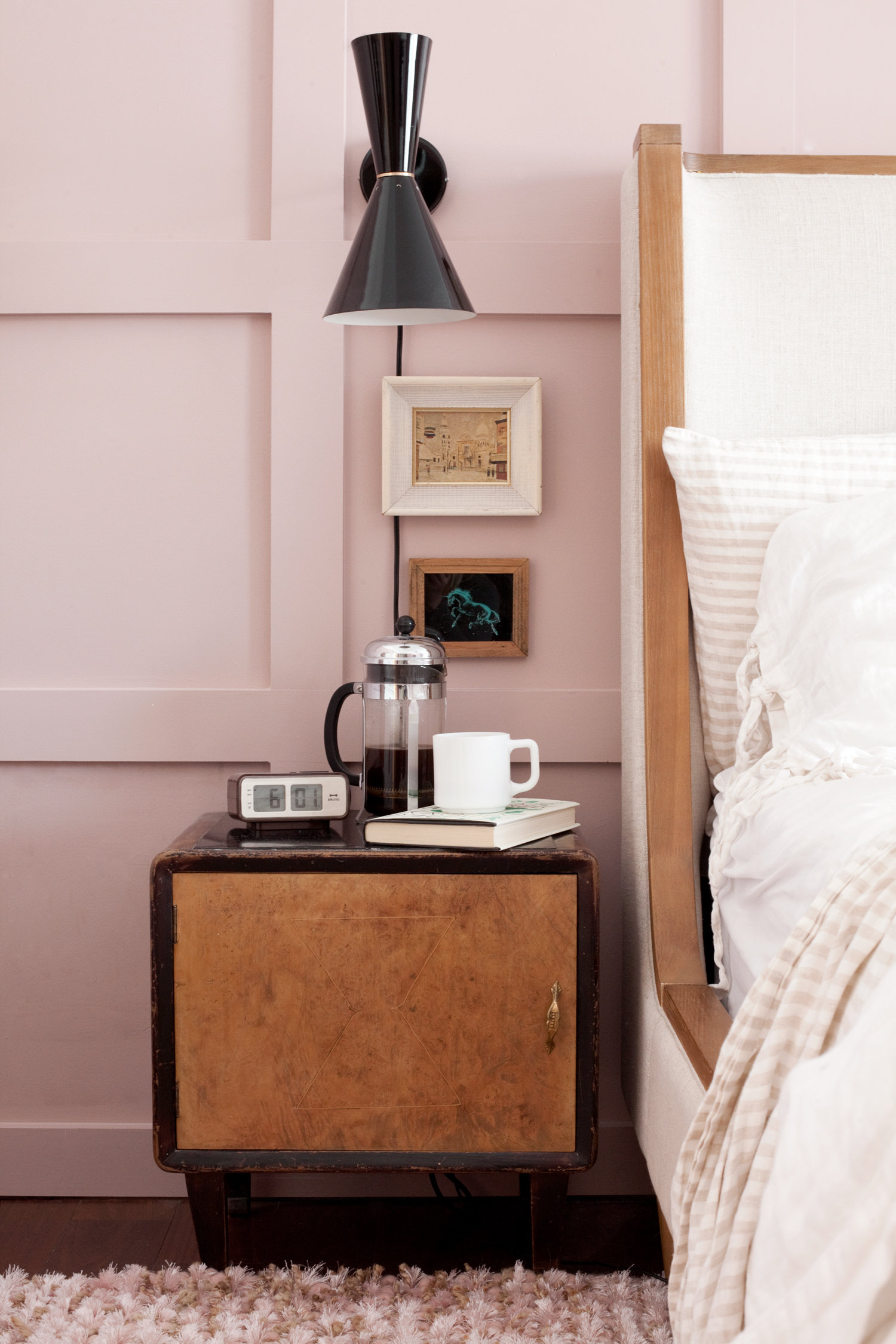 Tip #3. Utilize Specific Category Searches
When I was looking for nightstands for my bedroom makeover, I knew I wanted a pair of elegant tables with a bit of a rough patina. I didn't know exactly what style would strike my fancy, so rather than searching by specific search terms, I searched using specific style categories on eBay's antiques section.
In the antiques section on eBay, you can search by antique period, style, and material. I searched the term "nightstand" and selected the Art Deco style as a category. From there, I was able to find a pair of simple two-toned Italian nightstands with burl wood doors and a curved shape that felt incredibly elegant. These nightstands also had the perfect touch of patina I had been looking for! The set ended up costing me $500 for the pair, including shipping to my front door from Italy.
Specific search terms didn't help me out in this instance, but looking through pages of art deco nightstands turned up the perfect set right away! Sometimes it does take a few weeks of searching in the category of choice, or broadening the category a bit, but persistence always pays off when searching for treasures on eBay.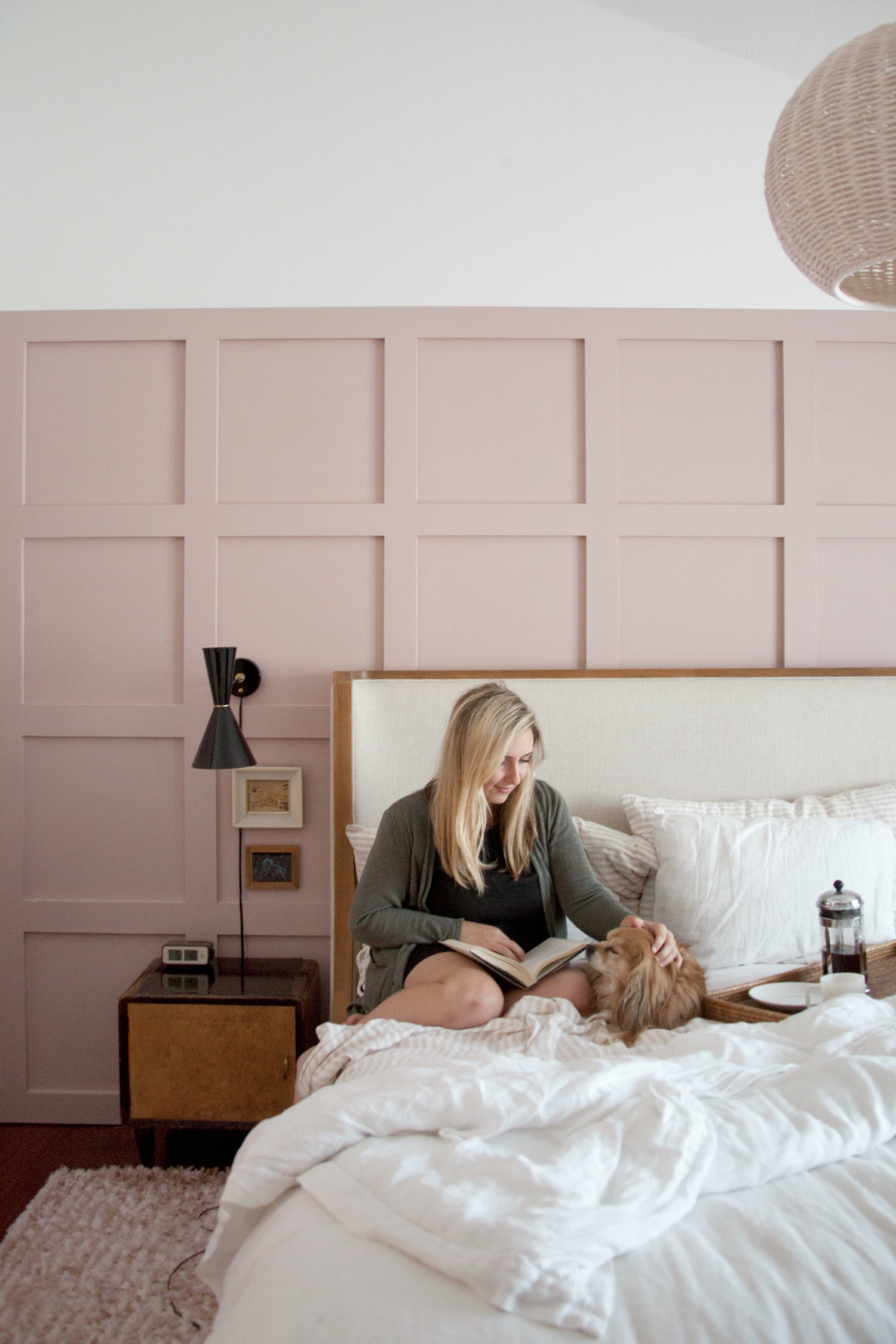 Tip#4 Take Advantage of Recommended Items
I always head to eBay first when I'm looking for a specific kind of item, or just browsing around my favorite search terms that I mentioned at the end of tip #1. Because I'm looking around on eBay relatively often, the recommended items on eBay's homepage are so well tailored to my tastes! I often scroll through the recommendations and find something I really love, and probably never would've searched for. That's how I've accumulated a beautiful and personal collection of home goods that work together to give my home that perfect eclectic mix I love.
Tip #5 Look Out For Special Deals
Did you know you can head to a specific eBay deals page to look for savings on items you already need to buy? I'll occasionally look on the deals page when I'm ready to check an item off my house shopping list, like a carpet cleaner to keep up with pet messes, a veggie spiralizer for low carb meals, and a cool air humidifier for cold and flu season. I also head to the deals page when I need to buy new power tools for a project I'm working on. You never know what you'll find!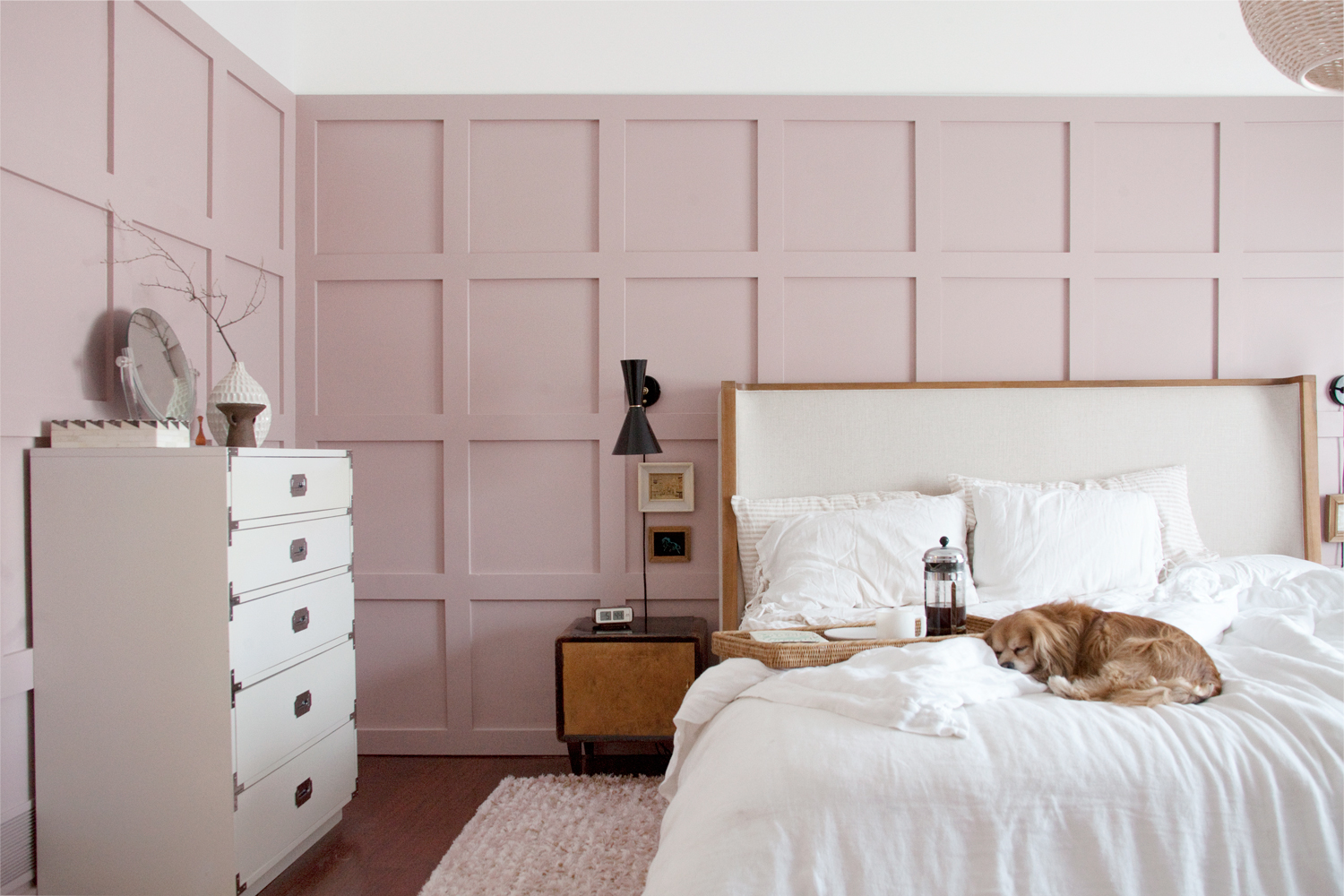 My bedroom project was a labor of love— a mix of old and new. I brought some items from our old home, combined them with new elements like lighting and bedding, then added in a mix of vintage furnishings and accessories. Together, everything I used in here creates the warm feeling of a collected home, but it didn't take years of collecting to make it happen!
If you're interested in a similar mix of items, check out these pieces I found on eBay that can recreate the same look!