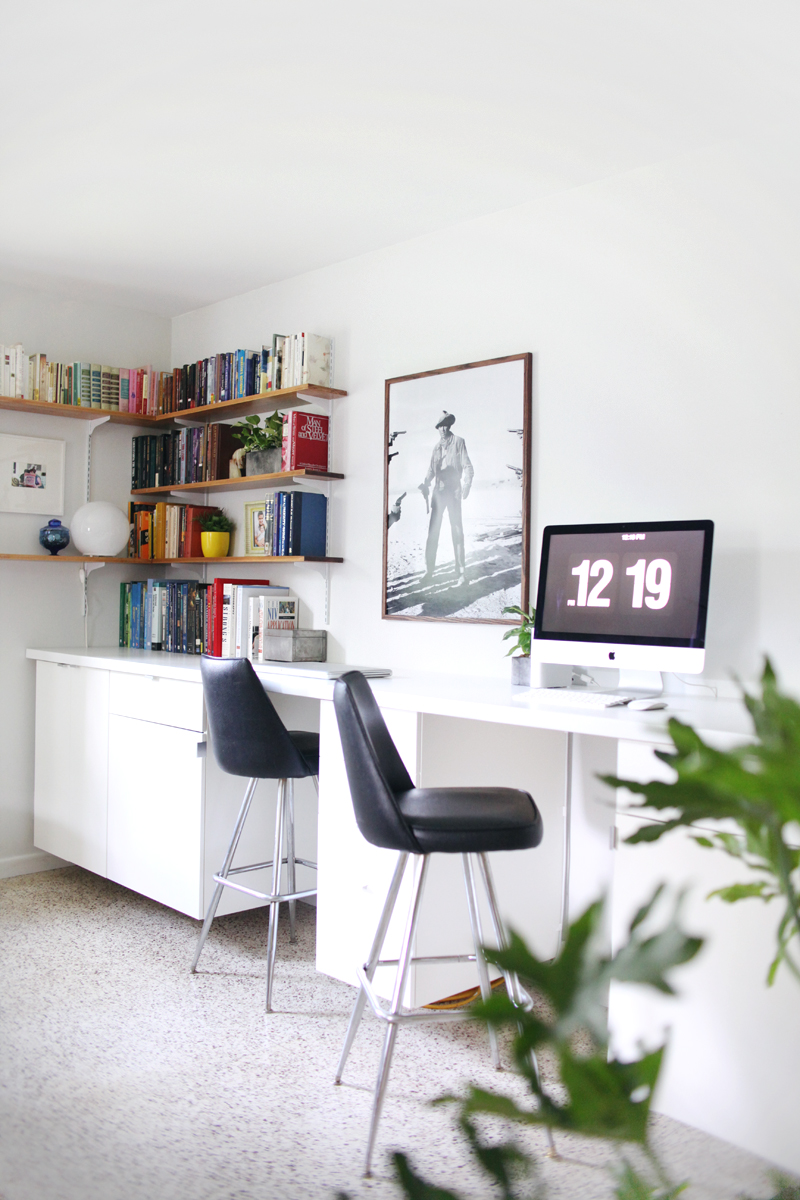 Our home is always evolving, and I love to look back on all of the little changes that we've done over the past year. Even though it can get annoying to always take process pictures of everything I do in our home, the great thing about documenting home projects for A Beautiful Mess is how easy it is to revisit everything I've accomplished. It's like taking measurements on a weightless journey. You might feel like you're still unsatisfied with where you're at, but then you stop and consider how hard you've worked and compare photos of before and after, you feel much happier with the way things are. It's empowering!
One of my most recent home projects is the built-in desk that we installed in our living room. You can read all about the project here, but my favorite part of the post is actually just the before and after photo. It's inspiring me to get cracking on other home projects I've been dreaming of. Another recent project I'm really proud of is this liquor cabinet. Such an easy job that made a huge difference in the functionality and beauty of our home. Storage doesn't have to be boring, folks!
Check out all of my projects at A Beautiful Mess by clicking here, and check out more photos of our home by clicking here.