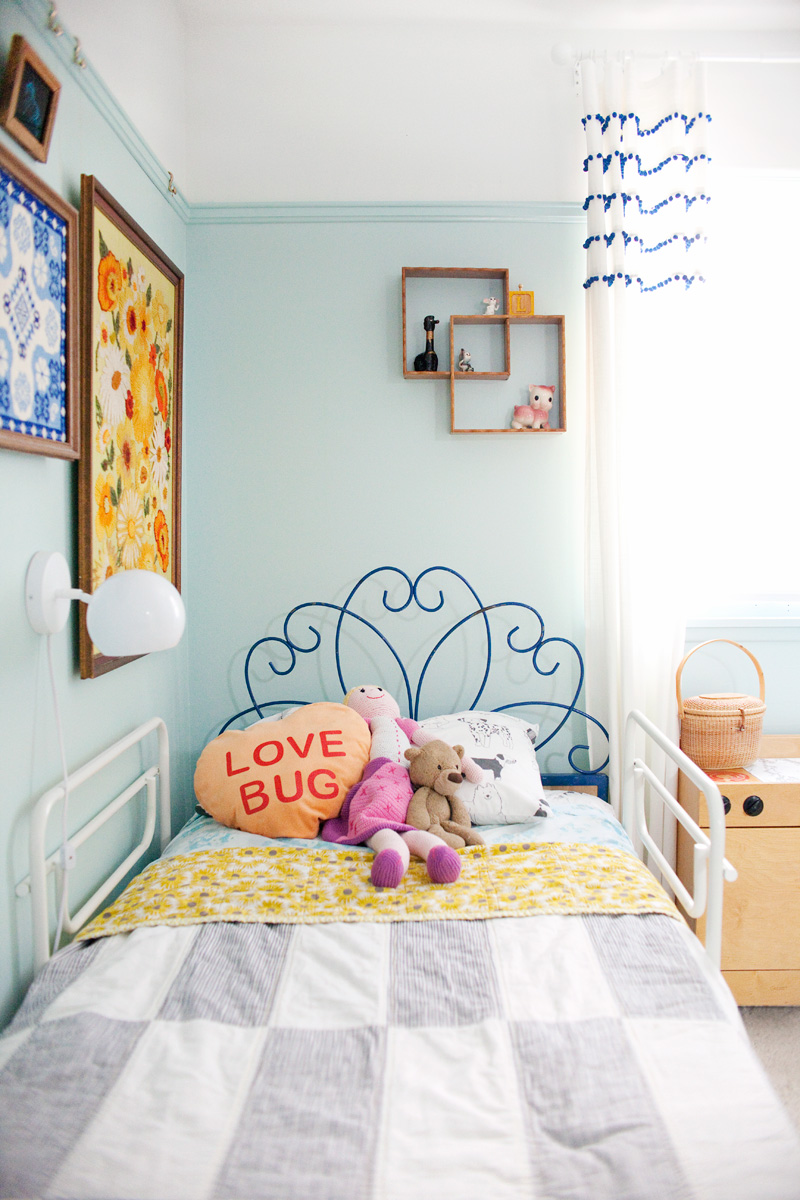 It seems like just yesterday I was all wrapped up in the excitement of decorating Lucy's nursery. She was on the inside then. (….of my womb, that is.) And as much as I knew a little infant wouldn't care about the color of the walls or the cute toys on display, the whole process was certainly thrilling for a new mom. But as fun as all that was, decorating a space for a toddler is at least ten times as exciting! You can suggestively sell Lucy on just about anything with the right tone of voice, but I was careful to include her in most of the decisions for her new room. (Or "womb," as she calls it— can't miss the irony in that!) She wanted blue walls, yellow flowers, and lots of books that she could get out to read at any time, without having to ask for help. After all, her motto is, "I do it myselfs!"
So here is her room, after rearranging once already to make room for better playing, and with her walls finally decorated— though, don't be surprised if I change things up from time to time. (I'm a little nervous about those figurines in the interlocking shelves!) Pretty much everything you see here was thrifted, found at a garage sale, or purchased from a flea market or antique shop, with the exception of the following:
The following items were DIY. Click the link for the full projects I shared at A Beautiful Mess.
We just love having a cute, put-together place that Lucy can call her own, and I promise you, if you ever come over to our house, one of the first things Lucy will say is, "See my new womb?"