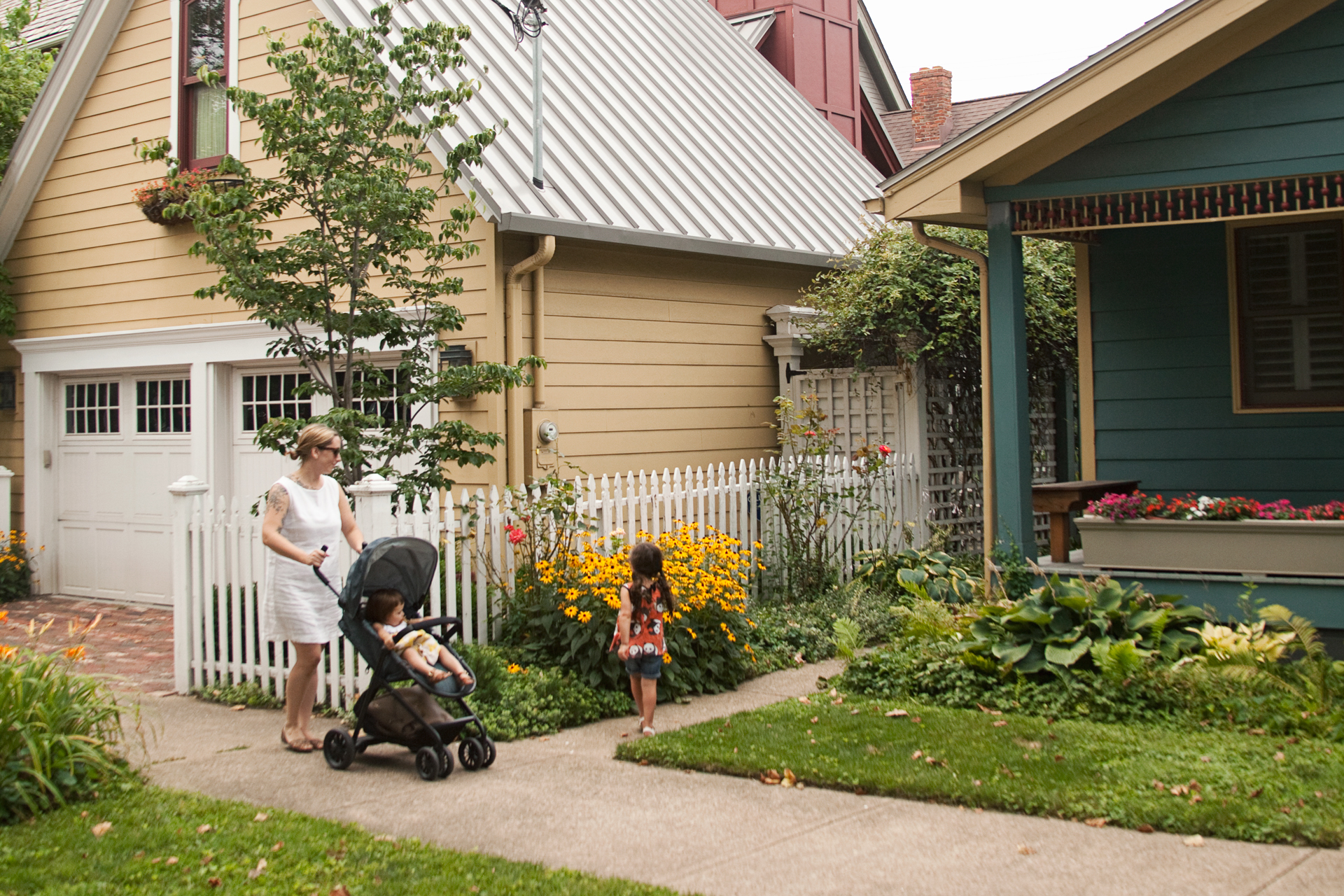 Before we knew we'd buy a new home and renovate the first floor this Summer, I had big plans to get out and explore the corners of Ohio with my kiddos. Phil and I love to dream of traveling to far-off places, flying to the west coast, seeing historic coastal cities down south, or booking a trip abroad. Our recent trip to San Francisco was truly a bucket-list experience for us Ohio folks, but the reality of it is, we can so easily miss the fun things our own region has to offer!
We live in Northeast Ohio, an hour south of Cleveland— what they like to call the "north coast" of the U.S. We sort of feel disassociated from cities on the opposite corner of Ohio, like Cincinnati and Dayton, which have never seemed like destination cities to me, but are so close, we really need to visit them more often and uncover the treasures that are surely waiting for us to discover them! But we've been so busy working on the house, we could only spare one day this past weekend to do something fun as a family, which made a day trip up to Cleveland's Lake Eerie the perfect way to spend a sunny Sunday!
Sometimes you really need to take a long vacation away from it all, but other times, exploring your own state is just what you need to feel refreshed and in love with your home. So last weekend, we installed Juniper's brand new Evenflo Stratos carseat, loaded the Evenflo Sibby stroller, and drove an hour up north to play on the beach and enjoy a bit of Cleveland.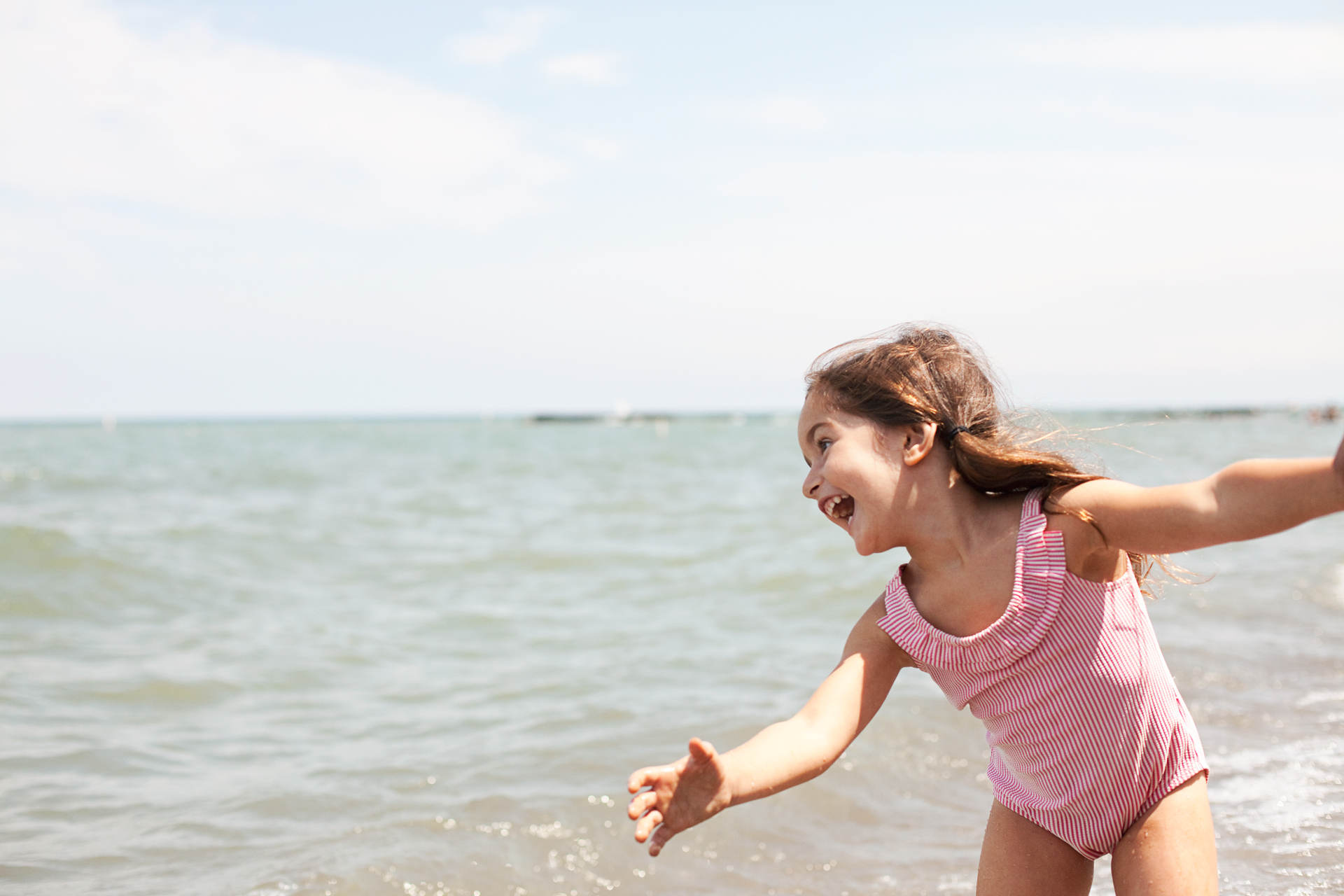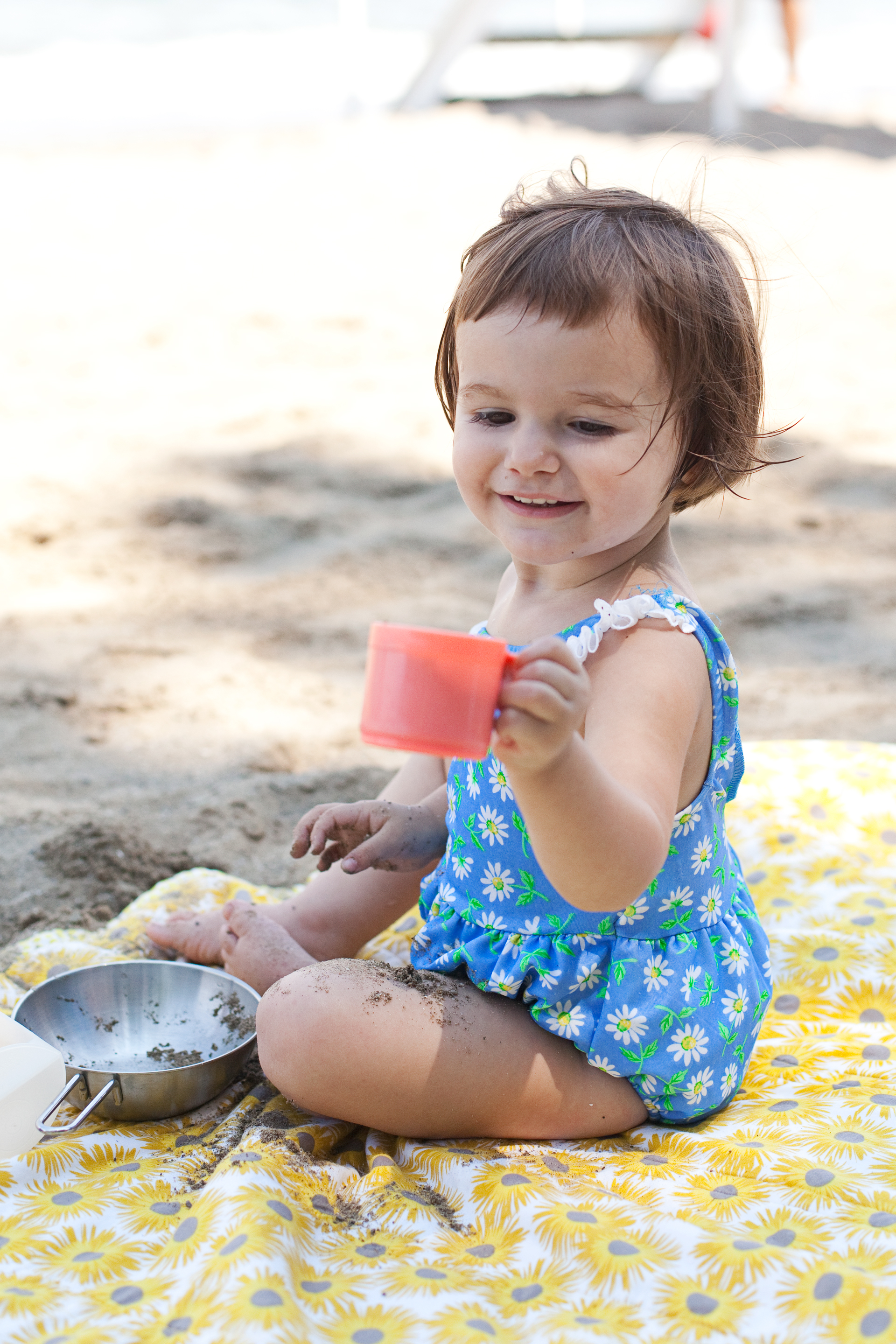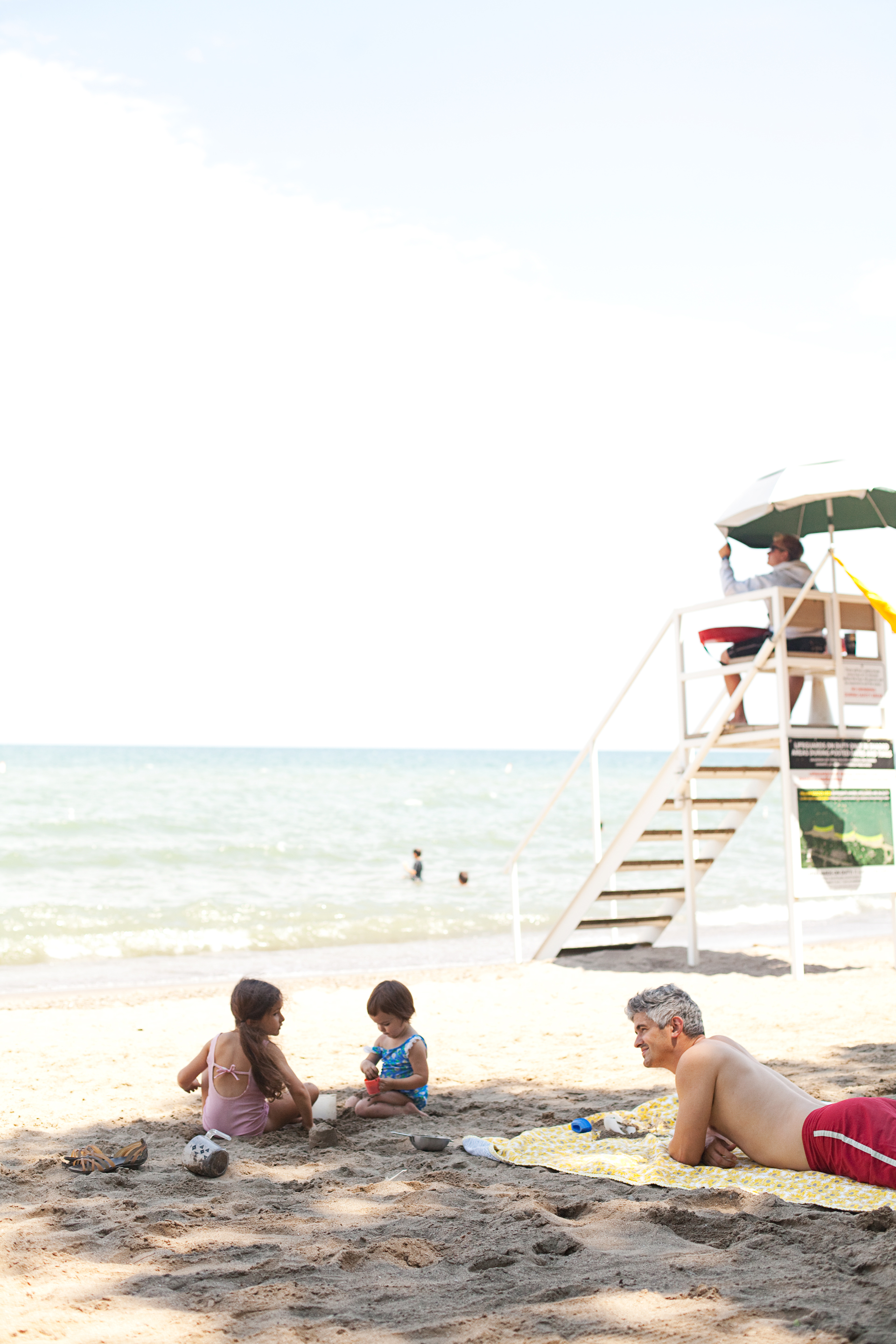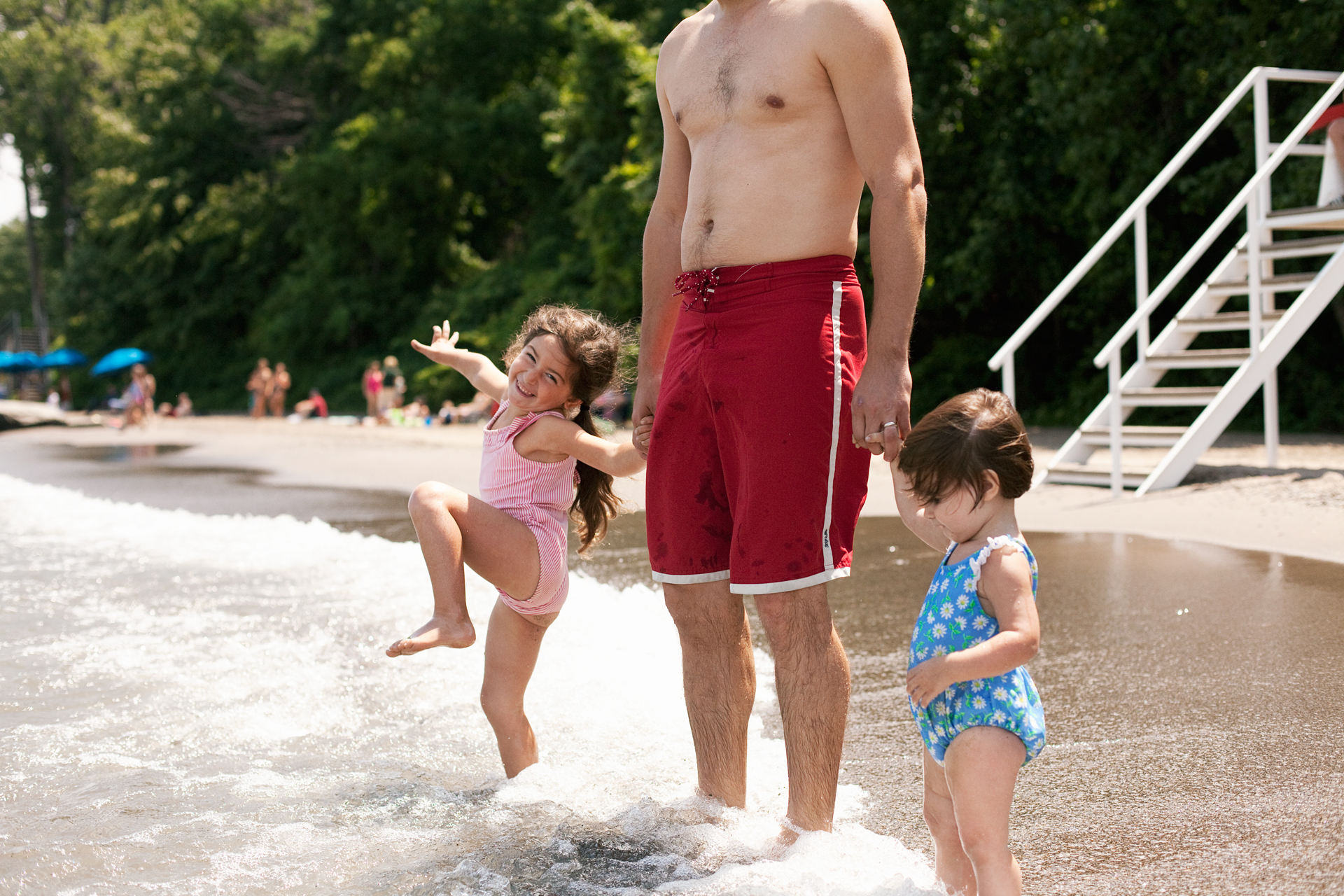 Lake Erie in the summertime is such a joy, because it really does feel like you're at the ocean. The water sprawls endlessly across the horizon, the sun shines brightly above it, and the Cleveland skyline is easily seen in the distance. A couple of hours at the beach is plenty for a Sunday afternoon with little ones, and as the summer sun dried our wet hair and lulled Juniper to sleep, we loaded up up the kids again to find a parking spot in our favorite Cleveland neighborhood, Ohio City.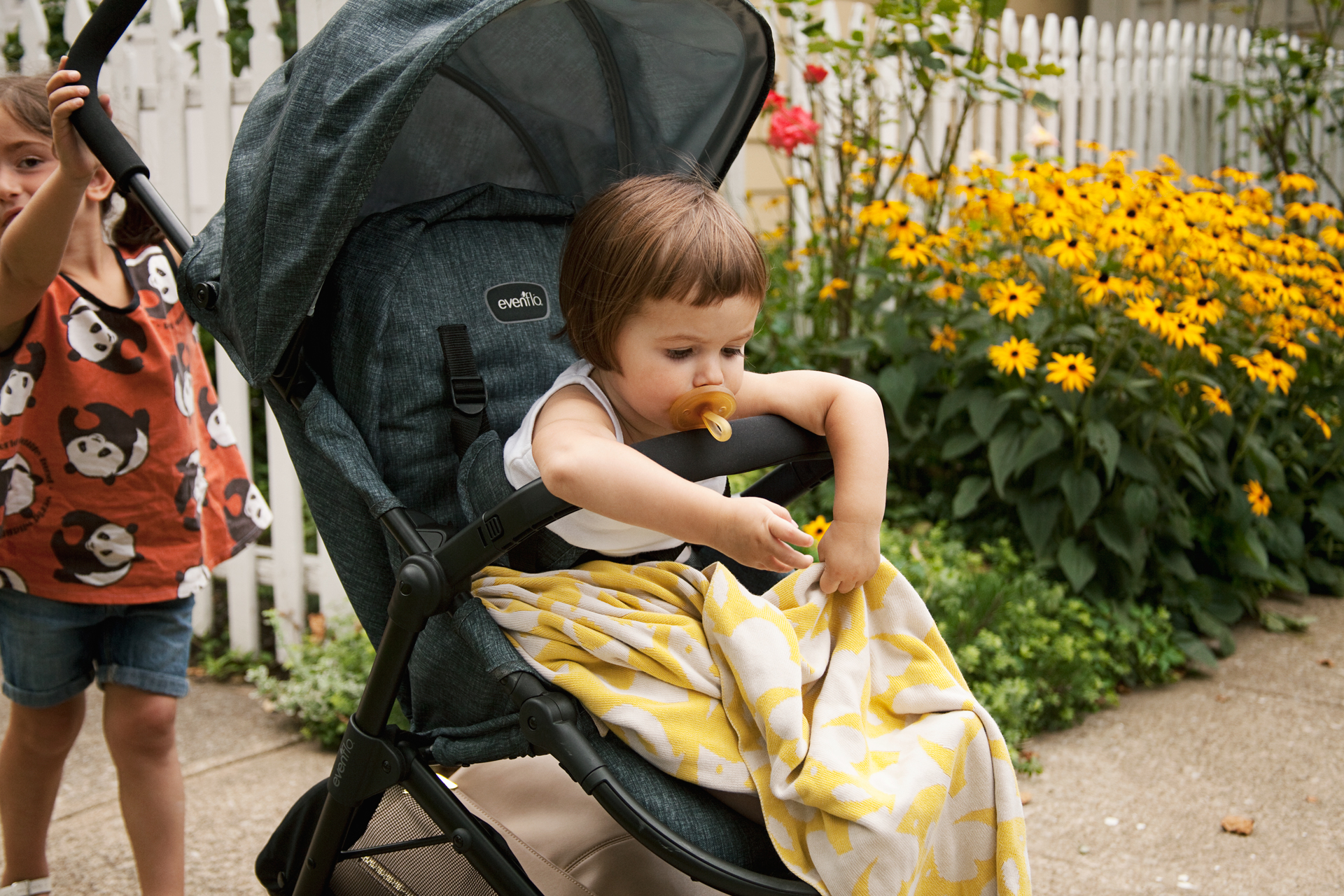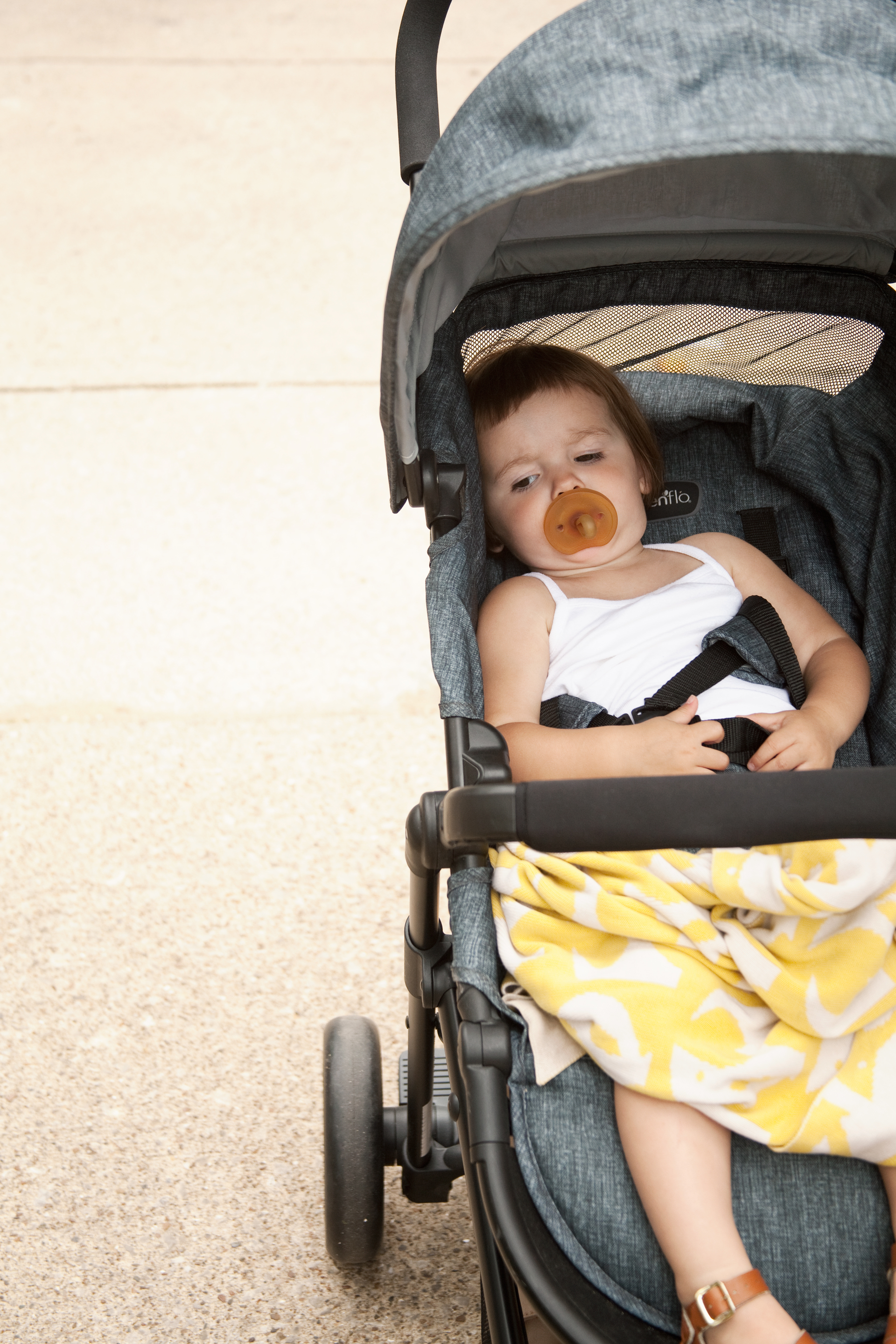 When Juniper was an infant, we could just pop her Evenflo Sibby infant carseat out of the base, and snap it into to the Sibby stroller, without missing a beat or disturbing her sleep. It's a super convenient travel system for not interrupting naptimes at moments like this. But now that she's getting older, we had installed her new convertable carseat and had to remove her from the carseat and transfer her to the stroller. She just chilled in the reclined stroller until she remembered we were getting ice cream. Then she was wide awake!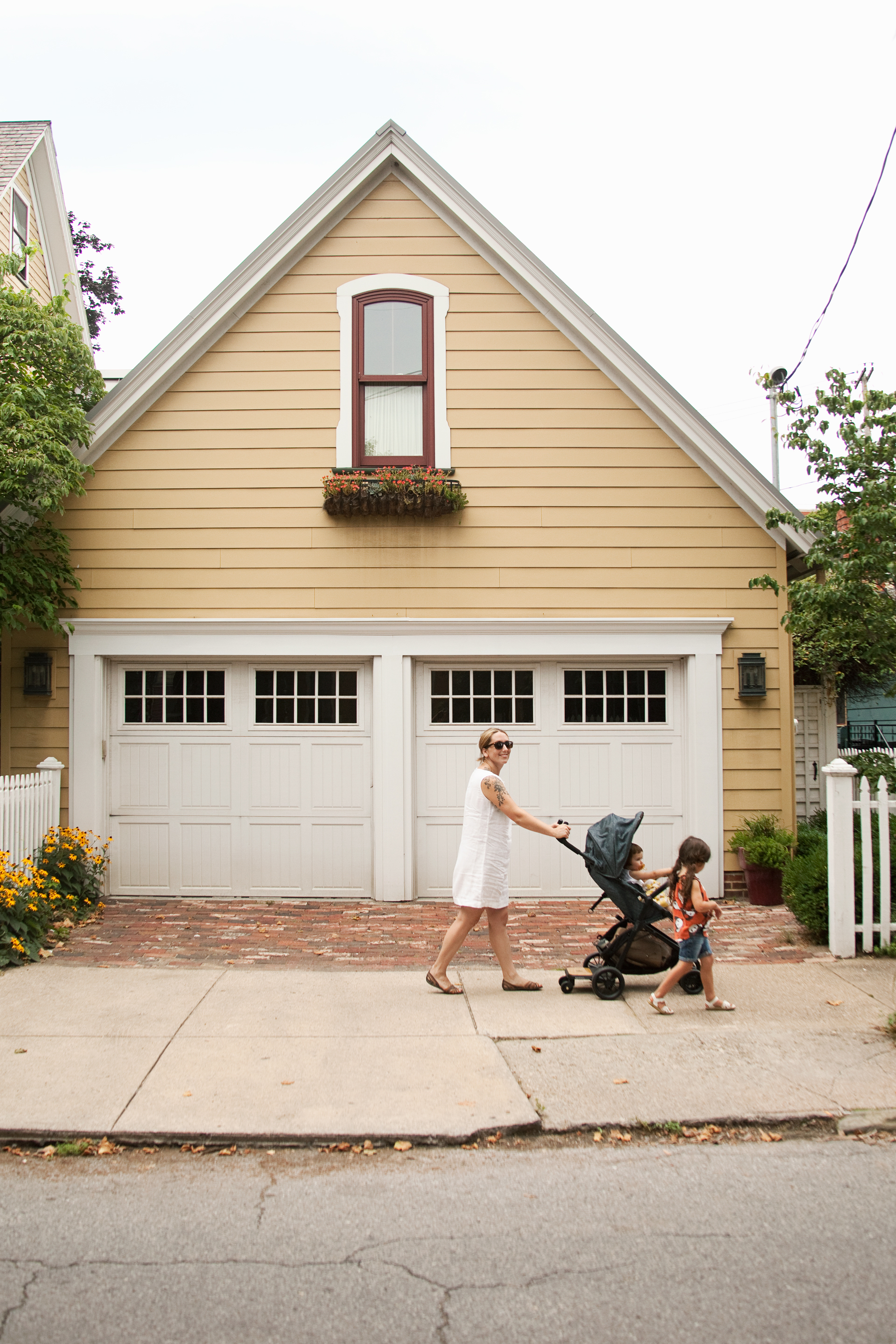 Ohio City is the kind of neighborhood full of beautiful, historic homes, owned by folks who obviously care about their homes and their community. Schools, churches, playgrounds, restaurants, boutiques, markets, and bars all happily coexist and are bustling with people on the weekends. It's easy to walk around and pop into a few boutiques and restaurants and enjoy city life, without actually being in downtown Cleveland. And all of this is within minutes of the beach.
We like bringing the Evenflo Sibby stroller along with us on days like this, because Lucy can ride on the platform on the back when she's tired of walking, but we don't have to haul a double stroller in and out of shops and restaurants throughout the day. Strollers can be such a hassle in restaurants, but this one is compact, but still easy to push, and comfortable for Juniper to relax in.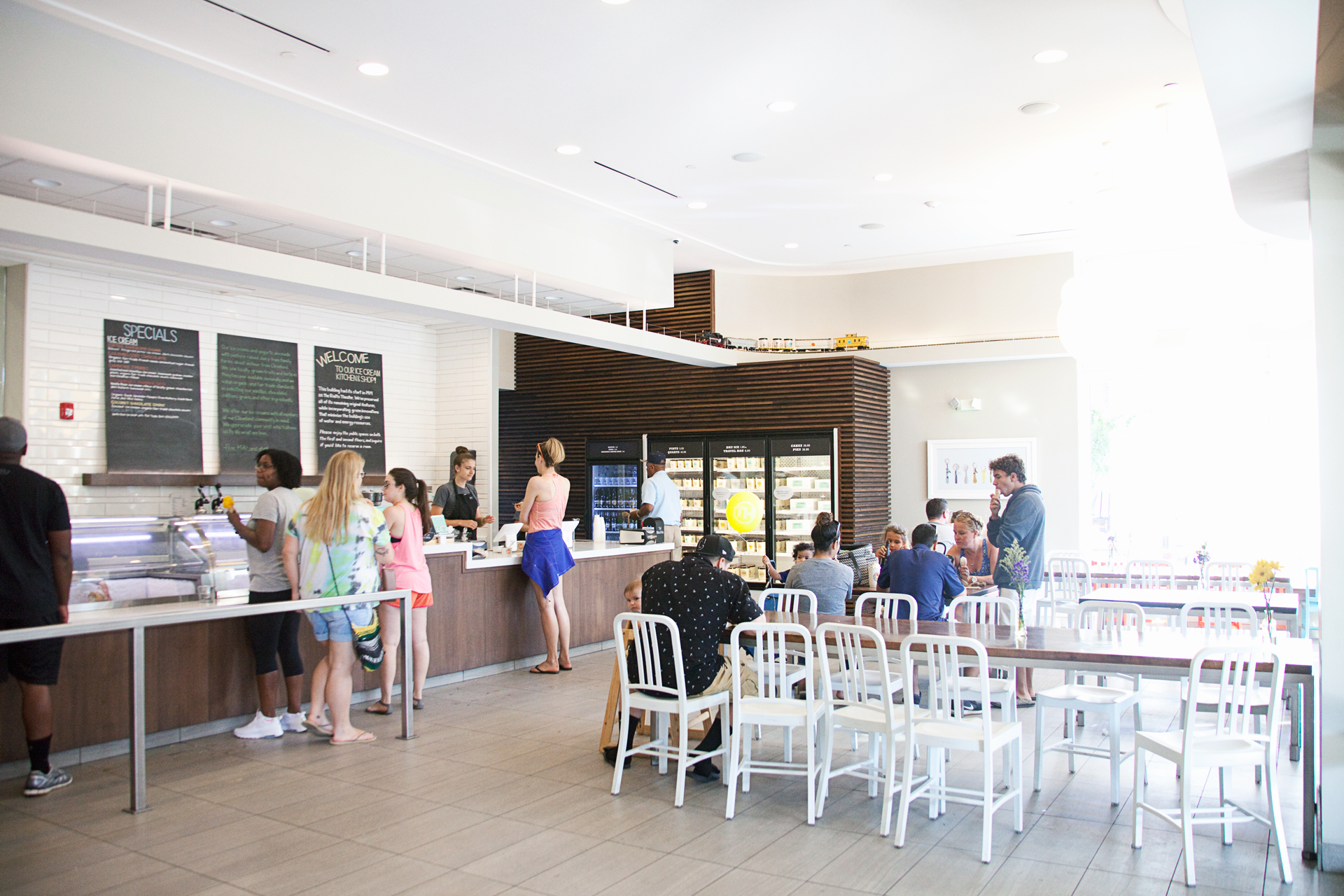 The kiddos' favorite place to visit in Ohio City is Mitchell's Homemade Ice Cream shop, which is a local chain who makes there ice cream right here in Cleveland. In fact, the kitchen is surrounded by glass walls so you can watch the ice cream being made while you're enjoying eating it. Or, you can pick a window seat and watch the people walking down West 25th street. Lucy and Juniper like coloring pictures at the kids' seats while waiting for the train to make its way back around the perimeter of the shop, carrying pints of ice cream as it chugs along.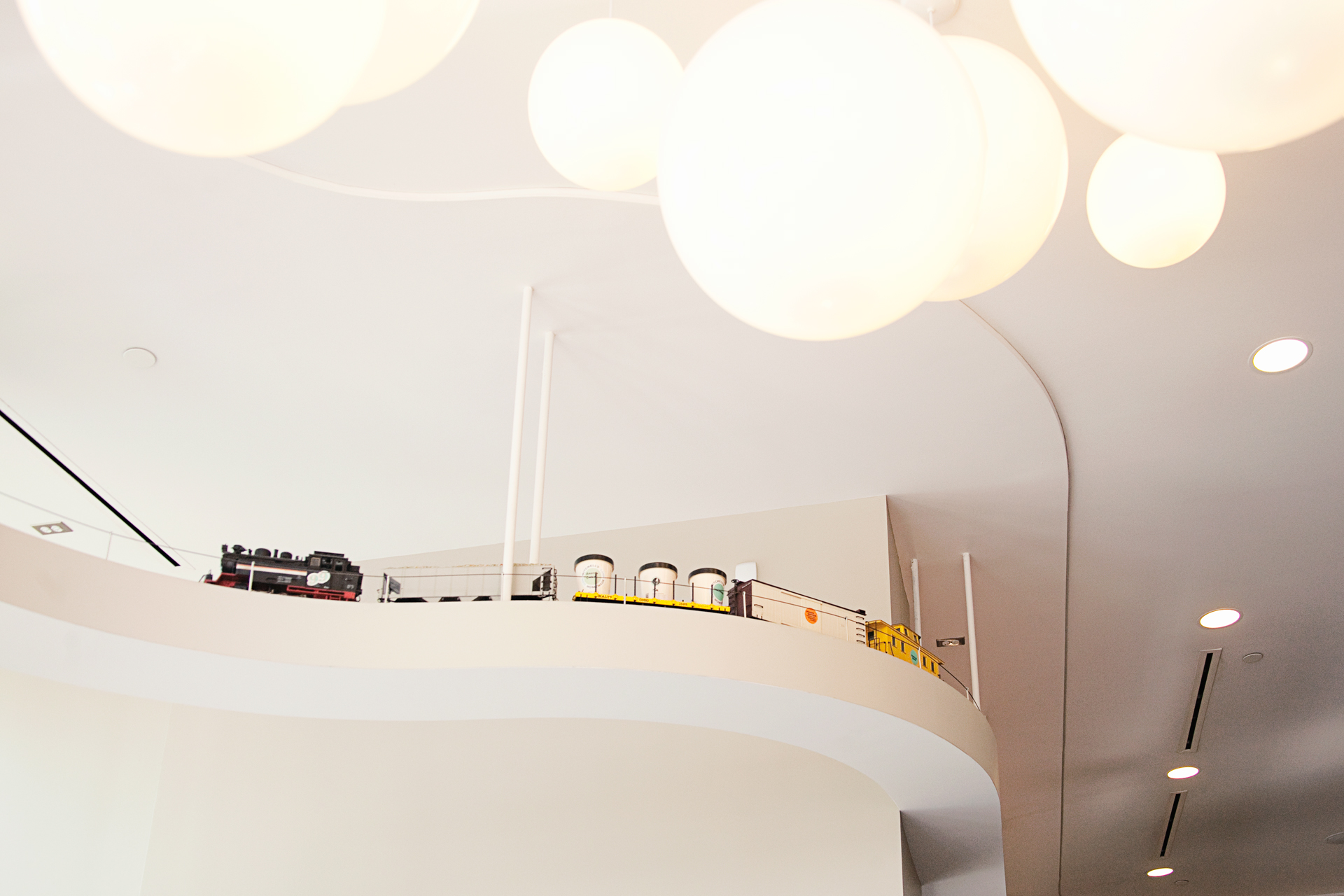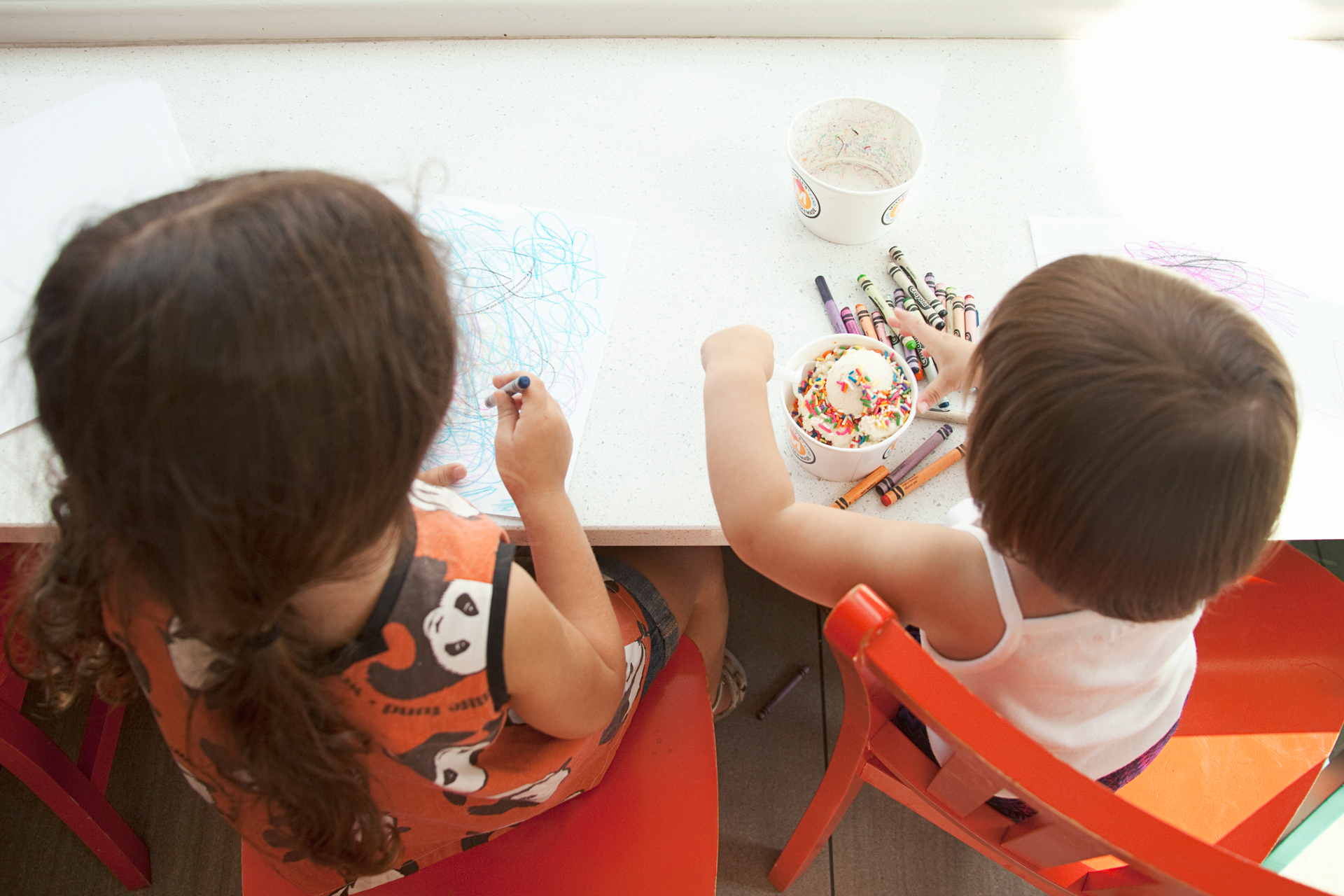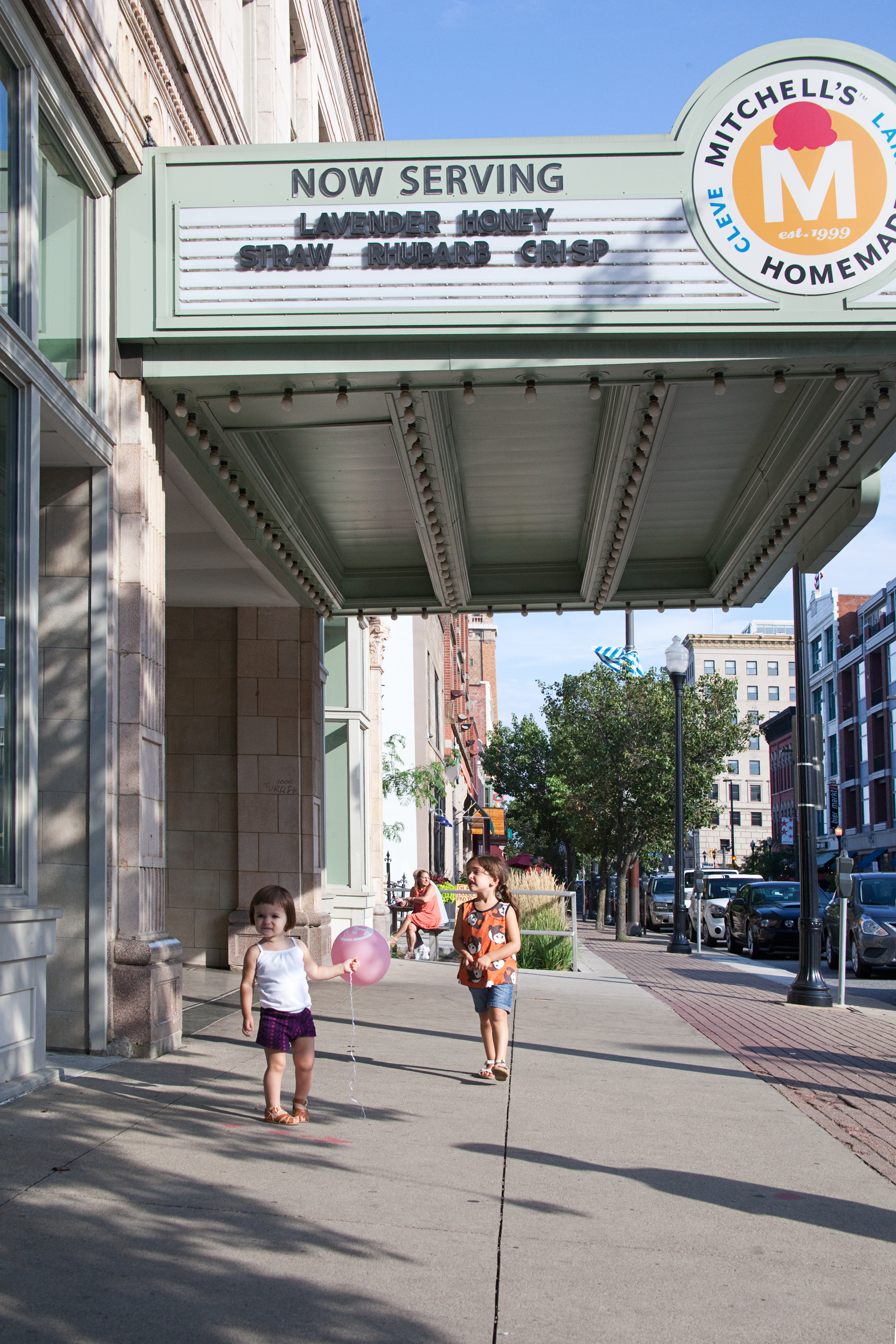 Mitchell's Ohio City location is in a charming old theater (converted into an ice cream factory) and situated in the midst of one of the best area for shopping and eating in West Cleveland. Just down the road is the Westside Market, another must-stop place for us when in the neighborhood, and a string of shops and restaurants. On Lorain Avenue, driving west, you'll find several great vintage furniture and clothing shops that alone make the drive to Cleveland worth the trip! So much to see and do.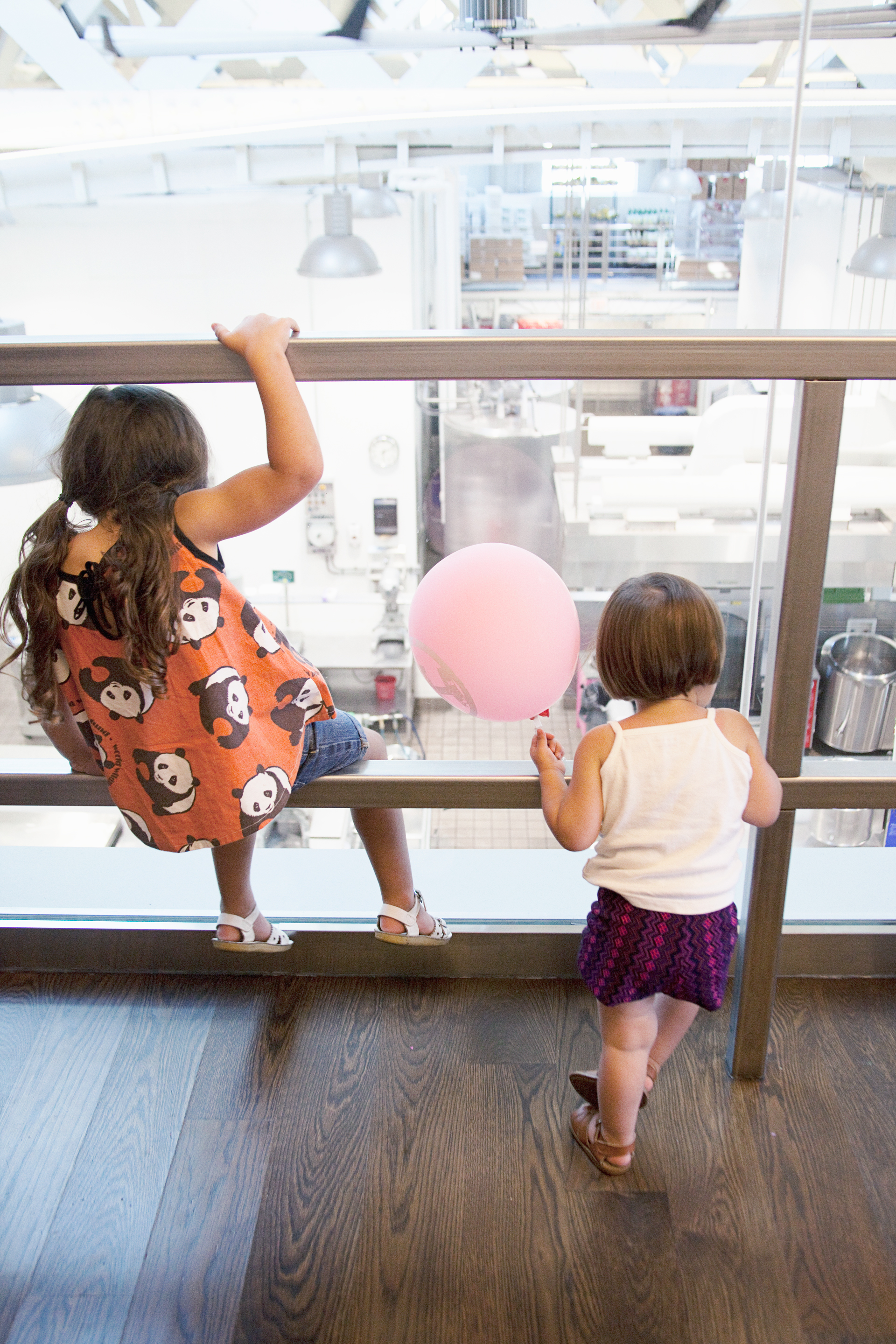 Cleveland makes the perfect destination for a day trip, but if we didn't live so close, I could easily fill up an entire long weekend with activities, and it wouldn't be enough time! I always tell people how great Northeast Ohio is, but I'm not sure they believe me. The problem is, many people from the area seem to get pleasure from complaining about Northeast Ohio, but they don't make the effort to get out and see more of the treasures the region has to offer. And I'm sure it's like that all over the world!
We've all felt, from time to time, that it would be so nice to live somewhere else. But with that kind of attitude, it's too easy to miss out on seeing and doing all of the special things your home has to offer! Feel like there's nothing in your hometown? Then drive an hour or two in any direction and try something new! It can be the perfect refresher you need to see your home in a new light.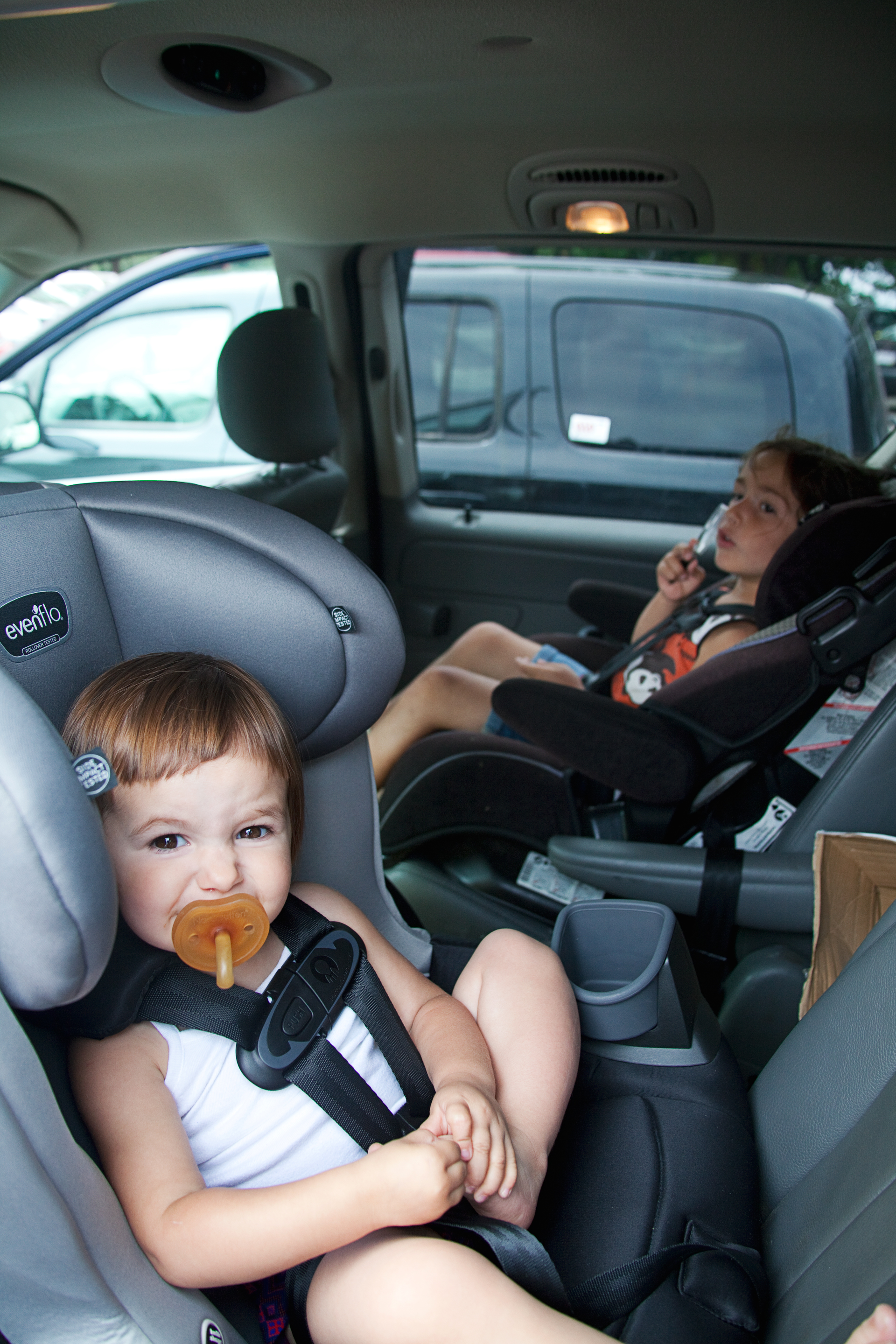 Do you ever go exploring new places close to your home? If I traveled through your state, what are some lesser known places we should visit?
Thank you to Evenflo for kindly sponsoring this post. All opinions are 100% honest & completely my own.