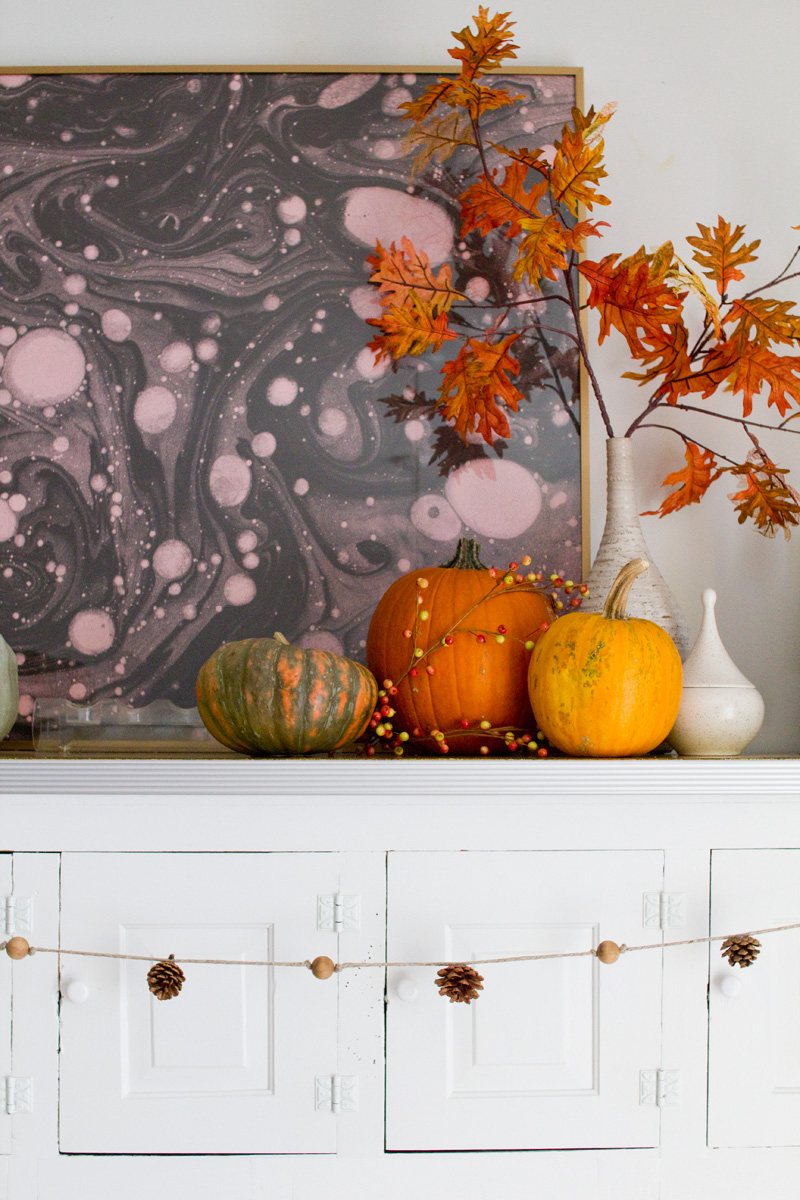 I've never driven a pick-up truck or enjoyed listening to country music, but every time this year I look around and notice my life's gotten a little bit country, and it gives me all the warm fuzzies. I love bringing pumpkins inside, making garlands with natural elements, and giving center stage to my two favorite colors: orange and yellow. Pop a spice cake in the oven, warm some mulled cider on the stove, and I'm in paradise!
I thought before all the leaves have fallen and Christmastime is here, I should take a moment to remember what Fall looks like in our home, and share a few photos of the fam.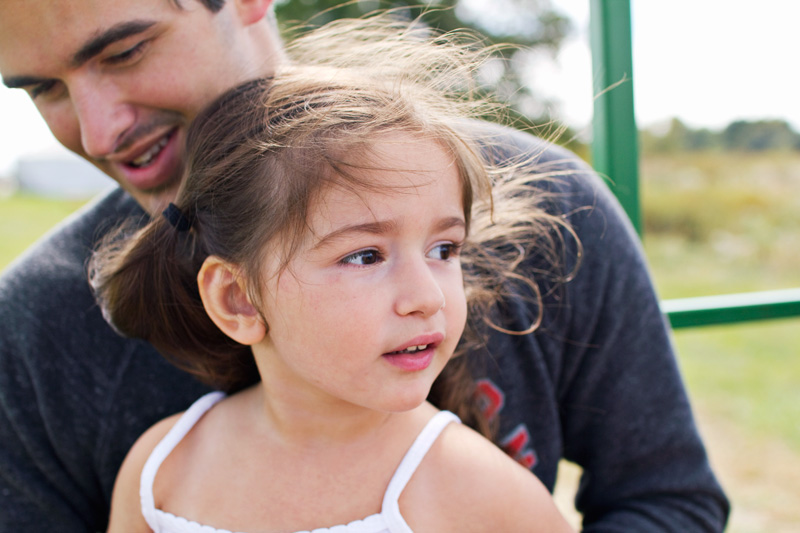 I've always enjoyed decorating for Fall and Christmastime, and now that Lucy's old enough to enjoy the decorations, it's become so much more special! Her favorite is the pumpkins, and she hasn't even decorated one yet! That's next on the docket, and I think it might blow her mind. Of course, it's really not just the colors, but all the fun activities that make this time of year special. We've been to pumpkin patches and apple orchards, experienced hayrides and bonfires, and I really enjoy the coziness that abounds with nights in together as a family in warm sweaters with hot drinks in our hands.
The look on Lucy's face (above) during our hayride really captures the wonder of it all. Fall really is the best time of year in the midwest. I never want it to end!