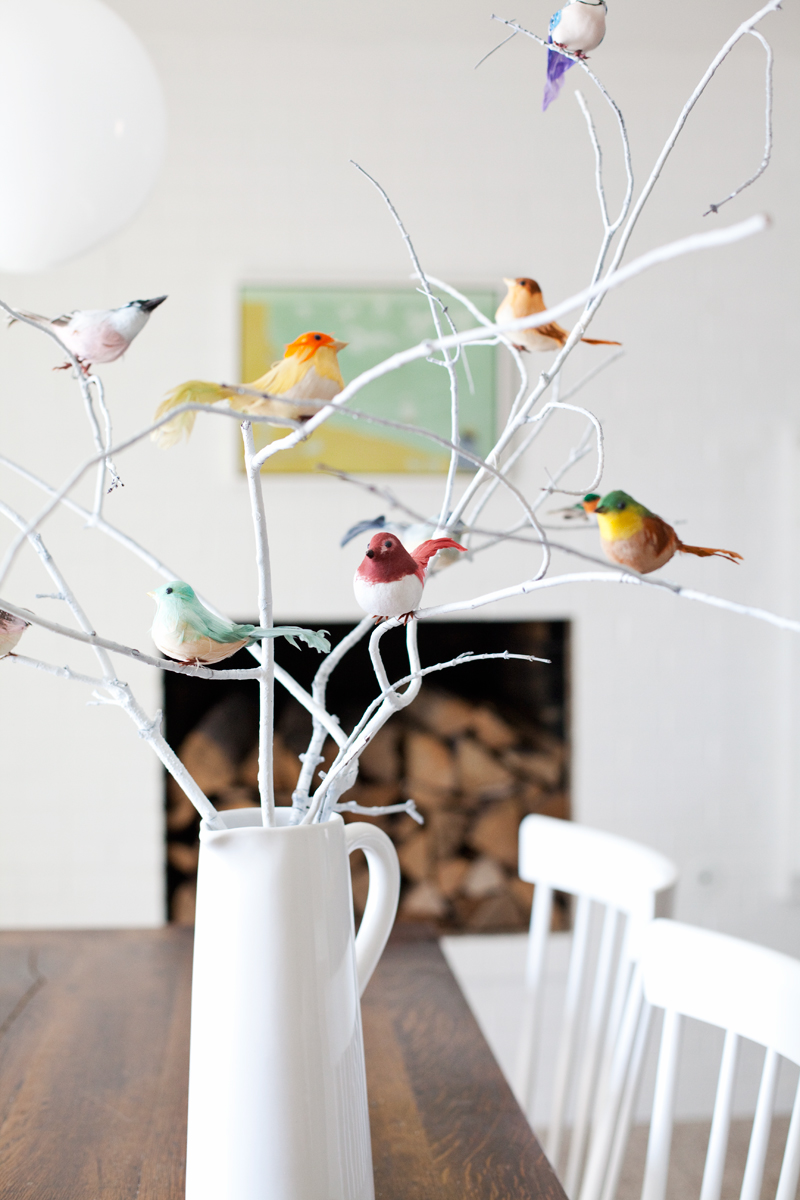 Last week, a few days before Spring's official arrival, the massive piles of Ohio snow melted completely and we were treated with a glimpse of sunshine and warmth. Lucy and I gratefully took a long walk around our neighborhood, spying huge piles of branches laying in neighborhood yards along the way. Some people had their trees trimmed recently, while others just hadn't gotten around to picking up the collateral damage from the winter winds. (Uh, yeah… that would be our yard!) The surplus fallen branches in my neighborhood inspired me to finally try out a table centerpiece idea I'd been wanting to do for a while, and had seen so beautifully done before. But by the time I drove around the neighborhood with my car to rescue the fallen branches, an entire crew of big orange trucks were just finishing chipping every single one of them. Such efficiency has never come at a worse time! Why couldn't the city apply such initiative when it comes to filling potholes, huh? Well, I was thankfully able find a few nicely shaped branches while taking a walk in the park, so I snatched them up right away and brought them home to be spray painted.
At first I regretted painting them white. Would the centerpiece look too wintery now? Should I paint them a color instead? Nah, that would just be too much for my taste. Now going back now. All the good branches were gone now, thanks to those industrious orange trucks. But after I loosely arranged the painted branches in this white ceramic pitcher and attached the birds, I thought the look was perfectly crisp and lovely. I'm not sure if leaving them unpainted would have maybe made it look too rustic? There's a fine line between simple and rustic, and I like to err on the side of simple. I really love how it turned out!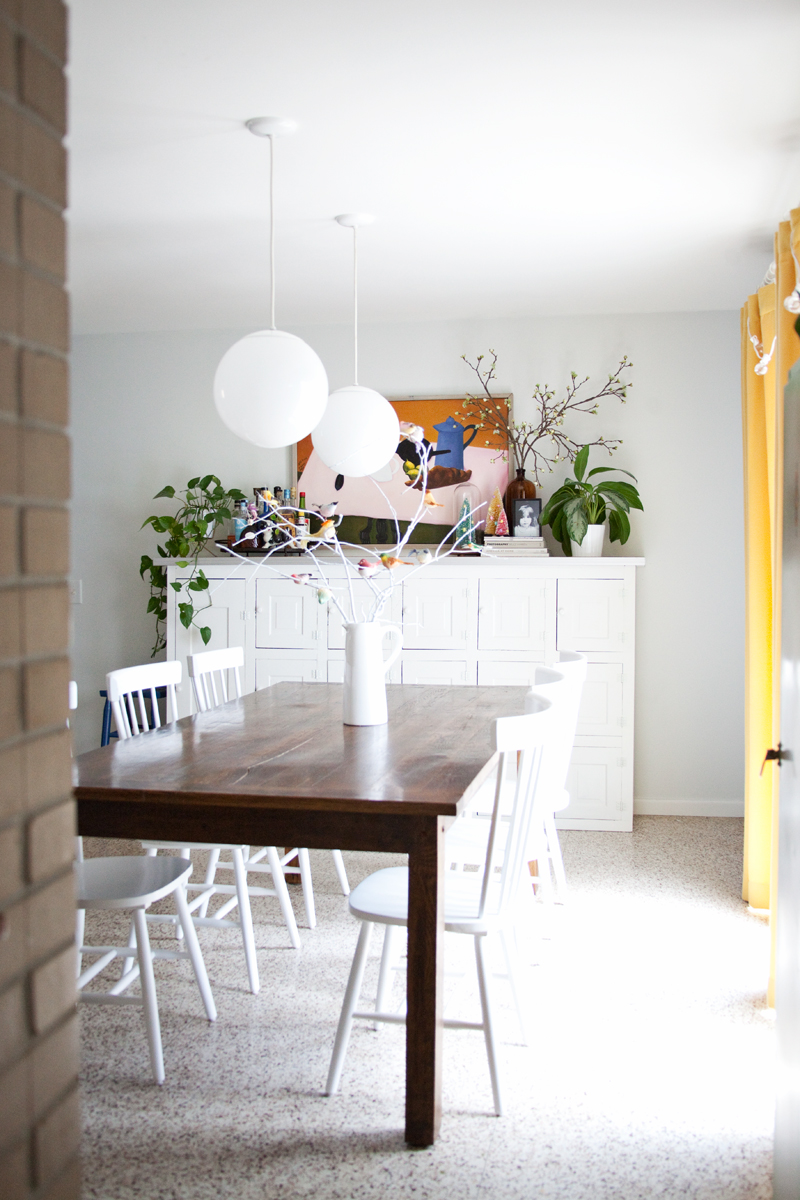 So, there ya have it— After indulging in this dramatic telling of how our dining room's new Spring centerpiece came to be, I thought I might as well share some shots of the whole room.
I haven't historically done a lot of decorating for Easter, mainly because I've never been too into pastels and bunnies, and as perfectly topical as it might be, decorating with crucifixes just really isn't my jam. But I think I'll allow myself to start accumulating some cute Spring decorations because it turns out that seeing the decorations was absolutely thrilling for Lucy! Which, in turn, was absolutely thrilling for me. I had to glue some of the birds in place on the branches, because after Lucy was through with them (doing her "nice" touches, even), most of the birds were hanging upside-down on the branches, as if to say, "I give up!" Poor little things.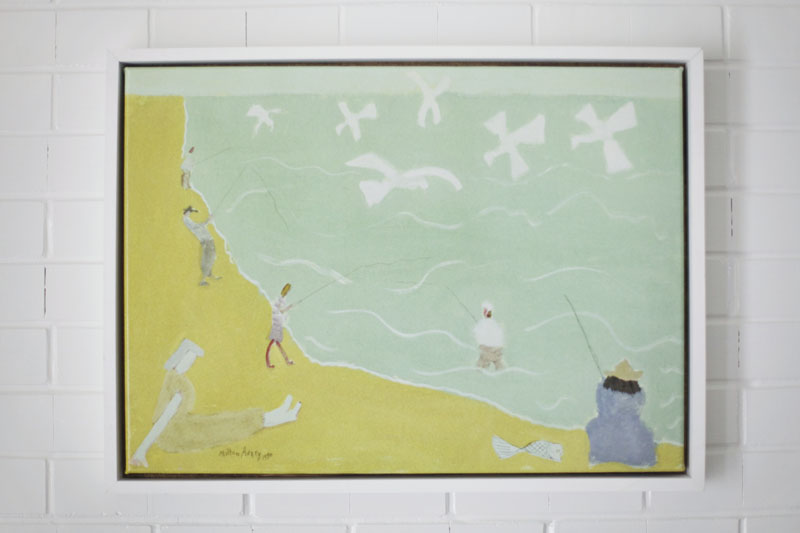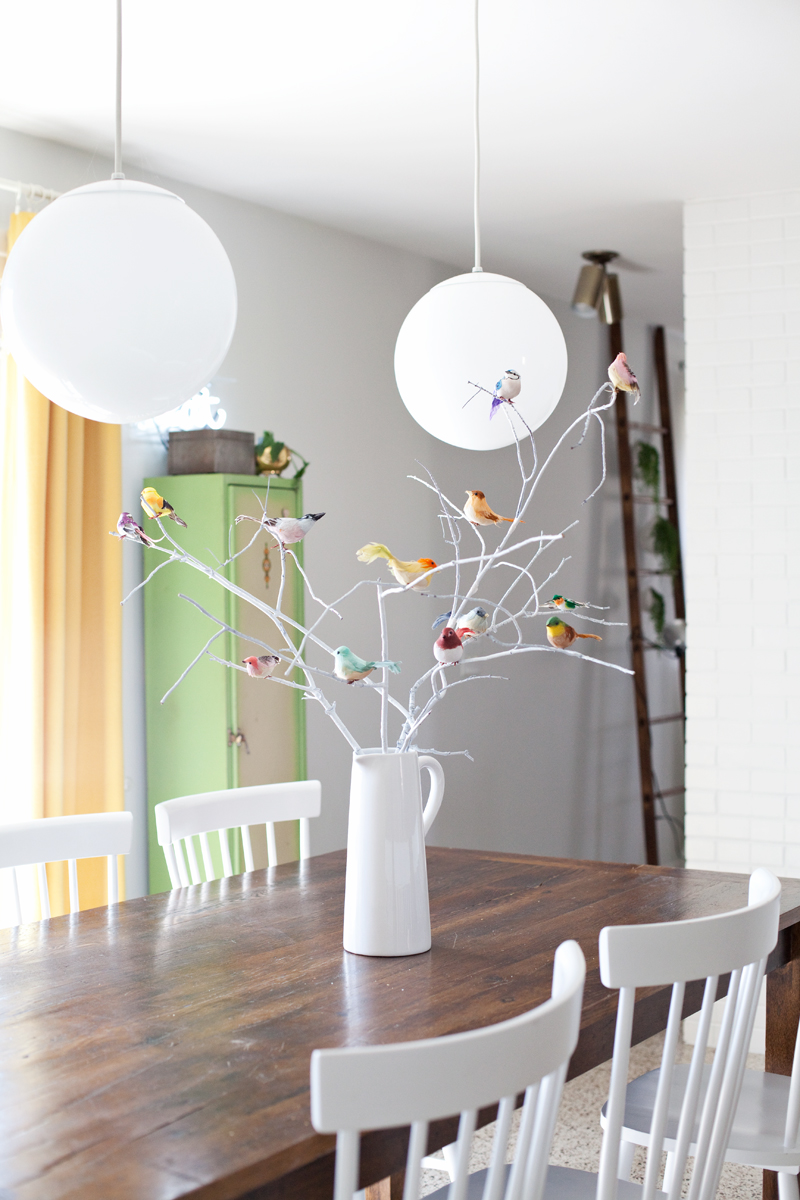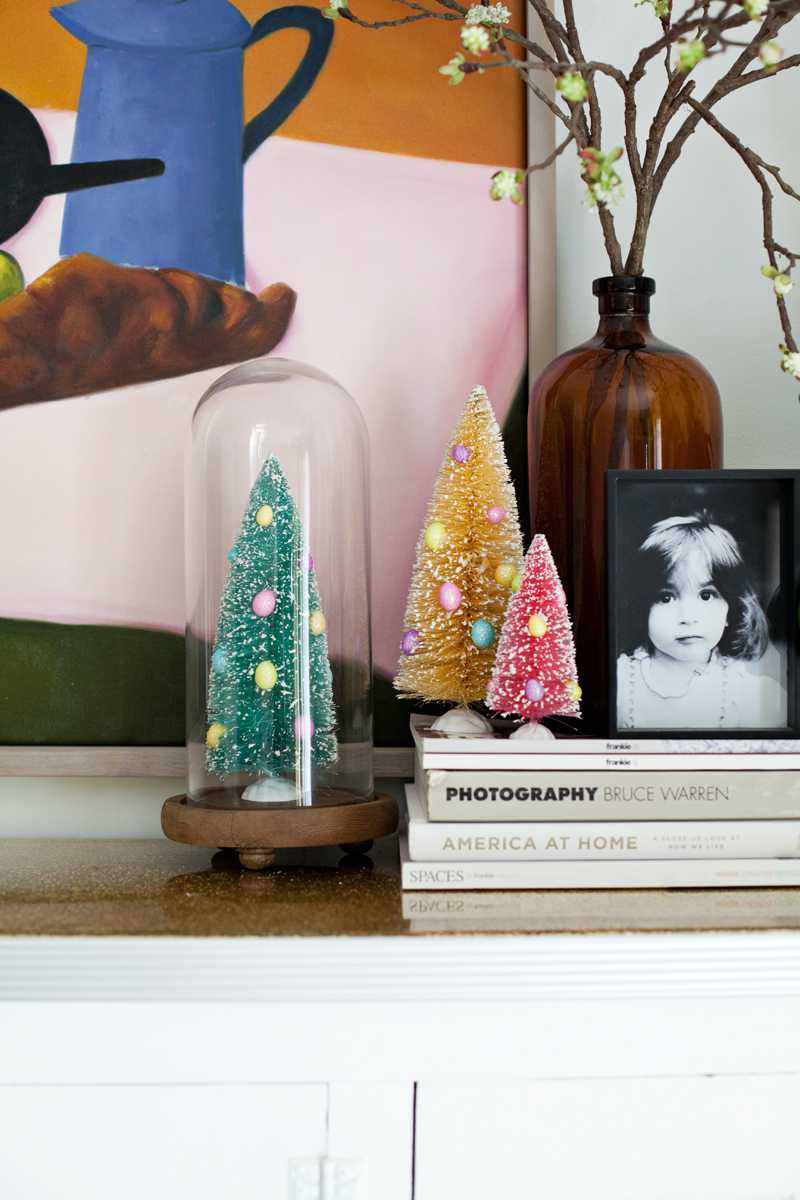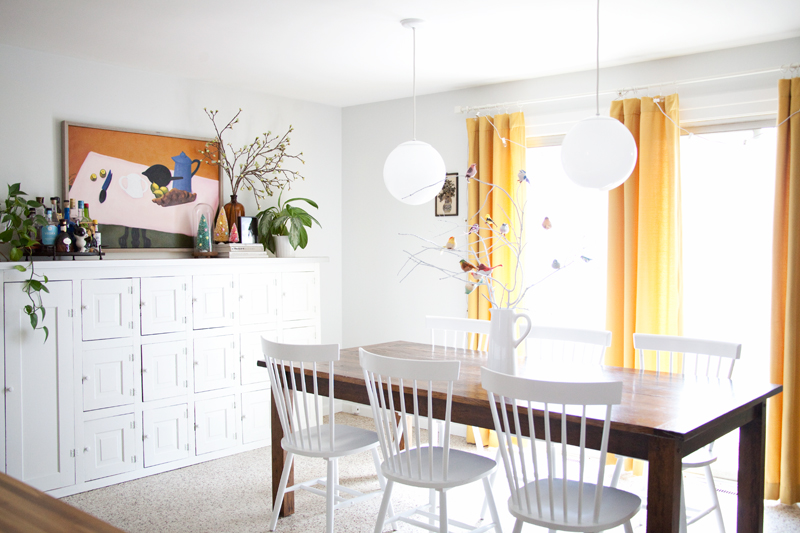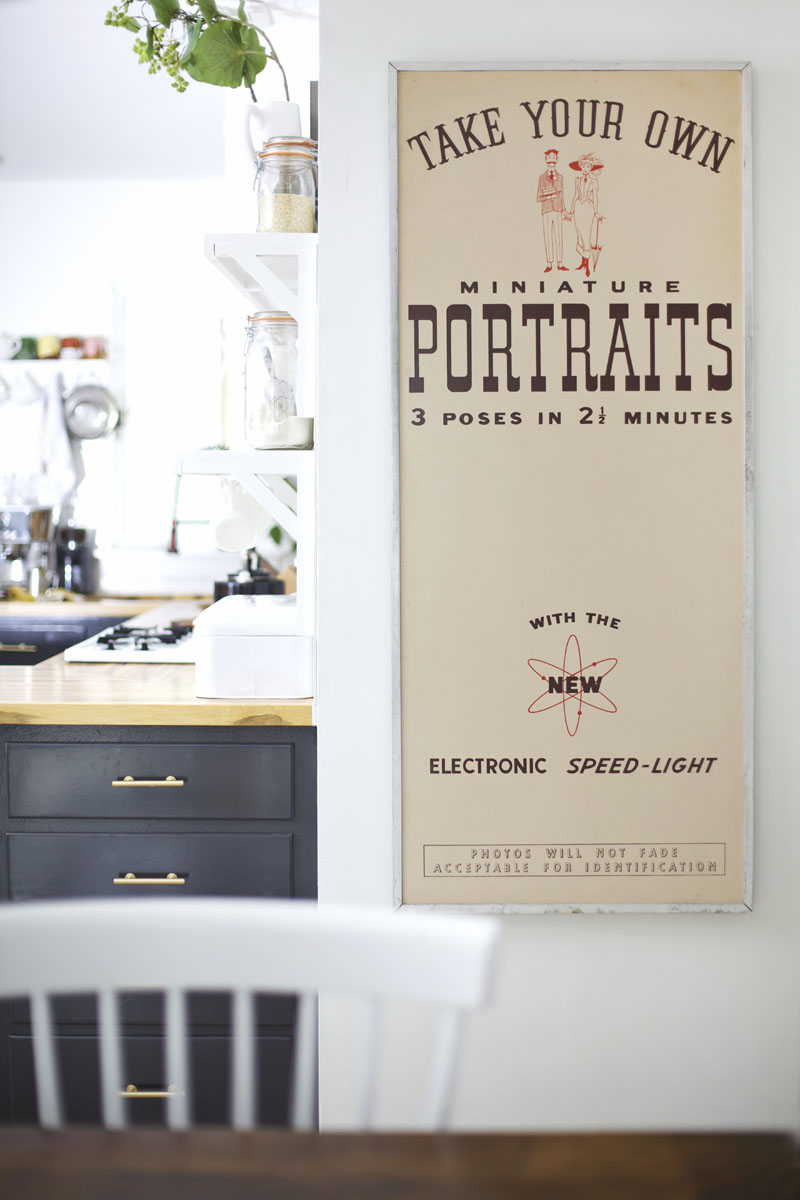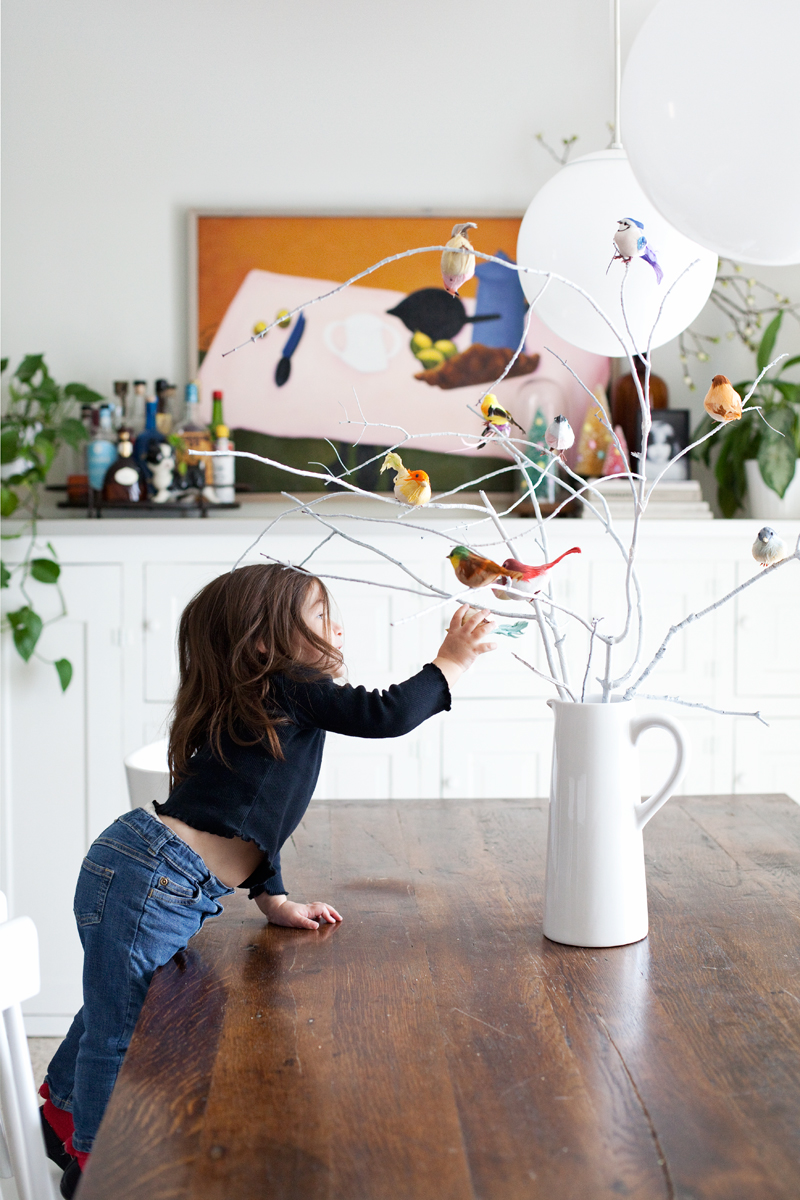 What kind of decorating do you do for Spring? Would you ever use these feathered birds to make Spring decorations in your home? One of my best friends is incredibly freaked out by them (she has a thing about birds, and these feathered foam bodies at too creepily realistic for her), but I love the cheery bright vibe they give our home. I'm thinking about doing a bird wreath too, because I'll tell you a secret— I still have our Christmas wreath up on our door! Oops! I should probably go take care of that while I'm thinking about it…