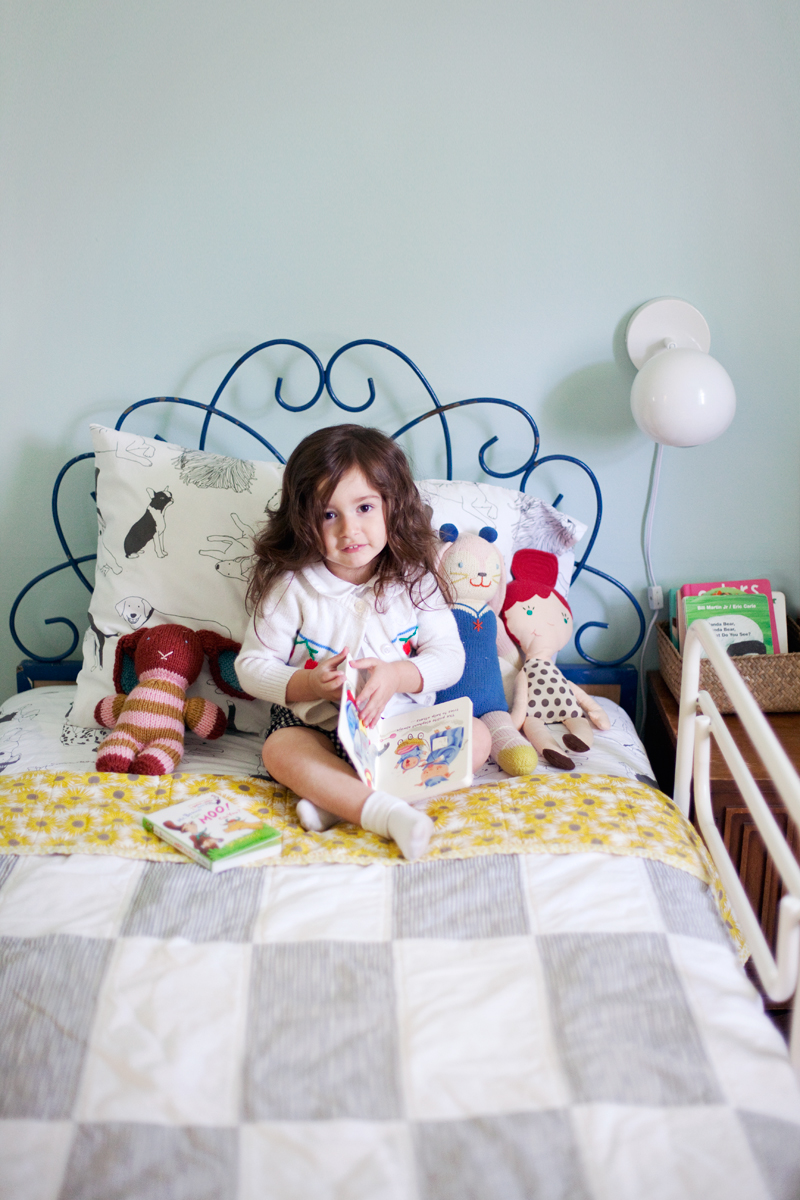 Last week at a craft night with friends, someone asked me what my favorite craft medium is. Obviously I love crafting and all things DIY, but I'd honestly never thought about what my favorite medium is! I told her maybe woodworking or sewing. They're both forms of sculpture for me— I can take something flat and giving it a new shape and new life with a little vision, time, and work. But after saying this, I felt the need to clarify something about the sewing thing.
Not quilts. I love sewing, just not quilts.
Give me a few months, and just like a difficult child birthing experience, I'll most likely forget my back pain and woes and be ready to give it another go. (Though if quilting is anything like birthing babies, I'll need a few years between each one!) But as of now, I'm very proud to have finished my first quilt, though I cut a few corners along the way and definitely compromised on my original vision. This was certainly an instance of "Done is better than perfect."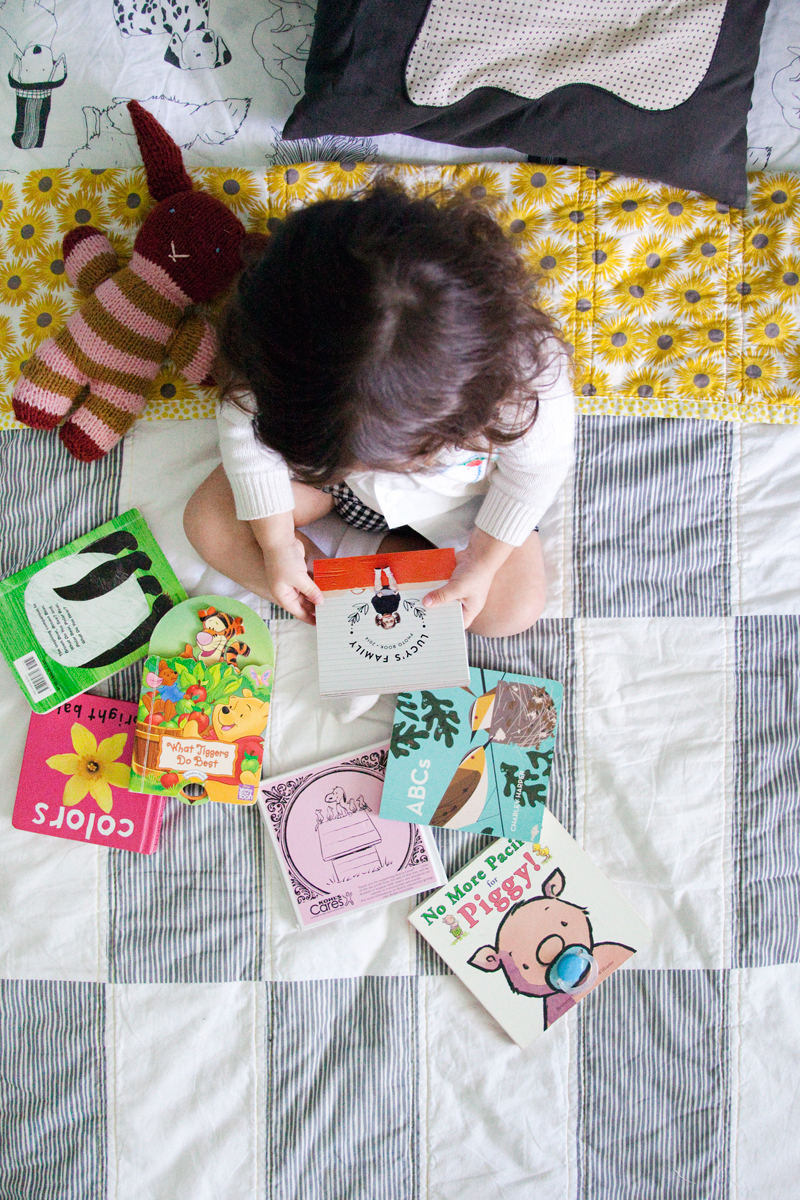 The top of the quilt is a simple rectangular block construction. At first I wanted to keep things super easy and figured I would just hand tie the quilt, but I really love how quilts get crinkly when machine stitching the layers together. So I watched this very helpful YouTube tutorial and bought myself a free-motion quilting foot for my sewing machine. I designed an elaborate geometric pattern that I had planned to draw on the top of my quilt and then go over with machine stitching. But by the time I had basted together the layers, I had sunk many hours and late nights into the project and thought it might be better than I just finish it up, instead of dragging it out while tediously stitching a complex pattern onto a heavy quilt without the assistance of an extension table on my sewing machine. Not a prospect I relished much, considering the work load I had waiting for A Beautiful Mess projects.
So I decided. Done is better than perfect. I made binding for the quilt and machine stitched it in place, instead of blind stitching it— another compromise. Oh well! I don't think anyone beside me would have noticed that detail anyway.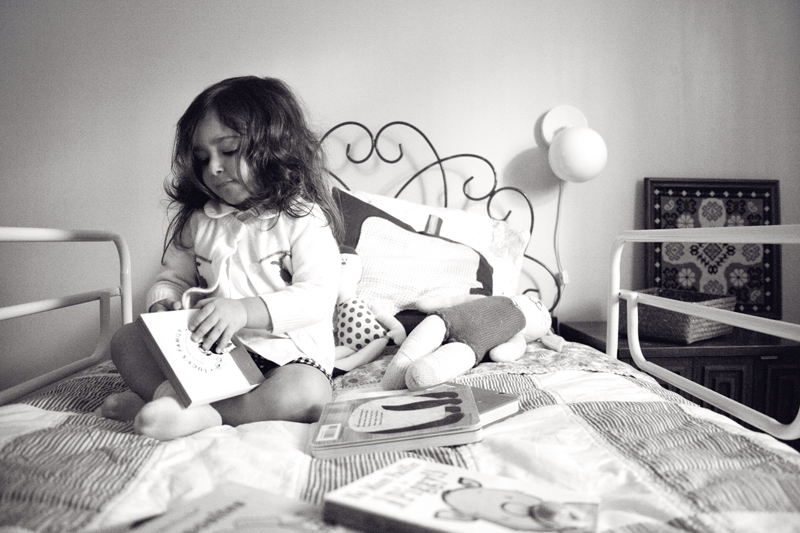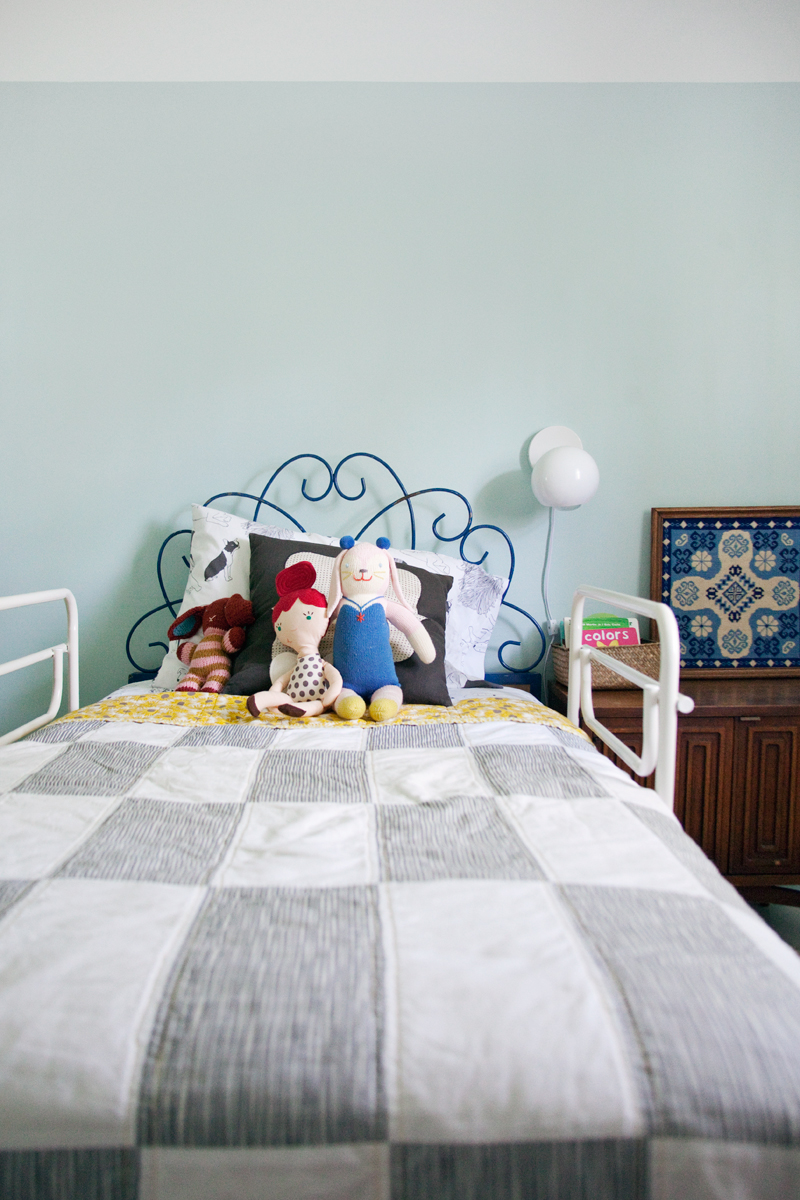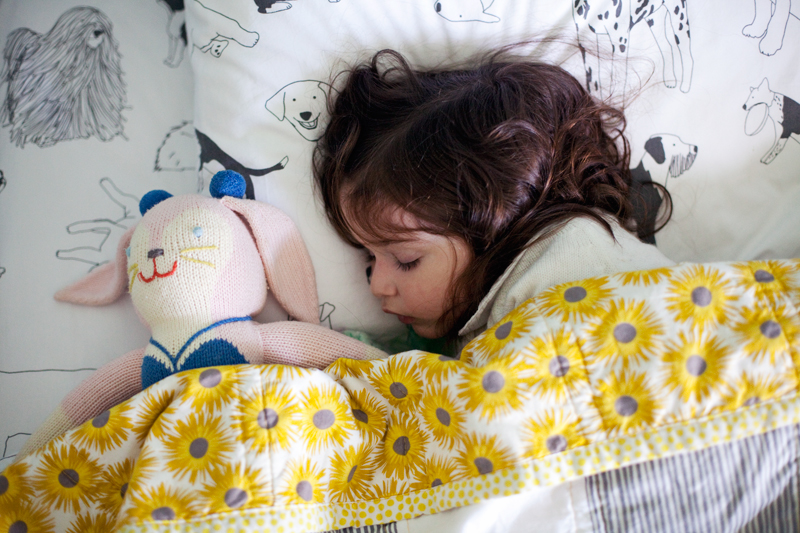 Happily, Lucy loves getting tucked in under her new quilt in her new bed. She gets a little distressed if I don't cover her with it before leaving the room. And my heart melts. I suppose it's perfect for her, and I hope that she will always treasure it, knowing that I made it just for her!
It's fun to do these little projects to make my firstborn feel special, knowing that a new kiddo will soon be sleeping in her old room and old bed, and she'll most likely have some trouble adjusting.
Have you ever had trouble finishing projects that you end up not enjoying as much as you thought you would? My issue is that I always add more details and tend to make each project more complicated than I have time for. Gotta keep at least one foot on the ground, right?